The mobile money industry is on the cusp of a fundamental change. Having successfully offered and scaled payments (with 272 deployments, 866 million registered customers globally, and processing over $1.3 billion dollars a day), mobile money providers are now in a position to offer themselves as a 'platform' to other providers of products and services, adopting a 'payments as a platform' approach. Since the launch of mobile money over a decade ago, this is arguably the biggest strategic shift in its journey so far: The industry is moving into a higher gear.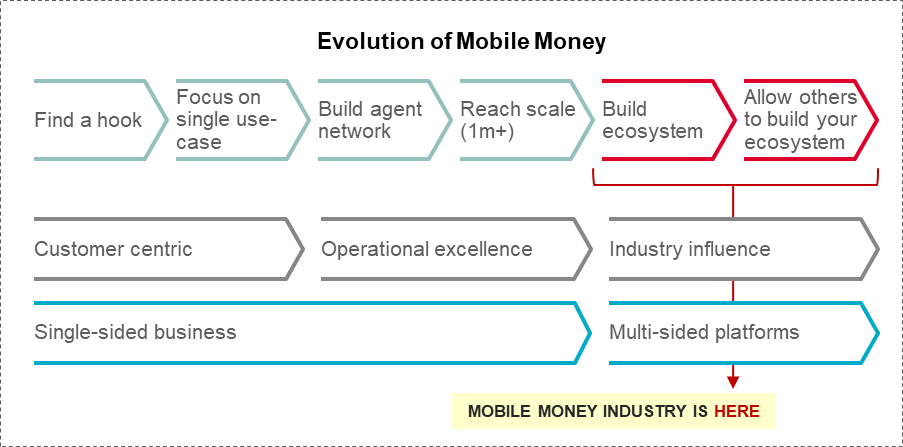 But what does it mean, in practical terms, for a mobile money provider to become a 'multi-sided platform'? Platforms can include a vast array of offerings, from specialised solutions and entertainment services to social media and search engines. Among these myriad scenarios, creating an online marketplace is perhaps the most advantageous route for mobile money providers to enter the platform space (as demonstrated by Safaricom's launch of Masoko). Beyond the ability to provide an integrated payment solution, mobile money providers also have a number of assets (such as vast distribution networks, strong brands and deep customer insights) that can help to overcome crucial challenges in rolling out an e-commerce offering in emerging markets. In our view, an online marketplace is therefore an attractive option for operators to adopt a platform approach.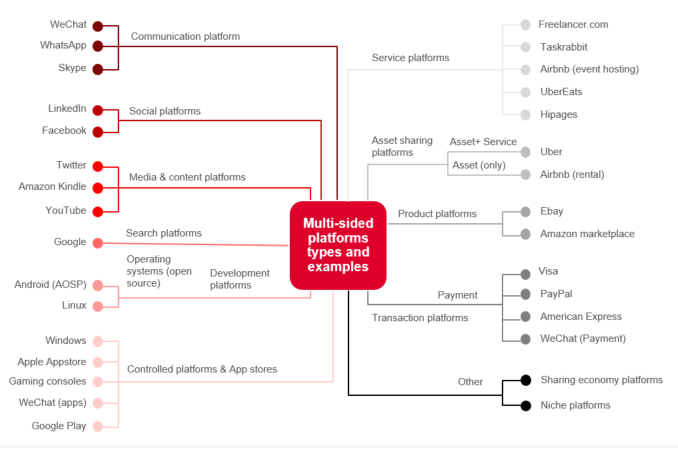 An online marketplace can drive digitisation on multiple fronts in a mobile money ecosystem: By requiring customers to pay electronically, it expands merchant payments. By providing merchants with tools to grow their business (such as credit, customer analytics and inventory management), it accelerates enterprise solutions. And by enabling multiple entities in the ecosystem to connect easily to the marketplace, it espouses harmonised APIs and interoperability. Combining many of the major initiatives that providers have been refining in the latest generation of mobile money, an online marketplace may be considered the ideal vehicle to realise the ambitions of the mobile money industry. To put it more simply, this is a big deal.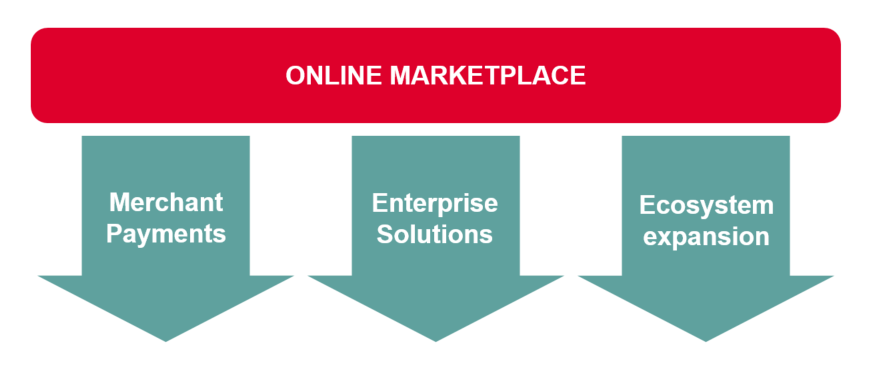 The commercial opportunity presented by e-commerce and the digitisation of merchant payments is well documented. In Africa alone, e-commerce is expected to reach $75 billion in 2025, accounting for 10 per cent of total retail sales. However, creating an online marketplace is not 'business as usual' for mobile money providers, and there are many more moving parts to navigate and decisions to make than a standard use case requires.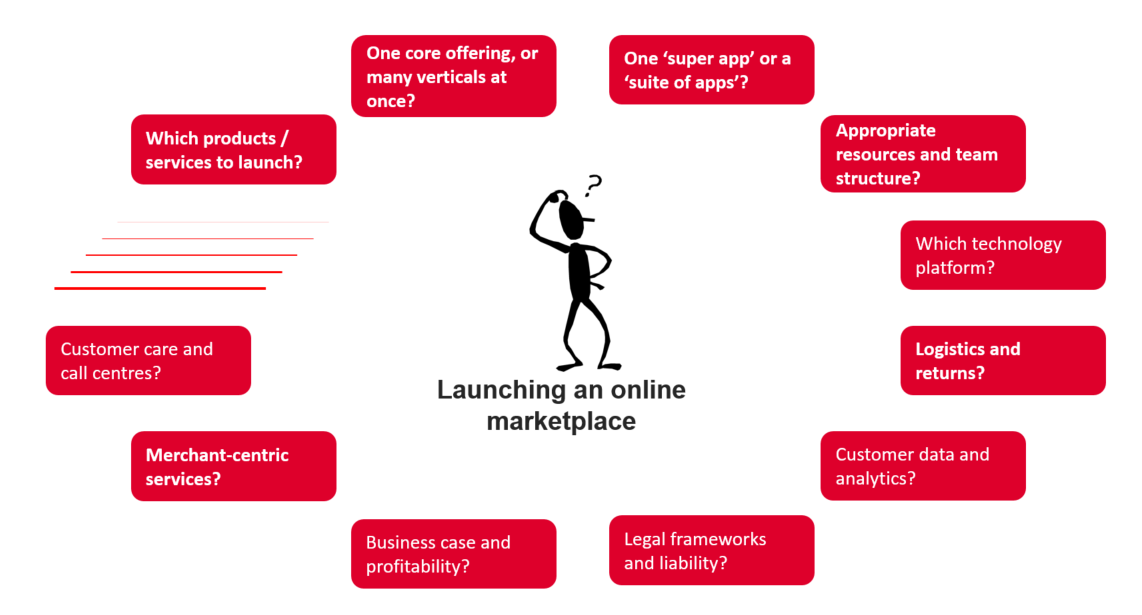 Today, the GSMA is releasing two reports that aim to address these and many more questions on the theme of online marketplaces and how mobile money providers can leverage them to adopt a platform-based business model. The first is a comprehensive LANDSCAPE of leading online marketplaces globally (such as Jumia, Flipkart, Alipay and others) with a focus on their best practices and lessons for the mobile money industry. The second is a PLAYBOOK that provides a detailed step-by-step framework for mobile money providers to launch an online marketplace, and self-diagnostic tools to assess their preparedness for the same.
The insights in these reports will help to accelerate the shift by providers toward a platform approach through which they can connect third-party services with low-income mobile money consumers. If successful, this will have a substantial knock-on effect for the wider mobile money industry, transforming the economics of the mobile money business model not only to increase its sustainability, but with the added benefits of creating relevant, tailored use-cases to suit the diverse needs of underserved customers.
Are you considering launching an online marketplace to enhance your mobile money offering? The GSMA would be delighted to support you! Please get in touch with us at mobilemoney@gsma.com.