With over 866 million registered accounts across 90 countries globally, mobile money is ideally placed to accelerate the formalisation, accessibility and affordability of international remittances. Today mobile money has evolved into a sophisticated value proposition that is shaping how people send and receive international remittances and providing a vital source of income for millions of migrants and their families.
On the occasion of the International Day of Family Remittances, this blog highlights some examples of how mobile money-enabled remittances can contribute to achieving the Sustainable Development Goals (SDGs) at a household, community, and national level; whilst facilitating Objective 20 of the Global Compact for Safe, Orderly and Regular Migration.
Click on the SDGs to learn more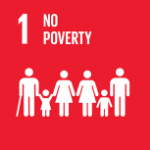 SDG 1: No Poverty
Remittances represent, on average, up to 60% of recipient families' income, which make them essential to helping families maintain and improve their livelihoods. The immediacy, security and low cost of mobile-money enabled international remittances especially benefit economically disadvantaged groups who are most reliant on them, while also reducing their vulnerability to financial shocks.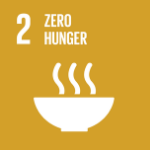 SDG 2: Zero Hunger
In rural communities, half of remittances are spent on agriculture-related expenses. During the cocoa harvest season, flows of international remittances into Orange Money accounts increase in frequency and size. Receiving households' also increase their access to food, which improves nutrition, particularly among children and the elderly.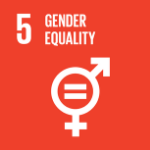 SDG 5: Gender Equality
Female migrant workers comprise half of all remittance senders globally and tend to send money more frequently than men. In turn, remittances received through mobile money can help close the financial inclusion gender gap by enhancing women's financial independence and empowering them to transform their economic well-being.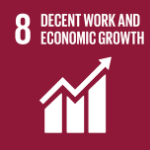 SDG 8: Decent Work and Economic Growth
Mobile money enables remittance senders and receivers to join the digital economy and to access a broad range of digital financial services. This in turn stimulates local economies by facilitating investment in businesses and creating employment and income-earning opportunities.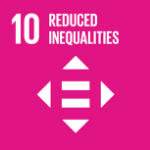 SDG 10: Reduced Inequalities
By reducing the costs of international remittances, mobile money substantially increases the disposable income of recipient families compared to the use of other channels, and allows the extra savings to be invested into the local community. The average cost of sending $200 by mobile money is just 1.7% of the transaction as of 2018, with the average lower-value sends of $100 and $50 also reaching the SDG 10.c target of less than 3%.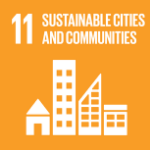 SDG 11: Sustainable Cities and Communities
By increasing families' disposable income, mobile money-enabled remittances can contribute to financing sustainable communities by driving investment in housing and related services. In Burkina Faso, many migrant workers use Orange Money to repatriate their funds from Côte d'Ivoire or Mali to make investments, such as buying a house.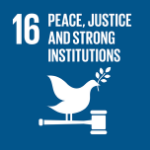 SDG 16: Peace Justice and Strong Institutions
By digitising cash, mobile money-enabled remittances can increase the transparency of international transfers and help sustain livelihoods in conflict by providing a formal channel for the diaspora to connect to fragile and conflict-affected states. Mobile money can be used to receive international remittances in 7 of the 31 fragile countries in the latest 'Harmonized List of Fragile Situations.'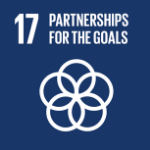 SDG 17: Partnerships for the Goals
By digitising remittances, mobile money allows for the strengthening and diversification of domestic resource mobilisation through investment in government bonds or person-to-government (P2G) payments helping to accelerate socio-economic growth. In Kenya, for example, recipients can use mobile money to buy government bonds through M-Akiba and directly invest remittances in their local economy.
According to UN estimates, there will be one billion senders and receivers by 2030, and $6.5 trillion will be sent via international remittances to developing countries between 2015 and 2030. This presents an important opportunity to create convergence between the goals of remittance families, governmental development objectives, and the commercial strategies of financial service providers.
For the fourth consecutive year at the GSMA,  we are glad to endorse the International Day of Family Remittances and  to renew our commitment to collaborate with stakeholders to build an enabling regulatory environment that supports faster, safer and cheaper international remittances.
To learn more about the positive impact of mobile money-enabled international remittances and to see our latest infographic, visit gsma.com/remittances.