Founded in Pakistan, Sehat Kahani is a digital health start-up that connects home-based female doctors with communities where access to quality healthcare is limited. In February 2018, the Ecosystem Accelerator programme – supported by the Australian Government and UK Foreign, Commonwealth & Development Office (FCDO) – awarded Sehat Kahani an Innovation Fund grant to deploy six e-Health clinics in low-income communities and develop an e-learning module for Sehat Kahani's doctors and nurses. The project was completed in March 2019. The GSMA recently conducted a light-touch evaluation to review the impact of the grant and understand how the results were achieved. This blog shares some of the findings and examines Sehat Kahani's growth in the period after the grant project concluded.
Figure 1: Timeline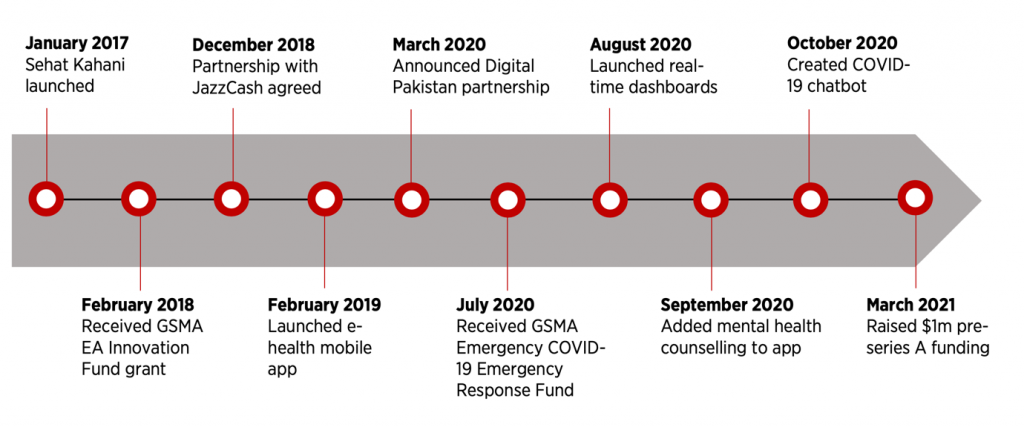 Revisiting the grant period
Sehat Kahani's e-Health clinics are brick-and-mortar centres equipped with devices connecting patients to female doctors through Sehat Kahani's online platform. Trained community health workers (CHWs) or nurses working at the clinic help patients use the system and give prescriptions following online consultations. This approach helps overcome the shortage of primary care providers in Pakistan, while also offering a more affordable healthcare solution for people in low-income communities. Between March 2018 and February 2019, Sehat Kahani reached 30,750 patients through its e-Health clinics, helping to improve the health of the population.
The grant funding also enabled Sehat Kahani to experiment with other healthcare delivery models, such as a mobile app that CHWs could use to deliver consultations in the local community. The grant helped fund the development of their mobile app, as well as e-learning modules for training CHWs.
During the grant period, Sehat Kahani signed an agreement with Jazz, Pakistan's largest mobile network operator. This enabled Sehat Kahani to integrate its app with Jazz's mobile money service, enabling patients to pay for consultations using JazzCash. Jazz also provided Sehat Kahani with subsidised data rates for the laptops used in the e-Health clinics. The GSMA facilitated this partnership by introducing Sehat Kahani to new contacts, in addition to helping the start-up create an effective sales pitch and follow-up strategy.
The GSMA also gave Sehat Kahani significant exposure at the GSMA's MWC Barcelona and 4YFN events in February 2019. For example, the start-up had a speaking slot at the event, as well as a dedicated booth to meet attendees and present information on Sehat Kahani's recent achievements. This helped boost the profile of Sehat Kahani among key stakeholders, including international investors.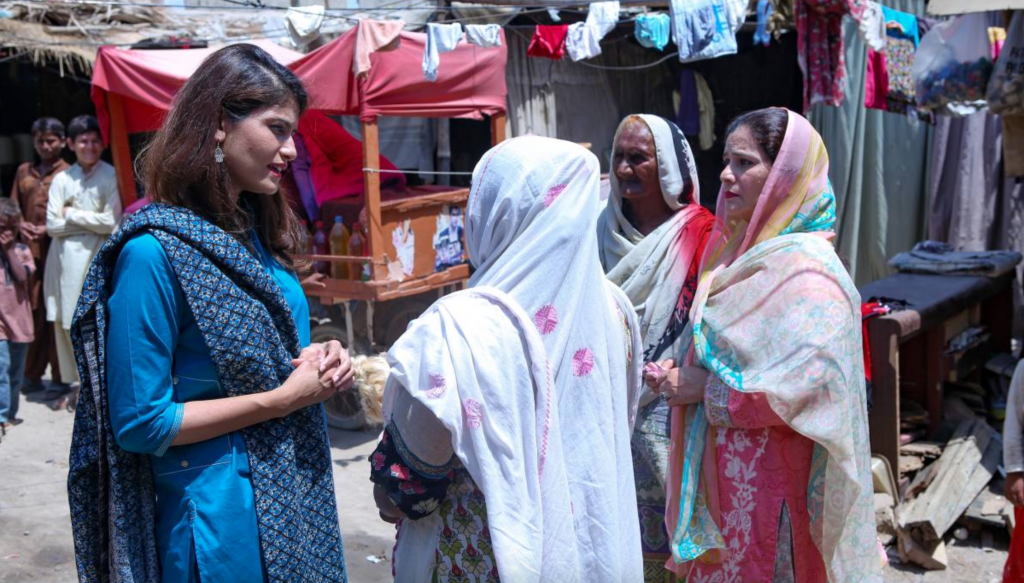 Sehat Kahani's COVID-19 response
Following the success of the first grant, the GSMA COVID-19 Emergency Response Fund – supported by the UK FCDO – awarded Sehat Kahani a grant in June 2020 to accelerate its efforts to support Pakistan's healthcare system amid the pandemic. The grant focused on improving Sehat Kahani's mobile app, which lets users access home-based female doctors on-demand. Thanks to the grant, Sehat Kahani added the following features:
an AI-enabled chatbot for self-diagnosis of COVID-19;
services to help users deal with mental health problems; and
a dashboard to manage and present user data.
The features helped Sehat Kahani attract new mobile app users. In particular, the start-up witnessed strong growth among corporations looking to support their employees during the pandemic. As employees at large corporates often have high digital literacy and access to a smartphone and digital payment solution, they are a good fit for telehealth services. As of March 2021, the start-up had 51 corporate customers, compared with nine before the outbreak of the pandemic. The mental health component of the app was a key driver of this growth.
During the pandemic, Sehat Kahani began working more closely with the government of Pakistan. Following an introduction from the GSMA, Sehat Kahani partnered with Digital Pakistan, a government initiative for digital inclusion which also focused on using technology to help reduce the spread of COVID-19. Consequently, Sehat Kahani's app was offered free for COVID-19 patients until 31 July 2020. This made it easier for individuals to get a COVID-19 diagnosis, which helped reduce community transmission of the virus and alleviate pressure on hospitals. Between July and December 2020, Sehat Kahani served 63,307 patients through its telemedicine service, including 4,722 COVID-19 patients.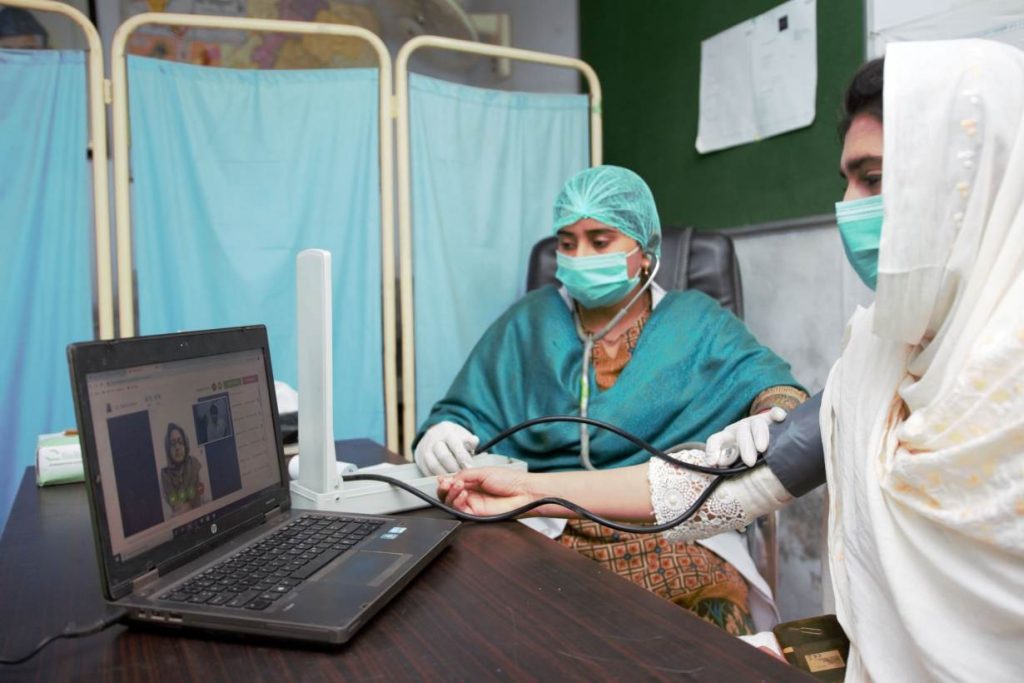 Advancing digital health solutions in Pakistan
The grants awarded by the GSMA to Sehat Kahani helped the start-up expand the reach of its e-Health clinics and mobile app, providing solutions for different consumer segments with varying levels of purchasing power. While the mobile app is aimed at urban smartphone users with busy lifestyles, the e-Health clinics are primarily designed to support individuals in low-income communities. Nevertheless, the two solutions are interrelated. The strong revenue stream generated by the mobile app helps fund Sehat Kahani's e-Health clinics and team of mobilisers, who run outreach activities in the community. Moreover, those who currently use the start-up's e-Health clinics might one day become mobile app users.
Following a record year of growth in 2020, when the company recorded a five-fold increase in consultations on its platform, Sehat Kahani announced it had raised $1 million in a pre-series A round in March 2021. This has enabled the start-up to develop its technology and services to improve the overall patient experience – an important step as it looks to retain existing users in addition to acquiring new ones. The start-up is also working on forming new partnerships to increase awareness of its telemedicine service among new customer segments.
As outlined in the GSMA's report on Health Systems, Digital Health and COVID-19, digital health solutions have become more established in Pakistan in recent times. Start-ups such as Sehat Kahani have played an important role in this, developing innovative digital services that address the systemic challenges in the country's healthcare system. With the pandemic only amplifying calls for digital health solutions, Sehat Kahani is well-placed to build on its recent growth and continue to improve access to qualified health practitioners in Pakistan.
The Ecosystem Accelerator programme is supported by the UK Foreign, Commonwealth & Development Office (FCDO), the Australian Government, German Federal Ministry for Economic Cooperation and Development (BMZ), the GSMA and its members.