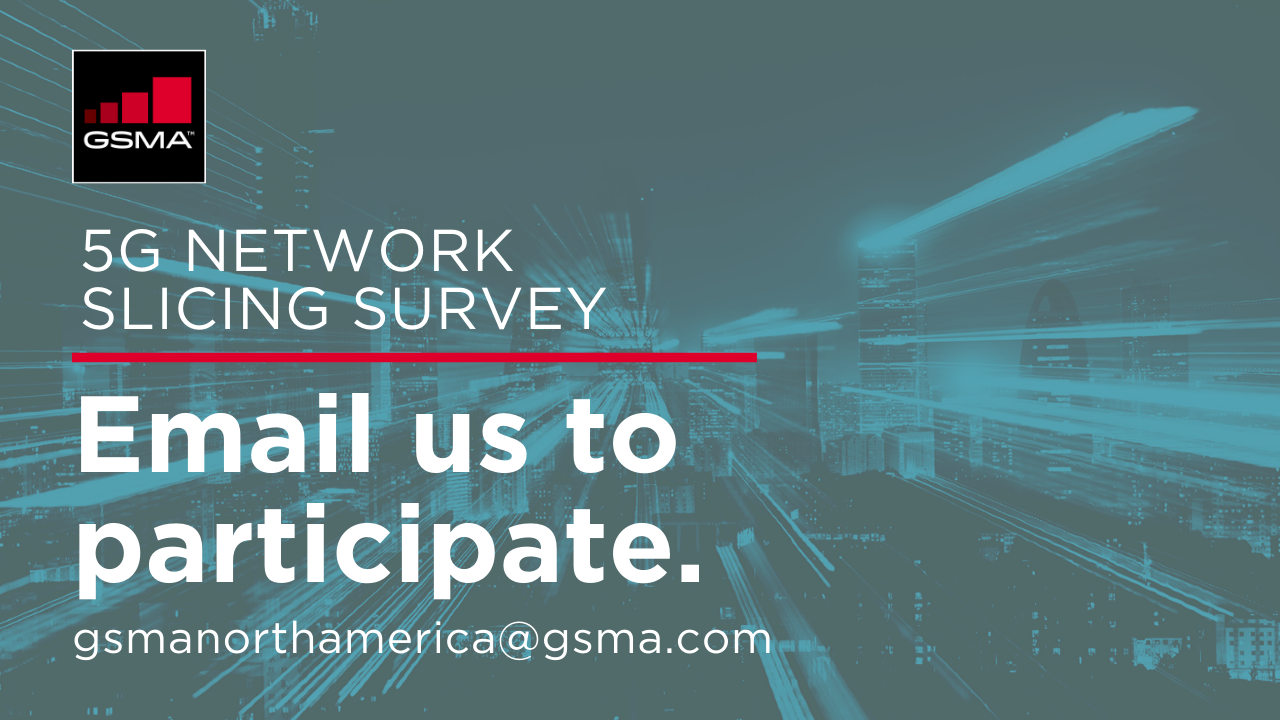 GSMA North America is preparing for 5G with a Network Slicing Task Force Survey to better understand the realistic needs of different user segments, companies and organisations in their typical communications environments.
Your participation in this study will help give us a comprehensive view of what the ecosystem is requiring, directly allowing mobile operators to successfully prepare to support the different devices, services and projects entering the market. Take this opportunity to voice your specific needs so that operators can directly adjust their 5G networks accordingly.
If you are interested in participating in this survey, please email us at gsmanorthamerica@gsma.com.