Meet the North America Team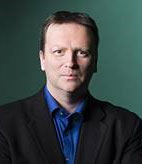 Michael O'Hara
Chief Marketing Officer, GSMA
As Chief Marketing Officer for the GSMA, Michael O'Hara leads the GSMA's global marketing and communications programmes and initiatives, working in close partnership with the organisation's membership to identify, prioritise and execute on strategic marketing issues for the mobile industry. Before joining the GSMA in 2008, Michael was the General Manager for Marketing and Industry Management within the Communications Sector at Microsoft. In this role, he led Microsoft's initiatives to deliver world-class software solutions to the communications industry, including telecommunications companies, hosting service providers and media and entertainment organisations. Prior to Microsoft, Michael was Vice President, Marketing at Sonus Networks, a leading provider of carrier voice over IP (VoIP) solutions, where he drove the company's marketing strategy and oversaw all marketing functions. In that capacity, he spearheaded the business strategy to re-focus Sonus into the wireless communications market and established the company as a major player in the VoIP domain. Previously, Michael served as Chief Marketing Officer at Nortel Networks in Europe. In that role, he had responsibility for Nortel's marketing and sales operations programs in Europe, the Middle East and Africa, directing functions such as public relations, advertising, government relations, analyst relations, events, customer training and field marketing. Prior to that, Michael was Vice President of Global Business Operations reporting to the Chief Operating Officer, and he also held management positions in a number of areas including sales, operations, customer service and manufacturing engineering with Nortel Networks in Europe. He holds an honours degree in Electrical and Electronic Engineering from the Queens University of Belfast.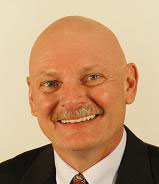 John Hoffman
CEO and Director, GSMA Ltd.
John Hoffman is CEO and Director for GSMA Ltd., a wholly-owned subsidiary of the GSMA. In this role, John oversees various lines of business, including the GSMA's portfolio of award-winning trade shows and conferences, its online, print and broadcast media properties, industry research services and a range of network managed services. John brings more than 25 years' experience to the GSMA. Prior to his current role in GSMA Ltd., John was CEO and Director of fastmobile, Inc., a supplier of software-based network operator solutions. Before fastmobile, he was the President, CEO and Director of Roamware, Inc., a global provider of voice and data roaming solutions. In addition, John has held executive level positions at several mobile telecommunications companies including BellSouth, Pocket Communications and SONOFON. He has also served as an independent mobile industry consultant, leading projects with the GSMA, BellSouth, Palm and PCSOne, among others. John is a member of the Future Trends Forum, Bankinter's global think task focused on issues impacting Spanish society and businesses. He serves on the GSMA Ltd. Board of Directors as well as the Board of the Mobile World Capital Barcelona Foundation. John is the author of the "Wireless Evolution Insider" by the GSMA as well as "GPRS Demystified", published by McGraw-Hill Professional. John holds Bachelors and Masters degrees in Architecture from the University of Michigan, a Masters of Business degree from the University of Phoenix and is a licensed architect in the state of Colorado.
Ana Tavares Lattibeaudiere
Head of North America, GSMA
As Head of North America for the GSMA, Ana has responsibility for all GSMA activities in the North American region. Prior to this role, she led the GSMA efforts on Connected Living in the different industry verticals like Healthcare, Education, Automotive, Utilities, Smart Cities and Consumer Electronics and on other strategic initiatives in the Mobile Internet, Messaging and Converged Communications areas. Before joining the GSMA she held various strategy consultancy positions at BCG, Deloitte Consulting and Accenture. Ana began her career in Private Banking at Merrill Lynch in the area of investments on new technologies.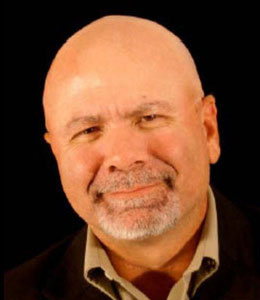 Bob Puglielli
P&L & General Manager for Events, GSMA Ltd.
Bob Puglielli joined GSMA Ltd in August 2008 as the P&L & General Manager for Events based in the North American office in Atlanta , GA. Puglielli, currently oversees all conference events which includes award – winning trade shows such as Mobile World Congress, Mobile World Congress- Shanghai and the M360 Series. He is also responsible for the development of new products and programs. Puglielli comes to GSMA from the Mobile Carrier industry from Cingular Wireless, where he served as Vice-President and General Manager for a number of markets. He was responsible for Market Sales Generation, Profit & Loss, and Strategic Business Planning. Prior to his tenure at Cingular Wireless, Puglielli worked for BellSouth Mobility, Inc in Atlanta, GA as Vice President of Sales & Marketing. He was responsible for developing marketing, advertising, promotions and product strategies. Puglielli earned his bachelor's degree in Marketing and Economics from University of Texas at Arlington.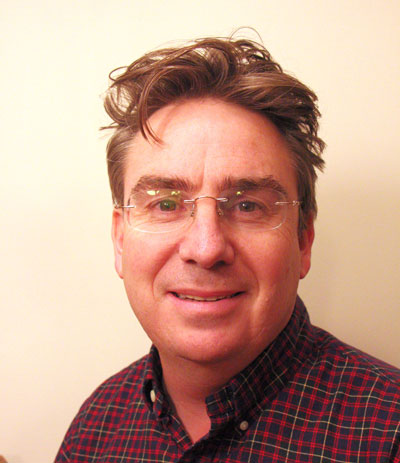 Julian Bishop
VP New Products, GSMA Ltd.
Julian Bishop, VP New Products for GSMA Ltd, heads up the GSMA Marketplace, an online B2B marketplace for the telecoms industry. Julian founded the mSchools programme, a series of initiatives to introduce mobile technology and solutions to improve learning outcomes and reduce drop out rates in Catalonia. Julian was also one of the leaders that founded GSMA Mobile Asia Expo in China in 2012. To 2011, Julian was responsible for both the Professional Services and Corporate Services Departments for GSMA. Julian graduated with a degree in Mathematics and spent his early career as an economist at the Bank of England and HM Treasury (UK Ministry of Finance). He was passionate about what made organisations effective and, prior to joining GSMA, Julian was Head of HR at Accenture for a number of different Business Units.

Carlos J. Bosch
Head of Technology, North America, GSMA
Carlos Bosch oversees the adoption and implementation GSMA's technical strategic programmes ensuring that a consistent, interoperable and standardised set of specifications are deployed by mobile operators. During his career, he has been responsible for product development, testing and operations of VAS and IMS related products with operators and vendors. He studied Engineering and Applied Mathematics at West Virginia State University.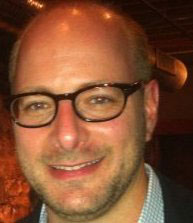 Jordan Hirschfield
Director of Customer Insights, GSMA LTD
Jordan is the Director of Customer Insights for GSMA LTD, based in the Atlanta office. He joined GSMA in 2009 and is responsible for driving customer feedback and analysis for the entire event portfolio. These duties include developing and leading primary and secondary market research, data strategy, modelling, customer segmentation and competitive analysis to improve and enhance GSMA events, notably Mobile World Congress and Mobile World Congress Shanghai. Prior to joining the GSMA, Jordan worked in various marketing positions for Automatic Data Processing and UPS and also served as an Associate Producer of Financial News at CNN. He holds an MBA from Georgia State University and a Bachelor of Arts degree in Journalism from the University of Wisconsin – Madison.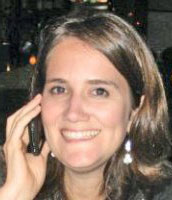 Sarah Hutchinson
Director of Event Marketing, GSMA Ltd.
Sarah joined the GSMA in 2009 and she is currently the Director of Event Marketing. She and her team manage all aspects of event marketing for Mobile World Congress, Mobile World Congress Shanghai and the Mobile 360 Series conferences. This includes brand development, event communications, digital media advertising, sales lead generation and more. Sarah holds an International MBA from the University of South Carolina. While completing her MBA she specialized in marketing and participated in the Chinese track, spending 18 months in Beijing, China.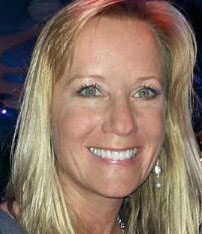 Sue Monahan
Director of GSMA North America
Sue Monahan was named Director of GSMA North America in 2002. In this role, Sue is responsible for managing all North American technical working groups in the areas of network interoperability, services, billing, roaming, fraud and security, standards, terminals, and smart cards. Sue is also responsible for liaising with the 4G Americas Board of Governors, global standards organizations, as well as her GSMA counterparts in other regions around the globe. Sue began her career 25 years ago at Bellcore (now part of Ericsson) working with the regional Bell Operators as a Senior Member of Technical Staff. In the mid 90s, Sue joined Verizon Wireless as a Senior Systems Engineer then later joined AT&T Wireless as the Director of Product Development and helped launch some of the first GSM networks in the U.S. In addition to her role with GSMA North America, she was named CEO of the Small Cell Forum in Feb 2014 where she is responsible for executive level carrier engagement and partnership development. She also provides leadership to the Forum's technical groups and is also charged with providing succession management of the Forum. Sue graduated Cum Laude with a Bachelor of Science degree in Computer Science from the University of Delaware.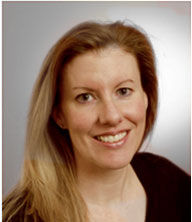 Beth Morrissey
Senior Director, Marketing, GSMA
As Senior Director of Marketing, Beth Morrissey is responsible for leading external and internal communications programmes for the GSMA, including the organisation's public relations, analyst relations, social media, executive communications and employee communications initiatives. Previously, Beth also oversaw the conference programmes at GSMA events including Mobile World Congress and Mobile World Congress Shanghai. Beth joined the GSMA in 2008 from Microsoft, where she was the Director of Marketing for Communications Sector, Microsoft's sales and marketing organisation focusing on telecommunications, hosting and media & entertainment companies. Prior to Microsoft, Beth spent five years in marketing communications positions at Sonus Networks, most recently serving as Director of Global Marketing Communications. Beth also held PR roles at The Weber Group (now Weber Shandwick) and Wellfleet Communications/Bay Networks. Beth holds a Bachelor of Science degree in Business Administration from Northeastern University, with a dual concentration in marketing and management.

Sanjay Nainwal
Director of Global Technology Partner Outreach, GSMA
Sanjay Nainwal manages all aspects of global technology partner management for the GSMA's Personal Data/Mobile Connect Program. He runs several technology partner activities under the GSMA Mobile Connect Vendor Forum umbrella. In dual role, he heads Mobile Connect deployment in Canada and supports deployment activities in the rest of the Americas region.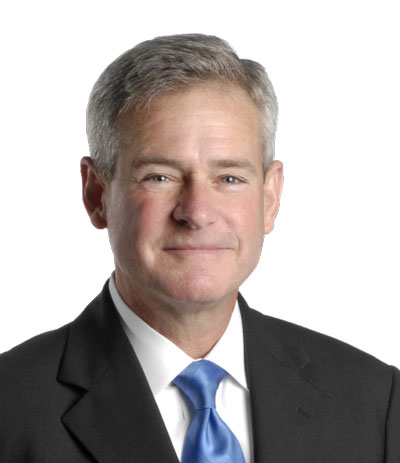 Dan Norman
Head of Strategic Engagement – North America, GSMA
Dan Norman is the Head of Strategic Engagement for the GSMA in North America. He has more than 35 years of experience in the domestic and international wireless telecommunications industry, 25 of those years with AT&T Mobility. Dan has held senior level positions in Marketing, New Product Development and General Management. He is highly skilled in wireless start-ups, restructures and merger management. Additionally Dan holds 7 patents for products in the wireless industry.

Reed Peterson
Head of Mobile World Congress Americas, GSMA Ltd.
Reed Peterson is Head of Mobile World Congress Americas, responsible for the planning, development and execution of one of the largest mobile tradeshows and conferences in the Americas. Previously, Reed was Head of North America, overseeing all activity in the North America region for the GSMA, the mobile industry trade organization spanning 200 countries and representing nearly 800 of the world's mobile operators and more than 300 companies in the broader mobile ecosystem. Prior to the GSMA, Reed spent nearly a decade in management consulting – primarily focusing on international growth strategy and the expansion of U.S. companies into global markets. Reed earned a BA from Brigham Young University and an MBA from Duke University.

Steve Russ
VP of Product Management, GSMA Ltd.
Steve is VP of Product Management for GSMA Ltd., helping create new products and partnerships for Mobile World Congress (Barcelona and Shanghai). Steve joined the GSMA in 2008 after a career in enterprise IT marketing and business development. Before that, he served with distinction as officer in the U.S. Navy aboard nuclear submarines. Steve holds a B.S. in Systems Engineering from the U.S. Naval Academy and was a Unisys Scholar at Columbia Business School.

Ivette Lopez Sisniega
Director of Public Relations, GSMA North America, GSMA
Ivette Lopez Sisniega is the Director of Public Relations for the GSMA's North America region and Mobile World Congress Americas. Ivette joined the GSMA in 2017 from InterContinental Hotels Group, where she helped establish global B2B communications initiatives. She also worked at UPS as Global Corporate Communications and PR Manager, leading media relations for the healthcare logistics segment of the company's business. Before then, Ivette worked at Sony Mobile as External PR Manager of the Americas, where she set public relations and social media strategies for product launches, sponsorships and events, and managed regional internal communications before joining the Global Public Relations team. Prior to Sony Mobile, Ivette spent just over six years with FleishmanHillard working primarily on the AT&T consumer business including the SBC acquisition, DSL launch, Cingular Wireless merger, U.S. Hispanic media relations, sponsorship and marketing efforts, launching the company's Latino social media channels. Ivette has extensive experience with diversity and inclusion efforts, having created and participated in Employee and Business Resource Groups. Ivette is the 2016 recipient of the Georgia Diversity Council's Rising Star Award and serves on the National Board of Governors of the Human Rights Campaign. Ivette holds dual Bachelor of Arts degree in Mass Communications and Spanish from Texas State University.

Jason Smith
Senior Director – Device Check, GSMA Ltd.
Jason Smith joined GSMA in June 2016 as Senior Director – Device Check to help reduce theft/fraud of mobile devices by enhancing GSMA's Device Check managed service capabilities with increased participation among Carriers, manufacturers, regulators, and law enforcement agencies. Prior to GSMA, Jason held many telecom sales, engineering and business development roles and since 2007 was President of a privately held mobile radio service provider which specializes in public safety communications. He has a BS in Management with a concentration in finance from the Georgia Institute of Technology located in the heart of Atlanta.