Women4Tech 
North America Women4Tech Regional Interest Group (RIG) focused on the overall theme of Changing the Equation Through Innovation for this quarter with a highlight on Building the Pipeline through Mentorship and Sponsorship. Studies show that while STEM has 3X the general job growth as other industries, only 20% of girls graduate in STEM fields, 11% of engineering jobs are held by women, and 5% of board positions are held by women. Therefore, career progression is the focus of the North America Women4Tech RIG.
The GSMA NA Women4Tech RIG  provides a forum where all member stakeholders can openly discuss issues and new solutions. Goals include mentorship, sponsorship and education. Read more on our Women4Tech RIG Quarterly Topics here.
Role models in leadership positions are essential as well as sharing stories and challenges/solutions, as the theme of mentorship and sponorship was showcased during our inaugural Women4Tech Summit in May.
Read More on Industry Diversity Hot Topics Here.
 Ana Tavares Lattibeaudiere, Head of North America, GSMA, welcomed the discussion on the overall plans with the North America Women4Tech Regional Interest Group activities and the global launch of the Tech4Girls program.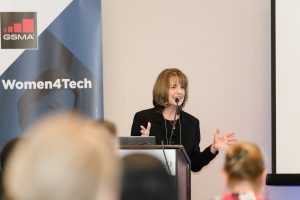 Kathleen Leach, Chair of the NA W4T RIG group, opened the summit, and demonstrated strong leadership with current goals and objectives on the NA W4T activities and communications plans.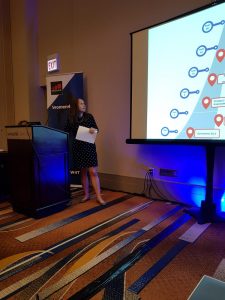 Keynote speaker, Courtland Madock, VP, US Cellular, discussed the need of collective progress and learning from one another. Having a career plan, a career coach, and the development of your own team is important to building a network and solid career path. Some valuable points made by Madock for career progression include:
1) Sponsorship is the key to get diversity into the workplace.
2) Lifestyle Support – for career and personal goals. In this role, you need someone who you can directly relate to.
3) Emotional Support – helps to have someone who understands you personally and professionally.
Mary Clark, Chief Product Officer & Chief Marketing Officer, Synchronoss, discussed the Impact of Online Movements: Living in a post #MeToo World. As individuals, training on kindness, sensitivity training, specific harassment training and support is necessary.
Vicky Sleight, Perfect Ltd., presented a Mentoring and Coaching Workshop covering the benefits of having a Mentor and the four key areas that Mentors and Mentees need to know:
| | |
| --- | --- |
| Mentee | Mentor |
| Don't ask: "Will you be my mentor" | Find a woman to mentor—it's never too early |
| Your mentor's time is valuable—treat it that way | Invest in your mentee's success |
| View feedback as a gift | Give open, honest input—even when it's hard |
| Build trust with your mentor | Don't just mentor—sponsor! |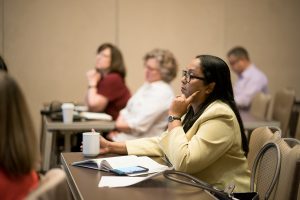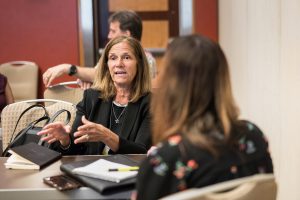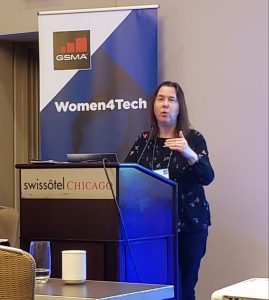 Alison Price, Sprint, concluded the session and provided training on the development of LinkedIn profiles for the highest impact. The session covered tools that helped attendees enhance or build their LinkedIn profiles. Attendees were challenged to update their LinkedIn profiles, update their picture, headline and intro summary (story). In addition to the LinkedIn training, professional headshots were offered to the attendees to enhance their LinkedIn profiles.
View More Photos Here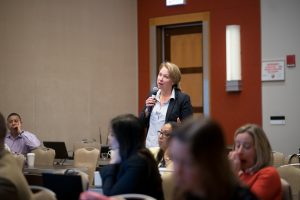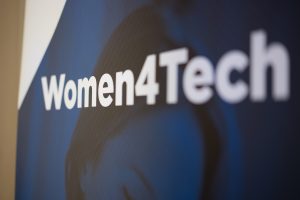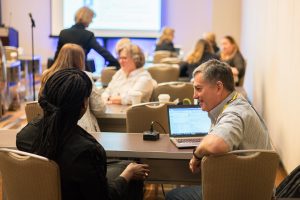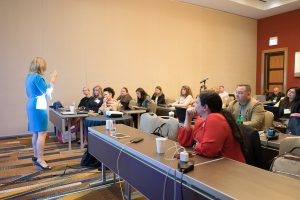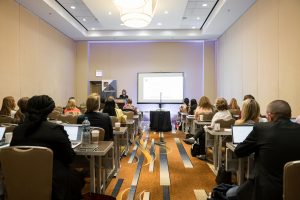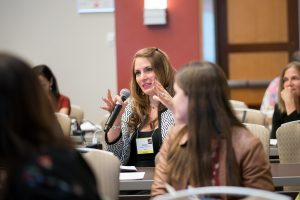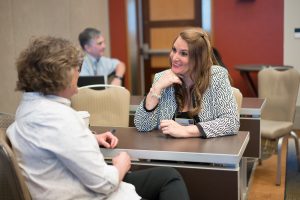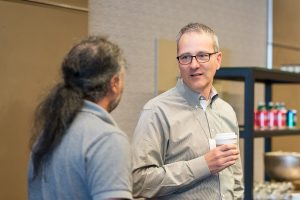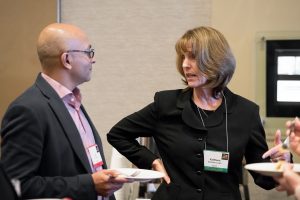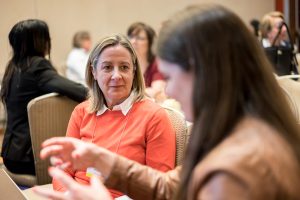 Learn more about the NA RIG in InfoCentre here.