Capacity Building Partner Showcase at Ministerial Programme 2017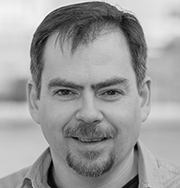 The Capacity Building Team participated in another successful Ministerial Programme at Mobile World Congress 2017. The three day event gave us an opportunity to speak to potential students and partners from across the globe. During the programme we devoted one special evening to a networking event for our valuable training partners who we work with to deliver capacity building training around the world. We had seven strategic partners join us for this event which highlighted the reach of our programme, while giving our partners a chance to network with key people in their region.
During the partner showcase, VIP guests, ministers and policymakers had the chance to learn more about our partners Multimedia University of Malaysia (MMU), École Supérieure Multinationale des Télécommunications (ESMT), United Kingdom Telecommunications Academy, United States Telecommunications Training Institute (USTTI), Alliance for Affordable Internet (A4AI), CAF Development Bank of Latin America, Economic Commission for Latin America and the Caribbean (ECLAC) and Cenerva. These organisations work with GSMA Capacity Building to bring training to more people in the right places. During the event our partners showcased their materials, explained their programmes and networked with key decision-makers. Attendees were able to see the different partnership models available and the potential success that they could achieve working with the GSMA. This opportunity to showcase our programme led to many promising discussions with new potential partners. Stay tuned for further updates on new relationships in the pipeline this year.
To find out more about our existing partners, or how to become a GSMA Capacity Building partner please visit our website.
Back