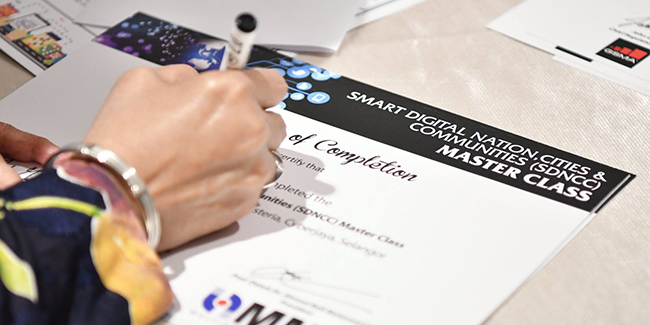 Highlights from our recent training courses in Southeast Asia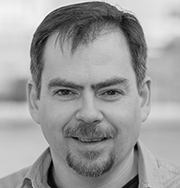 The GSMA Capacity Building programme recently delivered training at two major events in Asia, the Asia-Pacific Digital Societies Policy Forum (DSPF17) in Bangkok, Thailand and the Smart Digital Nation, Cities and Communities (SDNCC) in Cyberjaya, Malaysia. We welcomed more than 160 participants to DSPF17 including policymakers, regulators, industry leaders and academics from approximately 20 countries.
DSPF17 was opened by Alasdair Grant, Head of Asia Pacific, GSMA together with Sameer Sharma, Senior Adviser, International Telecommunications Union (ITU) and Areewan Haorangsi, Secretary General, Asia-Pacific Telecommunity (APT). After two days of excellent presentations and panel sessions, GSMA's IoT specialists, Jeanine Vos, Stefano Nicoletti and Johnny Kim delivered a full day of Internet of Things training. The training workshop attracted almost 40 participants from more than 10 countries including Kiribati, Mongolia, Pakistan and Samoa. Some of the key topics covered included market forecasts, spectrum for IoT, cellular LPWA standards and the IoT value chain.
The Smart Digital Nation, Cities and Communities (SDNCC) Masterclass took place on May 16-18 in Cyberjaya, Malaysia. The GSMA Capacity Building programme delivered the three day masterclass  in partnerships with the Multimedia University of Malaysia. The 25 participants who attended the training learned about areas such as digital governance, trends in the communications industry, emerging technologies and Big Data analytics. Presenters included Emanuela Lecchi, Head of Public Policy – Asia, GSMA; Dr. Nowshad Amin, professor at the department of electrical, electronic and systems engineering, National University of Malaysia; Dr. Saravanan Muthaiyah, professor at the graduate school of management, MMU; and Mr. Naveen Mishra, principal – digital transformation, Frost & Sullivan.
For any information on how to participate in our courses, or to become a Capacity Building partner, please contact Lauren Dawes ldawes@gsma.com
Back