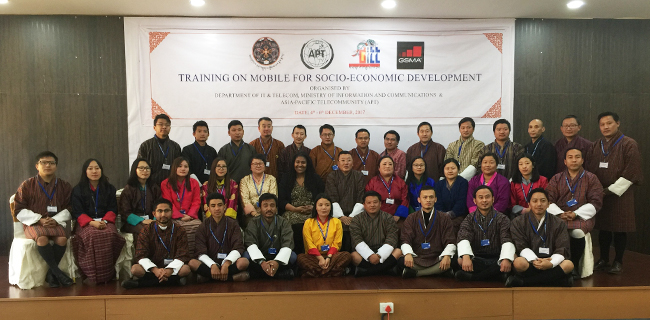 Mobile as a Part of Gross National Happiness? Capacity Building with Policymakers in Bhutan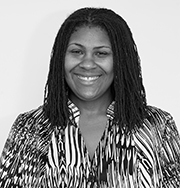 In December 2017, the Capacity Building team was in in Bhutan's capital Thimphu to deliver the Mobile for Socio-Economic Development course. Bhutan has long been famed for its approach to national development, focusing not exclusively on GDP but also GNH, or the Gross National Happiness of its people. During our time with the Ministry of Information and Communications, we learned their challenges and opportunities for making mobile an even greater part of its national development agenda.
With a population of just under 800,000 (World Bank, 2016), the mobile market in Bhutan has just two players: B-Mobile and TashiCell. One of the most frequent comments across the three-day training was that developing life-enhancing mobile services was more difficult to do in the absence of public-private partnerships. This is because the nation's small population size does not allow economies of scale. This factor outweighs mobile network operators' proactive investments in infrastructure and substantial assistance from one of Bhutan's largest trading neighbours, India (Bharti Airtel, 2013).
Having identified this unique set of circumstances, we began to explore the myriad ways that mobile might contribute to Gross National Happiness in Bhutan. Working together, we discussed over ten areas of mobile for development, including digital literacy, climate change and innovation. Insights and photos gathered during the day were posted on Twitter with the hashtag #MSEDBhutan.
In the last session, the policymakers in the room had the opportunity to get hands-on and creative to generate their own ideas for how mobile can positively impact socio-economic development in the country. Some of the ideas devised included a mobile identity service, a digital learning initiative, an mCommerce solution, as well as a mobile-integrated hospital information system.
Ms Deepika Rai, Senior ICT Officer from the Ministry of Information and Communications said, "The training on mobile for socio economic development was very insightful and timely. Insightful because it gave an in-depth and holistic perspective of mobile and its power to impact the socio-economic development in a country. Timely as we are transitioning towards service oriented development wherein we have the highest mobile penetration which stands at 92%. Leveraging mobile for providing services is the only strategy towards achieving our vision of "ICT enabled knowledge society as a foundation for Gross National Happiness"
We engage policymakers and regulators by facilitating exercises that connect participants with the realities facing the citizens they serve. We sought to explore where and how mobile might fit into GNH measurements, and how future-proof policies might help unlock happiness for all in the country. We look forward to learning about progress that Bhutan makes in this area in the months to come.
Back