The Capacity Building programme recently delivered its newest course Unlocking Rural Mobile Coverage in two countries last week. Regulatory Specialist Genaro Cruz delivered the course to an audience of policymakers and regulators in Malaysia and Bangladesh, and provided the participants with a greater understanding of the challenges associated with the connectivity gap that exists in rural areas.
The first course was successfully delivered in Malaysia on 13 November in partnership with the Malaysian Communications and Multimedia Commission. The course was then delivered in Bangladesh to 25 regulators from the Telecommunication Regulatory Commission, including directors and technical engineers.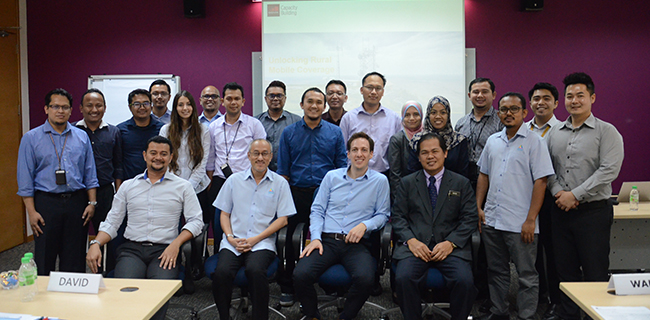 The course is divided into four sections to provide a comprehensive understanding of the topic:
Introducing the mobile broadband coverage gap
The role of the industry in closing the gap
What governments can do to support the industry to address the issue
Best practices for governments to bring coverage beyond the limits of the market
The inaugural delivery of the course was a great success, resulting in 94% of participants on the Malaysia course stating that the training will be useful to their work. We look forward to delivering this course in other regions of the world.
For more information about this course and other face-to-face Capacity Building courses, please contact Sarah Gaffney, Senior Partnerships Manager at sgaffney@gsma.com. Please also visit www.gsmatraining.com for our online courses.