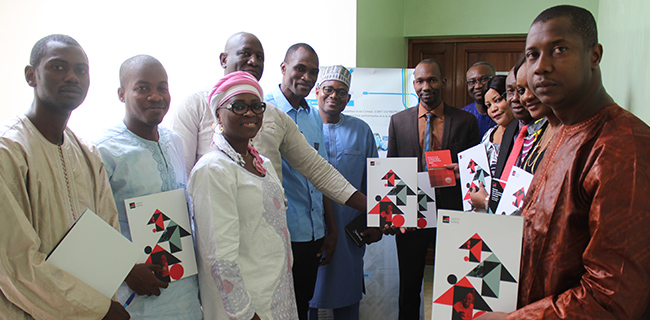 Partner Profile: Ecole Supérieure Multinationale des Télécommunications (ESMT)

Our partners allow us to bring our training and expertise to policymakers and regulators where it is needed most. Without our global partners we would never be able to train so many professionals across so many countries. Additionally, our partners provide valuable, in-country insight that helps us to shape our courses to best address the needs of our students in specific regions. This month we are showcasing ESMT — one of our key partners in Africa. We asked representatives from ESMT to share their thoughts on the value that GSMA Capacity Building provides to their students and how they see the partnership developing in the future.
How have our courses helped participants to progress their careers?
The GSMA courses offer participants practical knowledge and real case studies on current themes and topics. At the end of the training, the participants are equipped to be operational at their post.
How have our courses helped your students to bring new ideas into their decision making process?
The students are more innovative and mature in their reflection. The practical cases give them a more realistic view of the problems in the mobile industry.
Do you think your students are getting access to the latest thinking on key developments in industry regulation?
Thanks to the rich and up-to-date content from the GSMA, the students have access to up-to-date knowledge on the main developments in the regulation of the mobile industry
What attracted your organisation to partner with the GSMA on its Capacity Building initiative?
The partnership with GSMA gives ESMT the opportunity to play its role as an actor in the development of the mobile industry through training and research.
What did your staff/students like most about our courses and how they were delivered?
The staff as well as the students appreciate the practical case studies, in particular on themes centred on mobile financial services and Mobile for Development.
In your opinion, which course/subject is the most relevant or has had the biggest impact in your region?
In West Africa, the issue of digital financial services — specifically regulation, risks and business models — are the key issues of concern for actors in the ecosystem.
How do you see your partnership with the GSMA progressing over the next 2/3 years?
In the coming years, we want to become a hub for GSMA Capability Building in Africa in order to be able to address the needs of public and private actors.
For more information on partnerships contact us.
Back