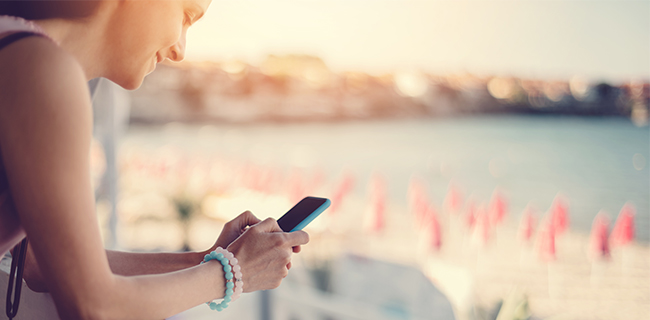 Environmental Sustainability
Maximising the environmental advantages of mobile
Our mission is to promote a resource-efficient mobile industry, while reducing the carbon emissions of other sectors through the use of mobile technologies.
Governments, industry and the wider public broadly accept the need to reduce greenhouse gas emissions to limit global warming and climate change. To this end, mobile network operators have been improving the energy efficiency of their network infrastructure and frequently turning to renewable energy sources such as solar, wind and hybrid power systems to power off-grid, rural base stations.
The larger story, however, is the enabling role of mobile technologies in reducing energy consumption and carbon emissions in other sectors such as buildings and transport. The GSMA estimates that, by 2020, mobile technologies could reduce carbon emissions in other sectors by about five times the mobile industry's own footprint, the equivalent of taking one in three cars off the road.
As machine-to-machine (M2M) technologies proliferate, carbon emissions are expected to reduce even further. By raising awareness of the environmental advantages of mobile solutions, as well as the economic advantages, the mobile sector can become an increasingly powerful tool in tackling the impacts of climate change.
A Closer Look
Impacts
Opportunities