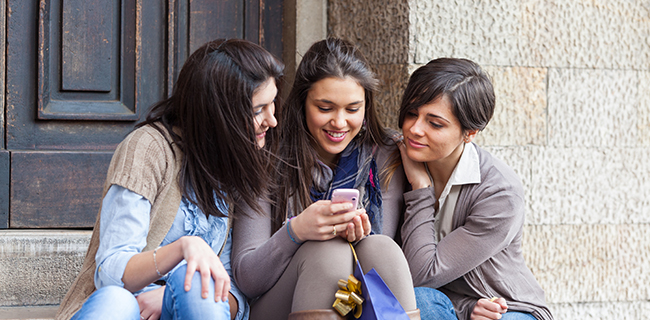 Safer Internet Day 2017 – United for a better internet
The GSMA is delighted to mark Safer Internet Day 2017 by building on its work and partnership with the child helpline community. Today we are adding to the growing portfolio of internet safety guides for child helpline counsellors first launched at the end of 2016, as well as making them available in French and Spanish.
On November 20th 2014, the GSMA marked the 25th anniversary of the UN's Convention on the Rights of the Child (UNCRC) by signing an MoU with Child Helpline International (CHI). The GSMA and CHI pledged to work together to better protect young people and promote their right to be heard; to help support relationships between national mobile operators and their in-country child helplines, and to collaborate on issues of mutual concern such as safer internet.
A lot has been achieved in the two years we have been working together.
Our first year of collaboration focused on learning about each other's work and harnessing the experiences generated by the many longstanding partnerships already in place between mobile operators and child helplines. The resulting 'Practical Guide' has already helped cement over 20 new partnerships between operators and child helplines around the world.
Our second year focused on the question of safer internet, and how our respective members could support each other's many endeavours in this space. Whilst child helplines in many countries have already built up experience in dealing with contacts relating to internet issues, they are a new or emerging trend in others. The GSMA member operators asked us to ensure that we were supporting their child helpline partners in helping young people deal with issues such as cyberbullying, sexual extortion and online privacy.
To this end, GSMA and CHI co-hosted an intensive all day workshop in May 2016. The session brought together expertise from the child helpline community, mobile operators and other industry players, NGOs, child online safety experts – including a specialist child and adolescent psychiatrist – and law enforcement.
The workshop was used to kick-start the process for creating a series of high level guides for counsellors on nine of the more common or challenging digital issues that lead young people to seek advice from child helplines. The nine guides were launched in November 2016 at the CHI International Consultation and they cover: cyberbullying, discrimination and hate speech, grooming, illegal content, inappropriate content, privacy, sexual extortion, sexual harassment and unsolicited contact.
To mark Safer Internet Day 2017, the GSMA has worked with Insafe and Child Helpline International to add to this portfolio. Understanding young people's use of technology highlights options which may help child helplines and their counsellors to cope with the ever-evolving digital habits of children and young people. Suggestions range from focusing on core principles which apply across all services, to setting up a 'youth panel' to get first hand insights into the pressures young people are facing online, as well as the apps, platforms and services which are most popular.
We are grateful to CHI and Insafe for their support, friendship and ongoing work to keep our young people safe online, and we look forward to continuing our partnership.
The guides referenced above are now available in English, French and Spanish and can be found here. The GSMA is grateful to the many people who generously gave their time and expertise to create the guides, and to Millicom and Zain for sponsoring the translation of the guides into Spanish and Arabic.
Back