MWC22 Barcelona Security Summit Catch Up
Sponsored by Palo Alto Networks and Kaspersky, the Security Summit, on Tuesday 1 March 2022 on the Industry City Stage brought together luminaries from across the industry to discuss the key 5G network security challenges and solutions. The summit specifically focuses on how the industry is addressing these challenges – enabling businesses to use the unleashed connectivity that the 5G era brings and rely on the security within 5G networks to protect businesses and consumers alike.
5G networks are creating exciting new opportunities for businesses to innovate their products and services, delivering feature-rich network capabilities that will enable every more compelling service for consumers. The global deployment of 5G is certain to continue the industry megatrend of embedding mobile communications into the very fabric of society. Alongside these greater opportunities will always be greater risks from those that will try to attack and compromise services and infrastructure. 
Watch the full sessions from MWC22 Barcelona below:
Session 1: 5G Security Revolution
In this session, global security experts shared their insights on how 5G will enable our future connected world, discussed new ways to overcome the key challenges of securing 5G services and talked about how the industry will ensure 5G lives up to society's security expectations.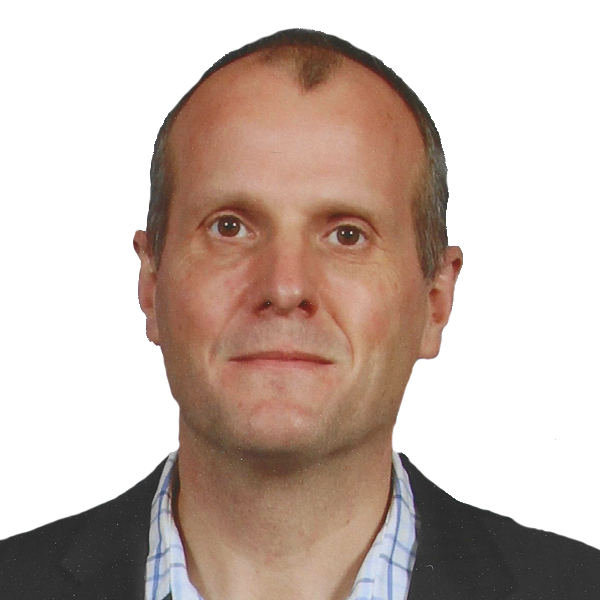 Ian Smith
Security Operations Director, GSMA
Ian is presently Security Operations Director within the GSMA's Fraud and Security team where he leads the security team who specialise in GSMA's Security Accreditations Schemes (SAS), Coordinated Vulnerability Disclosure Programme (CVD) and Telecoms Information Sharing and Analysis Center (T-ISAC). His team also issues regular security reports that provide insight into the latest security challenges and trends within the mobile industry.
Prior to this current role, Ian developed many of the GSMA's IoT security resources including IoT SAFE which leverages the SIM as a 'root of trust' for IoT services, the GSMA's IoT Security Guidelines and associated IoT Security Self-Assessment scheme. Ian led the delivery of the GSMA IoT Connection Efficiency Guidelines and the first release of the GSMA Embedded SIM Specifications.
Before joining the GSMA, Ian has held senior technical positions within network operators including Hutchison (Three) and Orange.
Ian holds a B.Eng. with joint honours in Electronic Engineering and Computer Science from Aston University, UK.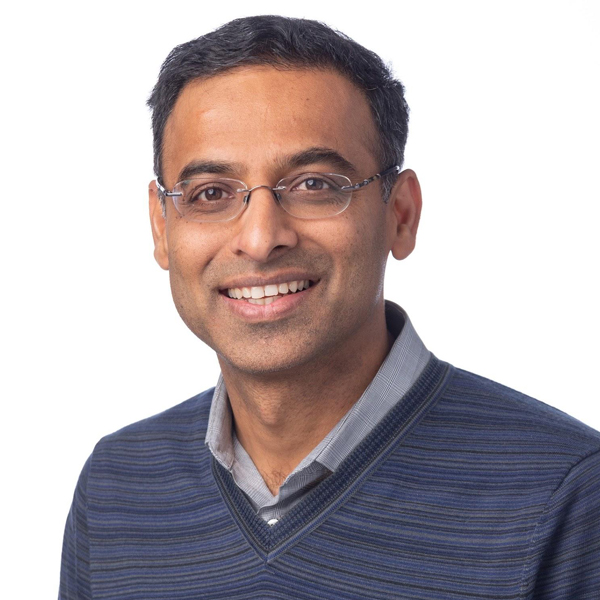 Anand Oswal
Senior VP and GM, Palo Alto Networks
Anand Oswal serves as Senior Vice President and General Manager at cyber security leader Palo Alto Networks where he leads the company's Network Security efforts. Prior to this, he was Senior Vice President of Engineering for Cisco's Intent-BasedNetworking Group where he was responsible for building the entire set of platforms, from switching, wireless and routing to IoT and cloud services, that makeup Cisco's extensive enterprise networking portfolio. Anand joined Cisco in 2009 via the acquisition of StarentNetworks, a leader in mobile packet core gateways. He also led teams at Redbacknetworks, Cisco's Mobile Wireless Group and Sun Microsystems. Anand is a gifted, dynamic leader, highly experienced in building strong, diverse, and motivated teams that continually excel through a relentless focus on execution. He holds more than 60 U.S. patents and earned a bachelor's degree in telecommunications from the College of Engineering, Pune, India and a master's degree in computer networking from the University of Southern California, Los Angeles.He is a frequent speaker on technology, innovation, management, diversity and the importance of family.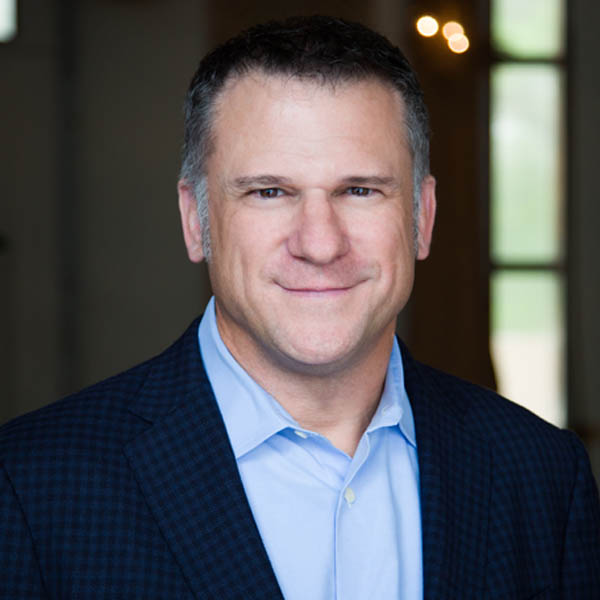 Bob Lyle
SVP, Vertical Markets, SpyCloud
Bob brings over 25 years of technology industry experience to SpyCloud's leadership team. With a background in the device security and IP licensing spaces, he leads SpyCloud's efforts to engage with key market verticals, including telecommunications and e-commerce, to best serve enterprises and consumers globally and protect them from account takeover (ATO) and online fraud. 
In parallel, Bob is also the Chair of GSMA's Device Security Group (DSG), which advises mobile network operators, mobile device OEMs, and mobile ISVs on device security, theft, malware and spyware protections and assists with industry recommendations and standards around device security matters. 
Prior to SpyCloud, Bob co-founded and served as CEO of Valona Labs, a mobile device enterprise security software company acquired by HMD Global (Nokia Mobile). Earlier in his career, Bob held leadership roles at Samsung, Motorola, Qualcomm, and multiple venture-funded startups. 
Bob was a Fulbright Scholar for part of his Master's work in Electrical Engineering (MSEE and BSEE from Purdue University), and holds an Executive MBA from Arizona State University.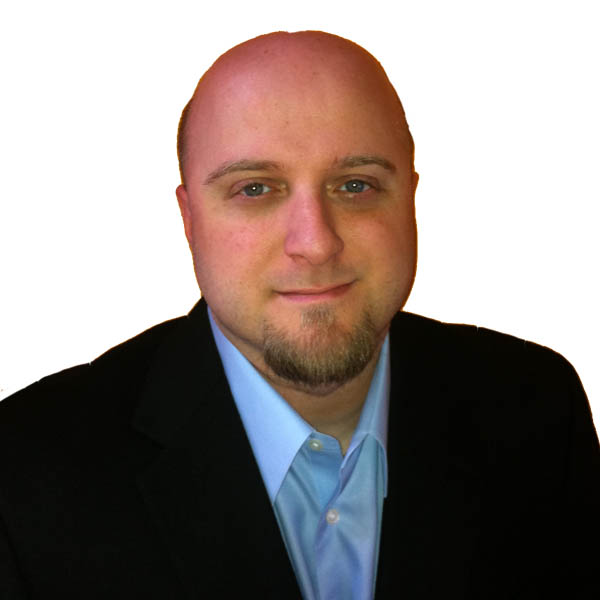 Mike Klepper
National Practice Director – Cyber Operations , AT&T
With 30 years in Information Technology and Security, Mike brings a wealth of knowledge and experience to the AT&T Cybersecurity Consulting team; leading a multi-million dollar per year practice focused on penetration testing, application security and forensics. He joined AT&T with the acquisition of the VeriSign Global Security Consulting business where he filled the role of the Global Application Security Practice Lead.  Mike makes regular appearances on AT&T ThreatTraq and contributes to blogs and publications on the topic of information security.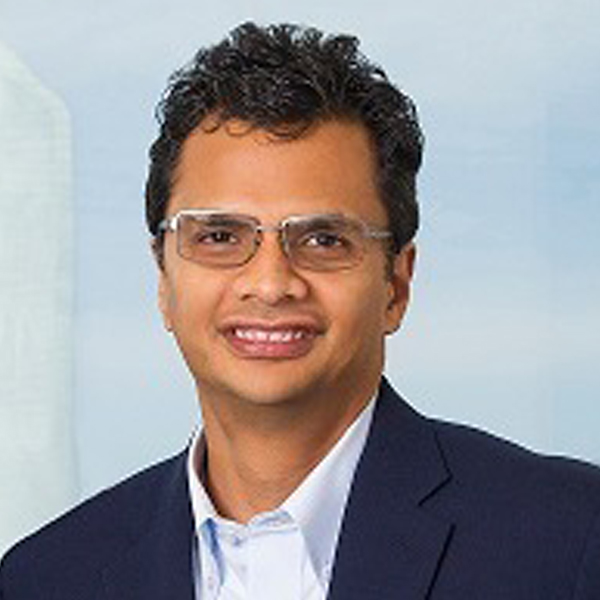 Hillol Roy
Managing Director–Cloud First Networks, Technology and Innovation Lead, Accenture
Hillol Roy is Managing Director–Cloud First Networks, Technology and Innovation Lead for Accenture. Accenture is a 674,000-person global professional services company with specialized skills across more than 40 industries, offering Strategy and Consulting, Interactive, Technology and Operational services – all powered by the world's largest network of Advanced Technology and Intelligent Operations center. Hillol is an accomplished wireless industry executive with extensive technology and business strategy formulation experience for Tier-1 wireless carriers, MSOs, wireless vendors and investors. Hillol has led design deployment and optimization of carrier wireless networks in the U.S. and internationally. He has supported wireless carriers with formulation of business and network technology strategy, launch of new services, trial of new technologies, and ecosystem analysis related to spectrum auctions. His key wireless focus areas include: 5G / 4G Radio and Core networks, 5G Services, dense multimode micro networks, WiFi, MVNO platforms, spectrum strategy development and auction support. Additionally, Hillol has actively contributed to various wireless industry standards associations. 
5G widens the aperture of the wireless networks to serve new groups of users and a wider variety of use cases with innovative business models. This is a large opportunity with new complexities to manage. Hillol believes success in this journey will be underpinned by the ability to tightly integrate end-user needs with network capabilities – powered by analytics, lessons learned from Cloud and IT revolution, and extrapolating years of network knowledge to the new. Hillol helps his clients succeed by working to make these nuanced connections between technology and business, as well as developing visions grounded in reality.  
Hillol earned a Bachelor of Science degree in Electrical and Telecommunications Engineering from Indian Institute of Technology and an MBA from Indian Institute of Management, Calcutta, India 
Session 2: 5G Network Diversification and Supply Chain Security
In this session, a panel of industry experts discussed the drivers for network equipment security and resilience and the need for network equipment supply chain security, reviewed the industry and government-led security assurance initiatives and explored initiatives that aim to grow a diverse ecosystem of network equipment suppliers.
Diane Rinaldo
Executive Director, Open RAN Policy Coalition
Diane Rinaldo is one of the country's leading authorities on 5G, telecommunications supply chain security, privacy, and Internet governance. She served as Acting Administrator of the National Telecommunications and Information Administration and Acting Assistant Secretary of Commerce for Communications and Information. During her time at NTIA, Ms. Rinaldo directed the Administration's efforts on privacy; testified in the House of Representatives and Senate on 5G and Internet security issues; served as a principal advising the White House and Congress on 5G and supply chain; as well as other successes in education and deployment of Internet access around the world. 
Prior to her Executive Branch service, Ms. Rinaldo served on the House Permanent Select Committee on Intelligence, where she focused on Congress' landmark cybersecurity legislation, the Cybersecurity Act of 2015. She also served as Congress' oversight and budget monitor for the National Security Agency and the defense network systems, and as Deputy Chief of Staff to Congressman Mike Rogers as his top technology policy staffer. 
Ms. Rinaldo also spent time in the private sector as the Director of Government Affairs and cyber policy for SAP, and as a Vice President at a top consulting firm in Washington, DC. 
Recognized for her work on cybersecurity, Ms. Rinaldo was awarded the Executive Women's Forum's 2016 Influencer of the Year award; was named one of the top ten people in Washington, D.C. impacting cyber legislation; and has consulted on movies and television. 
She earned a bachelor's degree in Political Science from the University of Maine and an Executive Certificate from Harvard University for Cyber Studies. Diane currently serves at Senior Vice President at Beacon Global Strategies.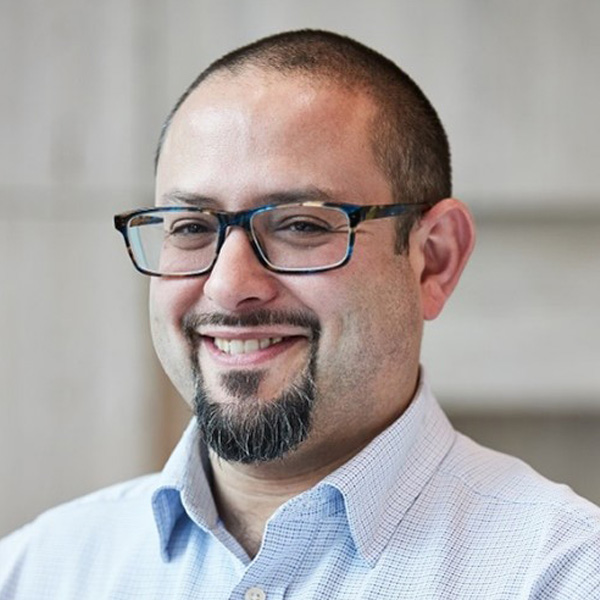 Ian Levy
Technical Director , NCSC
Ian became Technical Director of the National Cyber Security Centre in October 2016, prior to which he was Technical Director of Cyber Security and Resilience at GCHQ. Ian leads on developing defences to manage cyber threats. This involves fostering technical innovation to find solutions that can protect the UK from large scale cyber attacks, and day-to-day malicious cyber activity.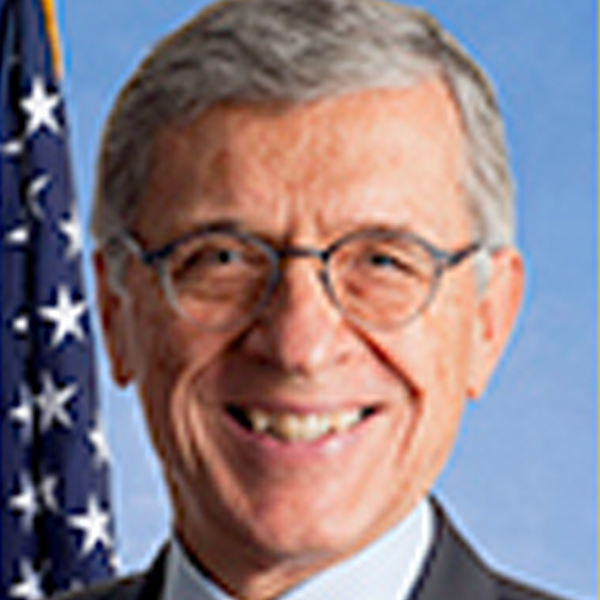 Tom Wheeler
Former FCC Chairman
Wheeler is a businessman, author, and was Chairman of the Federal Communication Commission (FCC) from 2013 to 2017.  For over four decades, Wheeler has been involved with new telecommunications networks and services. At the FCC he led the efforts that resulted in the adoption of Net Neutrality, privacy protections for consumers, and increased cybersecurity, among other policies. His chairmanship has been described as, "The most productive Commission in the history of the agency." During the Obama-Biden Transition of 2008/09 Mr. Wheeler led activities overseeing the agencies of government dealing with science, technology, space and the arts. As an entrepreneur, he started or helped start multiple companies offering innovative cable, wireless and video communications services. He is the only person to be selected to both the Cable Television Hall of Fame and the Wireless Hall of Fame, a fact President Obama joked made him "the Bo Jackson of telecom." 
Prior to being appointed Chairman of the FCC by President Obama, Wheeler was Managing Director at Core Capital Partners, a venture capital firm investing in early stage Internet Protocol (IP)-based companies. He is CEO of the Shiloh Group, a strategy development and private investment company specializing in telecommunications services. He co-founded SmartBrief, the Internet's largest curated information service for vertical markets. From 1976 to 1984 Wheeler was associated with the National Cable Television Association (NCTA) where he was President and CEO from 1979 to 1984. Following NCTA Wheeler was CEO of several high-tech companies, including the first company to offer high-speed delivery to home computers and the first digital video satellite service. From 1992 to 2004 Wheeler served as President and CEO of the Cellular Telecommunications & Internet Association (CTIA). 
Mr. Wheeler wrote Take Command: Leadership Lessons from the Civil War (Doubleday, 2000), Mr. Lincoln's T-Mails: The Untold Story of How Abraham Lincoln Used the Telegraph to Win the Civil War (HarperCollins, 2006), and From Gutenberg to Google: The History of Our Future (Brookings 2019). His commentaries on current events have been published in the New York Times, Washington Post, USA Today, Los Angeles Times, and numerous other leading publications. Mr. Wheeler served on President Obama's Intelligence Advisory Board prior to being named to the FCC. Presidents Clinton and Bush each appointed him a Trustee of the John F. Kennedy Center for the Performing Arts. He is the former Chairman and President of the National Archives Foundation, and a former board member of the Public Broadcasting Service (PBS). He is a proud graduate of The Ohio State University and the recipient of its Alumni Medal. He received an Honorary Doctorate of Humane Letters from Rochester Institute of Technology. Mr. Wheeler resides in Washington, D.C.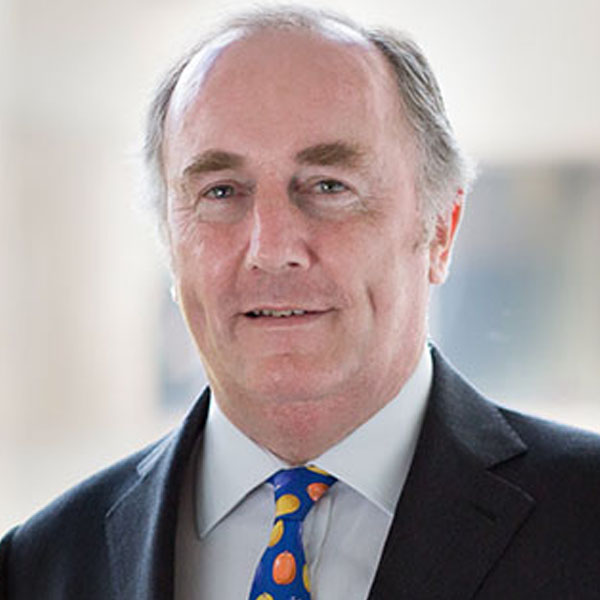 Matthew Kirk
International Affairs Advisor, Squire Patton Boggs​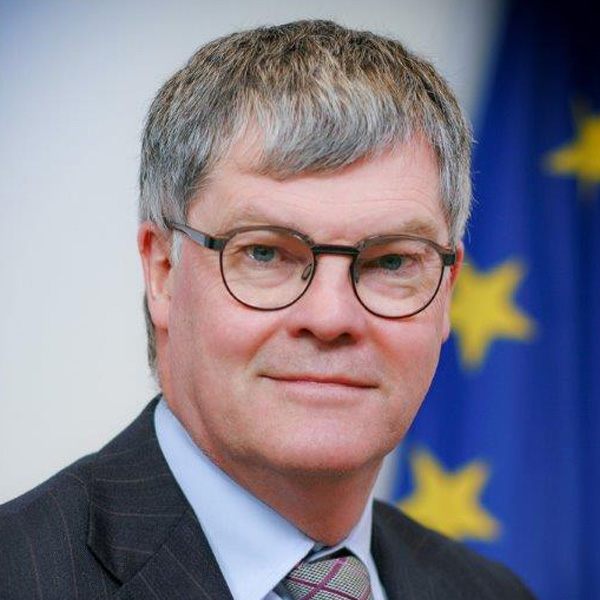 Pearse O'Donohue
Director, Future Networks, DG CONNECT​, European Commission​
Pearse O'Donohue is Director for the Future Networks Directorate ofDG CONNECT, European Commission, dealing with policy development and research as regards 5G networks, IoT, cloud and data flows, service platforms and next generation Internet.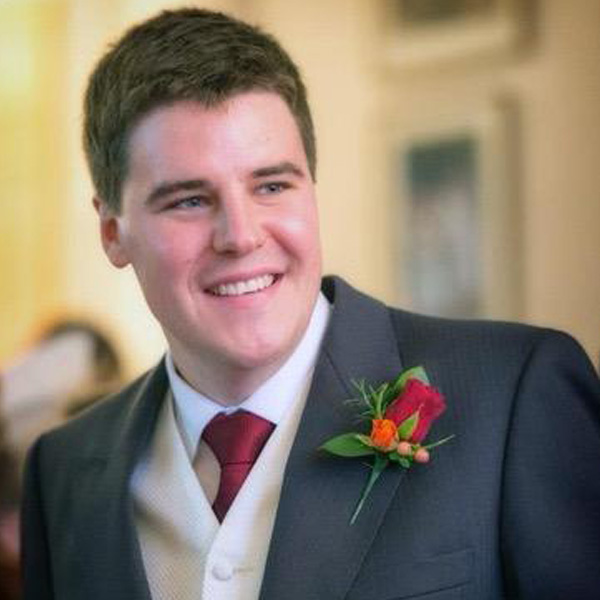 Scott Bailey
Deputy Director, Diversification Strategy Unit​, UK DCMS
Scott Bailey is Deputy Director, Telecom Diversification at the Department for Digital, Culture, Media and Sport (DCMS). Previously, Scott was the Head of Mobile Infrastructure and 5G Policy in DCMS. He is also currently the Programme lead for the Government's new 5G Testbeds and Trials Programme. Before joining DCMS, Scott worked for three and half years in the Cabinet Office, as well as in the Department for Communities and Local Government, and the Department for Energy and Climate Change. 
Jaisha Wray
Associate Administrator, Office of International Affairs National Telecommunications and Information Administration
Jaisha Wray, a career member of the Senior Executive Service, is the Associate Administrator for International Affairs at the Department of Commerce's National Telecommunications and Information Administration (NTIA). In this role, she formulates telecommunications and information policies and promotes these policies in international fora.
Previously, she was the Director for International Cyber Policy in the Cybersecurity Directorate of the National Security Council where she was responsible for drafting and implementing the U.S. strategy on 5G technology as well as enhancing international cybersecurity cooperation with a wide range of partners and allies. In addition, she led the development of Space Policy Directive-5: the Nation's first comprehensive cybersecurity policy for space systems. Prior to this role, she was the Acting Deputy Director of the State Department's Office of Emerging Security Challenges where she contributed to the formulation of outer space and cyber stability policies and diplomatic strategies. At the State Department, she also served as a Political Officer at U.S. Embassy London and as a Foreign Affairs Officer in the Office of Missile Defense and Space Policy. She began her government career as a Presidential Management Fellow where she completed rotations in the Space and Cyber Policy Directorate of the Office of the Secretary of Defense and in the National Reconnaissance Office.
Ms. Wray holds a B.A. in Political Science from the University of California at Los Angeles as well as a M.A. in International Relations and a Master of Public Administration from the Maxwell School at Syracuse University. She has completed the International Space University Space Studies Program and the Harvard Kennedy School's Executive Education course on cybersecurity.
Session 3: Reviewing the 2022 Security Landscape
In this session, we reviewed the key security topics contained in the recent GSMA report, explaining their impact on mobile networks and describing how the industry is working to mitigate these risks.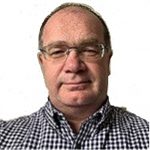 Martin Beauchamp
Senior Industry Security Analyst, GSMA
Martin Beauchamp is the Senior Industry Security Analyst in the GSMA's Cyber Security Department where he works on delivering practical security responses to the evolving threats facing the mobile industry.
Martin has significant global experience in delivering cyber & security outcomes with industry, government and academic perspectives. He has a strong technical background and nurtures trust relationships to understand solutions to complex cyber security problems. Martin has a broad range of current interests including cybersecurity, quantum safe cryptography, supply chain risk, security architecture, red teaming, software security, 5G, artificial intelligence security and security risk management. Martin has written and presented numerous security whitepapers and seminars.
Prior to joining GSMA, Martin worked in UK Government on Telecoms Security & Resilience at the Department for Digital, Culture, Media and Sport and in a variety of global cyber security roles at BT. He holds two degrees and is a Chartered Engineer.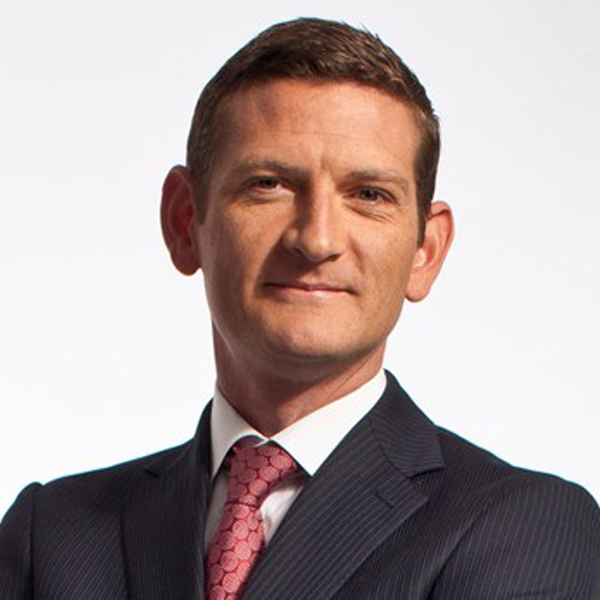 Colm Murphy
Senior Cyber Security Advisor, Huawei
"Colm is a Senior Cyber Security Advisor working for Huawei's Global Cyber Security & Privacy Office. He is based in Huawei's Cyber Security Transparency Center in Brussels.
Colm has worked in cybersecurity industry for more than 20 years. In 2001 he co-founded Espion, which grew to become one of Europe's largest indigenous cybersecurity consultancies. Colm was also the International Director of the British Standards Institution's cybersecurity professional services portfolio, overseeing international projects.
Colm has managed a wide variety of cybersecurity related activities in his career, including large-scale security testing programmes, risk-assessments, incident management, digital forensics projects, compliance, certification and cybersecurity training. Colm provides advice and guidance to help manage Huawei's end-to-end cybersecurity assurance system.
Colm holds a B.A. from Trinity College, Dublin, and a Post Graduate Diploma from Dublin Institute of Technology."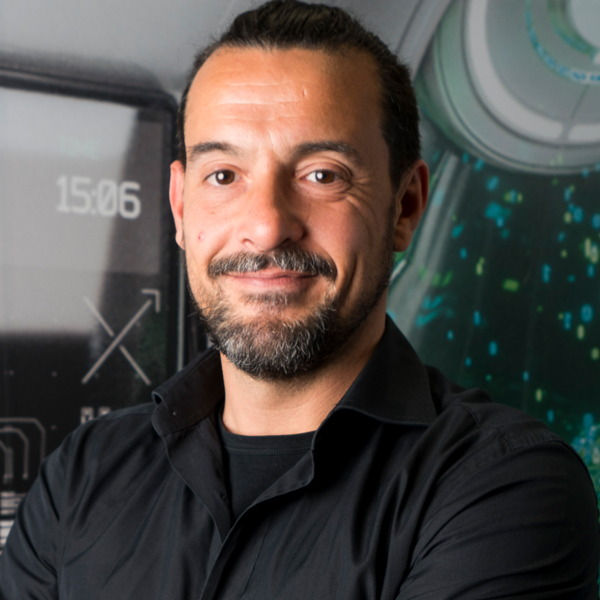 Daniel Creus
Lead Security Researcher, Global Research & Analysis Team, Kaspersky
Daniel Creus has been working in the cybersecurity industry for more than 15 years, acquiring practical knowledge on several information security disciplines (e.g. offensive/defensive/research) and specializing in high profile investigations worldwide.
Prior to joining the Global Research & Analysis Team (GReAT) at Kaspersky, Daniel worked as a lead investigator – performing incident response in Verizon´s RISK Team. He also formed part of the Unit 42 intelligence team at Palo Alto Networks and worked as e-crime analyst at S21sec, where he was mainly involved in threat intelligence and cybercrime research.
Daniel has also co-authored a book Fraude on-line: Abierto 24 horas (Online Fraud: Open 24 hours) about e-fraud, criminal infrastructures and the underground economy."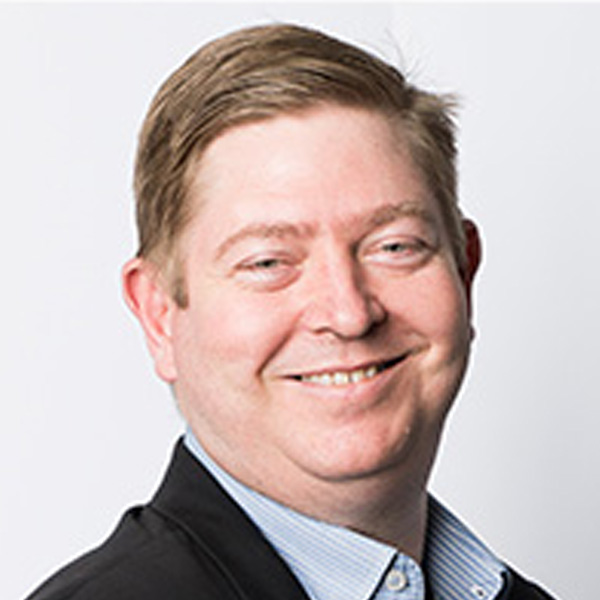 Justin Williams
Head of Group Information Security , MTN Group
Justin Williams has headed up the Group Information Security function for MTN for the last 5.5 years, where he has established the Group Security function and transformed security across the organisation. He was previously an executive director at EY responsible for Cyber Security, having spent 19 years with the firm in various IT and information security roles. Williams also headed up information security at Transnet for three years, where he established the function, defined the strategy and rolled out Transnet's information security programme for the group. Williams is a CA (SA), MBA, CISSP, CRISC and CGEIT. He was also awarded the Thomas H Fitzgerald Award for achieving the highest score in the world for the December 2014 CISA exam.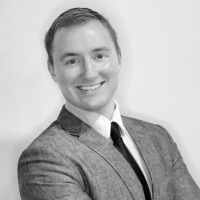 Preston Miller
Senior Vice President and General Manager, Unit 42 by Palo Alto Networks
Preston joined Unit 42 in 2021 after six years at Stroz Friedberg, where he was most recently a Manager leading complex incident response and digital forensic matters for clients across a wide range of industries. While in this position, he helped establish Stroz's mobile device working group and an innovation committee initiative aimed at selecting and funding projects to improve Stroz's digital forensics and incident response practice. Earlier, as a Senior Consultant at Stroz, he served as a technical lead on critical client matters and provided expert testimony on forensic analysis in the cases he worked. His experience with the firm also included leading forensic investigations and acquiring and analyzing evidence from electronic data sources, including computers and mobile devices. As a graduate student, Preston worked with the West Virginia State Police Digital Forensics Unit, where he developed a digital evidence database and assisted analysts by inventorying evidence, preparing evidence for preservation and analysis, and maintaining case logs. He earned his Master of Forensic Science degree with an emphasis in Digital Forensics from Marshall University and his Bachelor of Artsin Biochemistry from Vassar College. He is a GIAC Certified Forensic Analyst (GCFA), Network Forensic Analyst (GNFA), Incident Handler (GCIH), and Forensic Examiner (GCFE), and is certified by GIAC in reverse Engineering Malware (CREM). He is also an EnCase Certified Forensic Examiner (EnCE).
Alex Leadbeater
Technical Security Director, GSMA
Alex is Technical Security Director at GSMA. Alex has spent over 25 years working across the Communications and Cyber Security industry. Alex specialises in bridging the gaps between communications technology evolution and regulatory requirements (Security, Privacy, Public Safety) placed on the Communications Service Providers.
Alex has been involved in standardisation for 20+ years and currently chairs several industry Cyber Security and Regulatory standards groups. Starting his career in satellite communications, following a Master's degree in Electronic Engineering from Warwick University. Prior to joining GSMA in Jan 2023, Alex held a range of technical, design and regulatory governance roles for BT Plc.
You may also like
Download your copy of the latest GSMA report Mobile Telecommunications Security Landscape 2022