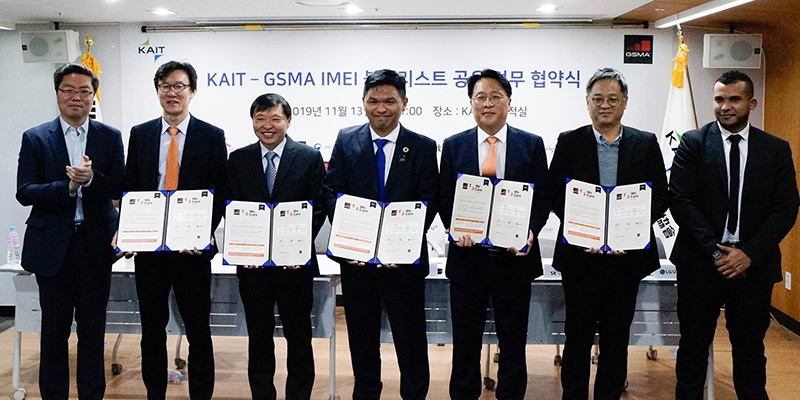 South Korea's mobile operators are acting to protect consumers against lost or stolen mobile devices as part of a major new GSMA initiative in the country. The launch of the GSMA's We Care in South Korea sees local operators SKT, KT and LG Uplus share information on lost and stolen devices with the GSMA Black List, allowing reported lost or stolen phones to be blocked both home and abroad.
The initiative is launched in collaboration with the Korea Association for ICT Promotion (KAIT) and supported by South Korea's Ministry of Science and ICT. Under the agreement, South Korea's existing Central Equipment Identity Registry (C-EIR), operated by KAIT, will be connected to the GSMA IMEI Database used for reducing international device crime.
The GSMA Black List is updated daily through reports from more than 125 operators from 42 countries around the world, protecting more than one billion people worldwide. The joint signing of the We Care Charter in Seoul marks the first launch of We Care in the Asia Pacific region.