3 steps to qualify for a GSMA eUICC Security Assurance Certificate
GSMA eUICC Security Assurance (eSA) is open to all eUICC manufacturers. And we welcome the participation of all interested parties. Please note, a certificate is issued for eUICC products that successfully complete the GSMA eSA Scheme and processes. In addition, if there are any subsequent product updates, amended GSMA eSA certificates will need to be issued.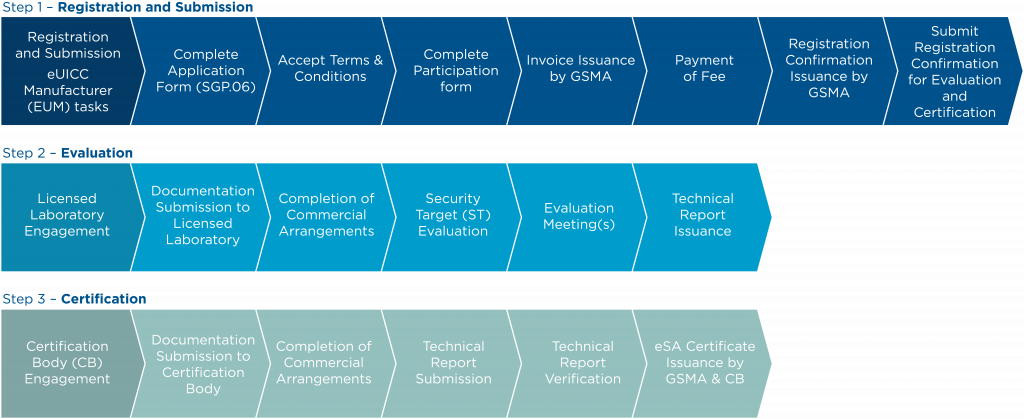 For detailed information on this process please refer to the eSA step-by-step Guide.
We would love to hear from you – If you would like to register for this service or if you have an inquiry regarding this service, simply register your interest on the form below and our team will be in touch.