Let's stop voice fraud. Altogether
Look out for what's next in the new year for our global trial, including a revised programme
We'd like to say thank you to all those who have participated in the first phase of our Fraud Deterrent PoC (Proof of Concept), from across the entire voice community. With your help, we have gained valuable learnings regarding inter-carrier collaboration on fraud cases, for both packet and circuit traffic.
We will now be taking a break for Christmas to digest the findings, before planning a revised programme. Look out for further announcements on this page in the new year and find out how you can contribute.
---
Video
Monday 28 Jun 2021 | Fraud & Security Services |
Carlos Bosch, Head of Technology, North America at the GSMA, and Bernardo Galvão Lucas, CMO of Mobileum, share a new international fraud deterrent solution trail to stop unwarranted nuisance calls.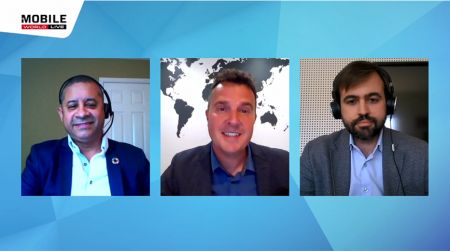 ---