GSMA PathFinder™: Solving provider look-ups to enable mobile money interoperability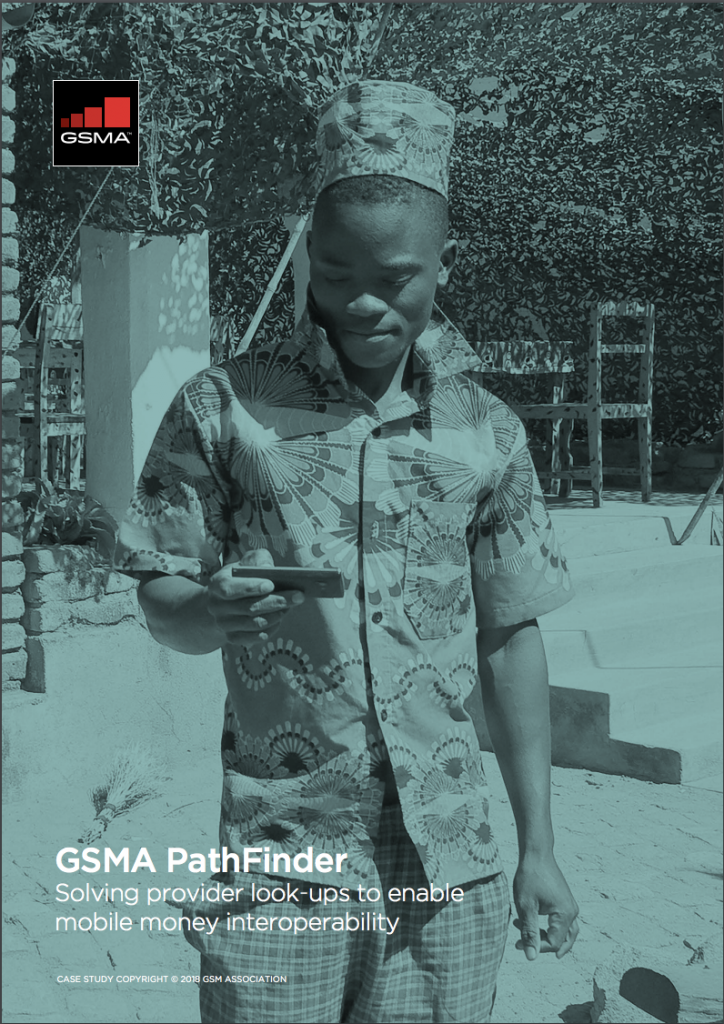 Mobile money services are now widespread – as of the end of 2017, there were 276 deployments in 90 markets globally. As mobile money services mature, there is growing demand for interoperability both with other mobile money services, and the wider financial ecosystem.
In order to transact efficiently between the growing number of mobile money services, banks, microfinance institutions and other payments providers, there is a need to look-up where a payment should be directed. Hence, there is a need for switches (and other interoperability mechanisms) to resolve the route for each transfer and payment between providers: they need some way to determine which mobile money service provider the recipient is using so the funds can be transferred to their account.
Download the report to learn more on GSMA PathFinder's role in mobile money interoperability through a case study by the Bill and Melinda Gates Foundation.