The importance of TAC
Type Allocation Code (TAC) is required for any device that can connect to a mobile wireless network. This includes all types of devices and not just mobile phones or modems. The increase in connected devices worldwide has grown substantially and is forecasted to continue to grow over the years to come. It is imperative and required per 3GPP standards that any device that is connecting to mobile wireless network must have a unique TAC/IMEI. This includes IoT, payment terminals, modules, sensors, vehicles, etc.
What is TAC?
The TAC forms the first 8 digits of the International Mobile Equipment Identity (IMEI) which identifies each individual device on a network.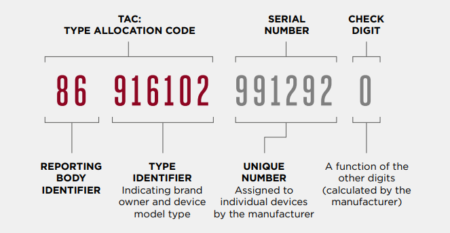 Who should apply for TAC
All devices that connect directly to a cellular network require TAC. This includes IoT devices, modems and wearables. When a modem is installed within in a device, the original modem producer must apply for the TAC. Otherwise, it is the brand owner of the device that should apply for the TAC.


TAC in 3 Quick steps


Who benefits from TAC / IMEI
TAC / IMEI enables IoT and other devices to connect to mobile networks, and is also required for compliance with international trade regulation. The IMEI number provides essential device information to all in the mobile ecosystem including network operators, governments and regulators, customs and excise, law enforcement as well as IoT and other service providers.
By properly allocating TAC, you can help to ensure connectivity of your devices/solutions and reduce delay.
Support
There are training materials available on the IMEI Database, covering each step in the TAC application process. The GSMA IMEI Helpdesk is available for additional support.
If you have any specific questions regarding TAC allocation for IoT devices, please do not hesitate to contact us via the button below.