MWC23 Barcelona – Smart Mobility Summit Catch Up: Delivery Beyond Speed
At the MWC23 Barcelona Smart Mobility Summit, inspirational speakers talked about how connected technologies will affect the future of the logistics industry. From the latest B2B2C-led solutions to advanced satellites, next-generation networks, and drone delivery, watch the whole session to get real-world insights and new ideas for your business that will give it a competitive edge.
Moderator:
Mark Thirman
Global Connected Edge Strategy, IBM Consulting
Mark joined IBM in 2021 looking at global IoT, 5G, Edge, and AI technologies and business strategy. He has over 30 years of experience in executive roles at a broad range of telephony, infrastructure, and networking companies. Prior engagements include: global IoT strategy for a global leader in insights and data analytics and Amazon Web Services (IoT), Cloud Technology Partners, TELUS, Freewave, and others. Previously he served at Vodafone as VP of IoT Americas. Mark is the Vice Chair of the board of the MIT Enterprise Forum (MITEF) Cambridge, and chairs the annual Connected Things Conference held at the MIT Media Lab. He also chairs the board at VR pioneer ROTU Media & Entertainment.
He is a frequent speaker on the topic of IoT/Connected Things at conferences and events. Mark has been a guest lecturer at MIT, Tufts University, Boston University, and other universities. At Tufts, Mark currently oversees four Master's Candidates researching their thesis (capstone) projects on IoT topics and is leading his 16th Summer Practicum for a team of graduate students researching IoT issues.
He co-hosts the highly-rated "Failure the Podcast" series as well as many podcasts for MITEF Cambridge's annual Connected Things conference. Previously, he co-hosted 29 podcasts called the "Tech Entrepreneur.
Panel Discussion Speakers
Dr Gopi Kurup
CEO, Axiata Enterprise
Gopi leads Axiata Group Enterprise strategy, emerging businesses, technology platforms, and branding to grow regional Enterprise client segments. For 25+ years, Gopi has worked across the IT, telecommunications and insurance industries in driving transformation programs, product portfolio redesign and innovation.
Prior to Axiata, Gopi was with Accenture's Communications, Media & Technology group based in Hong Kong. As a Managing Director for the Technology Consulting practice, he worked on large technology and management transformation programs for regional clients. Prior to joining Accenture, Gopi was the Chief Executive Officer of Telekom Malaysia R&D and Head of B2B Product Management. He also served as a Manulife Malaysia Independent Non-Executive Director for Technology, overseeing areas of fintech, insurtech, digital & analytics strategies & advisory.
Gopi has a Ph.D in Next Generation Networks from Australia's Monash University. He also holds an MSc. in Microwaves & Optoelectronics and a B. Eng in Electrical & Electronics, both from University College London.
Gopi is based in Kuala Lumpur.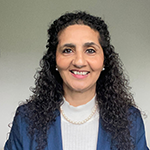 Taherah Kuhl
Vice President Global Business Services – Logistics & Financial Services, Dassault Systemes
Taherah joined DASSAULT SYSTEMES in 2016. She is Vice President Global Business Services Industry, which includes Logistics and Financial Services. DASSAULT SYSTEMES has presence across multimodal forms of transport within the end-to-end supply chain. Taherah works with a team of highly experienced individuals and is responsible globally for driving the strategy on these segments, to understand the industry needs & challenges, define the vision, go to market and value proposition. Together her team work closely with our key customers and internal stakeholders to design the solutions of the future and meet customer needs globally. The Business Services Industry is developing solutions that are disrupting these industries through DASSAULT SYSTEMES world renowned virtual twin capability.
Prior to joining Dassault Systemes, Taherah spent over 25 years in Financial Services taking a consultative approach to her customers on multi factor risk and portfolio optimisation solutions as well as big data/AI technology. Taherah graduated with a BSc (Hons) Degree in Biochemistry and an MBA from Imperial College, London.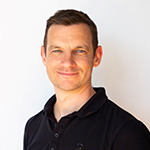 Alan Hicks
CTO, Manna Drone Delivery
Alan Hicks is the CTO of Manna Drone Delivery. Alan leads Manna's technology function and team, and sets the direction and future vision of the platform. Whenever time allows Alan has his sleeves rolled up and is also coding the platform. Alan is an experienced technology leader who specialises in distributed systems and Internet technologies. He has built and led distributed teams of engineers working on cutting edge technology systems. In 2007 he joined CarTrawler, then a small company with just 25 people. He stayed with the business in a technology leadership role until 2019 at which point it had scaled to be the world"s largest online car rental distribution technology platform with more than 500 staff.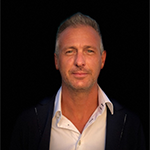 Gianluca Redolfi
CCO, Sateliot
Having more than 15 years' experience on the Telecom and Digital industry as strategic consultant and 9 years on a Mobile Operator as CMO & CCO has been exposed to basically everything on such industry. Working and living on more than 8 countries in Europe, Middle East and North Africa helped building a multicultural and language ability for leadership and execution on all circumstances. Strategic thinker with a very practical ground and execution. Key experiences cover basically all branding, marketing, communication, customer analytics and behaviors as well as all commercial aspects.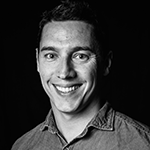 Nicolas Lesconnec
Strategic Partnerships Manager, Soracom
Passionate about new technologies and their impact on business transformations, Nicolas Lesconnec is in charge of Partnerships for Soracom in Europe. Sitting at the crossroads between hardware and cloud, Soracom's managed IoT connectivity services make it easy for customers to connect to their cloud of choice and control their own networks, devices and data at global scale.
After spending the first 10 years of his career in the Internet industry, Nicolas has been working in the IoT space for the last 10 years.
Prior to joining Soracom in 2021 he was the Services & Solutions Director for Lacroix City, an industrial company providing Smart Mobility equipment and services, and before that led the Sigfox Technology Adoption team from 2015 to 2020.