MWC23 Barcelona – Smart Mobility Summit Catch Up: Travel Beyond Cars
Dr Riclef Schmidt-Clausen, Senior Vice President Domain Intelligent Cockpit & Body of CARIAD, introduced the next-generation in-car experience and showed the future of software-defined vehicles, which is changing the automotive industry trend. Watch the session and understand more.
Keynote Speaker: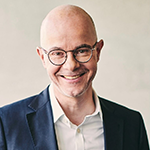 Dr. Riclef Schmidt-Clausen
Senior Vice President Domain Intelligent Cockpit & Body, CARIAD
Dr. Riclef Schmidt-Clausen is Senior Vice President Domain Intelligent Cockpit & Body at CARIAD, the software company of Volkswagen Group. In this role, he is responsible for Function Development in the field of Infotainment & Body, among them Digital Assistant, Navigation, Entertainment, App Store and In-Car Apps, Mobile Key, Personalisation, as well as Mobile Apps. From 2009 to 2021, he was Managing Director of e.solutions GmbH, a joint venture between Elektrobit GmbH (subsidiary of Continental) and Audi Electronics Venture GmbH, which develops infotainment software solutions for the VW Group. Prior to this, Dr. Schmidt-Clausen held various leading positions at AUDI AG and also worked as the Volkswagen Technical Representative in Tokyo for Audi Electric/Electronics, while completing his doctorate degree at the Technical University Darmstadt.
Topic: Open Ecosystem: Enabling the Best Customer Experience
Experts from MNO, network security, connected car technology, and global technology leaders gathered in this panel discussion to give insights into breakthrough smart mobility solutions on the ground that are bringing us safer, smarter cities, and greener transportation.
Moderator: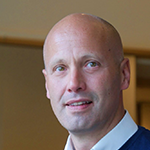 Marcus Fromm
Rail and Transit Europe Lead, Accenture
Marcus Fromm is a managing director at Accenture and is based in Switzerland. His focus areas include mobility, logistics and aviation – including the development of strategic solutions underpinned by supportive technologies that enhance business performance. He has over 20 years' experience and has published a number of articles in business and industry publications. Marcus is also a volunteer as part of the advisory group for advanced trade technologies for the United Nations Economic Commission in Europe. Before joining Accenture, he pursued a career as an aerospace engineer and worked for the NASA Mars Surveyor program in the United States.
Panel Discussion Speakers: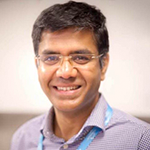 Ramaswamy Iyer
SVP, Connectivity, HARMAN
Ramaswamy (Ram) Iyer is currently SVP of Connectivity at HARMAN. Ram is a proven leader with deep experience in defining emerging 5G Edge, V2X and Connected technologies and distilling them into value-add solutions for the Automotive, Smart Cities and Telecom industries. Ram has been with HARMAN for 6 years, most recently, as VP of Road Side Units where he has been driving HARMAN's advance to the forefront of the V2X, MEC and Smart Infrastructure landscape. Prior to joining HARMAN, he held Engineering and Management roles with Motorola and Microsoft. Ram earned an MS in Communications Technology and Policy from the University of Strathclyde – Glasgow and a BE in Computer Science and Engineering from the University of Mumbai.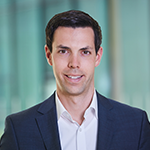 Benjamin Pfeifer
Chief Commercial Officer, ioki
In his role as Chief Commercial Officer at ioki, Benjamin Pfeifer is paving ioki's way from start-up to international new mobility scale-up. End customers and public transport authorities alike benefit from his customer-centric and market-strategic thinking and his many years of experience in the mobility industry. As part of the management team, he sets new impulses for the national and international growth agenda of the DB subsidiary and implements them in an agile and results-oriented manner. Before joining ioki in 2019, Benjamin Pfeifer held leading positions in sales and business development at Lufthansa subsidiaries Miles & More and Lufthansa Cargo.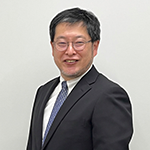 Yoshinori Kitatsuji
General Manager of Social Implementation Office, KDDI
Yoshinori Kitatsuji implemented and operated the academic high-performance network in Asia-Pacific: APAN. He has been a delegate of 3GPP for SA (Service and System Aspect) WGs, as a KDDI representative and developed Aerial Basestations with helicopters/drones in Japan. He currently develops businesses and prime technologies for smart mobilities and cities.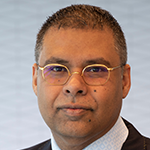 Dharminder Debisarun
Cybersecurity Strategist, Palo Alto Networks
Dharminder, has extensive expertise in (Industrial) IoT, manufacturing and energy security – including utilities, Oil & Gas, automotive, smart city, airlines and airports. He is a member of ENISA's (The European Union Agency for Network and Information Security) expert group for Industry 4.0/IoT and member of the World Economic Forum Oil and Gas initiative. As the subject matter expert, he has technical expertise and direct exposure to these topics, as a leader in Palo Alto Networks. He is based in Amsterdam and works closely with customers and partners globally for understanding their pain points and needs. With over 20 years of IT/OT experience he is bridging the gap between IT/OT and the business needs. Dharminder also speaks extensively on ICS/SCADA security across Europe and beyond.
Previous joining Palo Alto Networks Dharminder was leading IT-Operations and implemented four software-defined data centers, which provided him first-hand experience with the fact that security automation is moving beyond prevention and detection technologies: cyberattacks are inevitable we must learn how to recognize the often-subtle signs of an attack as well as respond effectively and swiftly to limit the damage that security breaches could do to the businesses.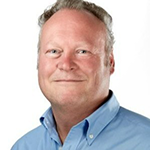 Peter Watson
Director Architecture & Solution Enablement, TONOMUS
Peter is the Director Architecture & Solution Enablement at TONOMUS, NEOM's first subsidiary company. He is responsible for designing and delivering communication infrastructure for NEOM. This infrastructure enables the current build of the region and supports NEOM as a cognitive city of the future.
Peter's expertise is within strategy development and execution. Prior to relocating to the GCC, he held various positions in Asia Pacific, delivering multi-project, complex infrastructure solutions. Peter has worked for some of the world's most established technology and communications companies, including Cisco, Microsoft, IBM and NBN.