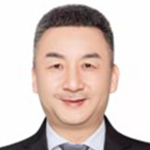 Yu Su
Deputy Dean of China Mobile Chengdu Institute of Research and Development, China Mobile
Yu Su, graduated from Northwestern Polytechnical University China, Obtained PhD of Information and Communication Engineering, Currently the deputy dean of China Mobile (Chengdu) Institute of Research and Development, a fellow of the China Institute of Communications, a senior member of IEEE, Has published more than ten SCI and EI papers as the first author.
As the chief designer of the R&D project of China Mobile's 5G-powered drone products, leading the development of China's first Cloud-Network-Terminal product system based on 5G-powered drones. Including: Developed China's first drone onboard 5G communication terminal "Hubble One", China's first 5G-based drone cloud management and operation platform "China Mobile Link Cloud" and 5G network that covers the drone flight zone. The above products have been promoted for commercial use by the customers from China and other countries.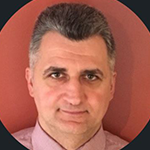 Aleksandar Prekajski
Emerging Technologies Strategist, Telus
M.Sc. in Telecommunications and MBA
25 years of mobile communications experience in networks, systems, terminals and applications.
Cellular, Internet of Everything and Emerging Technologies strategist with technology consulting, pre-sales/solution architecting, product/partner management and R&D experience.
Aleksandar is working for TELUS as Emerging Technologies Strategist (B5G/6G, 5GSat, Connected Drones/Mobile Robots and NG IoT) and in the past worked for Hewlett Packard Enterprise, Ericsson, Bell, Amdocs and Telekom Srbija.
Published author in the industry.
He likes coaching basketball, travelling and studying history.
The UAV market lies at a critical juncture. On the one hand we, as mobile network operators, are seeing huge demand for deployment of commercial, cellular-enabled drones, across almost every industry you can think of. On the other hand – and unlike most other areas of the IoT – we face a unique set of challenges that need to be overcome before this market truly takes off.
Research earlier this year from Analysys Mason estimates that the cellular drones market will be worth $8bn in 2030 – with operators tipped for more than $1bn of this in connectivity revenues alone, up considerably from our current takings of $11m each year. In part, these strong projections are a result of how successful the mobile industry has been in demonstrating the unique power of cellular technology to enable sophisticated long-range aerial missions – which can already be seen clearly, but now too with a glimpse of the future potential of sliced, ultra-high bandwidth drone networks. The forecast is also a reflection of how effectively we've collaborated with the broad variety of organisations that populate the global UAV ecosystem such as ODMs, regulators and software providers. This sterling work has accelerated market development, culminating in a raft of deployments across regions, some of which have been truly life-saving: inspection of critical infrastructure, detection of polluted waters and remote search and rescue operations are just a few achievements of which the industry can be justly proud.
So how can we do more to encourage widespread deployment of cellular-enabled UAVs, which are now so in-demand? The challenges we face are threefold: technical, organisational and regulatory. Firstly, we must increase mobile coverage. Many in-demand drone applications rely on the transmission of large amounts of data at low latency, which depends on the availability of 4G and 5G networks – the latter of which is so crucial to enabling data-intensive, emerging applications that require advanced network slicing. The second challenge is making sure the wider UAV industry works together to identify more favourable business models, share experiences to accelerate deployment, and help each other tackle common strategic and societal issues. The final hurdle is one of regulation – in particular how we work with the aviation industry and governments to establish regulatory frameworks at local, national and eventually international levels, to support the development of drones while addressing safety concerns.
As Chairs of the GSMA Drone Interest Group (DIG), these are the challenges we are motivated and ideally placed to address. As a renowned and trusted industry body composed of a broad coalition of companies we, as a collective, have the expertise to develop frameworks on a broad portfolio of issues ranging from enterprise standards, commercialisation guidelines and technical best practice. This expertise carries with it the weight of authority, helping to establish norms across the industry, making it easier for organisations of all types and sizes to communicate with each other. This is particularly important as part of our objective to involve more stakeholders such as software providers, chipset providers and even satellite equipment manufacturers.
Our position as the first-ever Co-Chairs of the GSMA DIG is a reflection of the common challenges we face, which like mobile networks themselves, are global in nature. It is through working together that the industry can accelerate growth, achieve economies of scale and ultimately improve quality of life for all. In this spirit, we invite you to join us in developing a UAV ecosystem which is secure, trusted, and rich with opportunity.
Find out more about how to get involved with the GSMA Drone Interest Group.