The GSMA's Spectrum Experts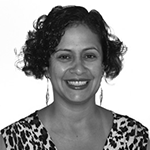 Luciana Camargos
Head of Spectrum (acting) & Senior Director, Future Spectrum
Luciana Camargos is the GSMA's  Senior Director of Future Spectrum. She is responsible for the coordination and application of mobile industry positions on spectrum plans and is the manager of the future spectrum team, which looks after the GSMA's WRC and ITU-R activity. She is also responsible for the GSMA's Future Spectrum Group, the global committee of industry experts focused on future spectrum issues for mobile.
She is a specialist with long experience in mobile telecommunications and spectrum policy. In 2012, Luciana joined GSMA Brazil, after having worked in the UK for consulting firm Access Partnership from 2009.
Prior to this, Luciana worked at Brazilian regulator Anatel, in its Technical Advisory Unit on strategic spectrum planning. Luciana is still an active participant in Brazilian planning processes for spectrum and ITU activity and is active in shaping the future of mobile services at international fora such as the ITU, CITEL, CEPT and other multilateral organisations.
Luciana earned an MBA in telecommunications from the University of Strathclyde, Scotland, and a degree in electrical engineering from the University of Brasilia.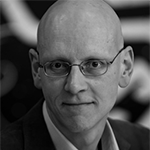 Glyn Carter
Future Spectrum Director
Glyn Carter's expertise spans a range of areas, including technology strategy, spectrum and other regulatory issues, standards, and the specification and procurement of voice and data terminals and services. Glyn's knowledge of mobile telecoms technologies includes LTE, UMTS/HSPA, CDMA/EV-DO, GSM/GPRS and TETRA.
Glyn currently works in the Future Spectrum team at GSMA, preparing for the next ITU World Radio Communication Conference (WRC). In particular, Glyn is developing technical studies into compatibility and sharing between mobile and other services in spectrum bands. Before joining the GSMA in February 2012, Glyn spent over 10 years working for mobile operators in countries including Portugal, Romania and the UK.
As a consultant, Glyn has participated in numerous projects for regulators, operators and users of telecommunications, including replanning the radio spectrum in South Africa and other spectrum management projects for regulators in the UK, Japan, Sweden and Jordan. Glyn also undertook spectrum compatibility studies in CEPT and was editor of ECC Report 42 on spectrum efficiency. Before this, Glyn designed communication terminal products for Racal Electronics. Glyn has a bachelor of science degree in mathematics and a PhD in cryptography from London University.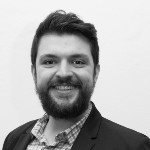 Luiz Felippe Zoghbi
Senior Spectrum Policy Manager
Luiz works as Spectrum Policy Manager at the GSMA, focusing on the global and regional advance of spectrum issues such as licensing, roadmaps, pricing, sharing, synchronisation, coverage and 5G international advocacy. Luiz supports the GSMA campaign to gain access to harmonised spectrum for mobile broadband, working with a team of regional experts for the delivering of spectrum policy and licensing best practice to key markets across the globe.
Luiz joined the GSMA in 2018 as Policy and Future Spectrum Project Manager to lead the delivery of the World Radiocommunication Conference 2019 (WRC-19) campaign and coordinate the Future Spectrum executive group. Previously, Luiz has worked in the mobile industry for almost 10 years, lastly as Spectrum Specialist at TIM Brasil in Regulatory Intelligence, where also had been an intern, analyst, consultant and senior consultant. He has acted as the Strategic Leader for the implementation of 700 MHz LTE and Digital TV Migration in Brazil, and as a board member in two associations: ABR Telecom (wholesale and data integration) and Seja Digital – EAD (700 MHz).
Luiz holds an M.B.A. at the State University of Rio de Janeiro and a Masters (MSc) in International Management at the Universite D'Angers. He has graduated in Business Administration, splitting his studies between the Catholic University of Rio de Janeiro and the Jon M. Huntsman School of Business at Utah State, with an extension diploma in International Management at the University of Victoria.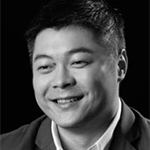 Joe Guan
Head of Policy, Greater China
Joe manages the public policy agenda for the Greater China region. He leads engagements with governments and regulators as well as outreach to institutions and think-tanks. He advocates for members' common interests, provides expert advice on policymaking and thought leadership to the evolution of policies and regulations. Joe is also active in capacity buiding, policy debates, and treaty conferences where China and the mobile industry play an important part in.
Before joining the GSMA, Joe worked for the New Zealand Ministry of Business, Innovation and Employment — in a variety of roles ranging from radio engineering, spectrum licensing, compliance, to project management. He was heavily involved in the development of the New Zealand government's online register of radio frequencies and its online spectrum licensing and compliance systems.
Joe has a bachelor's degree in engineering from the University of Auckland in New Zealand, specialised in radio engineering and digital signal processing. He is also a certified PRINCE2 practitioner with many experiences in project and programme management.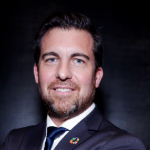 Lucas Gallitto
Head of Region, Latin America
Lucas currently serves as the head of GSMA Latin America, based in Buenos Aires. He is currently focused on mobile industry developments and key regulatory decisions focusing on connecting everyone and everything to a better future, engaging with Governments, operators and players in the mobile ecosystem.
Lucas is responsible for the Regulatory Working Group and Fraud and Security Working Group activities. Lucas also represents the GSMA in international forums such as CITEL and ITU.
Before joining the GSMA, Lucas built a broad experience in project management in multinational companies such as Ericsson and Nokia, with over 10 years' experience in the telecoms industry. Lucas completed a Masters in Business Administration from Universidad Torcuato di Tella (UTDT), and holds a Specialization in Telecommunications Management from Instituto Tecnologico de Buenos Aires (ITBA) with a degree in Telecommunications Engineering. Lucas speaks fluent Spanish and English.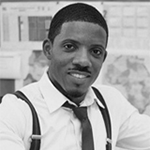 Kamal Tamawa
Director, Public Policy SSA
Kamal is a Policy Manager on the Africa Team. In his role, Kamal is involved in the delivery of GSMA Advocacy programmes in the Sub-Saharan Africa region and the dissemination of messages on a wide variety of policy topics, including Spectrum.
He has worked with the Nigerian Telecoms Regulator and, prior to joining the GSMA, he worked with Etisalat Nigeria where he managed Regulatory Compliance, Spectrum Policy and Technical Regulatory matters. Kamal has also been a member of the Technical Advisory Committee that prepares Nigeria' s participation at International fora on spectrum and other technical matters.
Kamal holds a B.Sc in Computer Engineering from the American University of Cyprus and an M.Sc in Mobile and Personal Communications from King's College London. In his spare time, he indulges in Photography and has been witnessed cheering for Manchester United.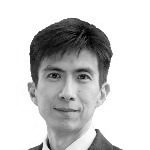 Yishen Chan
Director, Spectrum, APAC (Singapore)
Yi Shen specialises in policy and regulatory issues in the telecommunications, media and technology sector. His experience includes radio spectrum policy and management, digital broadcasting, economic regulation of telecommunications infrastructure, and competition issues in the communications and audio-visual markets.
Most recently, he was a director at Plum Consulting where he specialised in spectrum management issues, such as allocation, valuation and pricing of spectrum for mobile and other uses, cost benefit analyses and impact assessments of policies and regulations relating to mobile and other wireless technologies. Yi Shen has led numerous consultancy projects and advised governments, regulators and industry players around the world, including Australia, Hong Kong, Malaysia, Mexico, New Zealand, Saudi Arabia, Singapore, Taiwan, Thailand and the UK.
His previous experience also includes roles within regulatory authorities in Singapore and the UK. Yi Shen has an MSc in Media and Communication Governance (Distinction) from the London School of Economics, and a BA in Economics and Philosophy from the National University of Singapore.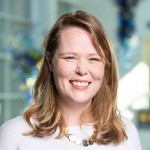 Campbell Massie
Advocacy Manager, North America
Campbell Massie is the Advocacy Manager for GSMA's North America region. Located in Atlanta, she is focused on telecommunications policy and outreach in the United States, Canada and the Caribbean.
Prior to joining the GSMA in 2019, Campbell held roles at AT&T managing corporate communications for the internet of things and prepaid business groups. Prior to AT&T, she worked in public affairs for CTIA in Washington D.C.
Campbell received her MBA with a concentration on Strategy and Innovation from the Georgia Tech Scheller College of Business. She is also a graduate of the University of Missouri with Bachelors' degrees in Journalism and Sociology.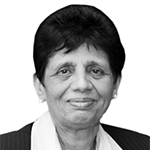 Veena Rawat, O.C., Ph.D.
Senior Spectrum Advisor
Veena is currently working as a Communications Technologies Consultant, providing advisory services to a number of organizations and corporations nationally and internationally. In 2014 she became an Officer of the Order of Canada for her "contributions to telecommunications engineering and for leadership in establishing the global regulatory framework for radio spectrum management"
Between 2011-14, Veena worked as Vice President and Ambassador to ITU for BlackBerry. During 2004-11, she was President of Communications Research Centre, the only Canadian federal government research lab conducting R&D in all communications technologies. Before heading CRC, Veena spent 28 years within the Canadian Government where she held executive positions in managing radio frequency spectrum.
Veena' s many "firsts" in her career and her long list of national and international awards include being the first female (and first Canadian as well) ever to chair ITU's WRC (World Radio Conference) in 2003 for which she was awarded ITU' s gold medal by the Secretary General.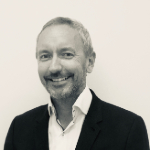 Ross Bateson
Special Advisor
Ross is a long-term special adviser to the GSMA on government affairs across a number of issues affecting mobile broadband growth. He fulfils this role through his consultancy business RB Communications. Prior to this Ross worked at Access Partnership where he served as a director charged with government affairs and as a financial analyst for the mobile and satellite industries at TelecomFinance.