The GSMA's Spectrum Experts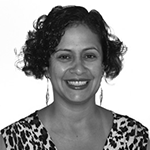 Luciana Camargos
Head of Spectrum
Luciana Camargos is the GSMA's Head of Spectrum. She directs the GSMA's range of advocacy issues on public policy relating to spectrum with national governments and multilateral organisations.
Luciana's career began with Brazilian regulator Anatel where she worked as part of the board advisory team. She joined the GSMA in 2012, where she has continued to be active in shaping the future of mobile services at international fora such as the ITU, CITEL and other multilateral organisations.
She has chaired regulatory groups charged with developing communications regulation at the ITU and in regional organisations. She is an active supporter of the role of women in technology and is a former chair of the ITU's Network of Women.
Luciana earned an MBA in telecommunications from the University of Strathclyde, Scotland, and a degree in electrical engineering from the University of Brasilia.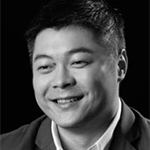 Joe Guan
Head of Policy, Greater China
Joe manages the public policy agenda for the Greater China region. He leads engagements with governments and regulators as well as outreach to institutions and think-tanks. He advocates for members' common interests, provides expert advice on policymaking and thought leadership to the evolution of policies and regulations. Joe is also active in capacity buiding, policy debates, and treaty conferences where China and the mobile industry play an important part in.
Before joining the GSMA, Joe worked for the New Zealand Ministry of Business, Innovation and Employment — in a variety of roles ranging from radio engineering, spectrum licensing, compliance, to project management. He was heavily involved in the development of the New Zealand government's online register of radio frequencies and its online spectrum licensing and compliance systems.
Joe has a bachelor's degree in engineering from the University of Auckland in New Zealand, specialised in radio engineering and digital signal processing. He is also a certified PRINCE2 practitioner with many experiences in project and programme management.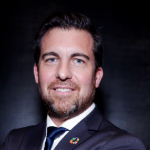 Lucas Gallitto
Head of Region, Latin America
Lucas currently serves as the head of GSMA Latin America, based in Buenos Aires. He is currently focused on mobile industry developments and key regulatory decisions focusing on connecting everyone and everything to a better future, engaging with Governments, operators and players in the mobile ecosystem.
Lucas is responsible for the Regulatory Working Group and Fraud and Security Working Group activities. Lucas also represents the GSMA in international forums such as CITEL and ITU.
Before joining the GSMA, Lucas built a broad experience in project management in multinational companies such as Ericsson and Nokia, with over 10 years' experience in the telecoms industry. Lucas completed a Masters in Business Administration from Universidad Torcuato di Tella (UTDT), and holds a Specialization in Telecommunications Management from Instituto Tecnologico de Buenos Aires (ITBA) with a degree in Telecommunications Engineering. Lucas speaks fluent Spanish and English.

Jawad Jalal Abbassi
Head of MENA, GSMA
Jawad leads the GSMA MENA team that is responsible for GSMA work & activities in the MENA region, which spans 25 countries. He oversees the MENA advocacy activities and GSMA programs such as future networks and technology programs. Jawad's team engages with GSMA members, including mobile operators, in the deployment strategies of mobile services such as 5G networks, the internet of things, digital identity and AI.
Jawad's team also works with a team of mobile experts from the GSMA including its HQ in London and other locations around the world. The work includes collaborating with stakeholders in MENA and advocacy work to ensure sustainable investments in mobile broadband networks. Activities include promoting the mobile industry's positive contributions to regional and national economic development at the highest levels, influencing the region's major opinion leaders.
Jawad's career experience in ICT and media spans 28 years. Before joining the GSMA as head of MENA in Oct 2015, Jawad managed the Arab Advisors Group, which he had founded in 2001; he sold 55% of the company to the Arab Jordan Investment Bank in 2005. Prior to that, Jawad's career experience included working as a senior telecommunications and technology consultant with the Yankee Group in Boston, USA. Between 1998 and 2000, Mr. Abbassi was a senior analyst with the communications research arm of the Economist Intelligence Unit in Boston.
Jawad is also a frequent guest speaker at conferences and seminars related to technology, communications and media in the Arab world.
He has received his BSc in engineering from the American University in Cairo, Egypt in 1993 and received a scholarship for an MSc in information systems from the London School of Economics in 1998. He also completed executive education courses in finance for senior executives from Harvard Business School in July 2010 and comparative tax policy in August 2018 from Harvard Kennedy School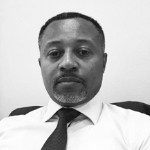 Alain Betu
Policy Manager, Central Africa
Alain is the Policy Manager for Central Africa on the Sub-Saharan Africa Policy team. He joined the GSMA in February 2019 in the Sub Saharan Africa team, based in Kinshasa and responsible for GSMA's advocacy programmes and supporting members in policy and regulatory matters in Central Africa.
Alain brings twelve years of experience in regulatory affairs dedicated to ensuring compliance of telecommunication operators with applicable rules and regulations. During this time, he has focused his engagement with policy makers and regulatory agencies on improving the industry's business environment.
Before joining the GSMA, Alain served as Regulatory Affairs Manager at Vodacom Congo from 2006 to 2019 where he has worked on retail and wholesale tariff regulation and license acquisitions. He contributed to Vodacom's launch of the first 3G and 4G mobile networks in the Democratic Republic of Congo.
Alain holds an Engineering degree in Telecommunications from the Pedagogic and Technical Institute of Kinshasa (ISPT) and a Post Graduate Diploma in Business and Corporate Law from Symbiosis Centre for Distance Learning in Pune, India.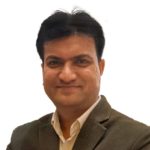 Ashish Garg
Senior Manager, Spectrum & Policy, South Asia (India), GSMA
Ashish is the Senior Manager, Spectrum and Policy, South Asia for the GSMA.
Prior to joining the GSMA, Ashish held various positions in the ICT sector including with Reliance Communications, Etisalat, Samsung Networks and industry associations including infrastructure providers. In these roles he was responsible for delivering projects in spectrum management, digital Infrastructure, broadband penetration, sectoral taxation, M2M/IoT etc.
Ashish specialises in the field of spectrum management and has a wealth of experience in managing and resolving complex issues such as spectrum re-farming, harmonization, auctions including active participation with Government for review of National Frequency Allocation Plans and implementation of WRC decisions at Regional and National levels.
Ashish holds a Bachelor of Engineering degree in Electronics and Communications, from MD University India, and a post graduate Diploma in Business Management from Narsee Monjee University in India.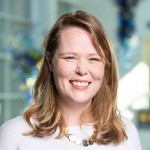 Campbell Massie
Director of Regulatory Policy, North America
Campbell Massie is the Director of Regulatory Policy for GSMA's North America region. Located in Atlanta, she is focused on telecommunications policy and outreach in the United States, Canada and the Caribbean.
Prior to joining the GSMA in 2019, Campbell held roles at AT&T managing corporate communications for the internet of things and prepaid business groups. Prior to AT&T, she worked in public affairs for CTIA in Washington D.C.
Campbell received her MBA with a concentration on Strategy and Innovation from the Georgia Tech Scheller College of Business. She is also a graduate of the University of Missouri with Bachelors' degrees in Journalism and Sociology.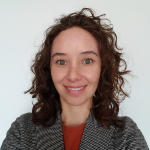 Carol Sosa Leguizamón
Spectrum Policy Director
As Spectrum Policy Director, Carol works with GSMA programmes, members, and internal groups to develop global industry positions on spectrum policy, allocation, licensing, and on the impact of emerging technologies.
Prior to joining the GSMA, Carol served as Technical Advisor for International Affairs at the National Spectrum Agency of Colombia (ANE) and held the vice-chair of the Preparatory Working Group for the World Radiocommunications Conference (WRC) and chair of the Spectrum Management group at CITEL. Also, she worked with the mobile industry as Wireless Product Manager and was a university lecturer.
Carol is specialized in Negotiation from Universidad de los Andes in Colombia, holds a Master in Navigation and Related Applications from the Politecnico di Torino in Italy. She has a Bachelor of Engineering in Telecommunications from the Universidad Santo Tomás of Bogotá with an exchange program at the Universitat Politècnica de València, Spain, as well.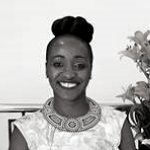 Caroline Mbugua HSC
Policy Director, Sub-Saharan Africa
Caroline Mbugua is the Senior Policy Manager SSA, she leads policy activities in the East Africa region. Caroline drives GSMAs advocacy programs and supports members though engagements with Regulators, Policy makers and other stakeholder in the ecosystem in order to shape the Policy and Regulatory landscape in the region to achieve connectivity for everything and everyone for a better future.
She has over 13years experience in the Telecommunication industry, before joining the GSMA, Caroline worked at Safaricom PLC as the Policy and Stakeholder engagement lead. She implemented various policy programs with a variety of national and regional stakeholders.
She engaged with industry regulatory bodies and government on topical issues that affect the telecommunication sector such as; spectrum, infrastructure, interconnect, competition, taxation, privacy, etc. She contributed to the shaping of the policy environment in Kenya and East Africa at large by representing Safaricom at the East Africa Communication Organization (EACO) and Africa Telecommunication Union (ATU).
Caroline holds an MBA from the Jomo Kenyatta University of Agriculture and Technology and is an alumni of Strathmore Business School, Policy Executive Program.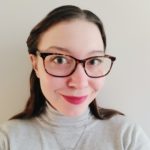 Emma O'Toole
Senior Manager Spectrum, Europe
As Senior Manager for Spectrum, Emma leads on GSMA Europe's efforts to represent the mobile industry on European spectrum policy, helping to develop and deliver an advocacy agenda that ensures mobile operators have timely and affordable access to appropriate spectrum.
An Economist by training, Emma has experience in academic research as well as a corporate and regulated company environment and is specialised in telecommunications regulation, market and policy analysis.
Emma has extensive experience working on a broad range of telecoms regulatory and public policy issues having previously worked as the in-house Regulatory Economist and EU-level representative for the former Irish incumbent, Eir.
Prior to joining GSMA in 2021, Emma also worked as a Senior Analyst with Cullen International, monitoring and reporting on EU and national telecoms and spectrum policy developments.
Emma holds a MSc in Economics and Policy in addition to a Bachelor of Commerce (International) from the National University of Ireland Galway.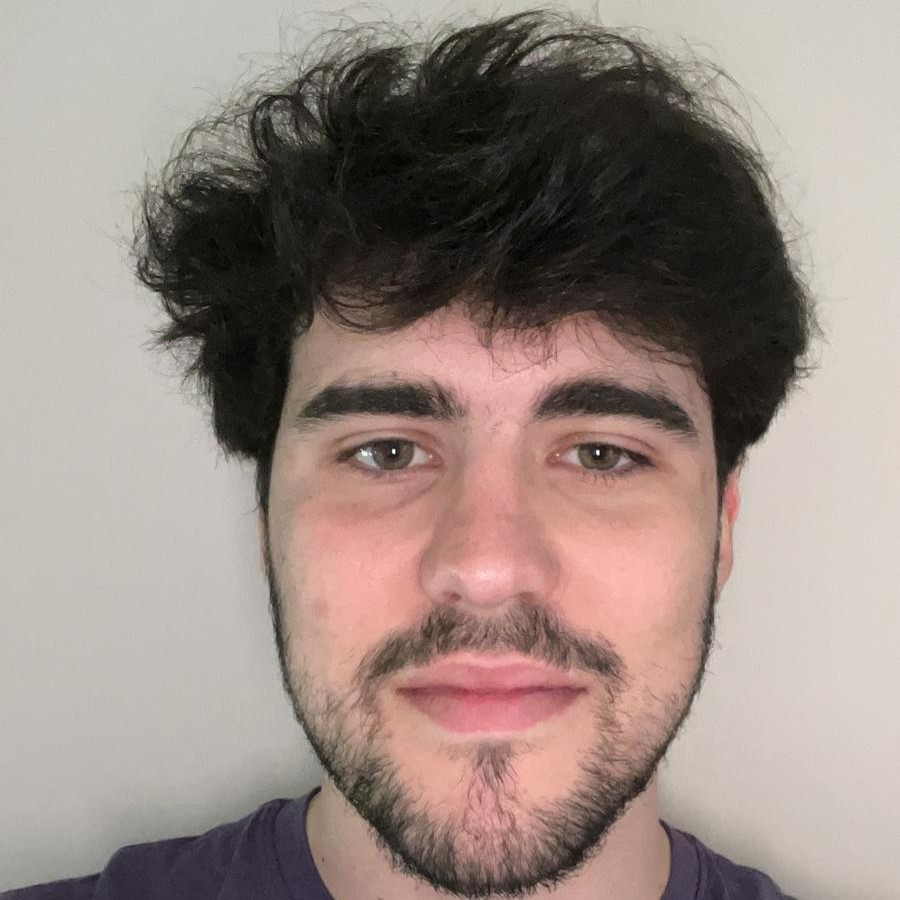 Ferran Font
Spectrum Policy Analyst, GSMA
Ferran is currently working as a spectrum policy analyst at GSMA. Based in Brussels, he is focused on preparing for the ITU World Radio Communication Conference (WRC-23).
Ferran successfully earned a Master's degree in Advanced Telecommunication Technologies and a Bachelor's degree in Telecommunications Engineering from the Polytechnic University of Catalonia. During his degree, he carried out a three-month stage at the ITU Radiocommunication Bureau, working closely with the ITU-R Working Party 5D. He also completed part of his studies as an exchange student at the University of Linköping, Sweden.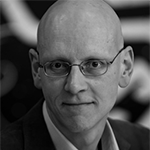 Glyn Carter
Future Spectrum Director
Glyn Carter's expertise spans a range of areas, including technology strategy, spectrum and other regulatory issues, standards, and the specification and procurement of voice and data terminals and services. Glyn's knowledge of mobile telecoms technologies includes LTE, UMTS/HSPA, CDMA/EV-DO, GSM/GPRS and TETRA.
Glyn currently works in the Future Spectrum team at GSMA, preparing for the next ITU World Radio Communication Conference (WRC). In particular, Glyn is developing technical studies into compatibility and sharing between mobile and other services in spectrum bands. Before joining the GSMA in February 2012, Glyn spent over 10 years working for mobile operators in countries including Portugal, Romania and the UK.
As a consultant, Glyn has participated in numerous projects for regulators, operators and users of telecommunications, including replanning the radio spectrum in South Africa and other spectrum management projects for regulators in the UK, Japan, Sweden and Jordan. Glyn also undertook spectrum compatibility studies in CEPT and was editor of ECC Report 42 on spectrum efficiency. Before this, Glyn designed communication terminal products for Racal Electronics. Glyn has a bachelor of science degree in mathematics and a PhD in cryptography from London University.
Ivan Ivanov
Senior Marketing Manager, Public Policy and Spectrum
Ivan is Senior Marketing Manager for GSMA's public policy and spectrum teams. He works with the global team and stakeholders across the mobile industry in developing thought leadership that showcases the power of connectivity and its role in the digital economy.
Before GSMA, Ivan headed the marketing of ICT consultancy Access Partnership, where he built their marketing function from scratch. Prior to Access Partnership, Ivan led the marketing of Coresight Research, where he curated and managed the marketing and communications strategy of the company. His passion for the TMT sector started at Omdia (formerly Ovum), where he executed their global marketing campaigns.
Ivan is an executive MBA candidate at Bayes Business School (formerly Cass) and holds an MSc in Management with a specialism in Marketing from Bayes Business School and a double degree in International Business and Management from Arnhem Business School and ESCE Paris.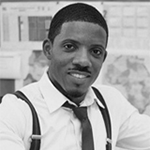 Kamal Tamawa
Director of Public Policy, SSA
Kamal is a Policy Manager on the Africa Team. In his role, Kamal is involved in the delivery of GSMA Advocacy programmes in the Sub-Saharan Africa region and the dissemination of messages on a wide variety of policy topics, including Spectrum.
He has worked with the Nigerian Telecoms Regulator and, prior to joining the GSMA, he worked with Etisalat Nigeria where he managed Regulatory Compliance, Spectrum Policy and Technical Regulatory matters. Kamal has also been a member of the Technical Advisory Committee that prepares Nigeria' s participation at International fora on spectrum and other technical matters.
Kamal holds a B.Sc in Computer Engineering from the American University of Cyprus and an M.Sc in Mobile and Personal Communications from King's College London. In his spare time, he indulges in Photography and has been witnessed cheering for Manchester United.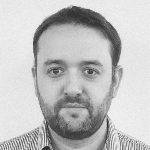 Lee Blyth
Spectrum Policy Manager
Lee works as a Spectrum Policy Manager at the GSMA, focusing on the global and regional advance of spectrum issues such as licensing, roadmaps, pricing, sharing, synchronisation, coverage and 5G advocacy. In addition, Lee supports a team of regional experts to deliver spectrum policy and licensing best practice to key markets across the globe.
Lee joined the team in 2022 and has previously worked at the UK Telecoms regulator Ofcom working in a variety of different roles including finance, the International Team and the Spectrum team in the policy and project management capacity.
Lee has a bachelor's degree in Politics from the University for the West of England which specialises in international relations. He also is a certified PRINCE2 practitioner with experience of working on multiple projects.
Luiz Felippe Zoghbi
Spectrum Engagement Director
Luiz works as Spectrum Policy Director at the GSMA towards the global and regional advance of spectrum issues such as licensing, roadmaps, pricing, sharing, synchronisation, coverage and 5G international advocacy. Luiz leads the GSMA campaign to gain access to harmonised spectrum for mobile broadband, working with a team of regional experts for the delivering of spectrum policy and licensing best practice to key markets across the globe.
Luiz joined the GSMA in 2018 as Policy and Future Spectrum Project Manager to lead the delivery of the World Radiocommunication Conference 2019 (WRC-19) campaign and coordinate the Future Spectrum executive group. Previously, Luiz has worked in the mobile industry for almost 10 years, lastly as Spectrum Specialist at TIM Brasil in Regulatory Intelligence, where also had been an intern, analyst, consultant and senior consultant. He has acted as the Strategic Leader for the implementation of 700 MHz LTE and Digital TV Migration in Brazil, and as a board member in two associations: ABR Telecom (wholesale and data integration) and Seja Digital – EAD (700 MHz).
Luiz holds an M.B.A. at the State University of Rio de Janeiro and a Masters (MSc) in International Management at the Universite D'Angers, France. He has graduated in Business Administration, splitting his studies between the Catholic University of Rio de Janeiro (PUC-Rio) and the Jon M. Huntsman School of Business at Utah State, with an extension diploma in International Management at the University of Victoria, Canada.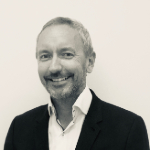 Ross Bateson
Special Advisor
Ross is a long-term special adviser to the GSMA on government affairs across a number of issues affecting mobile broadband growth. He fulfils this role through his consultancy business RB Communications. Prior to this Ross worked at Access Partnership where he served as a director charged with government affairs and as a financial analyst for the mobile and satellite industries at TelecomFinance.

Seyni Malan Fati
Senior Policy Manager, SSA
Seyni Malan FATI is a Senior Policy Manager with over 14-year rich ICT Regulation experience. He is responsible for GSMA's advocacy programs and supporting members in policy and regulatory matters in West Africa.
Before joining the GSMA, Seyni was the Head of Projects at the Smart Africa Secretariat in Kigali, Rwanda. He was mainly leading the implementation of One Africa Network project and the Free Roaming initiatives between Smart Africa members countries and before that he was the Director of Economics and Telecom Markets at the Regulatory Authority of Telecommunications and Posts (ARTP) of Senegal, from 2015 to end of 2018.
He has led and participated in several projects and studies such as the development of the strategy of the Universal Telecommunication Service of Senegal, the audit of the costs of licensed operators, the implementation of unbundling the local loop, the approval of interconnection catalogs of the powerful designated operators, the implementation of number portability, the operators QoS measurement campaigns and the identification of subscribers in Senegal. In 2017, he was one of the focal points for the West Africa Free Roaming One Area implementation.
Since 2005, He has been actively involved in ITU-RGS3-AFR and is currently Vice-Chairman of ITU-T Study Group 12 about QoS. He is also Chairman of the African regional group of the Study Group 12.
After a year of mathematics Superior in Paris, he went to the Polytechnic School of Montreal to be a Telecom Engineer in 2001 and is passionate about sports, especially football and is also a member of the Lions Club International in the Dakar Baobab club in Senegal.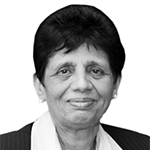 Veena Rawat, O.C., Ph.D.
Senior Spectrum Advisor
Veena is currently working as a Communications Technologies Consultant, providing advisory services to a number of organizations and corporations nationally and internationally. In 2014 she became an Officer of the Order of Canada for her "contributions to telecommunications engineering and for leadership in establishing the global regulatory framework for radio spectrum management"
Between 2011-14, Veena worked as Vice President and Ambassador to ITU for BlackBerry. During 2004-11, she was President of Communications Research Centre, the only Canadian federal government research lab conducting R&D in all communications technologies. Before heading CRC, Veena spent 28 years within the Canadian Government where she held executive positions in managing radio frequency spectrum.
Veena' s many "firsts" in her career and her long list of national and international awards include being the first female (and first Canadian as well) ever to chair ITU's WRC (World Radio Conference) in 2003 for which she was awarded ITU' s gold medal by the Secretary General.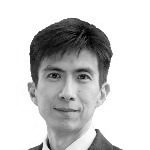 Yishen Chan
Director, Spectrum, APAC (Singapore)
Yi Shen specialises in policy and regulatory issues in the telecommunications, media and technology sector. His experience includes radio spectrum policy and management, digital broadcasting, economic regulation of telecommunications infrastructure, and competition issues in the communications and audio-visual markets.
Most recently, he was a director at Plum Consulting where he specialised in spectrum management issues, such as allocation, valuation and pricing of spectrum for mobile and other uses, cost benefit analyses and impact assessments of policies and regulations relating to mobile and other wireless technologies. Yi Shen has led numerous consultancy projects and advised governments, regulators and industry players around the world, including Australia, Hong Kong, Malaysia, Mexico, New Zealand, Saudi Arabia, Singapore, Taiwan, Thailand and the UK.
His previous experience also includes roles within regulatory authorities in Singapore and the UK. Yi Shen has an MSc in Media and Communication Governance (Distinction) from the London School of Economics, and a BA in Economics and Philosophy from the National University of Singapore.