Indonesia, Thailand and Vietnam: Roadmaps for awarding 5G spectrum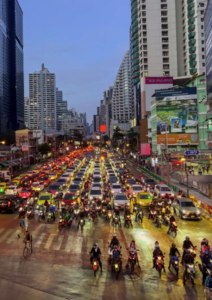 A clear spectrum roadmap for 5G, setting out forward-looking plans for spectrum supply and taking account of emerging spectrum needs, technological evolution and international developments, is essential.
While 5G networks are well-established in advanced Asia Pacific markets such as Australia, Japan and South Korea, the pace of 5G development differs significantly across the APAC region.  Building on our report  Roadmaps for 5G spectrum in the APAC region, the GSMA has taken a closer look at the state of 5G spectrum planning in three major markets in South-east Asia – Indonesia, Thailand and Vietnam – and the key issues and challenges in securing sufficient spectrum resources.
For an overview of the entire licensing process read our Best Practice in Mobile Spectrum Licensing report.