Vision 2030: mmWave Spectrum sets the stage for big benefits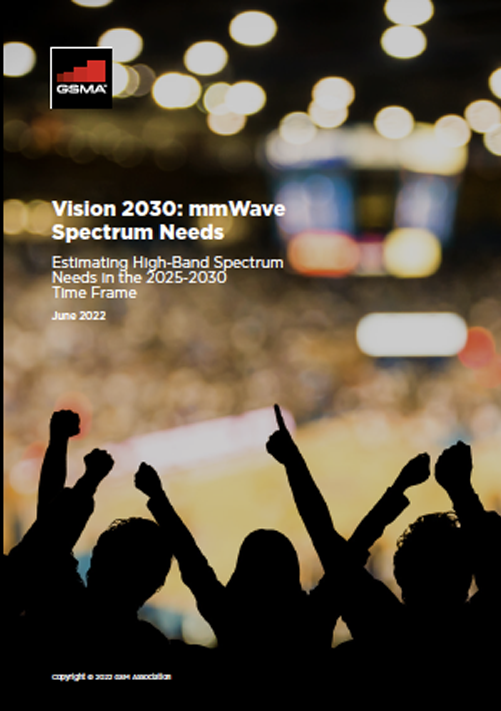 Access to mmWave frequencies will alllow the full potential of 5G to be realised: lightning-fast download speeds, huge capacity and the lowest latencies. mmWave can deliver the highest levels of 5G innovation and provide services to improve the lives of billions.
Spectrum for 5G is needed across low and mid-bands, but high-band, mmWave spectrum will provide its peak performance.
High-band spectrum needs for peak performance
mmWave spectrum is essential for the deployment of high-capacity, low-latency 5G networks. It complements low and mid-band spectrum implementations in dense urban areas and provides fibre-like connectivity through 5G fixed wireless access (FWA) technologies.
By 2030, an average of 5 GHz of mmWave spectrum per market will be needed to satisfy demand for different 5G use cases, including eMBB, FWA and enterprise networks. The findings of this report underline the role mmWave spectrum has in delivering the growth that consumer and business data will demand over the period to 2030.
mmWave 5G use cases
Over a 15-year period from 2020 – 2034 $565 billion in global GDP can come from mmWave 5G services. In collaboration with TMG, the GSMA also looked at the regional impact of mmWave 5G across economies in Sub-Saharan Africa, South and South-East Asia and the Pacific Islands, Latin America and the Caribbean, and the RCC region. The work shows the impact of mmWave 5G in all parts of the world.
Access to mmWave 5G spectrum
mmWave spectrum was widely harmonised at the successful World Radiocommunication Conference in 2019. The mmWave 5G ecosystem is maturing as roll-outs gather pace and mmWave devices proliferate and reach scale. As 5G matures this range will provide peak performance 5G to meet urban connectivity demand and the rising traffic trends of the digital future.
You can find all the GSMA's reports on 5G spectrum here.
To learn more about the future of low band, access the recording and slides of our "5G Spectrum Needs: Vision 2030" launch webinar here.
Vision 2030: mmWave Spectrum Needs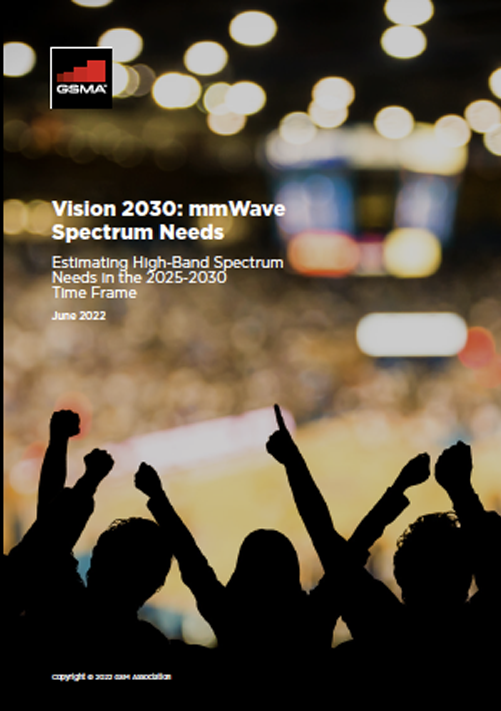 Full Report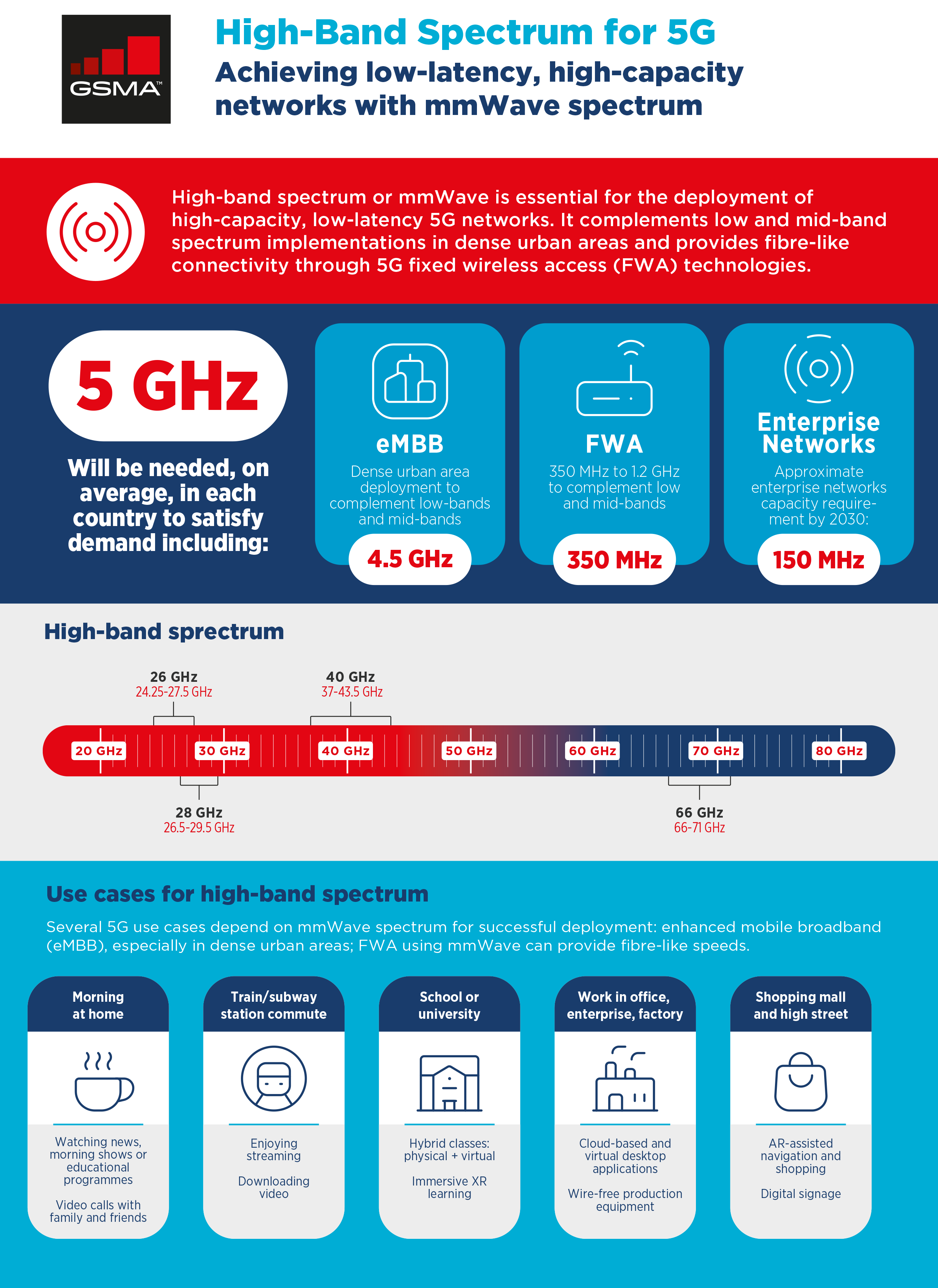 Infographic
Regional Spotlights: Impact of mmWave 5G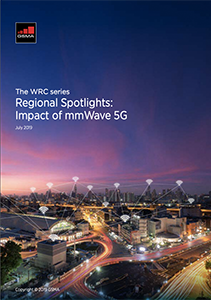 Full Report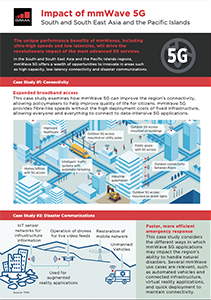 Infographics
Study on Socio-Economic Benefits of mmWave 5G Services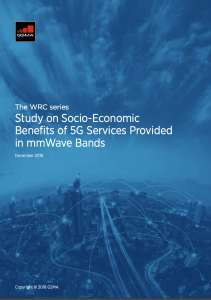 Full Report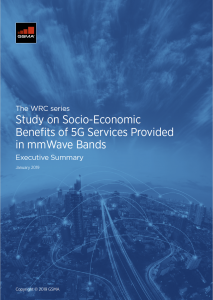 Summary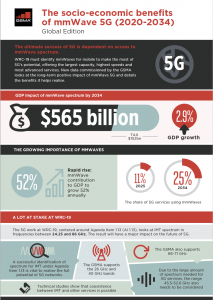 Infographics