Spectrum Pricing and Licensing in Africa – Driving Mobile Broadband
For governments that want to continue to expand coverage and maximise the benefits from connectivity in Africa, spectrum pricing and licensing is critical. Making sure there is more affordable spectrum for capacity and coverage is an important next step.
Mobile broadband has already made a big impact in Sub-Saharan Africa with close to one billion cellular connections. During the pandemic, it has become a vital lifeline in the region with traffic growth surpassing the global average, according to GSMA Intelligence's Mobile Economy 2022 report.
Here are key issues for governments and regulators to grapple with. Again, how these are addressed can either help or hinder the expansion of mobile connectivity:
1. Spectrum roadmaps
A spectrum roadmap is essential to ensure there is enough spectrum to meet surging demand for mobile services in the long- and short-term. They help governments forecast future trends and manage their work. For mobile operators they mean increased certainty to invest based on the government's future allocation, renewal plans and management of radio spectrum.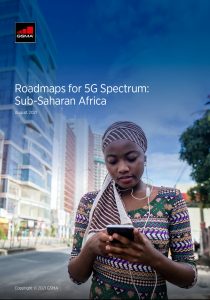 Roadmaps for 5G spectrum: Sub-Saharan Africa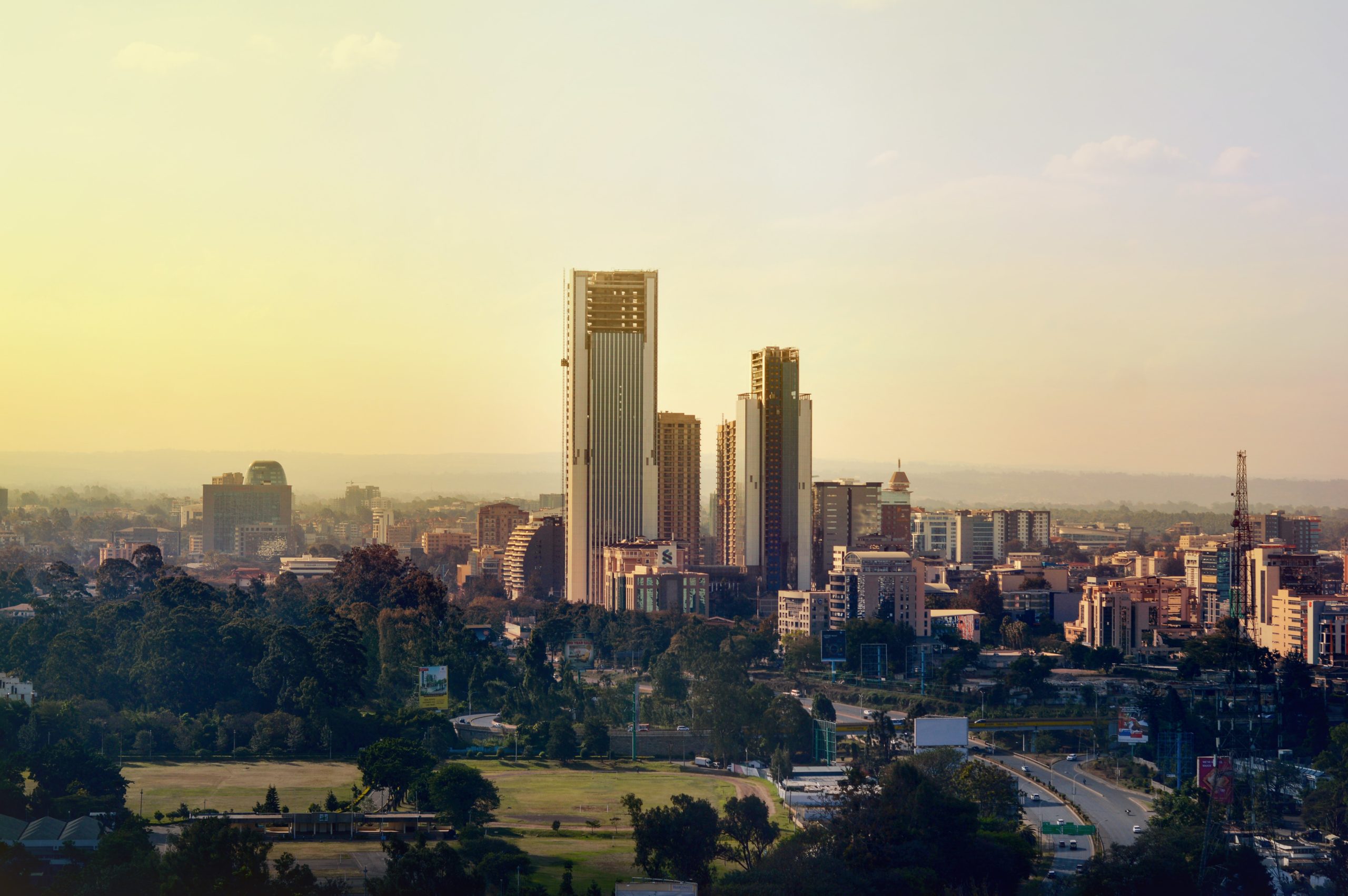 Regional developments
2. Spectrum pricing
High spectrum prices continue to hinder the roll out of mobile services in cities and rural areas. However, for countries that take a different approach there are several benefits. For example, larger amounts of spectrum and lower spectrum prices are strongly linked to higher population coverage. The same is true for better download speeds and increased service adoption.

Effective spectrum pricing in Africa
3. Access to mid-band spectrum
Mid-band spectrum is crucial for the successful rollout of 5G. It provides city-wide capacity for enhanced mobile broadband and FWA applications that will deliver access to services from online education to public administration, enable smart cities and drive digital industry. The GSMA has estimated that on average, a total of 2 GHz of mid-band spectrum will be required per market to support the growth of 5G by 2030. To realise the potential benefits, countries across SSA must fulfil mid-band needs in harmonised ranges including 3.5 GHz and 6 GHz to deliver economies of scale and lower broadband costs.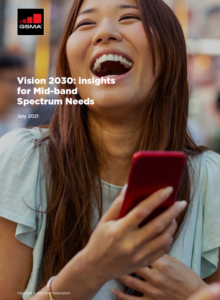 Mid-band spectrum needs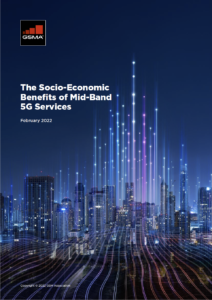 Socio-economic benefits of mid-band
4. Low-band spectrum and Digital Switchover (DSO) in Africa
Low-band spectrum is the cornerstone of digital equality and a driver of broad and affordable connectivity. Spectrum within this range is a by-product of the Digital Switchover (DSO) – the process of moving from analogue to digital terrestrial television transmission. A successful DSO can free up low band spectrum to help more people get connected. Without this range, it can be very expensive – and thus impractical – to provide widespread rural mobile broadband services. Experience shows that all DSO-related challenges are solvable and that users reap big benefit from better mobile services in those bands.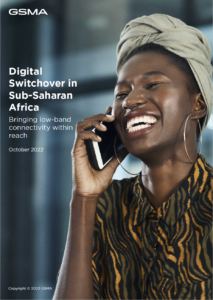 DSO in Africa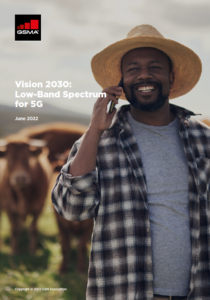 Low-band spectrum vision
5. TV White Space
The advantages of licensed mobile services over the secondary unlicensed approach of TVWS include: a more mature and developed ecosystem, better reliability, higher quality of service and increased coverage (due to higher power limits for licensed devices). Making TVWS available creates an additional challenge to the band clean-up when the rest of the UHF band starts to unleash for mobile services.
So, how can governments and regulators help lead the way? With these reports, the GSMA aims to give regulators and governments the arguments they need to implement policies that help improve mobile capacity and expand connectivity.
The "Effective Spectrum Pricing in Africa" report is unprecedented in scope and depth, tracking spectrum assignments across nearly 50 African countries for the period 2010–2019. A second report presents the GSMA's vision for how much mid-band 5G spectrum mobile operators will require between 2025 and 2030. It provides options for operators to meet this demand. Download them and other useful resources above.