An Introduction to the WRC process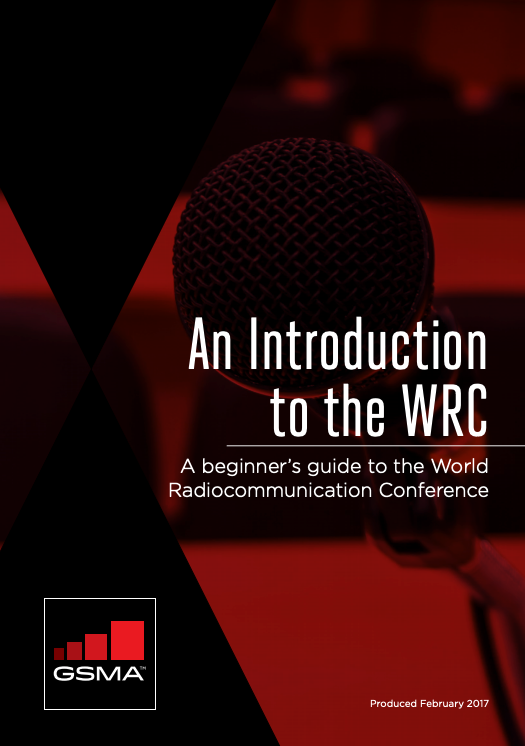 This booklet helps people with no previous knowledge understand the WRC process.
WRCs (World Radiocommunication Conferences)  take place every three or four years. They decide what and how spectrum can be used by all radiocommunication services, including mobile networks.
Favourable decisions regarding access to spectrum for mobile services lay the groundwork for higher speeds and improved coverage. Because the impact is so big, getting the right results is of utmost importance.
For example, WRC-15 decided to make 700 MHz a globally harmonised band. A key step in making mobile broadband available to millions more. The next conference, WRC-19, is vital to realise the ultra-high-speed vision for 5G with low cost devices. In particular, operators need spectrum above 24 GHz.
The WRC process is key ahead of 2019
WRC-19 takes place between October 28 and November 22, 2019. The important preparation work is taking place right now, at meetings all over the world.
While the ITU itself has a long history, the WRC format was born in 1992. Prior to that, periodic World Administrative Radio Conferences (WARCs) handled specific agenda items concerning particular radio services.
However, from 1992 onward, a changed ITU constitution opened the door for regular conferences every three or four years. The change was made to keep up with rapid technological developments. In the process, opening the door for new applications.
The WRC can be intimidating to outsiders. But connecting over 5 billion unique subscribers would not have been possible without it. The process has helped create economies of scale and make mobile services more affordable.
As always, getting is important. That is much better than standing on the sidelines, complaining when there is no coverage or the network isn't fast enough.