Long before consumers are able to use their mobile broadband device, governments and industry must work together to achieve international agreement on a number of issues. Chief among these is the identification of internationally harmonised spectrum bands.
There is a very long lead time — often nearly a decade — between an internationally harmonised band being identified by members of the International Telecommunication Union (ITU) and it being used to connect mobile devices. National decisions must be taken, devices must be developed, spectrum must be licensed to network operators and, finally, networks must be rolled out. In this section, we outline some of the key dates in the development of the Digital Dividend.
Please hover over the year to see the content.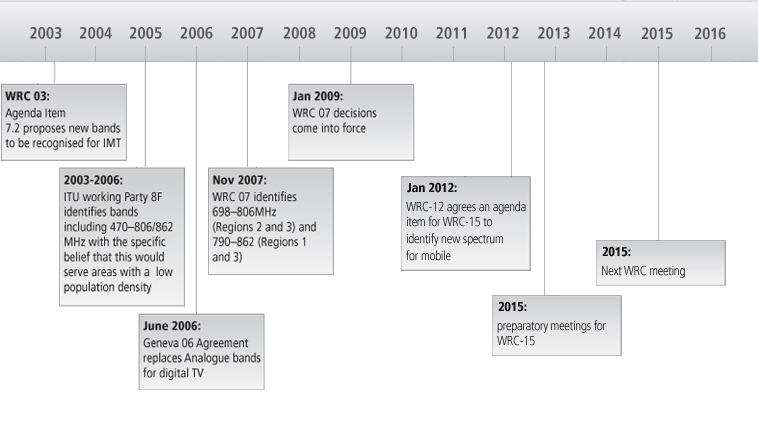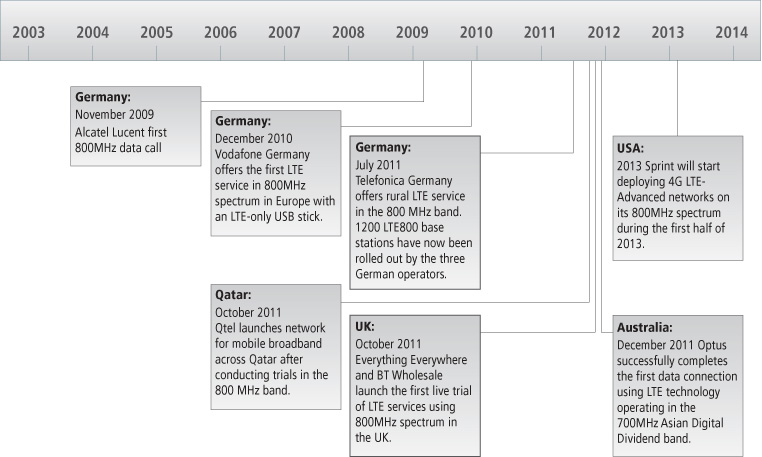 * Please note that a selection of events have been added. This list is not exhaustive.