Multiple Connected Car demonstrations highlight market potential

AT&T Underscore commitment to M2M

More M2M and IoT devices for the Connected home revealed at Innovation City

The GSMA partner showcases at the GSMA Innovation City this year feature the most state-of-the-art products and services in Machine to Machine (M2M) and the Internet of Things (IoT).Most striking about Innovation City this year, and Mobile World Congress in general is the growing number automakers showcasing connected cars. The Innovation City featured four cars on display- one displayed by Vodafone and the other four exhibited by AT&T, who clearly see massive market potential in the Connected car.
According Shane Rooney, Executive Director, Connected Living, GSMA, "Mobile World Congress…reflects the very latest mobile technology and the huge presence of automakers at the show this year demonstrates that this is fast becoming a huge growth area. Indeed, Machina Research predicts that the number of in-car mobile connections will grow from 4.3 million today to 645 million by 2024 at a CAGR of 65%. There were numerous brands including Ford, General Motors, Audi, Maserati, Porsche and Cadillac amongst others all demonstrating new in-car services using cellular connectivity such as entertainment, security and insurance".


The centrepiece of Vodafone's exhibition was the new Porsche Panamera, which it is providing the connectivity for to deliver a host of new capabilities across security, safety and insurance. For example, a driver can synchronise their car with their smart phone to keep themselves remotely updated with the car's security, location, diagnostics, mileage and fuel consumption. This follows in the footsteps of Vodafone's acquisition of automotive technologies company, Cobra in June 2014,  which has given it more focused expertise in automotive sector.


AT&T's Connected cars are part of its broader vision for the 'Connected Life' which outlines  a complete user experience comprised of the Connected car and Digital Life, which is essentially the operator's Connected home solution.
The presence of the Connected Car at the show highlights the significant role that cellular technology plays in connecting in-vehicle services such as infotainment applications, driver behaviour data, fuel consumption and diagnostics. AT&T's Digital Life is a clear demonstration of how it is making significant inroads into the connected home by offering clear benefits to the consumer such as its security and home automation services that are managed through a smartphone app or wearable wrist device. AT&T's commitment to M2M and IoT was underscored by the location and content of its exhibition which was exclusively based on M2M and entirely contained within the Innovation City.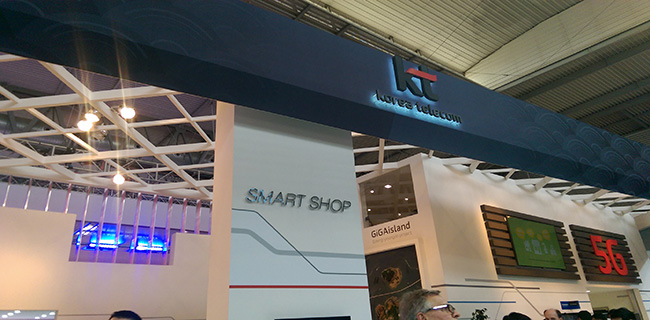 KT are concentrating heavily on how M2M and the IoT can improve everyday household items and activities with a wide range of demonstrations and services. The Korean mobile network operator showcased a virtual domestic environment where you could experience different aspects of how mobile connectivity and M2M services are improving the lives of consumers.. These include: a urine sample health monitoring device, which measures blood levels, protein and blood cell levels, as well as a connected exercise bike which uses sensors attached to a person's leg to send performance data to a smartphone and via an IP Connected TV.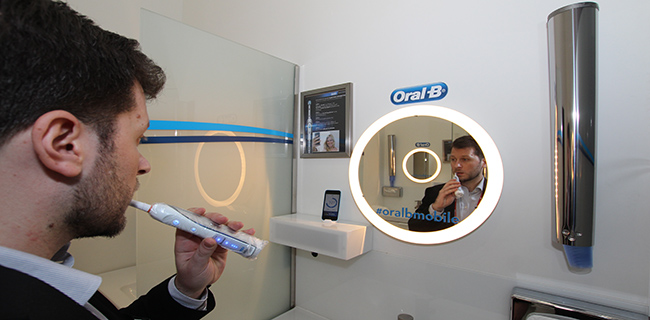 Oral hygiene products company, Oral-B, showcased its connected SmartSeries electric tooth brush at Innovation City in a lifelike dental spa. The toothbrush connects to the Oral-B App, which provides real-time guidance to users brushing their teeth. The App records brushing activity and allows the brusher to share this data with dental professionals. The App also signals when the user should reduce the acceleration rate at which he/she brushes his/her teeth. Oral-B demonstrates that such results are achieved by allowing the user to view news articles or videos, for example, while they are brushing their teeth.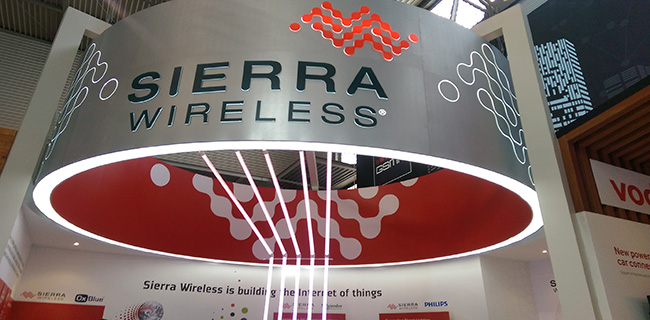 Sierra Wireless highlighted the role that its modules are playing in the M2M/IoT space. The organisation currently works closely with energy management company, Schneider Electric and helps them to connect electric charging terminals. Sierra also highlighted another project which uses embedded wireless modules to provide connectivity for the 'CityTouch LightWave' remote lighting management system project. CityTouch LightWave is a solution that allows city lights, within smart cities, to be connected. As a result, street lighting can be monitored and managed effectively so that lighting can easily adapt to both natural light and weather which in turn leads to a more efficient consumption of energy.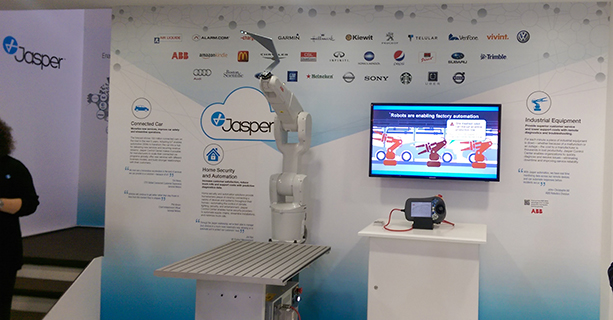 M2M Platform provider, Jasper, demonstrated its industrial equipment aimed at a range of verticals and designed to provide lower support costs and enable remote use. They also featured a connected vending machine which can measure the type and time of purchase for products and automatically feeds data back to the food supplier who can in turn deliver less frequent, and more catered shipments.
There were numerous experiences, demonstrations and showcases exhibited throughout the day in Innovation City which gave a rich sense of how M2M and the IoT offer a completely new user experience, particularly the journey through the mobile network using Oculus Rift. According to Andrew Parker, Marketing Director, Connected Living, GSMA "The huge number of VIPs, high profile delegates, industry figures and media personnel – which included a personal visit from the king of Spain – reflects the growing interest in this space and recognition that the IoT is now more reality than concept. We look forward to continuing our demonstrations in the Innovation City throughout the week and welcome anyone to join us in experiencing the benefits of connected life".