eSIM Summit: eSIM to Power Connected Devices
All new smartphone models launched by Apple since 2018 have eSIM capability, but the iPhone 14 is the first to completely drop a physical SIM slot, albeit only on US models. To coincide with this, US operators are taking steps to raise awareness of eSIM services. For example, T-Mobile US announced that customers with unlocked eSIM-capable phones can now switch from other operators to T-Mobile through the new Easy Switch feature on the T-Mobile app.
 
According to GSMA Intelligence research , the total number of eSIM smartphones, tablets and smartwatches commercially available for purchase reached 127 in June 2022 – a fivefold increase on December 2018. Despite this, consumer awareness of eSIM technology remains low. The GSMA Intelligence Consumers in Focus Survey 2021 shows that less than 30% of consumers (on average across eight major countries analysed) are aware of eSIM – a clear barrier to adoption. The launch of eSIM-only phones and initiatives by operators to enhance the user experience for eSIM activation/onboarding should help boost consumer awareness and adoption.
Platinum Sponsors
Gold Sponsor
Agenda
TIME
Topic
Speaker
eSIM Summit Introduction
09.30
eSIM Summit – Welcome
 Pablo Iacopino, Head of Research and Commercial Content at GSMA Intelligence

,

GSMA
09.30 – 09.40

 Scaling eSIM in 2023 and beyond: new developments, market trends and consumer behaviour

 

Apple's launch of eSIM-only iPhones in the US in September 2022 was a major milestone for the eSIM industry. This presentation will examine the state of the eSIM consumer market and its future outlook. How is the market evolving? What are the new trends? Is the consumer behaviour for eSIM changing?

Pablo Iacopino, Head of Research and Commercial Content at GSMA Intelligence

,

GSMA
Part 1 – Platinum Sponsors 

09.40 – 10.00

eSIM Helping Scale IoT to Reach its Full Potential

The ability of eSIM to support device deployment longevity a future-proofed approach to connectivity, the single-SKU delivery of a broad ecosystem of deployed devices, and a global approach to roaming restrictions are at the heart of this technology advancing in the IoT sector. Validate, Deploy, and Manage eSIM powered devices with KORE as we discuss connectivity for the business of today.




Romil Bahl, KORE President and CEO, KORE

10.00 – 10.15

eSIM: Enabling the Age of Zero-Touch Provisioning – Panel
 

Moderator: Niklas Ekarv, Head of IoT Connectivity & strategic alliances, KORE

Panellist: Daniel Quant, VP of Strategic Development, MultiTech

10.15 – 10.35

Unlock the full potential of eSIM to better scale with minimum impact on the planet

eSIM technology is more than ever a cornerstone in the connectivity landscape, and there's no doubt anymore that it will expand tremendously among end-users. For mobile operators, eSIM comes with many opportunities to deliver best-in-class eSIM activation experience, to significantly reduce costs and to minimize the environmental impact of connectivity services.

Considering the great potential of eSIM, Mikkel Escartin, IDEMIA VP Digital Connectivity Solutions, will walk you through how IDEMIA takes eSIM services to the next level to:

Optimize your eSIM inventory management and processes 
Don't trash your eSIM Profiles, update and recycle them
Scale your eSIM business with a limited impact on the planet

Mikkel Escartin, VP Digital Solutions Business Line

, IDEMIA

10.35 – 10.50

Why public cloud hosting is a must-have to run your eSIM activity

 

Fire side chat – Speaker 1 – Mikkel Escartin, VP Digital Solutions Business Line, IDEMIA

Fire side chat – Speaker 2 – Pramod Nair, Lead Security Architect, Microsoft

Part 2 – Gold Sponsors 

10.50 – 11.10

Expand your vision through unlimited opportunities enabled by the eSIM

Supporting the digital touchless connectivity massive deployments, the eSIM is at its best moment to provide an optimized experience both for consumers and IoT use-cases.  From seamless connectivity access and management to ultra-secure channels from the edge to the cloud,   get inspired by Thales experience of the eSIM power through innovative use-cases already in the field, and vision.

Benjamin Mazet, Product Line Manager of the On-Demand Connectivity vertical, THALES

Alisha Rodrigues, Head of Customer Experience and Product, Visible

11.10  – 11.30 

Democratising Connectivity: how eSIM is fueling an invisible revolution

Kim Juchem, Director of Software and Wholesale, TRUPHONE
11.30
eSIM Summit – Closing Session
 GSMA
Speakers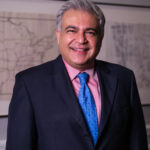 Romil Bahl
KORE President and CEO, KORE
Romil Bahl serves as President and CEO of KORE. He brings nearly 30 years of experience delivering high growth among SaaS and IoT companies. His passion for bringing strategy and innovation together has fuelled a long list of leadership accomplishments in the technology sector.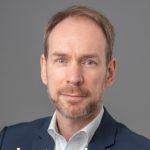 Niklas Ekarv
Head of IoT Connectivity & strategic alliances, KORE
Niklas Ekarv is Head of IoT Connectivity & strategic alliances at KORE. For over 25 years, Niklas has helped companies transform their businesses through connected products and boosted customer satisfaction – through connected products, mobile connectivity, cloud analytics, AI & ML, visualization and marketplaces.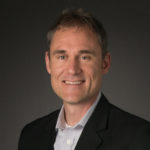 Daniel Quant
VP of Strategic Development, MultiTech
Daniel Quant is Vice President of Strategic Development responsible for developing corporate strategies that establish new revenues and grow market share within emerging market segments. Daniel has more than 25 years of wireless and telecom experience, including twenty leading global product teams.
Mikkel Escartin
VP Digital Solutions Business Line, IDEMIA
As Vice President of Digital Solutions at IDEMIA, Mikkel Escartin, is responsible for connectivity digital services for Mobile Operators, Automotive and IoT ecosystems, managing an international team of over 100 employees in five different continents. He is based in Malaga where he also serves as site Director of the IDEMIA Excellence Center.
With over 15 years in the telecom industry, Mikkel specializes in connectivity technology. Prior to joining IDEMIA, his career began with the launch of the start-up Prodo, holding the role of Business Director. He was responsible for transforming the business from being a single source sub-contractor to offering dynamic services and signing Tier-1 MVNOs.
His career background also includes experience in eCommerce, IT, and banking segments.
With solid ethical convictions, Mikkel is a strong believer in fairness and of multi-cultural and gender equality.
Mikkel has a BS Degree in Business Administration from Nova Southern University in Florida.  In addition, A Master's of International Business from the Wayne Huizenga School Of Business and Entrepreneurship (NSU) and an eCommerce Masters from the Mediterranean University of Science and Technology.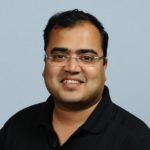 Pramod Nair
Lead Security Architect, Microsoft
Pramod Nair is a Lead Security Architect at Microsoft. During his 20 years of experience in the industry, Pramod has worked on multiple areas, including Research and Development, designing end to end secure mobile networks and technical consultant on military and defense projects.
Amongst other responsibilities in his current role within Microsoft, Pramod leads Telco Security Architecture, driving its adoption globally and has been instrumental in architecting secure next generation networks for customers across the globe. He is a regular speaker on the subject at large conferences, industry events and a guest lecturer at universities. Pramod Nair is an active member of the security community. His active role helps mobile network providers, service providers, industry verticals, national security and defense sector and other agencies dedicated to securing critical infrastructures. He is also deeply involved with industry trade organizations, co-chaired the 5G security white paper within the 5GAmericas workgroup and works with NIST on 5G Security.
Pramod recently published a book on cybersecurity titled "Securing 5G and Evolving Networks". He holds a patent in fraud detection and has published various white papers and articles covering security related topics.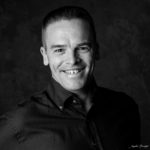 Benjamin Mazet
Product Line Manager of the On-Demand Connectivity vertical, THALES
He leads at THALES the strategy & roadmap of the eSIM solution for Consumer, M2M & IOT markets.
In the past 15 years, Benjamin took the leadership on Product Management teams to develop innovative solutions for the telecommunication & IOT industries:
As a director of the Product Management & member of the Operational Committee in SIGFOX, to structure & extend the Product & Service Portfolio on LPWA technology with a strong focus on the Asset Tracking segment.
In GEMALTO, to develop value added services on mobile allowing Telecom Operators to generate during the 2000s highly profitable business on market segments without mobile data subscription
He get a Master of Engineering from Ecole Catholique d'Arts et Métiers of Lyon with a multi-disciplinary course providing him a large scope of knowledge on multiple industries.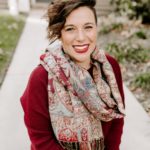 Alisha Rodrigues
Head of Customer Experience and Product, Visible
Alisha is the Head of Customer Experience and Product for Visible, the first all-digital wireless carrier in the US, owned by Verizon. Visible was named by Fast Company as one of the most innovative companies in the world. 
Alisha brings her multi-disciplinary background blending technical and business acumen to Visible, which is on a mission to reimagine what wireless should be: radically simple, fundamentally accessible and audaciously inclusive. She leads her team in bringing innovation to the customer experience in defining, building and managing digital-first product solutions and transformations leveraging the latest technologies. During her tenure at Visible, Alisha has overseen the launch of over 250 products and experiences including eSIM, an innovation that allows Visible customers to sign up for Visible in as little as fifteen minutes, right from their phones. Visible has since become an industry leader in the eSIM space, with over 29% of its total subscribers on eSIM. Alisha has also led her team in developing and bringing to market Visible's AI chatbot, network free trial, and the establishment of a division focused on security, fraud and accessibility.  
Alisha joined Visible in 2019 as an Executive Program Manager and was quickly elevated to leading the entire Product Organization. She previously held technical, product and operational positions in industries such as architecture, SaaS, consulting, as well as the nonprofit arena including the United Nations. She holds a degree from Seton Hall University in International Relations and Diplomacy and had a concentration in Economics.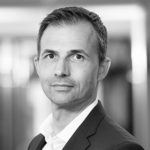 Kim Juchem
Director of Software and Wholesale, TRUPHONE
Kim Juchem is a telco and IoT professional with 20+ years of global experience in corporates, consultancy, and start-ups responsible for the leadership  of Truphone's end-to-end relationships with MNOs and connectivity partners as well as its software platform (eSIM) business.
Before joining Truphone, Kim was Co-Founder, Managing Director and Chief Operating Officer (COO) of the IoT connectivity and platform as a service (PaaS) provider 1NCE. Prior to 1NCE, Kim was with T-Mobile and Deutsche Telekom Group where he held various leadership positions in the international wholesale/  MVNO and investment management space. Kim holds a Master Degree in Telecommunication Business and Economics from the University of Duisburg as well as an MBA from the Indiana University of Pennsylvania.
The last but not the least, Kim loves spending time with his family and enjoys cycling, running and snowboarding.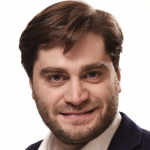 Pablo Iacopino
Head of Research and Commercial Content at GSMA Intelligence, GSMA
Pablo leads the Commercial Research practice at GSMA Intelligence. He drives the research agenda and themes, overseeing the production of content for a range of topics such as 5G and network transformation, telecoms and media convergence, new telco technologies, IoT and enterprise opportunities, spectrum, and the future of the digital consumer. Some of his recent research publications delved into operator revenue and services beyond connectivity, eSIM, 5G investment and opportunities, B2B strategies, and Edge Computing. Pablo is a regular speaker at industry conferences and events, with more than 35 presentations and panels per year. He has more than 15 years' experience in the telecoms sector in different roles, including industry research, equity research and investor relations.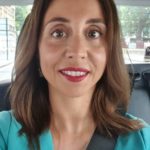 Gloria Trujillo
eSIM Technical Director, GSMA
Gloria leads some of the GSMA eSIM activities within the GSMA eSIM Team, working together with operators and key stakeholders to reach common market objectives and building consensus on eSIM compliance, eSIM security and eSIM IoT activities.
Gloria also manages the GSMA RSP and M2M Compliance services as well as the eUICC Security Assurance Scheme (eSA Scheme) operations for eSIM products certificate validations and issuance.
Gloria has more than 12 years' experience in the SIM and eSIM industry in different roles including Standardisation expert, eSIM Technical expert, SIM Group Director and eSIM Technical Director.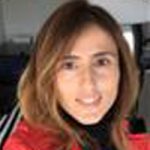 Yolanda Sanz
eSIM Technical Director, GSMA
Yolanda leads multiple eSIM Activities within the GSMA eSIM technology team. She oversees the technical and test specifications creation agreements within the eSIM industry, which aim to define new versions of the eSIM specifications that fit the market's needs and to maintain the quality standards of GSMA's eSIM specifications.
Yolanda also manages the Live Interoperability Test event that helps operators as well as device and eUICC manufacturers to improve eSIM interoperability on the field. In addition, she manages the eUICC Identity Scheme, which provides manufacturers with their own identifiers and thereby enables them to build their own EIDs and identify their embedded eUICC.
Yolanda has more than 12 years' experience in the Telecoms industry, most concrete in the SIM and eSIM technology across different roles, including Standardisation Engineer, RSP Architect, and eSIM Technical Director. She holds a Master's degree in Artificial Intelligence from the Polytechnic University of Madrid.
Platinum Sponsors Quotes

eSIM Summit Access
First come, first served, the attendees are seated in the order in which they arrive, but Pass is requried to attend the eSIM Summit – Discovery Pass is the minum required pass to access the eSIM Summit.