eSIM Summit: eSIM Here and Now

Overview
According to the GSMA intelligence "eSIM: State of the consumer market and the road ahead" report by 2025, 2.4 billion smartphone connections will use eSIM globally. North America eSIM Market will growth about 15% during the forecast period (2022-2028). eSIM has become more important than ever because of more devices being connected every day in very vertical market. The requirement to manage devices remotely is increasingly growing. Furthermore, the adoption of the IoT Device in every vertical market is increasing which lead to increase the eSIM development and provide different usages. The US is a significant region for the eSIM Market, therefore we welcome eSIM stakeholders to MWC Las Vegas this September.
 This eSIM Seminar will focus on the adoption of the eSIM and trends of the US market. This event will provide the opportunity to get detailed information about the factors that are influencing the eSIM market demand, growth, challenges, and opportunities. 
The US is a significant region for the eSIM Market, therefore eSIM stakeholders are welcome to MWC Las Vegas in September.
eSIM Summit Key Topics
Connected eSIM Devices
Connectivity deployment challenges
eSIM Device Validation Tool
eSIM Oportunities
Global connectivity on a single eSIM
Real-world massive eSIM deployments
Reliable eSIM connectivity service
eSIM promoting the massive connectivity of devices.
The best eSIM experience
eSIM Summit Sponsors
eSIM Summit KeyNotes
MWCLV22 eSIM Summit: The Power of eSIM Realized, KORE
MWCLV22 eSIM Summit:  Pioneering the eSIM revolution, IDEMIA
MWCLV22 eSIM Summit: The eSIM (R)evolution, VALID
Agenda
Time Assigned
Topic
Speaker
14.30
eSIM Summit Introduction
14.30 – 14.45
eSIM Summit – Welcome & Market Insights
Carlos Bosch, Head of Technology, North America, GSMA
14.45
eSIM Summit Standalone Sessions
14.45 – 15.10
The Power of eSIM Realized 

The time has arrived when eSIM moves from proof of concept to real-world massive deployments. From global touchless connectivity provisioning, testing device readiness, facilitating chip-to-cloud security, and many more capabilities, KORE has worked to bring an eSIM solution to market to make adoption and scaling as seamless as possible for IoT innovators.  Join KORE Chief Technology Officer Tushar Sachdev as he demonstrates award-winning KORE eSIM technology:

Global connectivity supported by local profiles on a single eSIM
Bulk provisioning of eSIM in ConnectivityProTM, our Connectivity Management Platform
Real-time device validation for eSIM readiness using the KORE eSIM Device Validation Tool

This along with some customer adoption stories will help you understand that eSIM is not just a global roaming solution but a more comprehensive design to solve your connectivity deployment challenges, as well.

Tushar Sachdev, EVP & CTO, KORE

15.10 – 15.35
Pioneering the eSIM revolution

eSIM is already completely changing our digital connectivity experience – and it will keep evolving as more devices and more use-cases get onboard.

Considering how disruptive the eSIM technology is, Sylvain Givord, IDEMIA eSIM Product Manager will walk you through:

The key aspects to enable the best eSIM experience
IDEMIA solution to provide the most versatile eSIM profiles, addressing all devices and use cases, today and tomorrow
How IDEMIA is leveraging on a Public Cloud strategy to deliver the most reliable eSIM connectivity service

The presentation will be done together with our partner Microsoft Azure.

Sylvain Givord, eSIM Senior Product Manager, IDEMIA 

Ken Cavanaugh, Principal Program Manager, Microsoft Azure

15.35 – 16.00
The eSIM (R)evolution

The SIM card is a part of our life for many decades now and through the time it has drastically evolved from the pure Telecom applications, integrating new features from outside of this industry – especially since the release of the embedded SIM technology. These features are now enabling non-Telecom applications to many other markets and industries – promoting the massive connectivity of devices.

These multi-application use cases have been discussed in the mobile industry since the invention of the SIMs, but only now we are seen their convergence. This can only be possible due to the massive implementation of eSIM into the OEM devices, a higher certified security level for the applications and new initiatives (such as the Google Strongbox). Let's discuss how we can bring to life and utilize the eSIM new capabilities to offer improved, trusted and future-proof applications.

Laurent Sustek, eSIM Product Marketing

,

VALID

Alejandro Pulido: Standards expert and eSIM Product Manager, VALID

16.00
eSIM Summit – Closing Remark
Carlos Bosch, Head of Technology, North America, GSMA
Speakers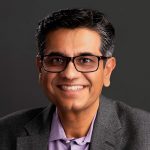 Tushar Sachdev
Executive Vice President and Chief Technology Officer, KORE
Tushar Sachdev serves as Chief Technology Officer, where he oversees current technology and sets the future technology, vision, strategy, and roadmap of KORE. Tushar has more than 20 years of experience in technology and product development at companies including NIIT, Infosys, and PRGX, where he served as Chief Information Officer. Tushar has developed SaaS-based software platforms and data analytics capabilities to serve more than 200 customers worldwide, including thousands of suppliers.
Prior to PRGX, Tushar was a client relationship owner for Fortune 500 clients in the retail, manufacturing, utilities, end-of-life care, and oil & gas industries. Tushar has established himself as a thought leader in Data Management and IoT by successfully leading complex business transformation programs resulting in clear market differentiation from competitors. In 2017, Tushar was named CIO of the Year by the Georgia CIO Leadership Association. Tushar graduated with a bachelor's degree in engineering in 1995 and has since earned a Master's in economics from the London School of Economics. Tushar resides with his family in Atlanta.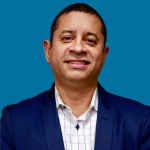 Carlos J Bosch
Head of Technology, North America, GSMA
Carlos oversees the adoption and implementation GSMA's technical strategic programmes ensuring that a consistent, interoperable and standardised set of specifications are deployed by mobile operators. During his career, he has been responsible for product development, testing, operations and strategy with mobile operators and vendors. He studied Engineering and Applied Mathematics at West Virginia State University.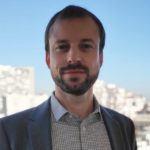 Sylvain Givord
eSIM Senior Product Manager, IDEMIA
Sylvain's expertise spans eSIM technology, IoT security, and subscription management platforms for consumer and IoT device markets, with over 20 years of experience in the Security and Telecom industries. At IDEMIA, he is now in charge of the strategy and development of eSIM digital solutions.
Prior to joining IDEMIA, Sylvain worked in the technology ecosystem as a freelance consultant on eSIM topics, assisting prestigious clients all over the world. He also played an important role as part of the development of the eSIM story from its early stages, delivering the first GSMA certified eSIM solution for Consumer, the first solution of its kind.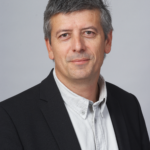 Laurent Sustek
eSIM Product Marketing, Valid
Long experience working for different security application stakeholders (IC manufacturers, Smart Card vendors) with different roles, mainly in Telecom and IOT applications. He joined Valid in 2019, re-discovering the Telecom application evolution after 6 years stop. eSIM evolution, from a features perspective, is impressive and the most important one is its ability to target any security application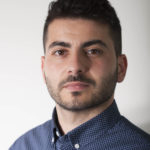 Alejandro Pulido
Standards expert and eSIM Product Manager, Valid
Almost 7 in VALID gathering experience in the world of the Secure Element and eSIM from the Standardization perspective. Focused on the Consumer and IoT solutions, participates almost from the beginning in the creation of the Consumer Architecture and its evolutions. eSIM is a game changer for telecom security and other potential Secure Use Cases, understanding the complexity of the ecosystem and enhancing the existing Use Cases are key to success in this new environment.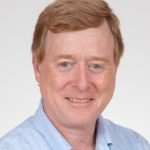 Ken Cavanaugh
Principal Program Manager, Microsoft Azure
Since 2009, Ken Cavanaugh has been leading strategic alliances and partnerships around unified communications and mobile/5G technologies starting with Metaswitch Networks which was later acquired by Microsoft in 2020.   Today, Ken is currently focused on developing 5G private edge partnerships and enterprise engagements within Microsoft's Azure for Operators private MEC and private 5G core group.  Before Metaswitch, Ken was a marketing and corporate development executive at GENBAND (today known as Ribbon Communications) for nine years from its initial start-up to becoming a leading communication supplier of Voice over IP and real-time IP communication software.  Mr. Cavanaugh received his B.S. in Electrical Engineering from University of Notre Dame, his Masters of System Engineering from Virginia Tech, and his MBA from the University of Texas at Austin.
Registration
This GSMA eSIM Summit is a physical event during the MWC Las Vegas 2022 that will take place in the Las Vegas Convention Center – Room W219 – 221
The type of pass to be able to attend the eSIM summit is Exhibition Pass. There is no pre-registration required to attend the event. The eSIM Summit attendance is first come, first served 
Get a MWC Las Vegas Pass
Get a free exhibition pass or 50% off Gold Pass by subscribing to MWCLA newsletter and pre-registering your interest.