David O'Byrne, IP Communications Project Director, GSMA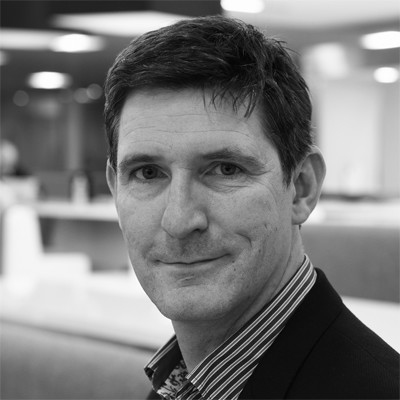 Mobile technology is fundamentally transforming how brands interact with customers. One of the most important innovations underway is the transition from business SMS to Messaging as a Platform (MaaP) – a new global service launched by operators as part of Rich Communications Services (RCS). Business SMS or Application-to-Person (A2P) SMS is the leading platform for companies to communicate with their customers today. Driven by the near-ubiquity of mobile operator messaging, it's extremely high open and response rates (approaching 98% open-rate of which on average 90% are opened within 3 minutes, according to a report by analysts MobileSquared,) and high levels of customer trust compared to other communication services, GSMAi estimate A2P SMS is growing at an annual CAGR of over 5% and is estimated to be worth $74bn by 2021.
RCS MaaP however, dramatically improves on A2P SMS by maintaining the high levels of ubiquity and customer confidence trust while adding a number of advantages over SMS. These include alpha-numeric identification of the sender, so company names rather than short-codes can be presented as the 'sender'; IP messages which allow sending of 2-D bar codes for tickets, such as flights or coupons; smart-cards with action buttons, allowing customers to make purchases directly from the messaging screen; and time-stamped read-receipts that provide companies with crucial data about customer behaviour and communication preferences.
Many leading A2P SMS providers are already engaging with mobile operators and global brands on pilot projects to fully explore the capabilities of RCS MaaP. These pilots cover a range of applications from improving customer experience, delivering new services, driving sales, enabling self-care and migrating customer services from call-centres. In the medium-term, as companies deploy artificial intelligence-enabled chatbots to deal with most customer and staff interactions, the high levels of penetration of RCS as a native application will make it the optimum platform for business-to-person interaction.
In the near future this has the potential to completely alter the nature of digital services. Customers will soon be able to do everything from making a restaurant reservation, renewing insurance or booking a plane ticket from what is already the most-used interface on their smartphone, the messages interface.
This development is timely, as customers are becoming increasingly demanding of the services they use. According to message software platform company Ubisend, 51% of people expect a business to be open 24/7. As chatbots become more prevalent, MaaP customers will be able to securely communicate with companies via their RCS application.  AI-enabled chatbots can elegantly use a customer's data to provide responses with a 'personal touch'. In this way, many businesses will soon be able to constantly service their customers' needs. Conducting business through the messaging application also removes the need to download and manage multiple applications on a smartphone too. Research by consultancy firm Tractica suggests that there will be approximately 1.8 billion chatbot and virtual assistant users by 2021, and a market worth more than $600 billion in revenue by 2020.
RCS pre-boarding experience including a live messaging service demo with Steve Gooder Head of Digital Technology, Virgin Trains
The first pilot projects are already making a difference to companies and their customers: Earlier this year, Steve Gooder, Head of Digital Technology at Virgin Trains, explained how the company had been able to deliver clear improvements in customer satisfaction through MaaP pilot schemes. By using MaaP to direct travellers to the appropriate platform, and providing the information in a staggered fashion so all customers do not move simultaneously, Virgin can manage the flow of passengers on to platforms and passengers enjoy a less congested experience. Those receiving the alert are also offered a chance to navigate service options such as seat location, entertainment preferences, boarding pass verification and catering facilities – all as they make their way to the train, and all through MaaP.
Walgreens Mobile Messaging Journey including a live messaging service demo with Kartik Subramanian, Director, Mobile Product Management, APIs and Innovation, Walgreens Boots Alliance
Operators have a unique opportunity to carve a vibrant and lucrative new landscape by collaborating behind a single MaaP strategy, which, by 2020, is estimated to be composed of  2 billion users. For more information on MaaP, you can read the GSMA's MaaP report,  which offers a concise overview of this rapidly emerging opportunity.