MWC Barcelona 2019: 5G Cloud XR Summit
Venue: CC1 Seminar Theatre, Fira Gran Via
Extended Reality (XR) refers to the spectrum of technologies that combine computer generated Virtual elements into the real environment.
XR encompasses Augmented Reality (AR), Virtual Reality (VR), Mixed Reality (MR), and Simulated Reality (SR) as well as other variations.
Cloud XR brings together Cloud-based technologies and XR to deliver superior experiences that revolutionise the consumption of content in both the consumer and the enterprise sectors.
Telecom operators play an important role in delivering the capabilities required by XR such as edge computing, high data transfer, low latency all of which will be delivered through the deployment of 5G.
Furthermore; the big storage and massive computing capabilities needs of XR are met by the deployment of Cloud technologies within operator 5G networks.
You're invited to join the Future Networks Programme, and our sponsors Huawei, at the 5G Cloud XR Summit where industry experts will discuss the following topics and more:
Identify the key use cases in Cloud XR
Investigate the value chain, stakeholders and business models
Share case studies and best practices
Hear from speakers from Huawei, China Mobile, Deutsche Telekom, Intel & HTC.
Pre-register for the 5G Cloud XR Summit by submitting your details in the form below:
Arash Ashouriha, Deutsche Telecom
Keynote: Digital Transformation with Mixed Reality & the Intelligent Cloud
Operator's opportunities in 5G XR services
Martin Liboska,  Deutsche Telekom
Exploring the Cloud X business opportunity for 5G eMBB
Edge Cloud and XR services
5G Novel Cloud Services Enabled by Edge Computing
Dr. Yunfei Zhang,  Tencent
Martin Liboska, Senior Technical Project Manager Innovation Hub, Deutsche Telekom
Raheel Khalid, Chief Engineer VR, Envrmnt (By Verizon)
Tengyue Li, Director of Corporate Technology Strategy, Huawei
Nancy Li, Lead Program Manager, Global Mixed Reality & AI Perception Partnerships, Microsoft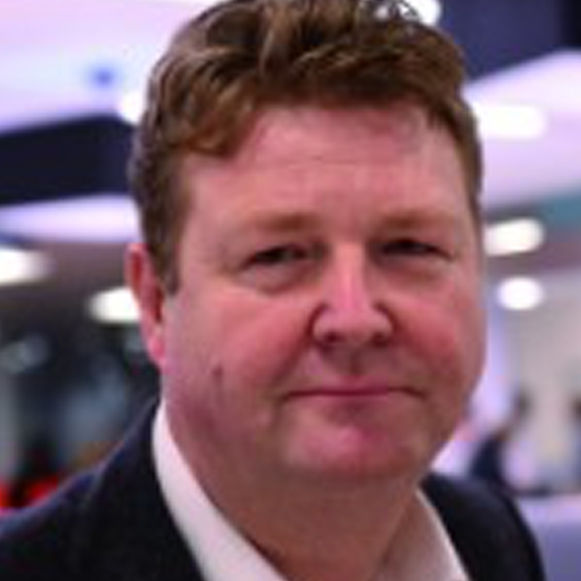 Henry Calvert
Senior Director, Group Technology, GSMA
Henry joined the GSMA in December 2013, and is responsible for the delivery of the Future Networks programme. A key programme of the GSMA's strategic focus, to deliver industry scale for IP Communications and 5G, whilst considering Network Economic challenges for the Mobile industry as it transitions to a 5G Era.
Previously he worked for the SingTel Group and has over 20 years' experience in the telecommunications sector, both in Networks and IT portfolios and has been involved in the deployment of mobile networks in over 10 operations across 10 different countries. Henry designed and built Optus' 3G + LTE mobile network, all IP network and managed the product development transformation.  He was the creator and board member of the network sharing Joint Venture between SingTel Optus and Vodafone Networks Pty Ltd (Australia).
Henry has been a board member and Chair of the Australian Mobile Telecommunications Association (AMTA) and previously held an Executive Management Committee position in the GSMA.
Dr. Chih-Lin I
Lin I, Chief Scientist Wireless Technologies – China Mobile
Chih-Lin I received her Ph.D. degree in electrical engineering from Stanford University. She has been working at multiple world-class companies and research institutes leading the R&D, including AT&T Bell Labs; Director of AT&T HQ, Director of ITRI Taiwan, and VPGD of ASTRI Hong Kong. She received the IEEE Trans. COM Stephen Rice Best Paper Award, the IEEE ComMag Fred W. Ellersick Prize Best Paper Award, and has won the 2015 Industrial Innovation Award of IEEE Communication Society for Leadership and Innovation in Next-Generation Cellular Wireless Networks.
In 2011, she joined China Mobile as its Chief Scientist of wireless technologies, established the Green Communications Research Center, and launched the 5G Key Technologies R&D. She is spearheading major initiatives including 5G, C-RAN, high energy efficiency system architectures, technologies and devices, green energy, and wireless big data for network embedded intelligence. She has led the launch of Wireless AI Alliance (WAIA) and O-RAN (Open RAN) Alliance.
She was an Area Editor of IEEE/ACM Trans. NET, an elected Board Member of IEEE ComSoc, Chair of the ComSoc Meetings and Conferences Board, and Founding Chair of the IEEE WCNC Steering Committee. She was a Professor at NCTU, an Adjunct Professor at NTU, and an Adjunct Professor at BUPT. She is the Chair of FuTURE 5G SIG, the Chair of WAIA Executive Committee, the Chair of O-RAN TSC, an Executive Board Member of GreenTouch, a Network Operator Council Founding Member of ETSI NFV, a Steering Board Member and Vice Chair of WWRF, a Steering Committee member and the Publication Chair of IEEE 5G Initiative, a member of IEEE ComSoc SDB, SPC, and CSCN-SC, and a Scientific Advisory Board Member of Singapore NRF. Her current research interests center around "From Green & Soft to Open & Smart".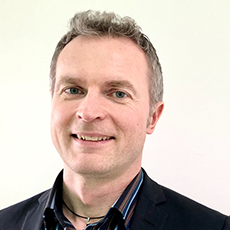 Martin Liboska
Deutsche Telekom,
Martin Liboska is Co-Chair of the GSMA Cloud AR/VR Project and Senior Technical Project Manager Innovation Hub at Deutsche Telekom.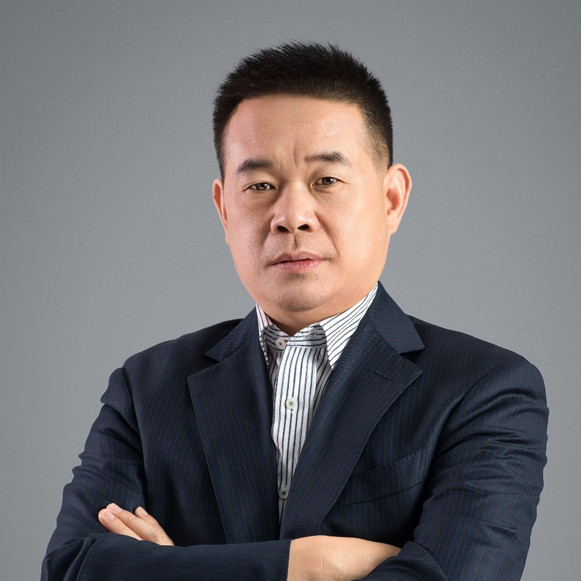 Tengyue Li
President of AR&VR, Huawei Technology
Mr. Li Tengyue joined Huawei in 1998 and has served as the company's chief technology strategic planning expert, technical planning management Director, 3G platform hardware General Manager, Product Manager, SE, and Wireless Hardware Director. During that time, Mr. Li has presided over and planned several major innovations of Huawei, and strategic planning projects such as corporate technology strategy, wireless 3G/4G/5G, AAS/Intelligent Terminal/IOT/AR&VR and others. Currently, Mr. Li serves as President of AR&VR, responsible for Huawei AR&VR industry end-to-end direction, strategy, roadmap, commercial success and innovation of AR&VR products.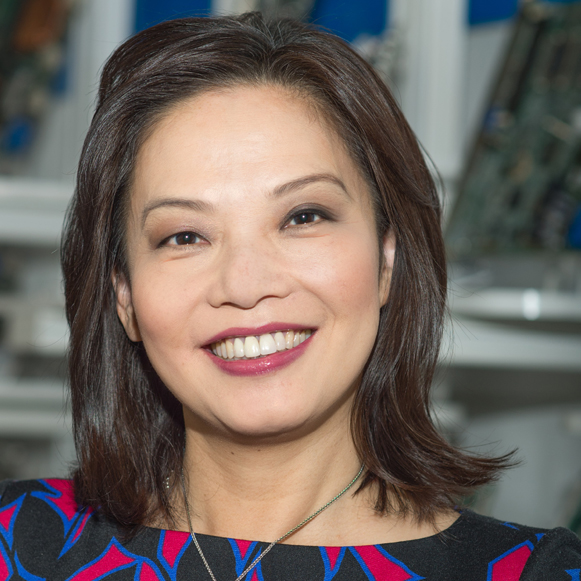 Caroline Y. Chan
Vice President, Data Center Group Intel
Caroline Y. Chan is vice president in the Data Center Group and general manager of the group's Network Business Incubator Division at Intel Corporation. She has overall responsibility for Intel's global network infrastructure strategy and solution development related to 5th-generation wireless technology. Chan and her team identify and develop use cases that incorporate the Internet of Things, innovation in wireless technologies and deployment models, such as mobile edge computing and alternative spectrums that will enable new service providers and enterprise networks.
Since joining Intel in 2009, Chan has worked closely with telecommunications vendors, operators and application developers to advance strategy and marketing in virtual RAN, mini Cloud-RAN and mobile edge computing technologies. Before leading the 5G infrastructure division, she spent six years as director of wireless technology and strategy. In that position, Chan oversaw server CPU extension into Intel's wireless infrastructure business, a role that encompassed investment strategy, CPU adoptio and modification, marketing, and business development. Earlier in her Intel career, she led strategy and business development for the WiMAX program office.
Before joining Intel, Chan had a 15-year career at Nortel Networks Corp., culminating in her role as director of 4G wireless product management.
Chan holds bachelors and master's degrees in electrical engineering from the University of Texas at Austin and the University of Massachusetts Amherst, respectively. She serves on the board of the Telecom Infrastructure Project and the xRAN organization. Her contributions in the area of virtualized wireless radio access networks earned Chan an Intel Achievement Award in 2016.
Nancy Li
Product Leader, Next Gen Mixed Reality Software Platform Microsoft
Nancy Li is relentless in driving global adoption and platform market success in mixed reality & AI perception technology. She's the key category leader pushing forward cloud connected mixed reality industry solutions based on MR, AI, IOT & Cloud. During her stellar decade long career, she's managed the overall engineering execution for Hololens V1, Windows Mixed Reality Headsets, Surface Hub, Edge. Nancy is building massive commercial scale engine across internal business and engineering teams on product evolution, and lead  the field sales, business development, marketing, tech enablement teams to help customers and partners adopt and benefit from AR/VR technology. Nancy has become a charismatic keynote speakers for Microsoft to communicate the benefits of cloud computing and VR/AR services to a variety of technical and business audiences, at Mobile World Congress, Microsoft Inspire/Ready, Bentley Year in Infrastructure etc. Nancy has a diverse and successful career in Microsoft, Telus, SAP and China Telecom. She's a committed chameleon who does whatever it takes to help our partners and business succeed.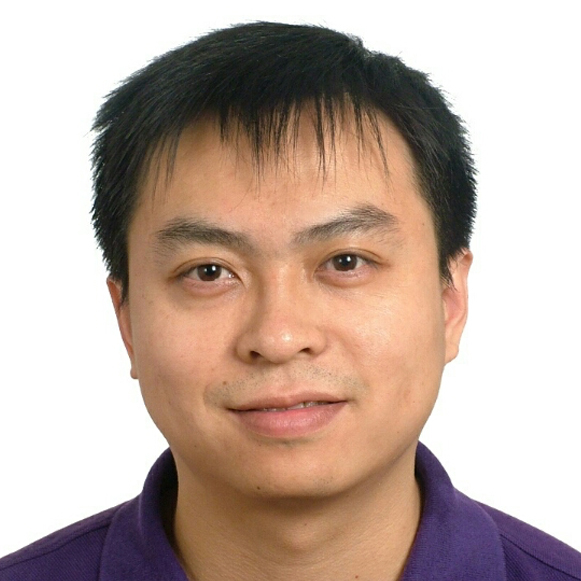 Yunfei ZHANG is national expert of "ten thousand talents program" and the founding director of Tencent future network Lab.  He is interested in wireless, cloud computing, distributed systems, streaming, IoT and mobile handset.
He has rich experience in operators, mobile phone vendor and Internet service provider. He is experienced in Internet and mobile standards, who created the peer to peer streaming WG in IETF and authored more than 10 RFCs, ITU-T specificatons and led the first 3GPP standard team in Chinese terminal vendors. He has published more than 30 top international journal and conference papers and more than 30 licensed  patents. He won the national standard prize.
Raheel Khalid
Chief Engineer VR, Verizon
Raheel Khalid is a game industry and mobile operating systems veteran that serves as the Chief Engineer for Verizon Labs XR division. Using years of experience in building large scale game engines and graphics platforms he architected and set the technical vision for Verizon's future in XR streaming services. He also leads architecture and development for edge based graphics workloads.