M360 LatAm – GSMA RCS Business Messaging Awareness Lab #24
Welcome to GSMA RCS Business Messaging Lab from GSMA and Infobip
Jill Cooper, Programme Marketing Director – GSMA
Anja Obradovic – Head of Carrier Relations & Partnerships Americas, -Infobip
Catherine Maguire, RCS Ecosystem Engagement Manager – GSMA
RCS implementation path in AMX
– RCS implementation path
– RCS future
– RCS in Latam /AMX
Sergio Collazo Llerandi, Value Added Services Engineering Senior Director, Telcel and America Movil
RCS Business Messaging – brand testimonials
–  How Infobip is helping brands utilize the power of RCS to improve customer experience
– Live RCS business messaging campaigns in Mexico: Real-life use cases
– Infobip: Multiple approaches towards a complete messaging solution
Marko Erkic, Regional Manager – North LATAM – Infobip
Rebeca Gonzalez Huerta, Senior Marketing Manager Loyalty and CRM – Club Comex
RCS: where Advertising and Business Messaging come together
– Progress on RCS rollout in Telefonica Group
– Overview of first experiences/use cases in Telefonica Demo of Data Rewards via RCS (with TEF MX & IMI)
Mitchell Cutmore, A2P Messaging Development LATAM – Telefonica
RCS: How Enterprises are driving value through P2A messaging
– Consumer expectations around messenger channels for brand engagement
– Enterprise value gained through the automation of engagement
– Demonstration of a Telco Selfcare Bot
Paul Kingsbury, EVP Network Solutions – IMImobile
What's next with RCS Business Messaging in Mexico?
– Update on brands and results
– RCS Rollout strategy in Mexico
Alexander Allemand, Business Development – Google
RCS in Mexico, exciting challenges and opportunities.
– Going beyond SMS
– More than user engagement
– What after RCS?
Angel Cisneros, Founder and CEO of Quiubas Mobile
Why the opportunity for RCS is Now
– P2P/A2P user growth 2018-2023
– The impact of business models on mobile operator RCS income
– How alternative revenue models can more than double the opportunity
Nick Lane, Chief Insight Analyst – Mobilesquared
Understanding the RCS business models and ecosystem
– Transformation of Content and Bulk VAS market with RCS
–  Explore collaborative models to expand the RCS ecosystem
– Multi Business Scenarios of RCS.
Juan Pablo Frias, Founder and CEO – Sendatel Telecommunications
Reducing the friction for Aggregator-MNO integrations
– Facilitating brand onboarding
– Bot Developer Tools
– Enabling Brand Content Delivery
Carlos Aragón, Solutions Marketing Director – Enterprise Communications – Mavenir
RCS another channel to the Communication and Interaction Strategy
– RCS will replace absolutely SMS‽
– Challenges in the adoption of the RCS for companies.
– RCS Use Cases
Sergio Acevedo, CEO, Concepto Movil – Concepto Movil
Moderator: Fabio Moraes, Strategic Engagement Director – GSMA
Carlos Aragón, Solutions Marketing Director – Enterprise Communications – Mavenir
Mitchell Cutmore, A2P Messaging Development LATAM – Telefonica
Sergio Collazo Llerandi, Value Added Services Engineering Senior Director, Telcel and América Móvil
Nick Lane, Chief Insight Analyst – Mobilesquared
Silvio Pegado, Head of Business Development Carrier Messaging LatAm, Google
Anja Obradovic, Head of Carrier Relations & Partnerships Americas – Infobip
Networking Drinks Reception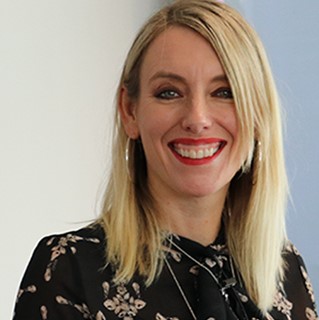 Jill Cooper
Marketing Director – GSMA Future Networks,
Jill Cooper
Jill has played a leadership role in helping RCS Business Messaging gain global traction from a standing start, engaging the industry via regular events and building an international ecosystem that has seen over 79 global network launches and approximately 286 million monthly active users around the world. She has also worked closely with multiple brands helping them to use RCS as a platform to communicate with their customers. Jill is also working closely with mobile operators in the move towards the 5G era.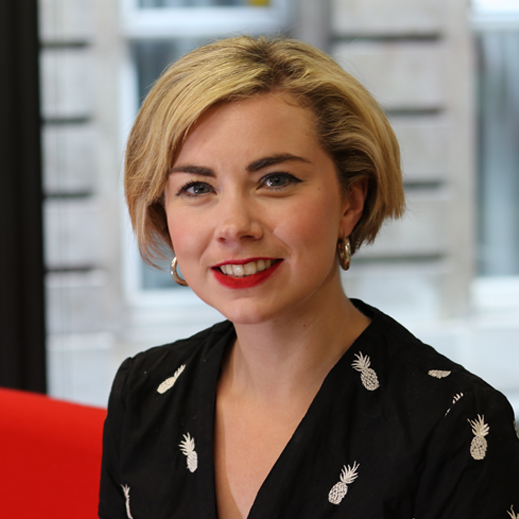 Catherine Maguire
RCS Ecosystem Manager, GSMA
Catherine Maguire
Catherine has been RCS Ecosystem manager at GSMA for 2 years and is responsible for analysing Global Messaging trends and reporting on RCS industry momentum.
Catherine also convenes GSMA RCS events Globally and evangelises and presents on Messaging at Industry forums.
Catherine holds a Law degree from the University of Dundee and is a Prince 2 qualified Project Manager with 6 years' experience in the Telecoms industry across various roles within GSMA.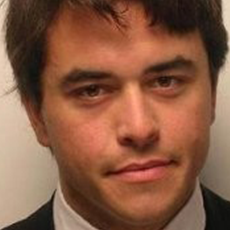 Alex Allemand
Business Development Manager , Google
Alex Allemand
Alex Allemand is a Business Development Manager with Google's Rich Business Messaging. He has 17 years experience in the telecom industry with a focus on a2p and business messaging. His specialties include roaming, interconnect, and business development internet. Prior to joining Google in 2012, he was an International Account Manager for the French telco company, Bouygues Telecom.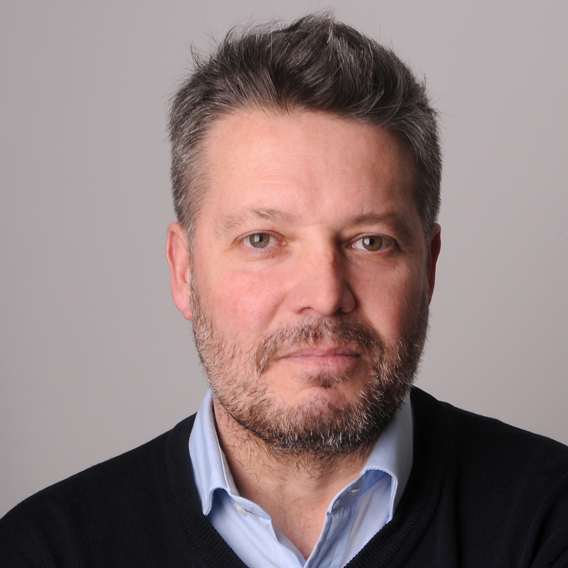 Paul Kingsbury
EVP Network Solutions – IMImobile,
Paul Kingsbury
Paul is a mobile messaging veteran with a 20 plus year background in building out mobile engagement services. He is currently driving MaaP/RCS initiatives with mobile operators and enterprise customers globally.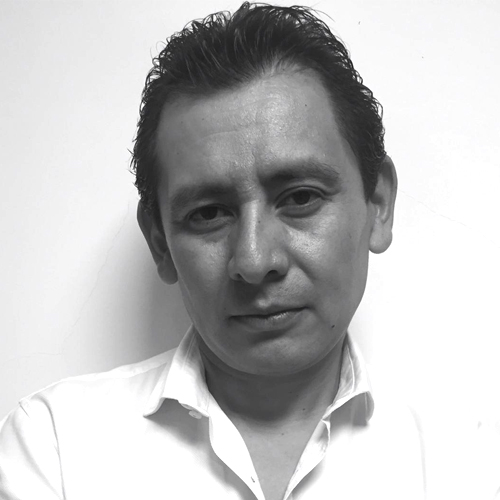 Angel Cisneros
Founder & CEO – Quiubas Mobile,
Angel Cisneros
Angel Cisneros is a Mexican entrepreneur. He has founded companies in the telecom, software and transportation sectors.
His first company, Consulting-Technologies was the largest outsourcing software development company in the state of Guanajuato, Mexico; where the software used to manage cleanup after hurricanes Ike and Katrina in the US was built; as well as a business intelligence suite recognized with a NetMedia award. In 2007, Quiubas was founded, where he serves as CEO; at that time, Quiubas was the first free Mexico SMS social network. In 2008, Quiubas became the first company to offer SMS messaging services for enterprises in Mexico. Currently Quiubas Mobile is a multimillion-dollar revenue company with operations and presence in more than 40 countries.
Angel is known to be a bootstrap entrepreneur, never receiving outside capital on founded companies.
As an entrepreneur, Angel Cisneros has been invited to present lectures and conferences for Entrepreneurship in the most recognized universities in Mexico.
Angel has interacted with world-recognized and defining leaders in the political, software and economical fields.
As of lately, Angel has become an angel investor and advisor on tech startups.
During college, he learned to develop websites by himself, taking advantage of website trends in late 90's and early 2000s; he developed websites for several companies in Mexico. During college, he also founded the local ACM (Association for Computing Machinery) chapter, leading and building a team for the ACM worldwide programming contest for 2 years in a row. Some of his personal achievements are building the first online platform for the education system in Guanajuato, Mexico and earning a Dow Jones Index Innovation award in the US.
Angel Cisneros holds an engineering degree from Tec de Monterrey in 2004; in 2001 he attended Purdue University; in 2003 he enrolled in a GPS Technologies Masters degree program at Aalborg University in Denmark, where he developed his first SMS based application; an application designed to locate cars by SMS.
His brother, Pepe Cisneros is his business partner and co-founder.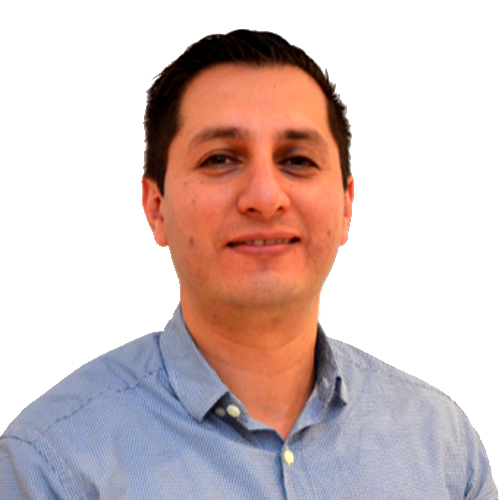 Sergio Acevedo
CEO – Concepto Movil,
Sergio Acevedo
Sergio Acevedo is the CEO of Concepto Movil a Mexican company with presence in 17 countries in Central and South America,
Sergio seeks to integrate new technologies and products to Concepto Movil's commercial strategy by working closely with his carrier relationships across a number of initiatives in order to implant, test and launch into the market different products, RCS is one example.
Sergio believes that a significant part of Concepto's success is their strategy that technology is developed by their own team, helping Concepto to adopt new technologies quickly in a fast-moving world of mobile.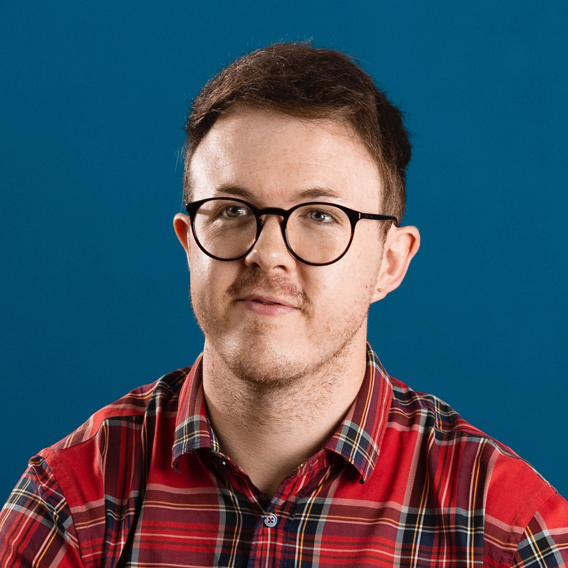 Mitchell Cutmore
A2P Messaging Development LATAM – Telefonica,
Mitchell Cutmore
Working with Telefonica's A2P teams for the past four years, Mitchell has developed a regional fraud strategy used to combat grey routes in Brazil and across Hispanoamerica. While focused on refining that work, his time is increasingly dedicated to supporting markets take the leap to RCS and explore the many opportunities the MaaP ecosystem will present in the near future.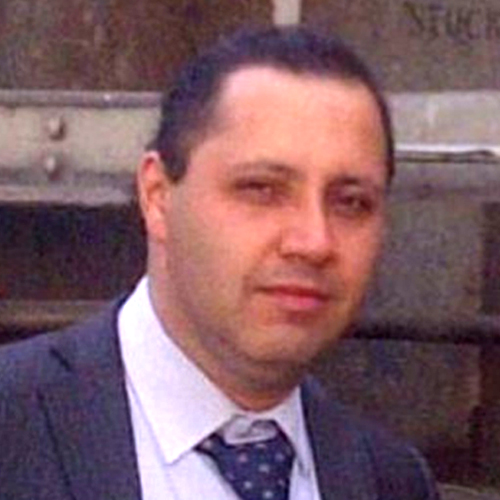 Sergio Collazo Llerandi
VAS Engineering Senior Manager – Telcel and America Movil
Sergio Collazo Llerandi
Sergio is a recognized pro-active and bilingual (native Spanish speaker) technological and innovation leader with extensive experience in several industries: Telecom, Internet, Media, and Information Technology.
He offers a unique blend of strategic insight, operations acuity, influential leadership, and executive acumen with more than 15 years of senior position experience at America Movil: planning, evaluating, designing and implementing platforms, solutions and value-added services (VAS) for all the America Movil´s OpCos, creating, growing and transforming the organizations and operations.  Sergio has led alliances with companies like APPLE, GOOGLE, SAMSUNG, INTEL, MICROSOFT, QUALCOMM, ERICSSON, HUAWEI.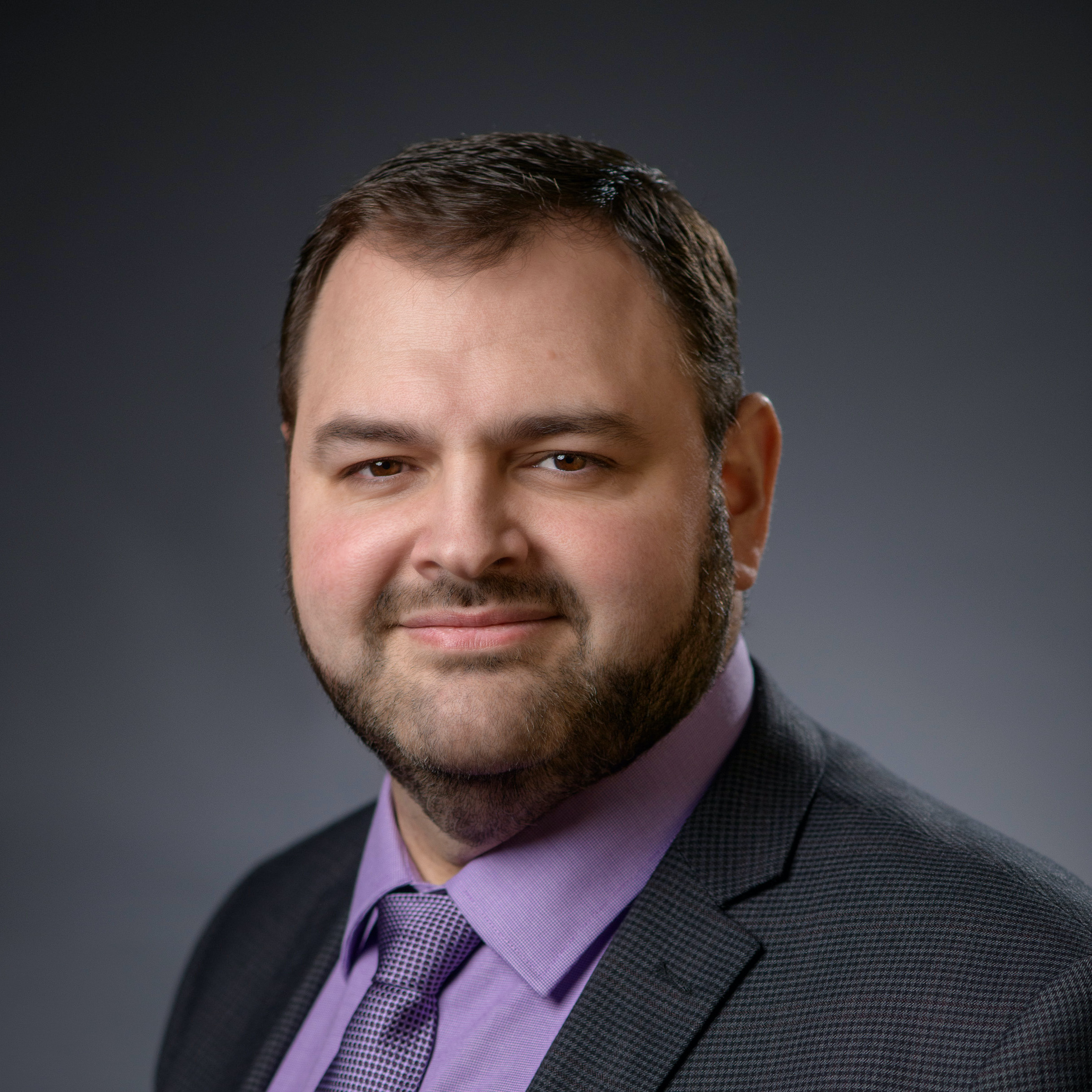 Carlos Aragón
Sr. Director of Business Mobility Solutions Marketing, Mavenir
Carlos Aragón
Carlos Aragon is Sr. Director of Business Mobility Solutions Marketing at Mavenir. He has extensive experience with real-time communications, mobile and fixed-line Unified Communication (UC) services, UC as a Service and WebRTC as well as in-depth knowledge of related user experience fields such as video production and animation.
Carlos has two decades of experience in telecommunications, starting his career in a technical support engineering role for Ericsson; supporting 2G/3G switching, intelligent networks and GPRS. In 2000 he joined Nortel, where he held pre-sales and global product marketing responsibilities for Wireless Packet Core and, later, Multimedia Applications. In 2010 Carlos transferred to GENBAND as part of their Nortel acquisition (and then Ribbon Communications as part of their merger with Sonus Networks), where he had marketing responsibilities for Cloud and Platform-as-a-Service offers. In 2018 Carlos joined the Mavenir team to help mobile network operators provide innovative solutions for the enterprise of the future.
Carlos Aragon holds a bachelor's degree in telecommunications engineering from Universidad Politécnica de Madrid.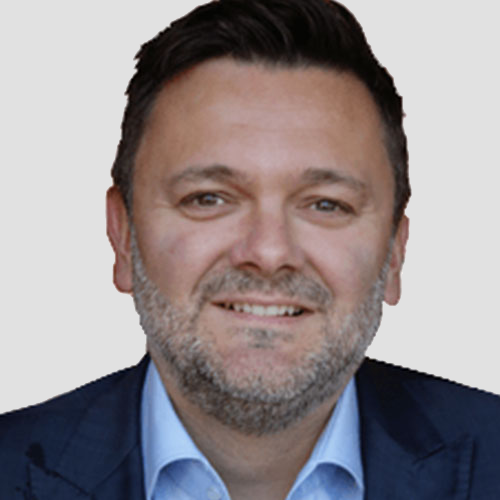 Nick Lane
Chief Insight Analyst, Mobilesquared
Nick Lane
Nick founded Mobilesquared in 2008 to deliver specialist research and consultancy across all areas of the mobile and telecommunications industries, and has authored strategic industry reports on topics including; OTT, RCS, A2P SMS messaging, unified communications, mpayments, mobile advertising, premium rate services, apps and content, and technology. Nick's work is extensively covered in the mobile, business, and marketing press, and he has been interviewed on mobile and tech topics by media including the BBC, Bloomberg, The Financial Times, and CNN. He speaks at conferences around the world, and is a judge for the Global Mobile Awards, the MEFFYS and the EMMAs. Prior to founding Mobilesquared, Nick was principal analyst at Informa Telecoms & Media (now Ovum), after having spent ten years as a tech journalist working on leading global B2B titles.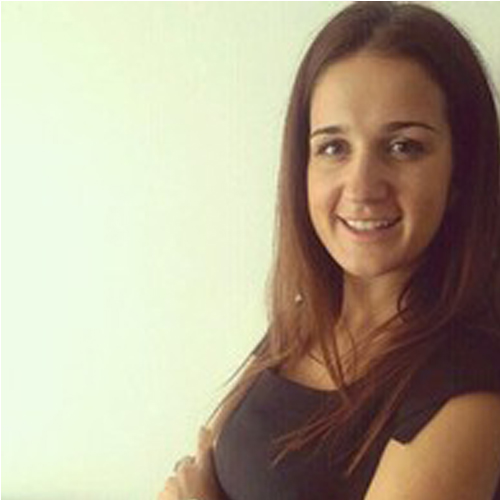 Anja Obradovic
Head of Carrier Relations & Partnerships Americas – Infobip
Anja Obradovic
Passionate business expert with an academic background in electrical engineering with 9 years of success in mobile networks, cloud & communications at Infobip. Transitioned pure technical knowledge towards building strong relationships with telecom vertical, product telecom marketing, sales & partnerships in North America and LatAm.
Developed professional skills in driving department, business unit and strategies, achieving goals via objective-based planning, market expertise, data-driven decision making, and implementation of business and people management.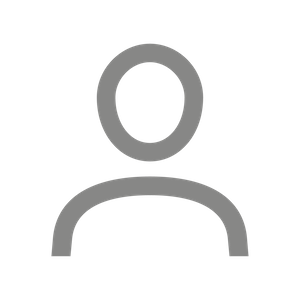 5gu-4
Network Slicing is earmarked to be a prominent feature of 5G to enjoy connectivity and data processing tailored to customers' specific requirements.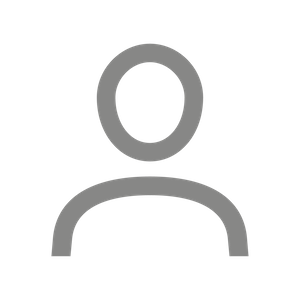 ausonia-thumbnail
Ausonia's High-Efficiency Direct Current (DC) Gensets portfolio is designed to meet the needs of the telecom industry in lowering CO2 emissions, as well as looking to reduce OpEx and Total Cost of Ownership (TCO)….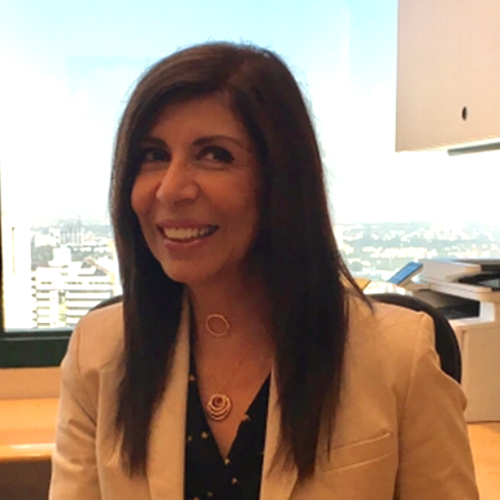 Rebeca Gonzalez Huerta
Senior Marketing Manager – Club Comex
Rebeca Gonzalez Huerta
Marketer with more than 25 years of experience in different areas of marketing. Brand Manager at Tequila Herradura and Ferrero Mexico. Director of Marketing at Dulces Lorena (Pelon Pelo Rico), Dulces Vero, and other consumer companies and advertising agencies. Today at Club Comex, Rebeca is Senior Marketing Manager for trade promotions and leader of CRM and loyalty program for Mexico.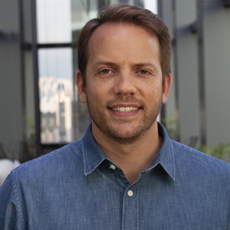 Silvio Pegado
Head Business Development for RCS in LatAm, Google
Silvio Pegado
Over 17 years of experience in the telephony and technology market, Silvio joined Google almost 2 years ago to lead RCS / RBM messaging carrier service partnerships in Latin America. Previously, Silvio worked on Twitter for 3 years developing partnerships with operators, web portals, local smartphone manufacturers and acquired solid experience in products, marketing and innovation in companies TIM, Oi and Claro. He holds a degree in Economics from IBMEC with an MBA in Business Management from the same institution.