MWC23 Barcelona – 5G Futures Summit
Whats On About MWC23 Barcelona Attend
The Mobile Journey: From connecting people to unifying cyber and physical worlds
Join us at the 5G Futures Summit to hear how next generation 5G networks will revolutionise business with its promise for huge changes in global, local and private connectivity. Innovative technologies, such as Network Slicing, Telco Edge Cloud, 5G-Advanced and Cloud Edge Computing, combined with AI and ML technologies, offer businesses unique opportunities to seamlessly unify the cyber and physical worlds.
With the promise of increased bandwidth, ultra-low latency, enhanced security, and the ability to connect one million devices per one square miles, 5G networks is key to supporting advanced 5G use cases for enterprise customers and bringing an end to glitches and delays to mobile users.
Security Headline Sponsor: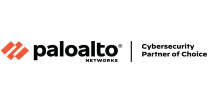 5G Futures Summit Platinum Sponsors: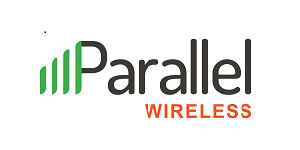 5G Futures Summit Gold Sponsors: 



5G Futures Summit Sessions
Session 1: The Power of Open APIs to Federate Cloud Networks
Time: 09:10-10:20 (70 mins)
Moderator: Henry Calvert
Looking to capture the full potential of the 5G vision? Join us for a discussion on the role of a Federated Global Operator Platform in creating a cloud network of open API gateways. The session will also explore how monetisation of 5G networks can be achieved at scale using cloud technologies, and the opportunity for related investment in 5G, including 5G Standalone and Fixed Wireless Access (FWA), with benefits from Virtualisation.
Our Speakers: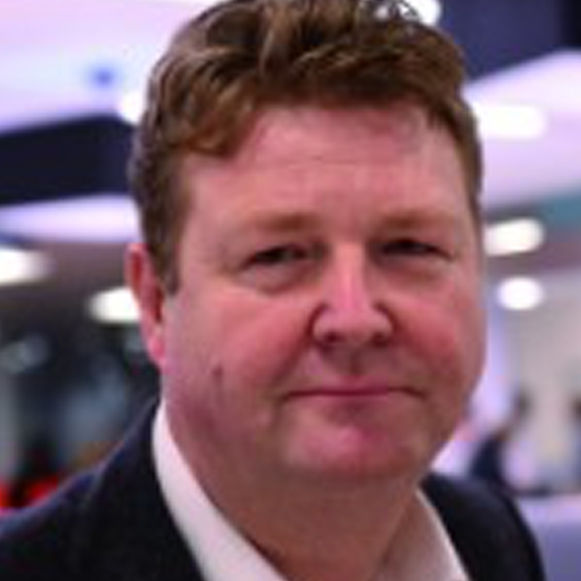 Henry Calvert
Head of Networks, GSMA
Henry joined the GSMA in December 2013, and is responsible for the delivery of the Future Networks programme. A key programme of the GSMA's strategic focus, to deliver industry scale for IP Communications and 5G, whilst considering Network Economic challenges for the Mobile industry as it transitions to a 5G Era.
Previously he worked for the SingTel Group and has over 20 years' experience in the telecommunications sector, both in Networks and IT portfolios and has been involved in the deployment of mobile networks in over 10 operations across 10 different countries. Henry designed and built Optus' 3G + LTE mobile network, all IP network and managed the product development transformation.  He was the creator and board member of the network sharing Joint Venture between SingTel Optus and Vodafone Networks Pty Ltd (Australia).
Henry has been a board member and Chair of the Australian Mobile Telecommunications Association (AMTA) and previously held an Executive Management Committee position in the GSMA.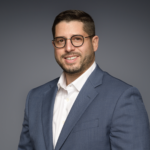 Nicholas Zylberglajt
CEO, Unmanned Life
Nicholas is the CEO of Unmanned Life where he leads the vision, overall strategy and investment efforts.  He is a leader with more than 13 years of experience in the technology and entrepreneurship space, having approached the adoption of new technologies from different perspectives such as deep tech, startup creation, open innovation, regulation, mentoring and supporting more than 1500 startups in their growth journey.  He has a track-record in B2B/B2G, in particular in Logistics, Telecoms and Industry 4.0 engaging globally with customers and partners. He has worked and done business with corporations such as Telefonica, Swiss Post, UPS, SEAT, Etisalat and more. Nicholas has shared his vision about the future of societies, logistics and autonomous robotics in different conferences such as MIT Technology Review, Mobile World Congress, GSMA, Lisbon Investment Summit, 4YFN, Global Innovation Summit, Dubai 10X, Plug and Play, Dubai Future Foundation, Wayra, European Parliament and more.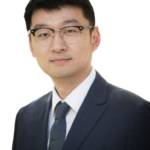 George Zhao
Deputy Chief Marketing Officer, Whale Cloud
Over 15-year telecom IT experience; Comprehensive knowledge background, technology, and business; Global vision & experience; Fast learning ability for new technology and industry trend; Good leadership.​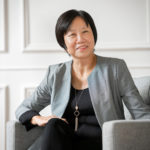 Dr. Ong Geok Chwee
Chief Executive Officer, Bridge Alliance
Geok Chwee is the Chief Executive Officer of Bridge Alliance. Bridge Alliance is an alliance of 34 premier telecommunication service providers covering Asia, Middle East and Africa. She oversees the strategy and operation of Bridge Alliance, delivering regional initiatives that enable Bridge Alliance telco members to collaborate as close partners, delivering cross border solutions for Multi-national corporations, serving more than 900 million mobile subscribers.
With more than 20 years of experience in the info-communications industry, Geok Chwee has extensive experience in managing the incubation, development and launch of new technologies and businesses in the enterprise sector. She championed the incubation of emerging growth businesses focusing on Platform-as-a-Service, Internet of Things, and Big Data analytics, with responsibilities spanning business development, product development, product management and product marketing.
Geok Chwee is a technology evangelist who believes in open collaboration with partners and customers, co-creating value-driven innovation to advance new growth engines.
Geok Chwee holds a Bachelor of Electrical Engineering from the National University of Singapore, a Master of Business Administration from the University of Bradford, United Kingdom and a Doctor of Innovation from Singapore Management University.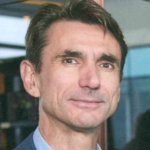 Juan Carlos Garcia Lopez
SVP Technology Innovation and Ecosystem, Telefonica Group
Juan Carlos is SVP Technology Innovation and Ecosystem at Telefonica Group, focused on technologies like Edge Computing, NaaS, Network Slicing or AI. He leads the Technology Architecture and Innovation Plan and oversees Telefonica's participation in standards (O-RAN, ETSI, 3GPP…) and industry fora, representing Telefonica in bodies like the GSMA, Telecom Infra Project, 5TONIC (Telefónica's 5G ecosystem lab), INDESIA (Spanish association for the development of the Data Economy and AI in the Industrial sector) or the European Alliance for Industrial Data, Edge and Cloud.
He has developed a good part of his career at Telefonica GCTIO unit with different VP positions:  Technology and Architecture (2017-19), Radio Access (2016-17), Transport (2015-16), Operations and Plans (2010-11), Architecture and Plans (2008-9), Fixed Access (2006-7).
Along his 32 years in the Group, he has worked in several Telefónica companies: Germany (2011-14), Data Europe (Italy 2000-2, Germany 2003-5), Latam (1998-2000), R&D (1990-97), playing different technology, architecture, engineering, business development and R&D roles, with periods residing in US and Germany.
He has a Telecom Engineering degree at the Polytechnical University of Madrid and worked for seven years as associate professor of Computer Science at Carlos III University in Madrid.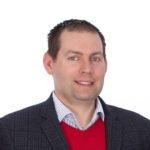 Nathan Rader
VP Cloudified Production, Deutsche Telekom
Nathan Rader was born in the US and holds both US and Swedish Citizenship. He is currently living in Germany while working for Deutsche Telekom leading the API initiatives.
Before joining Deutsche Telekom, he was leading the Telco practice for Canonical the company behind Ubuntu. He focused on helping Telcos transform to software first telcos. He also has experience in bringing cloud and virtualization to the Tele2 Group as Head of Cloud and Data Center.  Nathan was also responsible for launching the first 4G/LTE network in the world with Telia in Sweden while he was working for Nokia.
In his role at Deutsche Telekom Nathan is responsible for the innovation around monetizing the network via Network Capabilities
Nathan holds a degree in Aerospace Engineering from Embry-Riddle Aeronautical University.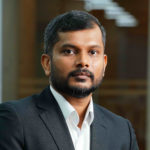 Namal Jayathilake
Chief Technology Officer , Axiata Digital Labs
Namal Jayathilake, Chief Technology Officer of Axiata Digital Labs, is a seasoned telco professional with over 18 years of experience in the industry. In his time with Axiata Group, Namal has cultivated a deep understanding of core telecom functions, Digital Transformations, Software development and delivery, and product R&D. He has extensive experience in working with global industry leaders to lead award-winning, customer-focused projects.
As CTO of ADL, Namal is responsible for engineering delivery and rigor, people growth and development, R&D, and business sustainability. Under Namal's leadership, ADL's vast product and services portfolio includes Telco OSS/BSS products, digital transformation enablers, Fintech solutions, Data Analytics and AI solutions, IOT products, and related emerging technologies.
Namal holds an MBA (PIM) from the University of Sri Jayewardenepura, PG Dip in telecommunication, and his B.Sc. Eng. (Hons) in Electronics and Telecommunication from University of Moratuwa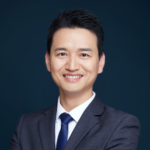 Marcelo Zhou
Chief Business Advisor, Whale Cloud International
Over 15 years of experience in designing innovative business solutions for CSP; Skilled in BSS, OSS, cloud computing, application development, and virtualization. Demonstrating effective communication and presentation skills, developing opportunities in global market.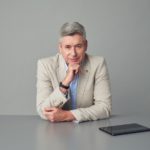 Neil Tomkinson
Chief Information Officer, U Mobile
Neil Tomkinson is a South African IT veteran who has spent just over 3 decades in the telecommunications industry. 24 years of this time was spent working at MTN which is the biggest African Mobile Operator with 230 Million Subscribers. During his tenure at MTN Neil worked in the South African, Iranian, and Ugandan operations as well as in MTN Group overseeing group standards and strategies for all the group operations. Neil joined U Mobile as CIO where his key objectives are to transform the systems that can sustain, support and grow the business objectives.
Having worked his way up to the top from Engineer to CIO, Neil's depth of technical understanding has allowed him to successfully implement key IT strategies including transformation and first to market innovations. Neil's vast technical and business knowledge coupled with perseverance and continuous learning has put him in good stead to lead IT teams of the future.
Session 2: To Infinity and Beyond with 5G-Advanced
Time: 10:50 – 12:20 (90 mins)
Moderator: Sylwia Kechiche
Within two years of standardisation, 5G has been launched in 50% of countries worldwide, covering 26.2% of the global population. This is the fastest deployed technology to date: 5G is on course to serve two billion connections by 2025. So what can we expect next for the 5G Era?
Join us and industry experts as we look into the future of new 5G wireless innovations that are strengthening the 5G foundation. Including 5G-Advanced, as a key enabler of the AR/ VR services including the Metaverse and massive IoT with its enhanced uplink connectivity and how it will take us beyond our current technologies, bridging 5G, 6G and more.
Our Speakers: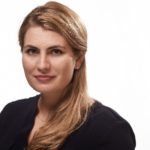 Sylwia Kechiche
Principal Industry Analyst, Ookla
Sylwia Kechiche, currently Principal Industry Analyst, Enterprise at Ookla. Previously Principal Analyst, IoT and Enterprise at GSMA Intelligence, where she was responsible for the development of IoT & Enterprise product, including market sizing, custom consulting, survey work, and report writing.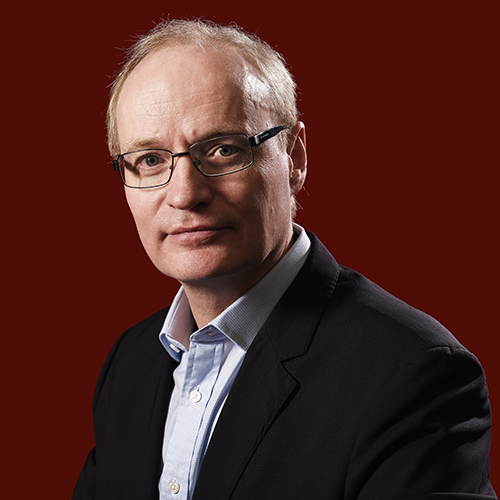 Alex Sinclair is the Chief Technology Officer at the GSMA. With more than 25 years in telecommunications in general and mobile in particular, Alex has worked for a number of companies in the UK, Germany and the US. In the early 1990's, Alex was part of the project team that launched the T-Mobile D1 network in Germany. In 1995, Alex helped Syniverse to launch their GSM clearinghouse business. Prior to joining the GSMA, Alex was Director of Network Engineering at ICO (a Global Satellite venture). Alex has served as Chief Technology Officer of the GSMA since 2005.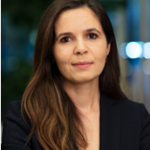 Dr Sibel Tombaz
Head of Product Line 5G Radio Access Net, Ericsson
Dr Sibel Tombaz is Head of Product Line 5G Radio Access Network at Ericsson, based in Stockholm, Sweden. She is responsible for the Profit and Loss (P&L) and life-cycle of Ericsson's global 5G RAN product.
She leads her team in bringing innovative software solutions needed to successfully develop and deploy best performing 5G networks to meet the needs of both enterprise and consumer markets. These technologies continue to transform every sector and create positive change benefiting not only customers but society in general.
Tombaz joined Ericsson in 2014 and held positions in research and product management. She worked on 5G concept development, 5G use cases and energy performance of radio access networks. She also initiated and introduced award-winning Ericsson Spectrum Sharing solution which allows operators to transition from 4G to 5G utilizing the same spectrum band – which has never been done until now.
Tombaz holds a Ph.D. degree in communication systems from KTH Royal Institute of Technology in Stockholm.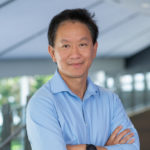 Tingfang Ji
Vice President of engineering in Wireless R&D, Qualcomm
Tingfang Ji joined Qualcomm in 2003 and is currently a Vice President of engineering in Wireless R&D. From 2003 to 2014, he made instrumental technical contributions toward the development of LTE and LTE-Advanced technology and served as a vice chairman of the radio working group (RAN4) of 3GPP. Since 2014 he has been responsible for the flagship Qualcomm 5G/6G research project, driving Qualcomm's 5G NR air interface design/standardization efforts, sub6 GHz multi-vendor pre-commercial 5G NR IODT/trials, experimental macro network developments, and pre-6G research. Since 2022, Tingfang has been chairing the technology working group of NextG Alliance to promote North American 6G technologies. Before joining Qualcomm, Tingfang was a member of the technical staff at Bell Labs. As an inventor, he has more than 600 granted US patents. Tingfang received his Ph.D. in E.E. from the University of Michigan, Ann Arbor, in 2001 and a B.Sc. from Tsinghua University, Beijing.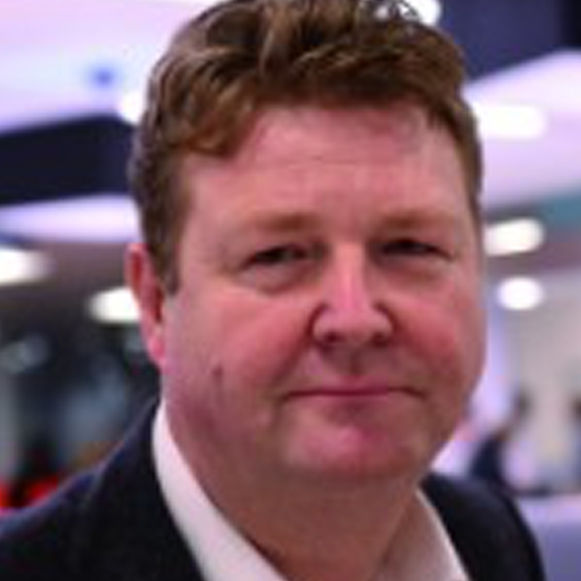 Henry Calvert
Head of Networks, GSMA
Henry joined the GSMA in December 2013, and is responsible for the delivery of the Future Networks programme. A key programme of the GSMA's strategic focus, to deliver industry scale for IP Communications and 5G, whilst considering Network Economic challenges for the Mobile industry as it transitions to a 5G Era.
Previously he worked for the SingTel Group and has over 20 years' experience in the telecommunications sector, both in Networks and IT portfolios and has been involved in the deployment of mobile networks in over 10 operations across 10 different countries. Henry designed and built Optus' 3G + LTE mobile network, all IP network and managed the product development transformation.  He was the creator and board member of the network sharing Joint Venture between SingTel Optus and Vodafone Networks Pty Ltd (Australia).
Henry has been a board member and Chair of the Australian Mobile Telecommunications Association (AMTA) and previously held an Executive Management Committee position in the GSMA.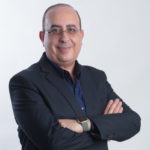 Dr Mahmoud R Sherif
Head of the Technology & IT Strategy , du
Dr Mahmoud R Sherif was appointed to be the Chairman of the 5G Steering Committee for the successful 5G Launch of du in May 2019. He is a leading expert with more than 25 years of international experience across three continents in the strategy, design, development and implementation of next generation networks & Information Technologies. Recently, he's been appointed to handle the Technology Enablement of "Beyond Connectivity" as part of his role leading both the Network and IT Strategy. Dr. Mahmoud received his Ph.D. degree in Electrical Engineering from the City University of New York, USA. From 1997 to 2008, he was working in the Wireless Business Unit at Alcatel-Lucent (currently part of Nokia), in  New Jersey, USA. In 2008, he moved to Dubai in the United Arab Emirates to join the Emirates Integrated Telecommunications Co. "du" where he has held several positions including the head of the Mobile Network Planning. He has published several related papers in various Technical Journals as well as multiple international conferences. He has multiple contributions to the 3GPP and other Telecommunications standards. He also has more than 11 granted patents in the USA. In 2014, Dr. Sherif co-authored a book titled "Design, Deployment, and Performance of 4G-LTE Networks: A Practical Approach.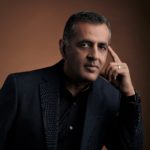 Ronnie Vasishta
Senior Vice President - Telecom, NVIDIA
Ronnie Vasishta is responsible for NVIDA's telecom business and strategy and telecom go to market across all end markets. He joined NVIDIA in October 2020 from Intel, where he most recently served as the vice president and general manager of the Network and Configurable Logic Division, Data Products Group. At Intel, Ronnie's team managed the company's programmable business with telecom manufacturers and communication service providers. Ronnie formerly served as CEO of privately held eASIC, which focused on the Telecom and storage markets and was sold to Intel in 2018. Previously, he was vice president of technical marketing at LSI Logic, following a series of other engineering roles there.

John Gao
President of 5.5G Domain, Huawei
As the President of 5.5G domain, John Gao now oversees Huawei business in the 5.5G field. He joined Huawei in 1998, and has more than 20 years' experience in wireless communications, formerly serving as the Chief Expert & Design Director of 5G Solutions Department and TD-LTE Solutions Design Department, as well as in R&D for ETS, CDMA, and TD-SCDMA. John Gao has a deep understanding of wireless technology evolution and solution requirements.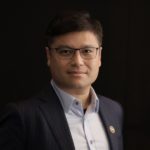 Sheldon Yau
Head of Wireless & Core Network Engineering, Hongkong Telecom
Sheldon joined Hong Kong Telecom / PCCW in 2008 and he is now the Head of Wireless & Core Network Engineering.
Sheldon devoted his career life to the telecommunication industry, and have solid networking experience for 2G, 3G and 4G mobile communications.  In 2020, he led his engineering team to launch the first 5G mobile network in Hong Kong.  The 5G network enabled a lot of new mobile applications during the COVID-19 period, such as remote doctor consultation, large scale work / study from home activities, intelligent buildings / construction sites, mobile drone, X2B business platform by Lamp Site, etc.
He is now working in various new technical projects, include 5G-Advanced ( 5.5G ), Optical Massive MIMO Antenna, Multi-layer Cloud Core Networking, Wireless Metaverse, and targets to bring more green and hi-tech solutions to the society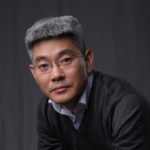 Xiaodong Xu
Chief Specialist, China Mobile
Xiaodong Xu currently serves as the Chief Specialist of China Mobile, which he joined in 2007. He is a well-known technology expert in the wireless community and network optimization areas. He has spent over a decade working on 3GPP standardization and 4G/5G field networks, covering physical layer design, higher layer design, and cooperative networking among generations of networks. He has made substantial contributions to the 3GPP RAN and RAN1 communities, and served as Rapporteur of "5G NR requirements" and RAN Vice Chairman from 2017 to 2021, and as RAN1 vice chairman since 2021.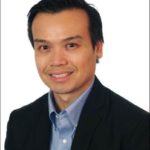 Alan Loh
Innovation & Solutions Executive General Manager, Zain KSA
Accomplished engineering technologist with over 20 years of experience. Alan has commercial expertise in launching 5G in Saudi Arabia and introducing new 5G devices, and have built and led teams of experts in exploring new technologies to create customer-centric solutions for Zain Saudi Arabia. Alan is a visionary leader committed to excellence and staying ahead of emerging trends.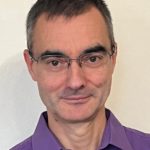 Bernard Despres
Vice-President Core Network, Automation, Security, Orange
Bernard graduated from ISEP, a digital engineering school, and began his career at the Orange Group's R&D center, progressively becoming team manager, chairman of standardization committees and then head of an R&D laboratory.
For 4 years, he held the position of Strategy and Planning Director of the "R&D, Network and Service Platforms" department within our subsidiary Orange Poland in Warsaw.
In 2012, he joined Orange Europe (Spain, Poland, Belgium-Luxemburg, Romania, Slovakia, Moldova) as Country ITN Director in charge of Poland, then as Vice President "Europe Country Support" where he supervised the ITN activities of Orange subsidiaries in Europe.
Since January 2022, he leads the Orange Innovation Networks unit in charge of core network, automation, cybersecurity and E2E services integration where one of the key project is to deploy in Orange Countries a brand new 5G stand-alone core network.
Session 3: Strengthening 5G Security in 2023
Time: 13:20-14:20 (60 mins)
Moderator: Alex Leadbeater
This session will provide an overview of significant security threats which have impacted the mobile telecommunications landscape in the last year. GSMA and industry experts will give insight to how the mobile ecosystem can build stronger security resilience by discussing key security topics within infiltration, access exploitation and availability compromise. The GSMA's 5th annual Security Threat Landscape Report highlights the security threat and industry response through industry examples.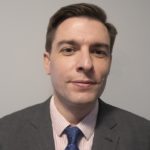 Alex Leadbeater CEng MIET.
Technical Security Director, GSMA
Alex is Technical Security Director at GSMA. Alex has spent over 25 years working across the Communications and Cyber Security industry. Alex specialises in bridging the gaps between communications technology evolution and regulatory requirements (Security, Privacy, Public Safety) placed on the Communications Service Providers.
Alex has been involved in standardisation for 20+ years and currently chairs several industry Cyber Security and Regulatory standards groups. Starting his career in satellite communications, following a Master's degree in Electronic Engineering from Warwick University. Prior to joining GSMA in Jan 2023, Alex held a range of technical, design and regulatory governance roles for BT Plc.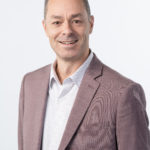 Jerome Birot
VP-Voice & Services Development Opportunities, Telus
Jérôme Birot is the Vice President of Telephony Services and Wireless Core DevOps within the Chief Technology Office at TELUS. His main responsibilities range from strategy evolution, deployment and implementation all the way to service assurance across his portfolio for consumers, businesses and IOT. This includes the transformation of the network to Cloud native and the push for automation. Before TELUS, Jérôme also worked for various network vendors and other service providers in Canada and the UK.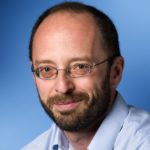 Leonid Burakovsky
5G Security CTO, Palo Alto Networks
Leonid Burakovsky currently serves as a 5G security CTO at Palo Alto Networks. Leonid pioneered a new area of products to strengthen 4G and 5G security. He is a co-inventor and an author of 50 granted 5G/4G security patents. Leonid contributed to the Open Ran Policy Coalition "Open RAN security in 5G" April 2021 paper. Leonid also initiated and led the creation of the GSMA permanent security reference document, FS.37. This document provides recommendations for Communication Service Providers to detect and prevent attacks and security threats against mobile networks, services, and applications.
Prior to this role, Leonid served as F5 Networks' Senior Director of Service Provider Solutions and Juniper Networks' Strategic Alliances CTO. Leonid regularly speaks at industry forums such as IEEE, Mobile World Congress, NGMN, 4G, CTIA, Futurecom, BroadbandForum, LTE events, Intel's Network Builders, to name a few. Leonid has more than 30 years of industry experience and holds both a Bachelor's and Master's degree from Kyiv Engineering Technical Institute in Information Systems Engineering.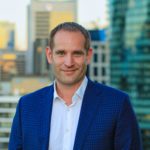 Derek Manky
VP Global Threat Intelligence, Fortinet
Derek Manky leads FortiGuard Labs' Global Threat Intelligence Team at Fortinet, bringing over 20 years of cyber security experience. He has established frameworks in the security industry including responsible vulnerability disclosure, which has exercised the responsible reporting of over 1000 zero-day vulnerabilities. Manky has been with the Cyber Threat Alliance since it was founded in May 2014. For more than 15 years he has been highly engaged with collaborative industry efforts including the CTA, FIRST.org, NATO NICP, MITRE CTID, INTERPOL Expert Group, and the World Economic Forum Partnership Against Cybercrime (PAC). His vision is applied to help shape the future of proactive cyber security, with the goal to make a positive impact towards the global war on cybercrime. Derek Manky graduated from BCIT in 2003 with a Diploma of Technology in Computer Systems – Data Communication Systems.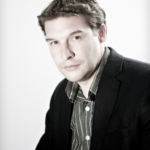 David Rogers MBE
CEO, Copper Horse Ltd.
David is a mobile phone and IoT security specialist who runs Copper Horse Ltd, a software and security company based in Windsor, UK. His company is currently focusing on product security for the Internet of Things as well as future automotive cyber security.
David chairs the Fraud and Security Group at the GSMA. He authored the UK's 'Code of Practice for Consumer IoT Security', in collaboration with UK government and industry colleagues and is a member of the UK's Telecoms Supply Chain Diversification Advisory Council.
From 2015-2022 he sat on the Executive Board of the Internet of Things Security Foundation. He has worked in the mobile industry for over twenty years in security and engineering roles. Prior to this he worked in the semiconductor industry.
David holds an MSc in Software Engineering from the University of Oxford and a HND in Mechatronics from the University of Teesside. He lectured in Mobile Systems Security at the University of Oxford from 2012-2019 and served as a Visiting Professor in Cyber Security and Digital Forensics at York St John University.
He was awarded an MBE for services to Cyber Security in the Queen's Birthday Honours 2019.
He blogs from https://mobilephonesecurity.org and tweets @drogersuk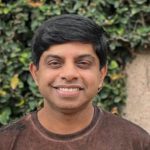 Nagendra Bykampadi
Head of Security Architecture and Standards & Co-chair, O-RAN Alliance Security Work Group, Rakuten Symphony
Nagendra Bykampadi is Head of Security Architecture and Standards for Rakuten Symphony. He also serves as vendor co-chair of the O-RAN Alliance Security Work Group (WG11). Nagendra brings more than 25 years of wireless industry experience, working in direct support of security standardization in 3GPP SA3 and O-RAN Alliance since 2014. He leads a team of architects providing security architecture guidelines and support for Rakuten Symphony's cloud native products. Nagendra is actively engaged with operators globally on all matters related to Open RAN security.
Session 4: Driving Supply Chain Resiliency for Open RAN Development
Time: 14:50-15:50 (60 mins)
Moderator: Kelsey Kusterer Ziser
Supply chain resilience is defined by its capacity for resistance and recovery. During this session, we will discuss the economic and technological impacts that the supply chain has on open RAN deployments, and identify areas of improvement to further momentum in the open RAN space. We'll also provide insights into the impact of standards on open RAN, and how the industry can better connect historically underserved regions with open RAN and 5G.
Our Speakers: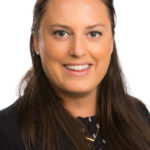 Kelsey Kusterer Ziser
Senior Editor, Light Reading & Curator, 5G Exchange, Light Reading
Kelsey is a senior editor at Light Reading, co-host of the Light Reading podcast, and host of the "What's the story?" podcast. Her interest in the telecom world started with a PR position at Connect2 Communications, which led to a comms role at the FREEDM Systems Center, a smart grid research lab at N.C. State University. There, she orchestrated their webinar program across college campuses and covered research projects like the center's smart solid-state transformer.
Kelsey enjoys reading four books at once, movies about space, crafting and (hoarding) houseplants.
Kelsey is based in Raleigh and can be reached at ziser@lightreading.com.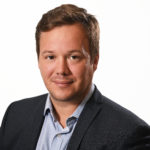 Emanuel Kolta
Lead Analyst , GSMAIntelligence
Emanuel Kolta is a Senior Analyst at GSMAIntelligence where he provides research and market analysis on 5G, network innovation and green transformation. Emanuel also helps identify economic benefits for mobile networks, which are related to innovations that unlock emerging business opportunities and improves operators' efficiency.
Prior to joining GSMA Intelligence, Emanuel was a management consultant and held various analyst roles in telecommunication.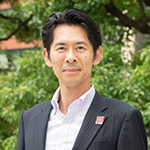 Sadayuki Abeta
Global Head of Open-RAN Solutions and OREC Evangelist, NTT DOCOMO, Inc.
Sadayuki Abeta is global head of open RAN solutions and OREC evangelist in NTT DOCOMO for creating open RAN ecosystem globally, and shaping them to meet customer and service provider needs. 
Since joining NTT DOCOMO, INC in 1997, He has been working for research, standardization and development of the UMTS/W-CDMA, HPSA, LTE, LTE-Advanced and 5G. From 2005 to 2009, he was a vice chairman of 3GPP TSG-RAN WG1 and rapporteur of LTE and LTE-Advanced in 3GPP TSG RAN WG1. From 2018-2022, he was a General Manager of the Radio Access Network Development Department, which is responsible for development of LTE, 5G, X-haul and satellite communications.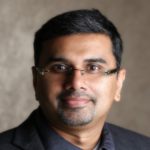 Partha Seetala
President of the Cloud Business Unit , Rakuten Symphony
Partha Seetala is the President of the Cloud Business Unit at Rakuten Symphony and formerly the Founder and CEO at Robin.io. With more than 20 years of technology and product vision, and expertise, he has taken multiple fully-featured products from concept to market. He has conceived, designed, and built products in Scale-out distributed storage, File Systems, Networking, Distributed Systems, Big Data, and Information Analytics and Containers/Kubernetes space.
Prior to founding Robin.io, which was acquired by Rakuten Symphony in 2022, he was a Distinguished Engineer at Symantec's information and storage management business, known as Veritas. In that capacity, he conceived, architected, and led engineering teams to take multiple products from concept to market. He was also an adviser on multimillion-dollar product lines, including NetBackup, Cluster File System, Veritas Cluster Server, and Information Fabric. He holds a master's degree in Computer Science and Engineering from the University of Minnesota.
Dr Doug Pulley
Chief Solutions Architect at Picocom, Picocom
Doug is Chief Solutions Architect at Picocom with over 30 years of experience working as a technologist in the wireless industry. He co-founded Picochip, the pioneer behind 'baseband processors for femtocells/small cells', and was CTO from inception to company exit. In Doug's broad wireless career, he has not only worked in semiconductors but for an infrastructure manufacturer, an operator, and a regulator with experience at Intel, AT&T/Lucent, Vodafone and OFCOM.
Doug holds a PhD in coverage techniques for wireless networks from the University of Bath and an Masters degree in Psychology specialising in cognitive neuropsychology. He is the inventor of multiple patents in wireless techniques in CDMA, OFDM and mmWave radar.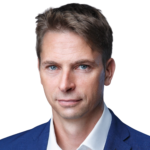 Pal Zarandy
Group Chief Strategy Officer, Mobile & 5G, 4iG Group
Pal Zarandy has spent the last 15 years advising mobile operators, regulators, governments, mobile infrastructure vendors, telecoms investors, across over twenty countries. His advisory focused on networks, radio spectrum, 5G deployment strategy, 5G monetization, network economics and strategic supplier evaluation. Pal's mobile industry analysis have been cited by international media outlets like Reuters, The Financial Times, The New York Times, and The Economist.
Pal started his career in Ericsson's research lab where he invented several technology patents. Following this, for five years Pal worked at Vodafone Hungary from expert to senior manager positions, in the technology and commercial side.
Pal has spent the last two years advising 4iG Group's management in realizing its transformative strategy and growth in the telecoms sector across Central and Eastern Europe. 4iG is currently a leading info-communications group and operates mobile networks in Hungary, Albania, and Montenegro.
In February 2023 Pal has joined 4iG as Group Chief Strategy Officer, Mobile and 5G. Pal leads the development of 4iG Group's strategic vision and road map for 5G, mobile infrastructure and spectrum investments, as well as mobile equipment vendor diversification and Open RAN. Pal also continues to support 4iG's M&A team in its expansion journey.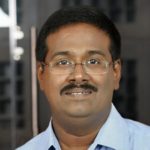 Ganesh Shenbagaraman
Head of Integrated Products and Ecosystems , Radisys
Ganesh heads Radisys' integrated solutions across wireless, wireline and media processing domains. Named in 2020 as the recipient of the Small Cell Forum Chair's Award, he leads 4G and 5G wireless product development, drives collaboration with industry partners and performs key leadership roles in 5G standardization and Open RAN ecosystem partnerships at Radisys. He also represents Radisys in industry forums such as the O-RAN Alliance, Small Cell Forum and TIP. Prior to joining Radisys, Ganesh held management and engineering roles at Continuous Computing and Infosys. Ganesh holds an M.E, Control Systems, from the PSG College of Technology and a bachelor's degree in Electrical and Electronics Engineering from the Government College of Engineering, Tirunelveli.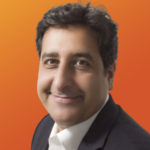 Ramin Attari
RVP MEA, Parallel Wireless
Ramin Attari is the Regional VP for Middle East and Africa for Parallel Wireless.  Ramin has more than 30 years experience in the Telecommunications industry with Operators/Infrastructure Providers and ISVs.  He spent the first 15 years of his career based out of the UK and France.  For the past 18 years he has been based in Dubai focusing on MEA Communication Service Providers.
Join us at the 5G Futures Summit, register your interest below: