MWC23 Las Vegas – Sports and Entertainment Summit
Whats On About MWC Las Vegas Attend
Industry City Lead Partner: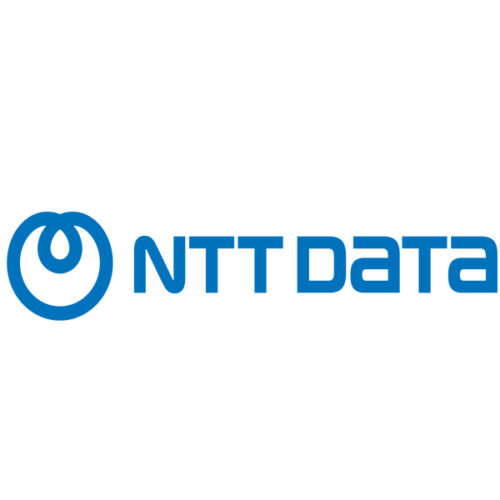 Industry City 5G Supporting Partner:
Industry City Sports and Entertainment Sponsor: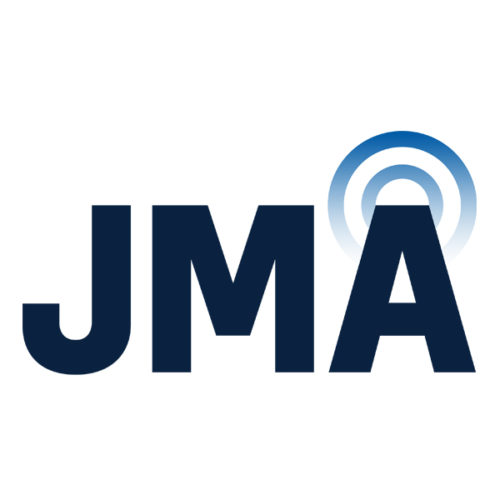 Join us for the first Sports and Entertainment Summit on Tuesday 26 September 2023 at Industry City, Las Vegas Convention Center, West Hall, W1.
Why is sports and entertainment connectivity important? Technology will continue to infuse every aspect of sports, creating a more immersive experiences for fans at live events and at home and across North America with investment in sports and entertainment connectivity solutions to enhance the guest experience from driveway to driveway and the digital transformation of the back office. Globally, sports venues are seeing a 67% growth in data usage year over year and its a huge market opportunity for the mobile ecosystem with significant innovation
Featuring exciting case studies from across multiple sports and entertainment venues, we will explore the challenges, the partnerships, the impact for fans and guests and the value for the owners and for telcos helping to drive the digital transformation forward.
With Formula 1 Heineken Silver Las Vegas Grand Prix in November 2023 and Superbowl LVIII being hosted by Allegiant Stadium in February 2024, there is no better time to bring this unique summit to MWC23 Las Vegas and feature as a core part of GSMA Industry City.
Source: Ericsson figure. https://www.ericsson.com/en/small-cells/stadium
Our Sessions
Session 1: Sports and Entertainment Summit: Redefining wireless in the sports and entertainment world
Time: 13:30 – 14:30 PDT
As the world grows ever more dependent on mobile wireless technology, owners of sports stadiums and large entertainment venues require the latest cutting-edge technology to deliver applications that delight and impress their fans and guests. JMA is redefining wireless with a multi-service platform architecture that provides a wide range of flexible and reliable solutions for multi-operator cellular coverage in-building and outdoors, ensuring connectivity is seamless and delivering value for today's business challenges, while planning for tomorrow's business transformation.
Agenda:
Presentation: JMA Wireless, CEO, John Mezzalingua and Guest
Panel: How wireless connectivity is delivering new guest experiences in entertainment
Confirmed Speakers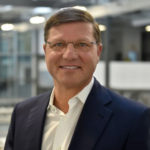 John Mezzalingua
CEO and Chairman, JMA Wireless
John Mezzalingua is the Chief Executive Officer (CEO) and Chairman of JMA Wireless (JMA), which he founded in 2012.
A disruptive force in the wireless industry, JMA makes the world's most advanced software-based 5G platform (XRAN), which it designs, codes, and manufactures in the United States. With this revolutionary technology, JMA is at the forefront of the shift to interoperable network infrastructure (OpenRAN) and is helping to restore U.S. wireless technology leadership at a critical time in the transition to 5G.
Based in Syracuse, NY, JMA has multiple locations throughout the United States and Europe, employing more than 1,000 people worldwide. In Spring 2022, JMA will open an advanced 5G Manufacturing Campus in downtown Syracuse, which will span a full city block and create more than 200 new, high-value technology manufacturing jobs.
Prior to JMA, John spent twelve years as CEO of PPC, a manufacturing company of technology products for the cable TV industry, which he sold in 2012.
John and his wife, Kimberly, cofounded the John and Kimberly Mezzalingua Family Foundation, a private philanthropic foundation that works to strengthen educational and economic opportunities
for Syracuse families. Since 2014, John has served as Chairman of the Board of Trustees of Manlius Pebble Hill School, an independent, non-sectarian, pre K-12 private school in Dewitt, NY. In 2019, John joined the Provost Board at Villanova University.
John earned a Bachelor of Arts in Economics from St. Lawrence University. He and Kim have four children and reside in Skaneateles, NY.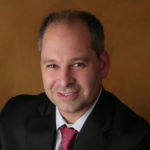 JR Wilson
Vice President Tower Strategy & Roaming, AT&T
Mr. Wilson is Vice President, Towers, Roaming and In-Building commercial strategy for
AT&T. Mr. Wilson leads the commercial side of AT&T's tower rents and leases for cell sites, small cells and poles. Mr. Wilson also leads AT&T's domestic, international and Wi-Fi roaming partnerships, along with 24/7/365 global roaming operations. Additionally, Mr. Wilson is responsible for the strategy, negotiations and commercial development of AT&T's In-Building systems, including stadiums, airports, municipal properties, etc. He is responsible for AT&T's deployment of FirstNet across AT&T's domestic roaming footprint and AT&T's collaboration with AST SpaceMobile on satellite-to-cellular service. Since 2012, Mr. Wilson has served as Chairman and Board member of the Wireless Broadband Alliance. In 2016, under Mr. Wilson's leadership, the Wireless Broadband Alliance founded and established June 20th as World Wi-Fi Day to celebrate Wi-Fi's role in driving affordable mobile broadband, including to underserved communities, around the globe.
Previously, Mr. Wilson served as CEO and Chairman of Wireless Maritime Services (WMS), dedicated to providing satellite-based cellular connectivity on major Cruise Lines. Mr. Wilson also led international partnerships and alliances for AT&T's global Internet-of-Things (IoT) business. Mr. Wilson drove the commercial and industry creation of the AT&T Global SIM that was the springboard for AT&T's leadership in connecting IoT devices globally.
Mr. Wilson joined AT&T Wireless Services (formerly Cingular) in 2001 and served in key roles in corporate development, mergers and acquisitions, joint venture management, international roaming and strategy, and international development.
Mr. Wilson started his career in Seattle with Arthur Anderson, after graduating from Syracuse University. Before starting at AT&T, Mr. Wilson spent several years at Teledesic, a start-up founded by Craig McCaw and Bill Gates with the vision of providing global, ubiquitous, mobile broadband using advance satellite technology. Mr. Wilson lives and works in Atlanta, GA with his wife and three children.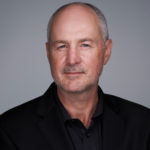 Neville Meijers
Executive Vice President, Chief Strategy, Product and Marketing Officer, JMA
Neville Meijers is Chief Commercial Officer (CCO) for Syracuse, New York-based JMA Wireless (JMA), which makes the world's most advanced and only all-software 5G platform, which it designs, codes, and manufactures in the United States. He joined JMA in February 2023. Neville previously worked at Kymeta as Executive Vice President, Chief Strategy, Product and Marteting officer. Before Kymeta, he led the development of Private LTE/5G Networks for Enterprises and the Industrial Internet of Things at Qualcomm. Neville was Chairman of the Board for the CBRS Alliance and founder and board director of the MulteFire Alliance, a new technology for cellular in unlicensed spectrum. Prior to this, he was the General Manager of MediaFlo Technologies International, a Qualcomm subsidiary.
Neville's experience also includes Discovery Communications, where he served as Executive Vice President of Business Development and New Media. He held senior executive positions in corporate strategy for Discovery Communications worldwide and served as Managing Director of Discovery Networks Asia based out of Singapore.
Neville's background combines a wealth of technical experience and global business success in the cellular, broadcast, media and Internet industries from his many years in C-level executive positions with Naspers and MIH. He serves on the board of Digital Intermediate Frequency Interoperability (DIFI) Consortium. Neville earned a Master of Business Administration Degree and Bachelor of Science Degree in Engineering from the University of the Witwatersrand, Johannesburg.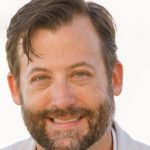 Brent Graeser
Senior Director, Telecom & Mobility, Caesars Entertainment Corporation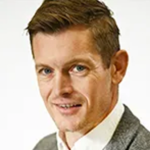 Richard Cockle
Head of IoT, Identity and Big Data, GSMA
Richard heads an international team at the GSMA and is responsible for developing new innovative products and services beyond the core network in IoT, Identity and Big Data for the mobile ecosystem. ​
As the key lead for GSMA engagements in the vertical industries, specifically; FinTech, Automotive, Aviation and Manufacturing, Richard has recently launched the GSMA Innovation Foundry, creating a collaborative platform for GSMA members and partners to work together on the major challenges facing the industry. ​
In addition, Richard is responsible for the GSMA's Strategy Group which regularly convenes to address strategic topics within the industry and supports the GSMA Board. ​
​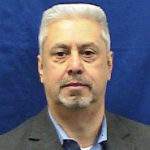 Robert Anderson
Director of Wireless Technology, Sphere Entertainment Company
Robert Anderson, Sphere Entertainment Company (an MSG Company) – Advanced Engineering.  Rob is a 15+ year veteran of the cable industry with a depth of networking experience. In the past 10 years, he has focused on wireless technologies, and supports all wireless initiatives. His most recent tenure has been supporting and advancing the wireless strategy of systems for Sphere. Additionally, Rob holds multiple patents for several other Sphere technological developments.

Brandon Braunlich
Senior Area Director, Engineering & Operations, T-Mobile
Brandon Braunlich began his wireless career in 2000 working for VoiceStream Wireless as a Radio Frequency Engineer. After the acquisition by T-Mobile, Brandon advanced his career by holding multiple leadership positions across eleven different Engineering markets around the country. In his current role as Sr. Director, Brandon is responsible for overseeing Engineering, Operations, and Network Development for the Las Vegas, Phoenix, Albuquerque, and El Paso markets with a total organization of more than 100 employees.
During Brandon's 23 years in the wireless industry, he has had the opportunity to build greenfield networks from scratch and upgrade networks to support 3G, 4G, and 5G technologies. His well-rounded experience in large and small markets has allowed him to deliver unique network coverage and capacity solutions to improve the customer experience.
Brandon holds a bachelor's degree from Liberty University and an MBA from WGU Washington.
Session 2: Sports and Entertainment Summit: How wireless connectivity is supporting the big game
Time: 15:00 – 16:00 PDT
How is wireless connectivity playing a critical role for Allegiant Stadium, as they prepare to host the Big Game?
The fan experience is top of mind for sports stadiums and their owners.  Allegiant Stadium, home of the Las Vegas Raiders is no different.  Allegiant Stadium has become the No. 1 international stadium for live events, according to Billboard Boxscore's annual rankings and is the first stadium to host over one million visitors annually.  Allegiant Stadium was built with the latest advancements in technology to address the high demands of our guests, and wireless connectivity plays a key role. Come learn how Allegiant stays on top of their game as they prepare to host the BIG GAME in 2024.
Agenda: 
Presentation: Las Vegas Raiders, VP of IT, Matthew Pasco
Panel: The evolution of Cellular and Private Wireless technology and their role in enhancing the fan experience
Confirmed Speakers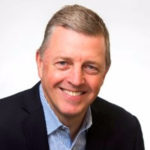 Todd Landry
Vice President, Applications & Innovation, JMA
Todd Landry is the Vice President of Applications & Innovation for Syracuse, New York-based JMA Wireless, leading technology and solutions market strategy.
He was instrumental in the vision of JMA's virtualized RAN, 5G and software vision, and with the emergence of private wireless, is driving the revolution of enterprise mobilized workstreams via complete solutions architectures.
Landry previously held executive product, market, and technology leadership positions with NEC Corporation, Sphere Communications, 3Com, and U.S. Robotics. His accomplishments are vast – among many things, he led the industry's first Internet access platform, and delivered carrier grade VoIP into operator networks and systems that enabled the first-ever mobile Internet connectivity on cell phones.
Landry holds numerous patents in communications and wireless technology areas and is a graduate of DeVry University and Illinois Northeastern University in engineering and interdisciplinary studies.
He is a regular speaker in global forums, panels, and keynotes, and is a member of the board of directors for the U.S. Alliance for Telecommunications Industry Solutions (ATIS), a founding member of The Next G Alliance, and sits on the advisory board for the CMO Council.
Brad Cheney
VP of Field Operations, Fox Sports
Brad Cheney manages technical and operational planning for the USFL, MLB, NYRA, and college sports along with advanced-technology projects for Fox Sports.
Cheney is a leader in new technology approaches, including IP-based live and postproduction centers, IP over RF, UHD, HDR, and UAS systems. His work includes innovative production approaches and executions for in-ground audio, robotic cameras, and home run productions.
Cheney is a eight-time Emmy winner and previously worked for MLB Network, Late Show with David Letterman, Game Creek Video, and COX Sports.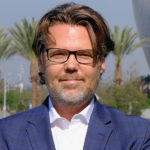 Skarpi Hedinsson
Chief Technology Officer, Los Angeles Rams
Skarpi Hedinsson joined the Los Angeles Rams in February of 2017 as the organization's first Chief Technology Officer. In this role, Hedinsson oversees the team's technology strategy, shared service delivery and management of both football and corporate technology activities.
In addition to these roles, Hedinsson drove the vision and led the team that oversaw the implementation of technology throughout Hollywood Park, the 298-acre district being built by Rams Owner/ Chairman E. Stanley Kroenke. This includes SoFi Stadium, YouTube Theater, a 6,000-seat performance venue, as well as retail, commercial office space, a hotel and more than 20 acres of parkland.
Prior to Hollywood Park and the Rams, Hedinsson was the Chief Technology Officer for Disney/ABC Television Group, where he oversaw efforts to identify new technology talent, capabilities and platforms. Hedinsson had previously served as the company's Senior Vice President, Technology & Platform, Digital Media and developed the revolutionary WATCH ABC and WATCH Disney services, making the Disney/ABC Television Group the first entertainment company to provide authenticated users access to both live, 24/7 linear network streams as well as an extensive offering of advantaged window "on demand" episodes on desktops, mobile and connected TV devices.
Hedinsson is the inventor or co-inventor of eighteen U.S Patents in the field of digital media and streaming video. He graduated from the University of Washington with a degree in Computer Science.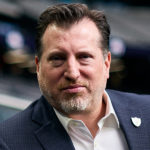 Matthew Pasco
Vice President, Information Technology, Las Vegas Raiders
Matthew Pasco, Vice President, Technology for the Las Vegas Raiders is in his 22nd season with the team. A Silicon Valley native and Marine Corps veteran, Matt's background is in technology infrastructure design and IT leadership. In 2018 Matt relocated from the Bay Area to Las Vegas to build and lead the technology design teams for both Allegiant Stadium and Raiders Headquarters in Henderson. Today, Matt heads up the Raiders IT group and remains heavily involved in the operation of the Stadium.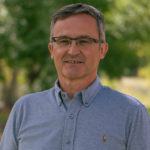 Marc Rouanne
Chief Network Officer and EVP, Dish Networks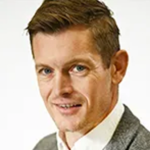 Richard Cockle
Head of IoT, Identity and Big Data, GSMA
Richard heads an international team at the GSMA and is responsible for developing new innovative products and services beyond the core network in IoT, Identity and Big Data for the mobile ecosystem. ​
As the key lead for GSMA engagements in the vertical industries, specifically; FinTech, Automotive, Aviation and Manufacturing, Richard has recently launched the GSMA Innovation Foundry, creating a collaborative platform for GSMA members and partners to work together on the major challenges facing the industry. ​
In addition, Richard is responsible for the GSMA's Strategy Group which regularly convenes to address strategic topics within the industry and supports the GSMA Board. ​
​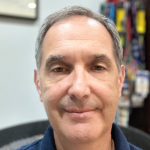 Michael Mason
President, CP Communications
Session 3: Sports and Entertainment Summit: Creating a world class fan & guest experience
Time: 16:30 – 17:30 PDT
By working with key partners from across the connectivity eco-system, the first GSMA MWC Las Vegas Sport and Entertainment Summit will explore how North America is leading the world in leveraging connectivity to enhance the fan experience using mobile technologies.
Whether a new stadium or an historic one, they all realise the critical importance of connectivity to deliver a world class fan and guest experience, even though the delivery challenges and solutions can be different.​ In the session, we will hear from leading experts and their successful use cases where mobile connectivity is at the heart of delivering an exciting world class fan and guest experiences.
Agenda: 
Presentation: Verizon, Chief Product Officer, Debika Bhattacharya
Panel: The innovative mobile solutions revolutionising the fan experience
Confirmed Speakers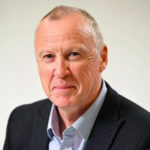 Brian Gorman
FinTech Vertical Lead, GSMA
Brian is the FinTech and MediaTech Vertical Lead at GSMA leading activities to enhance collaboration between the Financial Services, Sports and Entertainment vertical and the mobile eco-system. This reflects the strategy requested by the GSMA board to get closer to key verticals and better understand their needs.
His career includes product and commercial management in banking and mobile telecoms including O2, Lloyds and Barclays. As well as Telecomms, heading up the Digital Product team, Commerce, at Telefonica UK.
Sanjay Manandhar
CEO and Co-Founder, Wicket
Sanjay Manandhar is a Cambridge-based technology entrepreneur, investor, and mentor to a number of companies in AI, Computer Vision, FinTech, HealthTech, IoT, and MediaTech. Sanjay is currently CEO and co-founder of Wicket (www.wicketsoft.com), which provides facial authentication (facial ticketing, facial entry, and facial payments) and computer vision products to large venues in sports & entertainment, corporate, industrial, aviation, and the government.
Sanjay was the founder & CEO of Aerva, a SaaS software company to manage content on digital displays for advertising, employee communications, or entertainment. In total, Aerva managed close to 10,000 displays globally, from Times Square billboards to thousands of Anheuser-Busch 7-foot digital cooler doors, display in 33+ US Naval bases, universities, convention centers, airports, and transit hubs. Sanjay founded, grew, and sold Aerva in 2015 without raising any outside capital.
From 1996 to 1999, Sanjay picked technology stocks in London for a fund with GBP 12 billion under management. Sanjay's early career was at Sun Microsystems and Olivetti in Silicon Valley, NYNEX, and Siemens in Cambridge. Originally from Nepal, Sanjay brought the Internet to Nepal in 1994, creating the first two Internet Service Providers (ISP) there. Sanjay has a bachelor's degree in EECS from MIT, a master's degree from MIT Media Lab, and an MBA from INSEAD.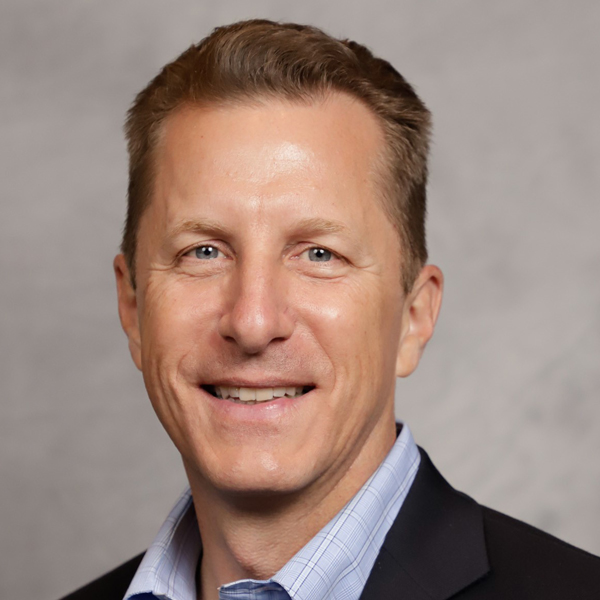 Joe Jorczak
Head of Global Revenue, AiFi
Throughout his 20+ year career, Joe has held leadership roles at large tech companies including Zendesk, Oracle, Medallia, and IBM. In his most recent role at Yext he led solution development, value messaging, customer engagement, and go-to-market strategy. Jorczak holds a degree in English from Penn State and an MBA from the Goizueta Business School at Emory.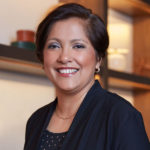 Debika Bhattacharya
Chief Product Officer, Verizon Business
Debika Bhattacharya is Chief Product Officer, Verizon Business, leading product management across all customer segments. She is responsible for the company's holistic product portfolio and its strategy and alignment with Verizon's Network-as-a- Service framework — including edge compute, software defined networking, IoT and 5G services, global networking solutions, security, advanced communications services, and managed services.
Debika has extensive experience leading complex technology projects for Fortune 1000 clients, guiding successful IT transformations in healthcare, retail, manufacturing, and financial services. She has held a variety of executive roles within Verizon, including an overseas assignment in Europe. She was instrumental in the global expansion of Verizon's communications network, as well as the deployment of breakthrough optical wave technologies.
Debika holds advanced degrees in Electrical Engineering and Physics from the Massachusetts Institute of Technology and the State University of New York. She serves as an industry liaison to the MIT community and participates in outreach programs aimed at increasing the participation of women and minorities in Science and Engineering. She is also active in IEEE-Women in Engineering and the Society of Women Engineers.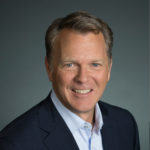 Eric Clark
CEO, NTT America
In his role as Chief Executive Officer of NTT Ltd. in the Americas, Eric drives closer collaboration between NTT DATA and NTT Ltd. operations in the region, supporting the launch of new and innovative combined offerings. Previously, he was the Chief Digital & Strategy Officer for NTT DATA Services, focusing on go-to-market and offering management strategies and solutions. He oversaw the development of the company's digital portfolio and led the ongoing evolution of insights and capabilities to facilitate client journeys through IT modernization and digital transformation.
Eric holds a Master of Business Administration from the McCombs School of Business at the University of Texas, Austin, and a Bachelor of Business Administration degree from the same university. He has more than 25 years of experience in the IT industry. Earlier in his career, Eric held numerous global senior leadership positions with ServiceNow, Dell, Hewlett Packard Enterprise, Arthur Andersen Business Consulting, Ernst & Young and Bank of America.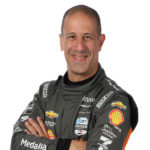 Tony Kanaan
Racing Driver, IndyCar
Tony Kanaan (2013 Indianapolis 500 winner)  began his racing career 1994 during the pre-digital era. Come hear Tony Kanaan share how digital technology transformed the racing experience over the years. Using car sensors, real time cameras and even health monitors on the drivers, the cockpit crew and the driver acts as a team to push the boundaries of this high speed and high risk sport. Tony will further share how technology helps him be a better eSport driver and engage differently with his fans.
Registration:
Pre-register your interest to join us at the Industry City Sports and Entertainment Summit by submitting the online form below. All MWC passes will be valid to access this summit.
Unfortunately pre-registration for this event has now closed.
Examples of use cases