Network Slicing: Use Case Requirements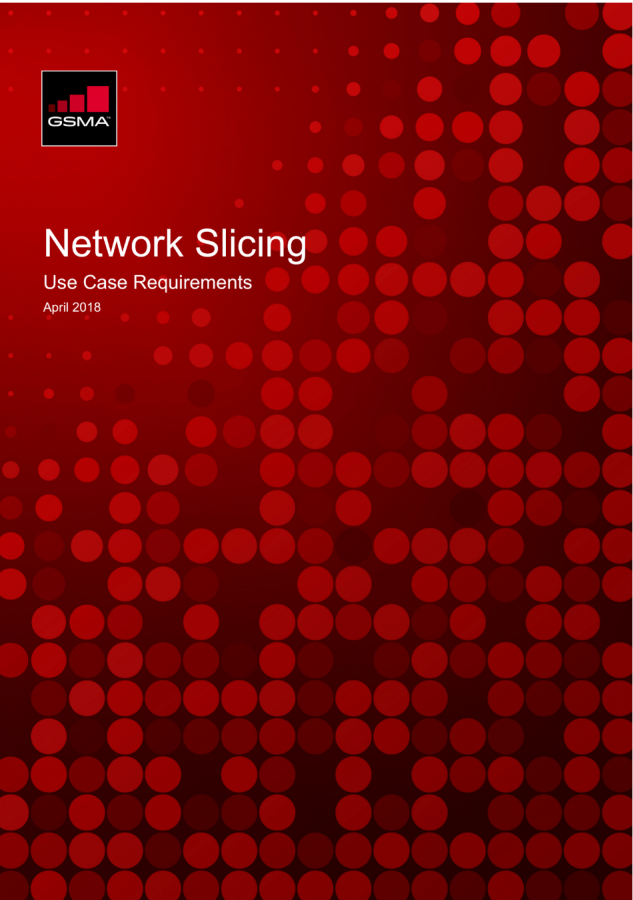 Network Slicing is set to be a prominent feature of 5G to allow connectivity and data processing tailored to specific customers' requirements. Mobile communications provided by smart networks will enhance the efficiency and productivity of business processes and will open up opportunities for operators to address the Business to Business segment more effectively.
In the 5G era, different industry verticals are seeking to leverage the power of technology to boost productivity across swathes of the economy. Network Slicing builds on this expectation, and together with the promise of Massive IoT and ultra-reliable/low latency services, will support the digital transformation and mobilisation of industry vertical customers. The GSMA estimates that in combination with other enablers and capabilities, Network Slicing will permit operators to address a revenue opportunity worth $300bn by 2025.
The possibility of tailoring mobile network properties to the needs of the business through the configuration of a large set of parameters offers unsurpassed flexibility. However, with such a diverse range of possible requirements from verticals, operators will need to manage risks from excessive complexity in the service offering and cumbersome management, leading to higher costs. In this paper, the GSMA sets out to understand
the service requirements expressed by business customers from different vertical industries in several key sectors including energy, IoT, automotive, manufacturing and many more. Requirements for each use case were analysed, quantified where possible and categorised into performance, functional and operational requirements.
This paper proposes the adoption of a "generic slice template" that the industry can use as universal description. A generic slice template provides a universal description of a network slice type that can be used by infrastructure vendors, mobile network operators and slice buyers. When populated with values for all or a subset of the attributes, the generic slice descriptor can serve many purposes:
Infrastructure vendors, can use the descriptor to define the features of their products
The slice buyer can use the descriptor as a reference for SLA/contractual agreements with the operator
Operators can exchange slice descriptors with their roaming partners facilitating the support of service continuity when moving between networks.