GSMA RCS Business Messaging Lab #17 London – Speakers' Presentations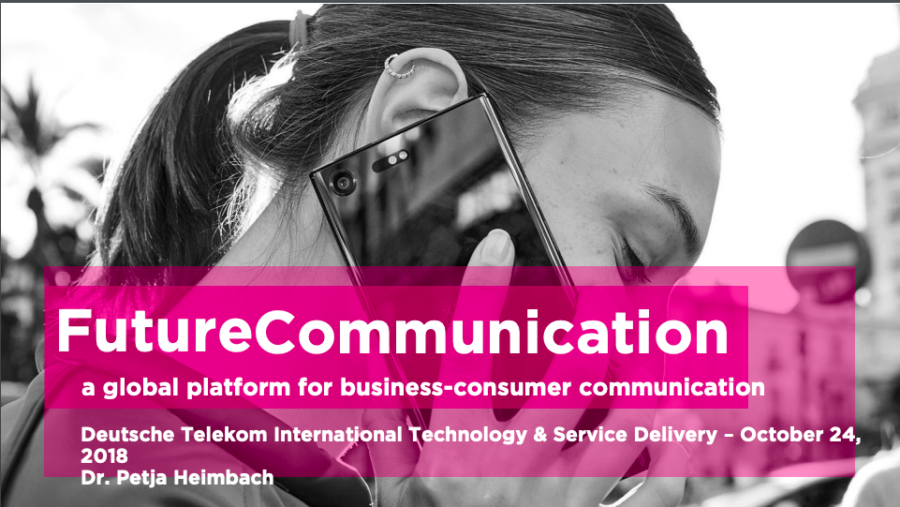 To download the speakers' presentations and videos from the RCS Business Messaging Awareness Lab in London, please click here.
On 24 October 2018, the Future Networks Programme hosted the seventeenth GSMA RCS Business Messaging Lab in London with our sponsor Commify. High profile speakers from leading operators, aggregators, and technology partners provided key insights into the current global position of RCS, the business case for RCS, the use of chatbots, brand campaigns and much more.
Presentations from Deutsche Telekom, Esendex, GSMA,  ITV, Samsung, Summit Tech, Virgin Trains, and Vodafone are now available for you to download. You can also access the videos that were shown from Boston Pizza, Express, Orange, Paris Saint-Germain and Subway to see how these brands are using RCS Business Messaging to transform their customer engagement.
To learn more about the GSMA RCS Business Messaging Lab series and to register your interest in an upcoming event please click here.
PRESENTATIONS
Company

Speaker

Presentation

3Cinteractive*
Ramy Riad, Senior Product Manager
RCS – The Big Picture & How 3C is enabling Brands to deliver RCS
Commify
Geoff Love, CEO
Welcome from Commify
Deutsche Telekom
Petja Heimbach, Vice President
Future Communication – a global platform for business-consumer communication
Esendex
David Attenborough
Migrating your messaging strategy onto RCS
Google*
Hugo Somersham-Jones
RCS Business Messaging – A Rich New Channel for Brands
GSMA
Jill Cooper, Programme Marketing Director
Welcome from GSMA
GSMA
Gavin Thomas, Future Networks Project Manager
RCS Global Position
ITV
Pete Mossman
Using RCS to build a better communications strategy
Mobilesquared*
Gavin Patterson, Chief Data Analyst
RCS traffic & income forecasts
Orange
Ian Germer
Ezy-Park demo
Sigmast (Samsung)
Brent Newsome, CEO
Reinventing the Messaging Experience
Summit Tech
Ron Nessim, Chief Process Officer
The 5 Minute Chatbot
Virgin Trains
John Sullivan, CIO
Virgin Trains – Strategy and Vision
Vodafone
Liz McCord, Principle Product Manager / Oscar Gallego, Global Head of Smart Communications & Security
Vodafone RCS Messaging: A commerical Reality
* Please note, the presentation from 3Cinteractive, Google, Mobilesquared are not currently available to download.