GSMA Digital Industries Forum brings together mobile network operators, enterprises, and the broader ecosystem to accelerate the benefits of 5G technologies in the industrial sector.
As the industrial revolution continues towards digitalisation and connected intelligence, billions of real-time data points are collected by intelligent connected devices and sensors within the industrial setting. 5G wireless connectivity delivers low-latency and high bandwidth features, supporting near real-time processing, and together with other enabling technologies such as such as edge computing and artificial intelligence, can drive efficiencies, flexibility, and new possibilities from product development to decarbonisation and worker safety. 
Together we explore all aspects of the industrial value chain, from raw material extraction, refining, supply chain, component production, assembly, to smart warehousing.

Our Aim
By creating an environment that facilitates knowledge sharing and collaboration, the GSMA Digital Industries community aims to:
Understand the business and operational needs required from across the industrial value chain.
Identify new innovative opportunities and collaborations to develop stronger solutions and propositions that harness the benefits of 5G disruptive technologies, such as AI, Edge computing, computer vision, robotics, augmented and virtual reality, and digital twins.
Unlock and address barriers to digital transformation in the sector.
Share key knowledge including new implementations, successful use cases, achievements, and commercial propositions from global leaders.
Drive new relationships with the wider ecosystem to achieve success.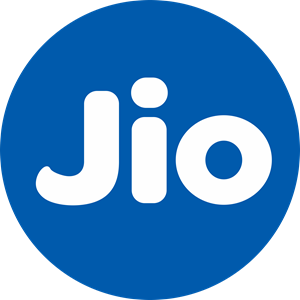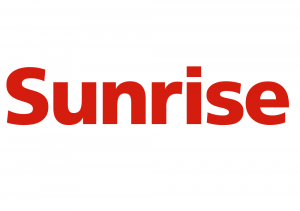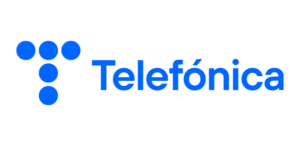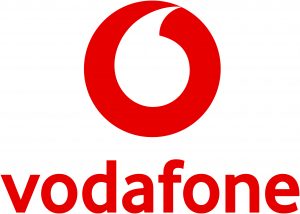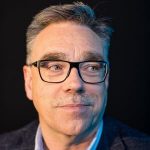 Jacob Groote
EVP 5G & Joint Chair of GSMA Digital Industries Forum, KPN
Jacob joined the KPN Research lab in 1990, after finishing his PhD in Physics. The main topics of his research at KPN were how to use Artificial Intelligence tools within network and service management as well as how to improve billing and customer services within KPN.
Later he held several management positions within different departments. He was member of the board of BU Carrier Services responsible for process and system development and implementation. He was responsible for architecture development and implementation in the department of Fixed Operations.
His career continued as member of the board of Division Fixed where he was responsible for all IT projects as CIO of the division. Later on he moved to different positions within operational departments and serving especially business customers of KPN.
Since April 2012 he is responsible for Mobile Operations, including quality management of all mobile services and service development and roll-out of new technologies. In April 2014, he finished the roll-out of KPN's nationwide 4G network, which was completed in 15 months. Since January 2016, he is heading the department of Service Platforms within KPN NIO, and is responsible for overall quality and technical product management and innovation of KPN's services including TV, VOLTE, Roaming, etc.
Recently he moved from the Operations to the Commercial part of KPN. Product management Business Market are his responsibilities within the Business Market division. After the summer break of 2019 he started with the business implementation of KPN's 5G services.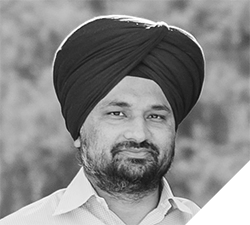 Azad Singh
Chief Global Mobility Solutions & APAC Co-Chair of GSMA Digital Industries Forum, Reliance Jio
Azad is responsible for international roaming over various technologies WiFi, MIoT, 4G and VAS strategy for Reliance Jio. Azad is also responsible for developing innovative international roaming products and services that create a seamless global borderless telecom experience for human and devices.
Azad have 20+ years of telecom experience in India, Canada and USA at various technical and management positions also entrepreneurship. Azad is representing Jio at WBA, GSMA and other international telecom forums.
Azad holds engineering degree in Electronics and Telecommunication from National Institute of Technology Jalandhar India and management from McGill Desautels Canada. He is the APAC chairman of GSMA 5G IoT Manufacturing Forum.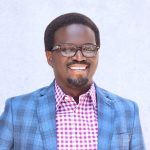 Babatunde Akindele
Director of Technology Strategy & Co-Chair of GSMA Digital Industries Forum, Verizon Communications
Babatunde Akindele (Tunde) leads Strategy for Global Network and Technology at Verizon. He is responsible for developing technology strategies to ensure Verizon maintains its network and technology leadership. His coverage also includes 5G, Multi-Access Edge Compute, IoT, Industry 4.0 Exploration, Artifitial Intelligence, and emerging technologies. He has led strategy and innovation management across industry verticals within the company, helping to develop several breakthrough business concepts. Tunde has held responsibilities for deal negotiation, growth strategy, strategic planning, corporate venturing and M&A evaluation within Verizon over the past decade.
Prior to Verizon, Tunde worked with IXL Center, where he helped fortune 100 corporations develop strategies and commercialize innovative business concepts. Tunde previously held regional leadership role in a multinational telecommunication provider in Nigeria, successfully designing sales expansion strategies, and leading significant business turnaround initiatives.
Tunde is passionate about leadership, he is a leadership trainer / coach, and a frequent speaker at innovation management and VC events. In addition, he spends time mentoring startups and small businesses.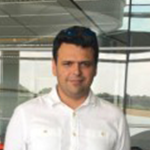 Hakim Achouri
5G Solution Architect & Co-Chair of GSMA Digital Industries Forum, Airbus
Hakim Achouri joined Airbus 1.5 years ago as a 5G Solution Architect in the Digital Transformation & IM Teams. His work consists in building the strategy, roadmap and the right architecture towards a 5G connected Factory and he also acts as a Technical Authority on the 5G Connected Aircraft building data & user centric solutions for factory digitalization, Aircraft remote predictive maintenance and future seamless passenger connectivity. Before this he worked 6 years in the UK for McLaren Applied Technologies as a Principal Telecommunication Engineer, building solutions to connect Trains (Virgin Trains, Japanese Bullet Trains, Formula 1 telemetry). Before this he spent 10 years at Orange R&D in the Wireless Access Networks Teams doing research and building innovative solutions for fast moving vehicles connectivity V2V/V2X. Hakim has several patents around multiple wireless links aggregation, handovers, etc.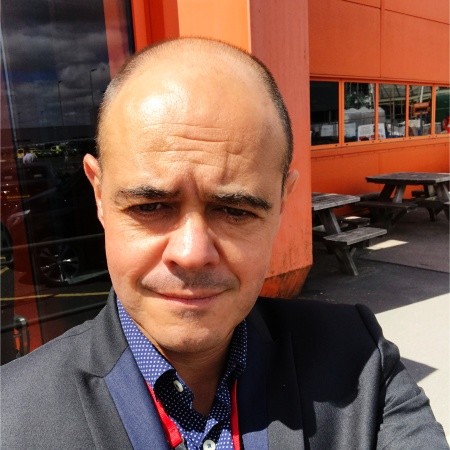 Patrick Castagnino
Connectivity Business Development for Digital Aviation & Co-Chair of GSMA Digital Industries Forum, Airbus
Patrick CASTAGNINO has more than 20 years of connectivity experience working in the aviation industry with multiple roles (Engineering, customer support, Maintenance, Project & Program, Digital Transformation & Connectivity innovation…) . He is now Connectivity Business for Digital Aviation at Airbus with the role to develop the connectivity business for Airbus Commercial and global convergence for AIrbus group: 5G Connected Aircraft, Aircraft remote predictive maintenance and future seamless passenger connectivity, 5G IoT for Manufacturing, Internet-of-Things (IIoT), new technologies.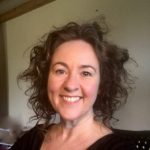 Jo Gilbert
Technical Director & Digital Industries Lead, GSMA
Jo Gilbert is a Technical Director at the GSMA. She leads the GSMA Digital Industries activities which brings together mobile network operators, enterprises, and the wider ecosystem to connect the benefits of 5G in the industrial sector.  With a career spanning 20 years in the telecom sector, Jo has supported organisations to harness new and emerging technologies such as identity, IoT, big data, artificial intelligence and 5G.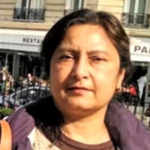 Samita Chakrabarti 
Distinguished Engineer, Industrial IoT/5G Standards Architect & Co-Chair of GSMA Digital Industries Forum, Verizon
Samita Chakrabarti works as a Standards Architect at Technology Strategy, HQ Network Planning, Verizon. She leads Industrial IoT standards vertical; she is Verizon's lead technical delegate at 5G-ACIA and GSMA IoT Manufacturing. Her primary work interest areas are 5G Private networks, Industrial 5G/IoT services, TSN, architecture and standards evolution with Edge computing and AI. She has worked in the Networking Industry for many years in various R&D roles from Software development to Technology Architecture, Standards and Strategic Innovations. Before joining Verizon, she worked at Ericsson developing end-to-end architecture for IoT edge in Enterprise Networks. Samita co-chaired IETF 6lo Working group from 2013 to 2018 and currently co-chairing IOT-Directorate group at IETF. She holds a MS in Computer Science from State University in New York at Albany, USA.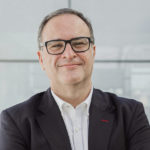 Andres Escribano
New Business & Industry 4.0 Director, Telefónica Tech
Andres Escribano is New Business & Industry 4.0 Director in Telefonica Tech. He is responsible for developing the new business verticals for IoT, Artificial Intelligent and Blockchain, and lead the Industrial IoT Solutions business, including 5G for enterprise Solutions. He is co-chairman in GSMA Smart Manufacturing Group.
Previously, was responsible for the Global IoT connectivity business in Telefonica during 4 years (more than 18 Mll IoT lines around world), including the Telefonica IoT Platform Global Product Area, IoT Partners Program & Business Technology Area) .
For 6 years, he implemented and managed the ERP/PDM information systems in EADS (Airbus), Later he joined Telefonica in 1999 where he was responsible for IT and Security in Quam Switzerland (former O2 group). For 9 years in different organizations in Telefonica (Spain and Latam Corporation & MNCs), focus in the B2B Business.
Get Involved
Join us in Hannover Messe on Wednesday 19th April 2023 for our next in-person meeting. Find out more here.