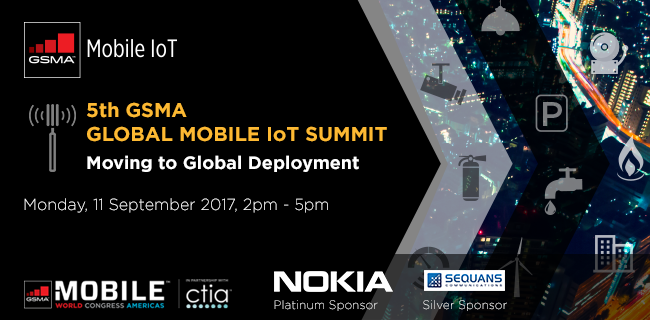 5th GSMA Global Mobile IoT Summit
Navigation
Start:

September 11, 2017 @ 2:00 pm

End:

September 11, 2017 @ 5:00 pm
Venue:

The Village

Address:
Google Map

969 Market Street, San Francisco, CA 94103, USA
Moving to Global Deployment
Meet the Mobile IoT Pioneers!
At the 5th GSMA Global Mobile IoT Summit, leading experts, including Cameron Coursey (AT&T), Ankur Bhan (Nokia), Dr George Karam (Sequans), Daniel Herb (T-Mobile) and Mark Bartolomeo (Verizon), will explore the ongoing commercialisation of licensed spectrum LPWA networks and their power to deliver service to billions of new devices.
Nokia's Ankur Bhan will highlight the need for industry collaboration to create a worldwide IoT network to accelerate the Internet of Things. In addition, he will explore key challenges around the IoT such as interoperability testing with a multitude of new devices, IoT security and the challenge of generating new revenue streams in new vertical markets for Operators. Finally, he will cover the value of carrier class infrastructure and the commercialisation of LPWA technology.
Register now and learn from mobile operators, customers and the wider ecosystem how the industry is 'Moving to Global Deployment' and how companies can take the next big step forward, moving from pilot to successful market launch.
This is a complimentary event. Seats are limited and will be provided on a 'first come first served basis' to those who have pre-registered. Lunch will be served from 1pm, and the event will be followed by the Mobile IoT Innovators Networking Reception.

Why attend?
Learn about the latest developments in key market applications such as smart metering, smart transportation, logistics, industrial and wearable technology
Join an operator panel including AT&T, Verizon and T-Mobile to discover the latest results of the US and global Mobile IoT pilot activity
Meet the Mobile IoT pioneers at the post summit networking cocktail event
GSMA Global Mobile IoT Summit:
Moving to Global Development
Monday 11th September 2017
Mobile World Congress Americas, San Francisco
Time
Agenda
Speakers
13:30 – 14:00
Registration & Welcome Lunch
14:00 – 14:10
Opening of the 5th Global Mobile IoT Summit 
Graham Trickey, Head of Internet of Things Programme, GSMA
14:10 – 14:50
Platinum Sponsor Keynote
Silver Sponsor Keynote
Ankur Bhan, Global Head of Nokia's Worldwide IoT network grid (WING), Nokia
Dr. Georges Karam, President and Chief Executive Officer, Sequans Communications
14:50 – 15:50
Operator Panel: Scaling up Commercial Launches
Moderator: Svetlana Grant, Project Director, Future IoT Networks, Internet of Things Programme, GSMA
• Cameron Coursey, VP Product Development, AT&T and Chair of LTE-M Task Force
• Daniel Herb, Director of Marketing, T-Mobile
• Mohamad Nasser, IoT General Manager, Sprint
• Mark Bartolomeo, Vice President, Connected Solutions – Internet of Things,  Verizon
15:50 – 16:50
Voice of the Customer: Deployment Presentations 
• Bob Proctor, CEO, Link Labs
• Chris McGugan, VP Innovation, Kenmore, Sears Holdings
• Owen Moore, Chief Executive Officer, BeWhere
• Mike Rockwood General Manager, Eluminocity
16:50 – 17:00
Closing Remarks
Graham Trickey, Head of Internet of Things Programme, GSMA
17:00 – 18:30
Networking Drinks
Attendees of the 5th GSMA Global Mobile IoT Summit are invited to join the Mobile IoT Innovators Networking Reception to enjoy a drink over an informal chat with leading industry experts and to network with their peers. Find out more
Networking Drinks Sponsor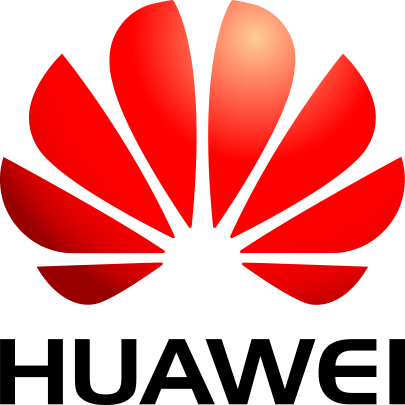 Cameron Coursey
VP of Product Development, IoT Solutions, AT&T
Cameron Coursey is Vice President of Product Development for AT&T's Internet of Things Solution, charged with driving the system solutions and launch for connected devices on AT&T's network.
From April 2009 to June 2012, Coursey was AVP of Product Realization within the Emerging Devices Organization, where he led device and network realization.
From December 2004 to April 2009, Coursey was Executive Director of Subscriber Product Engineering within the Chief Technology Officer's organization of AT&T and Cingular Wireless. In that capacity, he oversaw the technical requirements development, certification, and post-launch technical support for wireless devices and smart cards used on AT&T's domestic wireless network.
From July 2003 to December 2004, Coursey was Executive Director of Network Initiatives for Cingular, charged with overseeing technology aspects of Cingular's merger with AT&T Wireless Services and with responsibility for Cingular's labs and infrastructure planning.
From July 2000 to July 2003, Coursey was Director of Technology & Product Realization for Cingular, where he led the development and deployment of GSM/ANSI-136 Interoperability Team (GAIT) technology within Cingular's networks that facilitated Cingular's conversion from TDMA to GSM.
Coursey was instrumental in the industry efforts to specify GAIT from 1999 through 2001, chairing the joint GSM Association-Universal Wireless Communications Consortium team that developed the GAIT specifications. He was also vice chair of the GSM Global Roaming Forum of the GSM Association, and worked to globalize GAIT technology. During this time, Coursey was also granted multiple U.S. patents covering intelligent roaming for handsets and methods to implement private in-building systems that use wireless spectrum and technology.
In 1999, Coursey authored the textbook "Understanding Digital PCS: The TDMA Standard," which describes the technology behind U.S. TDMA (IS-136) from a handset, air interface, and network perspective. Coursey was a key contributor to the IS-136 standard from 1996 through 1999, and helped to introduce IS-136 into Cingular's networks during that time. He worked through the UWCC to develop the concepts of 136+, which led to embracing GSM as the next step beyond U.S. TDMA.
Coursey began his commercial wireless career at SBC Technology Resources, Inc., in 1991, where he worked on technology for sharing spectrum between PCS and fixed wireless, early wireless packet data field trials for Southwestern Bell Mobile Systems, and network planning for new wireless opportunities for SBC in Southeast Asia. Prior to joining SBC Technology Resource, he worked for McDonnell Douglas on advanced communications systems for military aircraft.
Coursey received his Master of Science degree in Electrical Engineering from the University of Missouri-Rolla in 1988. He received his Bachelor of Science degree in Electrical Engineering from the University of Missouri-Rolla in 1987, graduating Magna Cum Laud.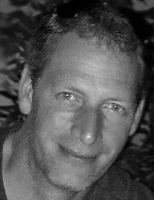 Owen Moore
Chairman and CEO, BeWhere Inc.
Mr Moore is a pioneer of applications which utilize wireless technology, having launched solutions which cover the spectrum of wireless data technologies over the last 20 years; from EDAC;s, Mobitex, Ardis, 1XRTT, HSPA to NB-IOT and LTE-M, Mr. Moore has successfully launched innovative and disruptive products which remain relevant in their respective industries.
Mr. Moore was President and Co-Founder of Grey Island Systems International until successfully selling the company in October 2009. Shortly after earning his M.Sc. at York University, Mr. Moore co-founded Grey Island Systems International, a publicly traded Canadian/U.S. manufacturer and seller of real time internet-based vehicle monitoring (InterFleet) and predictive arrival systems for public transit (NextBus). In his roles there, first as CFO then as President, Mr. Moore drove an almost 50-fold increase in revenue in less than ten year.
In November 2012, Mr. Moore joined BSM Wireless as the Executive Vice President of Sales with revenues nearly doubling during a 2-year tenure with the Company. In 2014, Mr. Moore co-founded BeWhere Inc. and serves as its CEO and a member of the board of directors. BeWhere utilizes the latest advancements in LPWA technologies to provide asset tracking and environmental monitoring solutions for Smart City, Supply-chain and logistics and construction / Utility industries.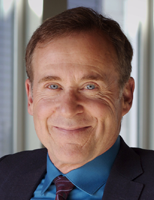 Mike Rockwood
General Manager NA, Eluminocity US, Inc.
Mr. Rockwood is an experienced executive in the sensing, control, automation and electrical industries, having served in various leadership capacities at Honeywell, Inc., and in executive leadership roles in start-up technology-based businesses.
Eluminocity GmbH is a Munich-based, BMW-sponsored company that provides IoT solutions for smart city and smart grid markets. With a focus on street lighting infrastructure, the company has developed smart products to improve the connectivity of street light networks and provide a critical link between infrastructure, vehicles and the grid.
As General Manager, Mike manages all aspects of the US business. Mike holds an MBA from Texas A&M and regularly contributes to industry journals and speaks at industry events.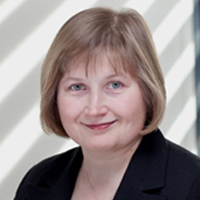 Svetlana Grant
Project Director, Future IoT Networks, Internet of Things Programme, GSMA,
Svetlana has over 15 years of experience in mobile industry. She has been a part of the GSMA's Internet of Things Programme (formally named the Connected Living Programme) since 2009, working on the development of the Embedded Mobile Guidelines.  Thereafter she has managed the Smart Energy and Smart Cities market development projects.  Since March 2014, Svetlana has been leading the Future IoT Networks project, working with the industry to identify emerging IoT service requirements, with a focus on security and low power wide area technologies.

Graham Trickey
Head of Internet of Things Programme, GSMA
Graham Trickey is Head of the Internet of Things Programme at the GSMA. He works closely with network operators and the mobile ecosystem to help accelerate the delivery of new connected devices and services in the Machine-to-machine (M2M) market. He oversees a number of industry focused initiatives designed to support the growth of M2M in the immediate future and the (IoT) in the longer term.
Graham has worked at the GSMA for 14 years. He previously led the GSMA's Network 2020 programme that aims to create global IP based services, such as VoLTE and RCS, and assist with the evaluation and adoption of interconnected operator IP services. Prior to that he led the GSMA's Open Network Enabler API (OneAPI) project, that defines a commonly supported set of lightweight and Web friendly APIs, enabling mobile and other network operators to expose useful network information and capabilities to Web application developers.
Before joining the GSMA in 2001, Graham worked at Motorola for eight years as Director of End-to-End Solutions. He has also worked for major names like Inmos, ST Microelectronics, Texas Instruments and Intel.
Chris McGugan
VP of Innovation, Kenmore, Sears Holdings
Mr. McGugan is the General Manager for Innovation & Kenmore for Sears Holdings.  In this capacity he manages the Kenmore brand and drives innovation across the three core brands for Sears – Kenmore, Craftsman, and Diehard.  Prior to joining the SHC team, Mr. McGugan was the General Manager for Avaya's Emerging Products and Technology organization responsible for their forward looking technology roadmap and directed their research and development organization.  Previously, Mr. McGugan was Vice President for Belkin, managing their products and engineering organizations.  Mr. McGugan has held leadership positions at Motorola, Symbol Technologies, and Cisco Systems and is an alumnus of North Carolina State University.  Also, Mr. McGugan is an advisor and board member for a number of technology companies around the world.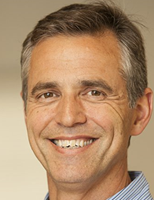 Dr. Rob Proctor,
CEO, Link Labs
Dr. Robert Proctor joined Link Labs as CEO in April 2016. He was a founding investor and advisor to the company from the beginning. Prior to Link Labs, Bob was the Co-Founder of Blu Venture Investors and CEO, Board Director and Investor of FlexEl, LLC. He is the Co-founder, Board Chairman, and Investor of Wiser Together, Inc. and Phase 5 Group, Inc. Bob served as Global Head of Marketing reporting to Chairman and CEO of Corporate Executive Board. He has decades of Senior Executive experience in public companies, including line, staff, and IPO leadership positions. Bob led teams that won corporate-wide awards for Best Business Breakthrough, Managerial Excellence, and Spirit of Generosity. Bob also served as an associate Principal McKinsey & Company, Inc. He holds a PhD in Applied Physics from Cornell University
Ankur Bhan
Global Head of Worldwide IoT network grid (WING), Nokia
Ankur Bhan is the creator and Global Head of Nokia's Worldwide IoT network grid (WING) which provides a one stop managed service for all IoT needs. In addition, he is the Head of Strategy and Partnerships for Managed Services at Nokia, where he is responsible for steering Nokia's Managed Services business based on its long term strategic parameters. Prior to this, he was heading the Global Portfolio Management team for Managed Services, where he was responsible for overall MS product performance and the introduction of new innovations to the market.
Ankur has 15+ years of management consulting experience, most recently as Global Head of Transformation Consulting practice for Nokia, where he led numerous strategy, business transformation and performance improvement projects for major telecom operators in the Americas, Europe, Middle East and Asia Pacific. In this role, Ankur built high performing consulting practices, which delivered exceptional business transformation results.
Ankur started his career with Infosys Consulting where he was Principal with Infosys' Communications, Media and Entertainment Consulting practice.
Ankur holds a degree in Electronics & Communication Engineering from India and MBA from London Business School. He is currently based in Dubai.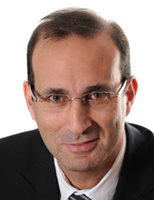 Dr. Georges Karam
President and Chief Executive Officer, Sequans
Before founding Sequans Communications, Georges Karam was vice president of cable access for Juniper Networks, running the cable engineering and marketing departments and managing the cable sales launch in EMEA. He joined Juniper Networks when the company acquired Pacific Broadband Communications (PBC), where he was the first executive to join the founding team to act as vice president of engineering and general manager for Europe. Georges has served in a variety of senior management positions at Alcatel, SAGEM and Philips. He is a senior member of IEEE, has authored numerous technical and scientific papers, and holds several patents in digital communications.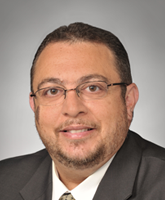 Mohamad Nasser
IoT General Manager, Sprint
Mohamad Nasser is the General Manager of the Internet of Things (IOT) Business Unit at Sprint. Mr, Nasser's current responsibilities are focused on growing the IOT Business and establishing Sprint as a leader in the IOT space. The IOT BU at Sprint encompasses Product Development , Product Marketing and Sales.
Mr. Nasser drives the IOT business unit by exploring and evaluating leading-edge technologies including sensors, security, converged networks, big data analytics, cloud computing, and IOT applications. In addition, Mr. Nasser leads the business by applying his deep knowledge in the technology as well as his customer understanding to develop and sell successful industry-specific solutions.
Mr Nasser and his team have extensive subject matter expertise in industries including transportation, retail, energy (oil & gas), utilities, public safety, and healthcare. This expertise is crucial in developing deep insights into customer needs and business outcomes that help to shape the solutions delivery.
Mr. Nasser has over 25 years of wireless telecommunications management experience in product management, business development and strategy. Prior to Joining Sprint, Mohamad served as the Sr. Director of Business Development and Strategic Partnerships at Virgin Mobile, he also headed the CDMA Product Management at Ericsson China.  Throughout his career Mr. Nasser held various leadership positions at Siemens, MCI, GTE and Qualcomm.
Mr Nasser holds patents in EVDO technology. He and his family reside in the greater Los Angeles area in Southern California.
Daniel Herb
Director of Marketing, T-Mobile
As Director of Marketing for IoT at T-Mobile US, Daniel leads the teams who bring the voice of the customer and Un-carrier principles to products and events. An early advocate for the role of service providers in IoT, Daniel has been instrumental in bringing to life the roadmap and organization within T-Mobile and with industry partners.
Daniel has spent his career in wireless and web services building and leading teams to successfully take high risk products to market on time with winning customer propositions.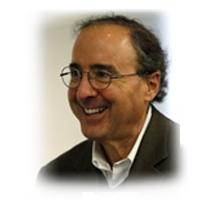 Mark Bartolomeo
Vice President, Connected Solutions – Internet of Things, Verizon
Mark Bartolomeo leads the Internet of Things for Verizon's New Product Development organization. Bartolomeo has responsibility for Verizon's IoT product strategy and the delivery of solutions that drive sustainability, safety and economic growth.
Target markets; energy, healthcare, agriculture & food safety, UAVs, consumer IoT products and transportation. Bartolomeo also leads the development of Verizon's IoT security and emerging LoPwr connectivity solutions for the deployment of Cat M and NB-IoT communication modules.
Born in Baltimore and raised in the Washington DC area, Bartolomeo earned his bachelor's degree from the University of Maryland.
Verizon Communications creates global connections that generate growth, drive business innovation and move society forward. With industry-specific solutions and services offered over the company's secure mobility, cloud, strategic networking and advanced communications platforms, Verizon Enterprise Solutions helps open new opportunities around the world for innovation and business transformation.
Register below
+ iCal Import
+ Google Calendar