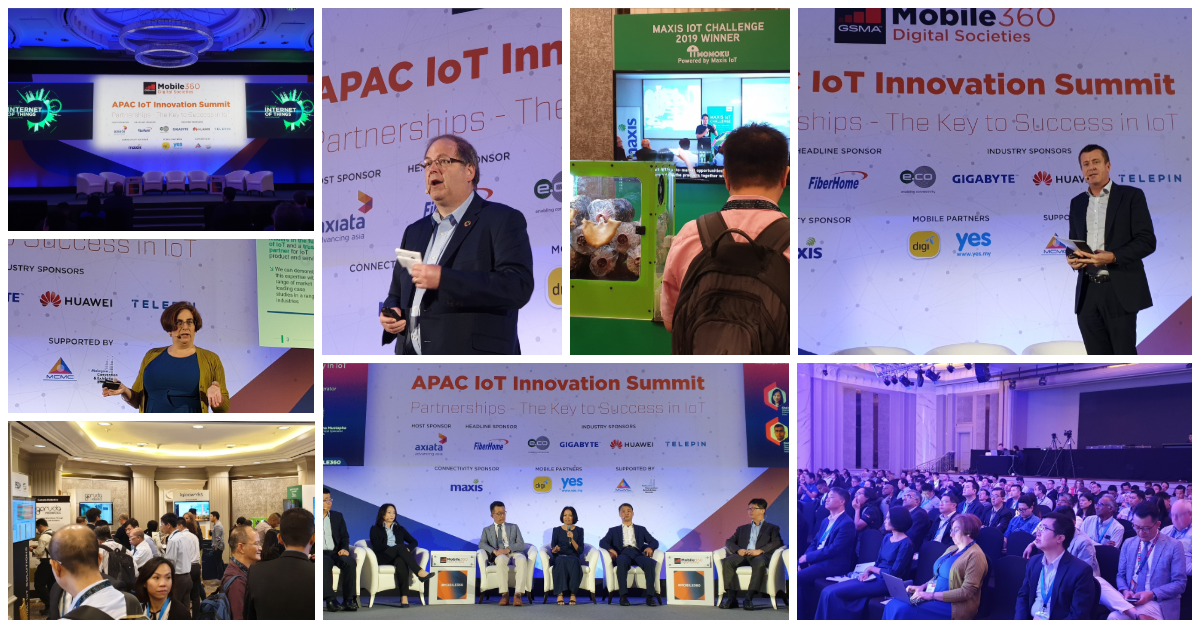 The IoT's increasingly rapid growth has opened up vast new opportunities for operators to look beyond their traditional commercial horizons as providers of connectivity – as countless services, devices and objects come online for the first time.  While provision of connectivity to these remains the core of the mobile industry's work – and development of the infrastructure required will be a priority over the immediate term – that process has made the mobile industry the fulcrum where previously it was one pillar among several.  This means that, rather than simply enabling digital innovations by connecting them, operators are increasingly poised to act as essential partners in their design and delivery – even offering their own end-to-end solutions in a wide range of areas including AI, data analytics and intelligent automation.
This more complex role for the mobile industry was the focus for much of the GSMA's APAC IoT Innovation Summit last week, at this year's Mobile 360 in Kuala Lumpur, which convened leading regional operators and their partners in industry and government to discuss how the latest innovations in IoT have helped operators continue to grow and look Beyond Connectivity.  It's an exciting time to be working in APAC: the region accounts for around 40% of the global market for Mobile IoT (GSMA Intelligence, 2019), and an astonishing 97% of all NB-IoT (ABI Research, 2019).  Total revenues in APAC from IoT as a whole are forecast to reach $386 billion by 2025 – more than in any other region on earth – where in the same year connected devices will reach 11 billion, more than twice the number in Europe.  Several operators in APAC now have open labs to help share learnings on shared challenges, a highly encouraging indication of the cooperative spirit needed if current momentum is to be enhanced.
Partnership with Mobile Operators Has Become Crucial in IoT Success
Consultative initiatives are the lifeblood of the IoT's growth, a fact plainly acknowledged by delegates and speakers throughout the Summit. "There's no way for us to go beyond connectivity without working with partners," explained Azrin Aris, Director of Emerging Solutions & Innovation at TM One, who are partnering with the Malaysian Government's Public Works Department on deployment of smart traffic systems.  "We don't just ask governments for money – we need to understand how to make out solutions sustainable, and we do that by conducting workshops – we've since been able to save 30% on costs by adapting 11,000 legacy traffic light systems. In the first workshop alone we identified 70 use cases using the existing infrastructure, and are now developing a horizontal platform to help us deliver to all the different verticals. If we cooperate, everybody wins, and that's our aspiration – to grow the industry, and take it forward."
Sharif Lukman Mahfoedz, Group Head Enterprise Product & Marketing at XL Axiata, Indonesia's second largest operator, has a very straightforward message for XL's partner organisations: "we are focusing on IoT – we know IoT is going to touch every sector, and our mission is: we want you to grow." That nose for growth has led XL to partner with Sierad Produce to make chicken farming intelligent in Indonesia. With 5% of poultry in the country dying in captivity prior to slaughter for food, a more controlled environment for livestock is plainly needed – yet only 2% – 3% of poultry farming uses automated smart processes. CEO of Sierad Produce Tommy Wattimena Widjaja explained that these smart processes can already more than halve the premature mortality rate, not only making the industry more profitable in the immediate term but making Indonesia's farmers more viable in credit applications and helping boost the wider economy.
Throughout the session we were brought up to speed on a rich array of developments in IoT from across the world's most connected region, from smart utilities in Pakistan to intelligent homes in Singapore.  Pakistani operator Jazz for instance has 59 million individual customers and over 30,000 business accounts – leaving it poised to transition to a partnership model while remaining accountable to a large base of individual subscribers. That's led them to pilot a smart energy metering partnership, with reductions in cost reduced ten-fold from the reduced overheads, a plan they hope in future to sell to the national government.  Singtel's smart home management with partners iglooworks by igloohome meanwhile was demonstrated as the company celebrates sales in 90 countries – with aims to send physical keys the way of the username and password, by controlling access via NB-IoT. There were too many compelling demonstrations at our IoT Innovation Expo to do justice here – we'd recommend taking a look over them here to get up to speed.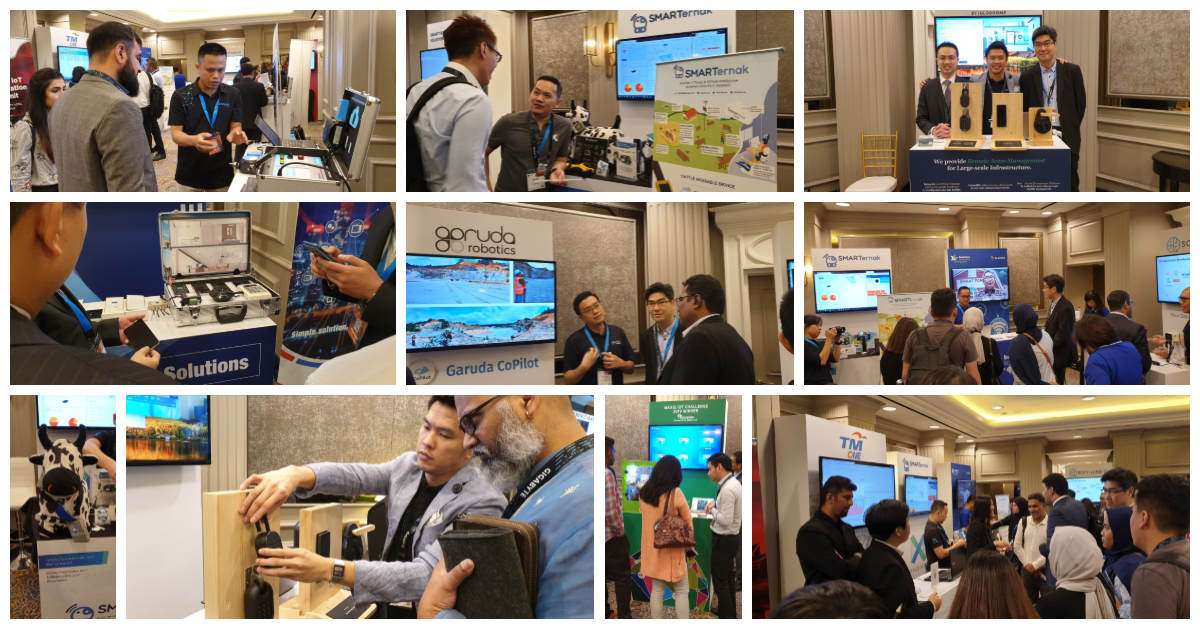 A Few SuperStars Have Emerged from Deploying Innovative IoT Solutions
Among the most important aspects of the process of IoT innovation is making solutions which knit together the enormous complexity of the components on which they are based, without adding friction or complexity for the user.  "To disrupt healthcare through IoT, you need a very user-centric model," explained Hudson Lee, President of Imeus Health. "The most important part is the health record, some of which can be lost when people switch doctors – we cannot use AI without the right information, but once we have that we can build a lifetime plan accessible by app. Without such a plan we generally only seek help once we're sick, and then it can be much too late. So the idea here is to connect all devices and entities to one place so we can make healthcare more effective and efficient." This is as good an exposition as any on what IoT innovation of this kind is all about – if it sounds dizzyingly complicated, it shouldn't, at least not if it's being done right. It's just new. A few other companies are also developing leading industry IoT solutions including 5G Drone Technology, and AI-assisted Cattle Farming. Catch up on what you missed here.
IoT Innovations Do Not Stop Here
Progress in the IoT's development has been coming along at speed in APAC over the last year – and with the dawning of the 5G era, the coming one looks still more promising, as LTE-M and NB-IoT are merged into 5G standards to further enable services requiring low latency and large bandwidth. To help play a part in shaping the IoT's future, why not join the GSMA's Developer Workshop at the Sierra Wireless Innovation Summit in Paris this month, on 23 October 2019 – register here if you'd like to come along.