Cellular connectivity is key to unlocking the full potential of unmanned aerial vehicles (or 'drones'): allowing them to operate at greater distances from the pilot, beyond the pilot's line of sight, enabling critical functions such as search-and-rescue or traffic safety monitoring. With connected drone-led use cases set to multiply rapidly over the next few years, therefore, the aviation and mobile ecosystems need appropriate conduits through which their collaborative work can be carried out.    
Aerial Connectivity Joint Activity (ACJA) is the first initiative to result from the cooperation agreement signed last year by the GSMA and the Global UTM Association (GUTMA).  ACJA has been conceived in large part to give relevant members of the aviation and cellular industries a forum by which they can share views on how their two worlds can work most effectively together.  To achieve this to maximum effect, however, they must truly understand the forces guiding each industry – each of which currently has separate standards bodies, conferences, and communities. As a result, most contributors to standards in each field are unfamiliar with the terminology, documents, processes, technical status, capabilities, and needs of the other community – leading to omissions and incompatibilities in standards across the aviation and cellular industries. 
ACJA therefore also aims to educate stakeholders from across the cellular and aviation ecosystems – in particular, by creating a common understanding of how to navigate standard development organisations (SDOs), enabling individual companies to contribute appropriately to often highly complex standards. Particular focus for ACJA will be given to how standards are used to promote safety, as standards-based systems benefit from more testing, data analysis, and experience than individual proprietary systems. ACJA's work will also seek to identify the potential capabilities and needs of cellular networks in unmanned traffic management (UTM) and aviation in general.
ACJA's decision-making bodies are comprised of senior representatives of GSMA and GUTMA, illustrating the growing closeness of the two communities. GUTMA's Vanessa Kuroda (Wireless & Communications Architect for Airbus UTM) will act as Technical Lead, and Barbara Pareglio, Technical Director for the GSMA's Drone Project, will act as Programme Manager and Chair of the Decision Board.  Also on the Board are Jarrett Larrow, UTM Programme Manager at the Federal Aviation Administration and Peter Musgrove, Lead Member of Technical Staff at AT&T.  
The Decision Board has for now prioritised four work tasks to address the most prominent needs.  These currently include:
Cellular standard coordination

(led by

Stefano Faccin

, Director, Technical Standards at Qualcomm), to be conducted primarily with 3GPP, to ensure aviation-related considerations are taken into account in future;

Supplementary data services

(led by

Thomas Neubauer

, VP, Business Development at TEOCO), to establish how mobile network operators can support UTM service providers with additional information; 

A

cellular connectivity profile

(led by

Gerry Libunao

, DMTS at Verizon) for supporting aerial services; and

Development of

minimum operational performance specifications (MOPS) and minimum aviation system performance standards (MASPS)

for cellular networks (led by

Jim Williams

, Director of Regulatory Affairs USA at Drone Delivery Canada), to document the performance of cellular networks in aviation terms.
To learn more about how your organisation can join ACJA to contribute to these or future work tasks, or whether you may be eligible for a non-member participation agreement, please contact us by emailing: drones@gsma.com. 
GUTMA has also released a statement on the ACJA, which you can find on their website: https://gutma.org/acja/ .
Sign up here to receive the GSMA IoT Programme's quarterly newsletter
ACJA DECISION BOARD  MEMBERS: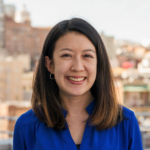 Vanessa Kuroda
Wireless & Comms Architect, Airbus UTM
As the Wireless & Communications Architect for Airbus UTM, Vanessa works on identifying the communications challenges and requirements of integrating unmanned aircraft systems (UAS) into the airspace. She has been involved in helping shape many UAS/UTM/UAM standards, regulatory and policy work, especially around spectrum topics.
Previously Vanessa was the Communications Subsystem Lead in the Engineering Systems Division at NASA Ames Research Center for small spacecraft missions, including the LADEE project which successfully launched in 2013, among contributions to many other projects and collaborations. Before working at Ames, she also spent time working at JPL, Northrop Grumman, and Raytheon Space and Airborne Systems.
Airbus is a member of the Global UTM Association.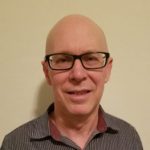 Peter Musgrove
Lead Member of Technical Staff, AT&T
Mr. Peter Musgrove is a Lead Member of Technical Staff at AT&T with 33 years of experience in the telecommunications industry. He started his career with Bell Communications Research (Bellcore) in 1986 in Red Bank, NJ where he developed generic requirements and the associated standards for SS7-based services. In 1994, he joined McCaw Cellular in Kirkland, WA (which was later acquired by AT&T).
Peter has developed network standards for wireless and wireline telecom including regulatory standards supporting 911 emergency services and Next Gen 911, Real-Time Text, domestic and international lawful interception, Wireless Priority Service for Government Emergency Telecommunications Service (GETS) users, Wireless Emergency Alerts (WEA), and other public safety initiatives in ATIS, TIA, and 3GPP. Peter has participated in Unmanned Aerial Vehicle (UAV) industry activities in GSMA, 3GPP, ATIS, and ASTM. Peter holds a BS Electrical Engineering degree from the University of Virginia, and an MS Electrical Engineering degree from Georgia Tech.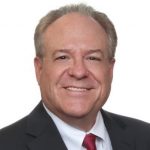 Jim Williams
Director of Regulatory Affairs USA, Drone Delivery Canada
Jim has over 30 years of experience in the Aerospace sector and recently served as Manager of the FAA's Unmanned Aircraft Systems (UAS) Integration Office at the Department of Transportation, Federal Aviation Administration (FAA). During his 15 years as an executive at the FAA, Jim held several important positions including Director of Systems Engineering, leader of the Integrated Product Team for ATC Communications, and finally, executive lead for all FAA UAS integration activities. During his tenure, the FAA approved the first commercial drone operations in the USA and published the regulatory structure that enabled routine commercial drone operations in the USA. Prior to joining the FAA, Jim was a flight test engineer and a production liaison engineer for the Lockheed Georgia Company's C5, C-141 and C-130 programs. He also worked for the National Aeronautics and Space Administration (NASA) in Mission Control during the initial flights of the US Space Shuttle.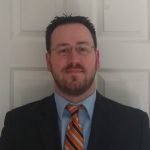 Jarrett Larrow
Member of UAS Integration Office, Federal Aviation Administration (FAA)
Jarrett Larrow is a member of the Federal Aviation Administration's (FAA) Unmanned Aircraft Systems (UAS) Integration Office; AUS-430 (Safety & Operations) Branch located at FAA Headquarters offices in Washington, DC. He facilitates cross-LOB efforts in development of UAS Traffic Management (UTM) and leads the safety related aspects of the program.
Before joining the UAS Integration Office, Jarrett led similar efforts in Flight Standards focusing then on Communication, Navigation, and Surveillance technologies and concept development. Jarrett has also spent over a decade in avionics standards and policy development within Aircraft Certification and previously within the UAS Integration Office. Prior to joining the federal government, he worked for Sikorsky Aircraft on both the S-92 and RAH-66 Comanche programs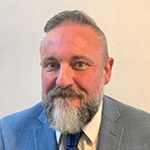 Stefano Faccin
Director, Technical Standards, Qualcomm
Stefano Faccin is Director of Technical Standards with Qualcomm Incorporated.
Stefano has been contributing to system architecture work for 3G, 4G and 5G systems since the beginning of the 3GPP program.
At present, Stefano is leading the 3GPP system work to leverage cellular networks features to create needed solutions for UAS operations, including UAS command/control links, tracking and identification, payload communications, and collision avoidance. This work is aimed at enabling UAS management through a UAS traffic management system (UTM) by leveraging large area coverage of cellular networks.
Stefano has over 25 years of experience in the mobile industry, working in every type of player in the industry. Prior to joining Qualcomm, Stefano worked in R&D and standards for a mobile operator, a major network vendor, and three mobile phone and chipset manufacturers. Stefano has long term experience in standards development in ETSI GSM, 3GPP, IETF, IEEE, and Wi-Fi Alliance.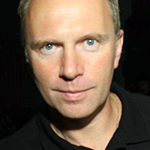 Thomas Neubauer
VP of Business Development and Innovations, TEOCO
Thomas Neubauer is VP of Business Development and Innovations at TEOCO.
He has about 20 years of experience in the management of wireless networks. Among other innovations, Thomas is a co-creator and inventor of AirborneRF, a software solution specialized for connecting cellular network operators with aviation (ATM/UTM/FIMS) systems.
On behalf of GSMA and GUTMA (Global UTM Association), Thomas is leading the "Interface for data exchange between Mobile Network Operators (MNOs) and UTM ecosystem" Work Group, focusing on global standardization of interfaces between cellular and unmanned aviation systems including 4G, 5G technologies.
He holds a Ph.D. in telecommunications engineering from the Vienna University of Technology.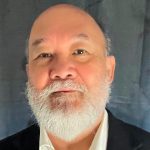 Gerry Libunao
Distinguished Member of the Technical Staff, Verizon
Distinguished Member of Technical Staff, at Verizon since 2006.
Gerry Libunao is a Distinguished Member of the Technical Staff at Verizon Communications supporting Verizon's Wireless Standardization participation in Industry Forums and Partnership Projects and a key part of Verizon's Advanced Technology Strategy team. He is the primary GSMA North America contact for Verizon and a member of various GSMA Working Groups and Projects. Gerry is currently focused on the future evolution of LTE Network Architecture, and 5G for IP based services and applications across industry verticals. During his 30 years of Telecom Wireless Industry experience, Gerry was involved with a combination of Information Technology positions of increasing responsibility in the areas of Rating, Billing, Customer Care, Service Creation, and Delivery platforms. Prior to joining Verizon's Network organization, Gerry was an IT Architect in the Verizon Wireless Data Solutions Group. Gerry has a Bachelor's degree in Physics from Philippine Normal University.
Barbara Pareglio
Senior Technical Director, Smart Mobility Lead, GSMA
Since 2014, she has been the technical lead for several areas of focus within the GSMA such as 5G, IoT, automotive, aviation and more. Looking at how to best utilise new technologies and services from the constantly evolving mobile networks, like 5G-Advanced.
Barbara is also leading several activities and communities with the GSMA members, like the activities related to smart mobility, including automotive and advanced air mobility. The latter by leading the GSMA Drone Interest Group and the Aerial Connectivity Joint Activity, to investigate and help the mobile industry to create a trusted solution for commercial unmanned aircraft. Exploring features and capabilities of 4G and 5G needed for the aviation.
Barbara has over 20 years of experience in the mobile industry. Before joining the GSMA, Barbara worked in R&D in several areas of telecommunications. She also participates and actively contributed to, several standards.