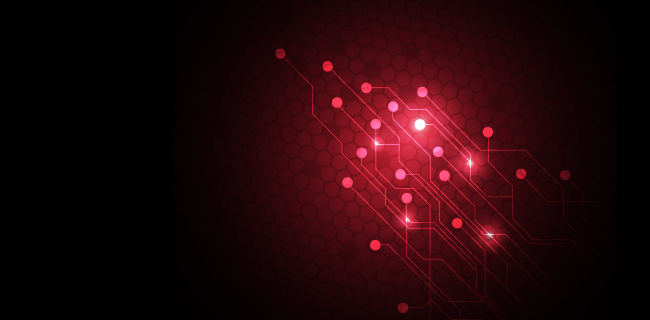 Interview: Setting the Pace for the Industry
Craig Miller explains how Sequans plans to lead the development of Mobile Internet of Things chipsets
Craig Miller, VP of Marketing, Sequans
In the fourth quarter of 2016, Sequans Communications, a specialist chipmaker based in Paris, certified the world's first commercial LTE-M chip. Named Monarch and purpose-built for Mobile Internet of Things (Mobile IoT) devices, such as sensors, wearables, and other equipment requiring low power wide area connectivity, the chip now underpins several commercial modules.
Crucially, Monarch has been certified for use on Verizon's LTE-M network, which was launched nationwide across the US in March of 2017. "We have announced around ten design wins and the pipeline is filled with many more Monarch-enabled devices that will ship commercially in 2017," says Craig Miller, VP of Marketing at Sequans. "We want to keep that lead and set the pace for the industry."
Comprising baseband, RF, power management, and RAM in a single die, the Monarch chip is being used to bring LTE-M connectivity to multiple types of devices, including IoT modules from Gemalto, Fibocom and Huawei, an Encore Networks router, NimbeLink's Skywire embedded modem, Link Labs' Sensor Suite, and Pycom's FiPy, GPy and G01 devices. Orion Labs also plans to use Monarch to develop wearable devices that can provide voice communications to other devices, people and bots, without the need to tether to a cellphone.
As well as supporting LTE-M, Monarch can also be used to connect devices to NB-IoT networks. Several leading mobile operators, including Vodafone, China Unicom and Deutsche Telekom, are rolling out NB-IoT – another low power wide area (LPWA) technology standardized by 3GPP. "In the early days of the LPWA wave, it is clear to us that different operators in different markets have different priorities," says Craig Miller. "LTE-M and NB-IoT tend to be complementary, each optimized for different use cases. Some operators chose to go to LTE-M first and some NB-IoT first. We didn't want to pick sides, so we have addressed both of these technologies in a unique, single solution."
Two branches of the same family
Sequans anticipates that nearly every operator will ultimately end up deploying both LTE-M and NB-IoT, as the former has more capabilities, while the latter is lower cost, making it suitable for large-scale sensor networks. "These technologies will co-exist," Craig Miller says. "They live on the same network and use the same spectrum. One doesn't obsolete the other."
Sequans says that supporting both technologies in a single chip increases the cost by only a small amount. "It is a few percentage points, not dollars, but pennies or dimes. Both are narrowband technologies. Both are rooted in LTE and there is a lot of reuse between the two," Craig Miller says. "However, when the volume really hits, it will be more important for chipsets to be optimized for a single technology."
Although LTE-M and NB-IoT have different strengths, they are both designed to minimise power consumption by ensuring a device connects to a network only when it has to. Craig Miller says both technologies deliver a "game changing low level of power consumption," adding that the industry's goal of enabling connected devices to have battery life of at least a decade is realistic. "With the features designed into the network in Release 13 of the 3GPP standards, there is virtually no current when the device is asleep," he adds. "Whereas your phone 'wakes up' every 1.28 seconds to check for messages or calls, a connected water meter might need to wake up just once a week or month, so the power consumption when it is on is almost irrelevant."
Building low power connected systems
At Mobile World Congress in Barcelona in February 2017, Sequans unveiled Monarch SX, a system on a chip that includes a microprocessor, a sensor hub, a graphics processing unit, a media processing engine and screen controller, as well as the Monarch modem. "That platform will appear towards the end of this year," says Craig Miller. "One of our differentiators is being first. We want to be the time-to-market leader, and the Monarch SX is something the developer community can embrace."
With Monarch SX, developers will no longer have to bolt Monarch on to a central processing unit – the two are already integrated in a single chipset. "Monarch SX eliminates that step and reduces the size of the system, the cost of the system, and the time it takes to develop the system," Craig Miller says. "Monarch SX is in a package of less than 90 square millimeters, which is tiny. It is about the size of your smallest fingernail." Whereas conventional LTE devices require two antennas, the new low power technologies only need one, enabling further reductions in the size of the device. "You can be clever in terms of industrial design," notes Craig Miller. The result is a small system footprint, which, together with the low power consumption, means the chipset and the associated battery can comfortably fit into a small sensor, or even a watch or a wristband.
To further support application developers, Sequans has also forged partnerships with STMicroelectronics and NimbeLink to create software development kits (SDKs) that support Raspberry Pi and other popular tools. The goal is to enable developers to choose the microprocessors and the operating systems they want to use, rather than restricting their options.
Sequans believes there is considerable pent-up demand for LPWA connectivity in both the consumer and enterprise segments. "There are markets that are dying to get hold of this technology," says Craig Miller. "The dramatic extension of battery life allows you to track things using small devices such as asset trackers, vehicle trackers, and personal trackers for health and wellness applications." He also anticipates that utilities, particularly, water and gas suppliers, will be quick to embrace LPWA connectivity for smart metering, while the agricultural sector is also likely to be an early adopter.  In time, Sequans may create tailored systems-on-a-chip for different vertical sectors. "Some markets will require more robust security and encryption, while alarm panels will need to support voice," Craig Miller notes. "Health and fitness bands will need a display, whereas a lot of IoT devices don't, so there will likely be more purpose-built systems-on-a-chip in the future."
At the same time, Sequans intends to maximize its economies of scale wherever possible. It is designing LPWA chipsets that support a wide range of spectrum frequencies so they can be used anywhere in the world. It has taken advantage of several features of the 3GPP Release 13 specification, such as the requirement for half-duplex and time slice spectrum, to enable the RF chip to be digitally programmable, allowing it to be adapted to run on many different networks in many different spectrum bands. "We think this approach is unique," says Craig Miller. "By contrast, it is virtually impossible to do a global SKU (stock keeping unit) for conventional LTE, which obviously adds cost."
Single digit price points
If LPWA modules are to be fully competitive with 2G or 2.5G modules, they will need to cost below US$10 apiece. "We are there," says Craig Miller. "There are modules that hit those price points today and they will go down further, and our Monarch SX system-on-a-chip will take out more system cost," he adds. "However, the operators also have a big role to play in terms of the total cost of ownership through how they price their data plans."
For Sequans, the immediate priority is to obtain more operator certifications for the Monarch chip. "We want to get the technology accepted by multiple operators around the world," says Craig Miller. "That is fundamental in this business, device makers want to know that you are a safe choice. More carriers drives more volume, and the more volume we can achieve, the more we can reduce cost and get the flywheel turning."
Although many mobile operators around the world plan to launch LPWA services during 2017, Sequans believes 2018 will be the year when this market will really gain momentum. "2018 will be a breakout year for these technologies, as the costs come down," says Craig Miller. "When it does go, it is really going to go."
Back