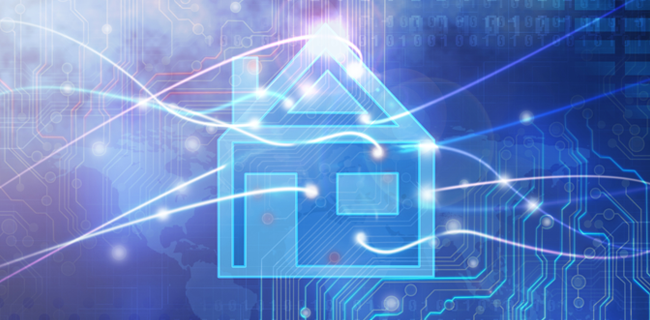 LPWA: Simplifying the Smart Home (Use Case)
Hisense is exploring how the Mobile IoT can give consumers remote control over their appliances
At Mobile World Congress 2017 in Barcelona, multinational white goods and electronics manufacturer Hisense showcased a connected air conditioning unit that can be controlled remotely. Although connected appliances are becoming increasingly common, Hisense's prototype air conditioning unit is among the first to use NB-IoT – one of the new Mobile Internet of Things (IoT) technologies standardised by 3GPP.  Having developed the air conditioning unit as a research project, the Qingdao, China-based company believes that NB-IoT could be used to simplify the roll out of smart home applications and services, which enable householders to monitor their property and save energy by switching appliances on and off using their mobile phone.
Dr. Hongju Liu, Director of institute of 5G and IoT Communication of Hisense, says that NB-IoT has several advantages over the short-range technologies, such as Wi-Fi and Zigbee, that Hisense has been using to bring connectivity to appliances. "NB-IoT makes it very easy to set up an Internet connection, very simple, just like a mobile phone, so the customer does not need to call for extra help and we do not need to send a team back on site," he adds. "The IoT becomes very easy and convenient for the customer and it is a saving for the company."
By contrast, short-range connections can be difficult for lay people to configure, as they often use different procedures. Another challenge with using local area technologies, such as WiFi, is that all smart home appliances become dependent on a single connection to the Internet. If that connection goes down, the householder loses all forms of connectivity. As NB-IoT makes use of licensed spectrum, Hongju Liu notes that it is less vulnerable to interference and potentially more secure than technologies operating in unlicensed spectrum.  As well as using far less power than conventional cellular connections and providing better coverage indoors, NB-IoT modules promise to be considerably more cost-effective. "The cost and the power are very sensitive in this market," says Hongju Liu.
Optimising the technology for a commercial launch
Now that Hisense has verified that NB-IoT is a good way to connect smart home appliances, it is about to embark on a second project to optimise the performance of the technology.  Hongju Liu says the related commercial launch could happen in 2018, depending on overall progress. Hisense is evaluating using NB-IoT to connect air conditioning units and other types of devices in the home. As well as providing consumers with remote control of these appliances, the connectivity will enable Hisense to detect any problems and contact the customer proactively when an appliance needs to be repaired or replaced.
Hisense also believes that NB-IoT will also be ideal for connecting battery-powered alarms and ensuring they remain connected even if an intruder disables the household's fixed-line connection. Appliance makers could also use the Mobile IoT to maintain an on-going relationship with consumers by giving them personalised advice on how better to secure their home or reduce energy consumption.
Watch the short interview with Dr. Hongju Liu from Mobile World Congress 2017
Back