At MWC Los Angeles, NetraDyne demonstrated their innovative artificial intelligence product, Driveri. Sandeep Pandya, President of NetraDyne, was interviewed by the GSMA for his insights in 5G, AI and IoT.
GSMA: Thank you for taking time to share your thoughts with us. First thing first, can you share with us the company background of NetraDyne?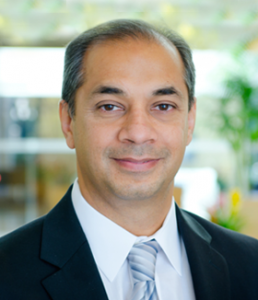 Sandeep: Absolutely. NetraDyne was founded in 2015 and quickly established technology innovation centers in California and India, focusing on creating ground-breaking artificial intelligence (A.I.) platform to disrupt commercia vehicle and driver analytics. We were the first commercial vehicle technology provider to combine A.I. with video to detect, reason and determine causality of events. This allows the fleet to quickly apply resources; recognizing superior performance or addressing at-risk driving before it becomes a severe event.
GSMA: How is Artificial Intelligence helping or going to help the world solve problems?
Sandeep: We believe that by exploring the frontiers of machine vision using deep learning that a new future of intelligent connectivity will make our world safer and more efficient. For commercial trucking this translates to safer roads and a reduction in accidents. But AI will yield insights in fields as diverse as insurance, infrastructure planning, and international logistics as well.
GSMA: How is NetraDyne's Driveri helping keep drivers safe on the road?
Sandeep: NetraDyne's Driveri™ platform delivers results beyond legacy safety video systems taking second-guessing out of commercial fleet driver safety. We provide a comprehensive view of a driver activity for fleet managers through a blend of positive driving notifications and best practice identification event-tracking in real-time. Driveri empowers fleet managers with actionable data that is not triggered-based – it is driven by vision-based analytics.
GSMA: What are the unique features of Driveri?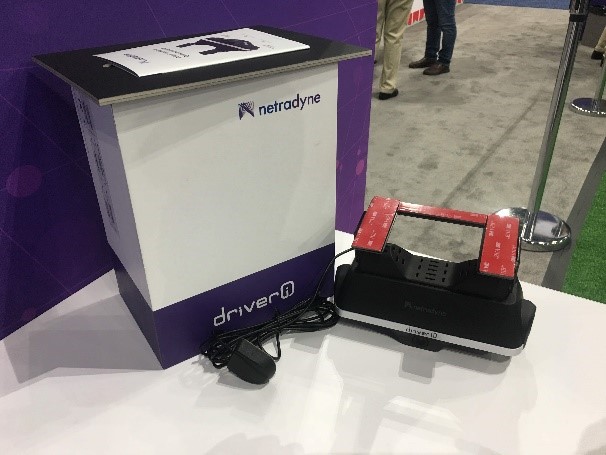 Sandeep: Driveri provides three unique features to the end user; providing visibility into the entire driving environment (e.g vision-based objects, calculated following distance, traffic lights, etc.), the edge computing functionality allows for data to be delivered to the fleet within minutes allowing for immediate action to be placed against current situations and most of all – having access to the entire driving day provides an immediate feedback into drivers hitting daily performance goals – allowing for recognition to be based on data and not guessing
GSMA: How is cellular connectivity (4G or even 5G) important to Driveri?
Sandeep: High-speed reliable 4G LTE connectivity is a foundational requirement for us to stream the video content. The Driveri™ platform incorporates Sierra Wireless' WP Series module, providing continuous, high-bandwidth connectivity to accommodate the transfer of analyzed video footage to and from the cloud.
GSMA: How many and where have Driveri devices been deployed?
Sandeep: NetraDyne has over 50 commercial fleets that that have deployed system to evaluate and deploy.  The vehicles range from high-end limousine, service vans, box trucks, utility vehicle and long-haul semi-trucks.  The Driveri community has recorded and analysed over 30 Million miles of driving.
Read more:
NetraDyne's Driveri