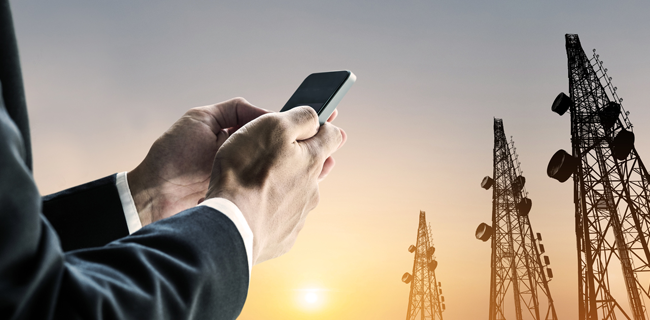 Verizon Launches Industry's first LTE-M Nationwide IoT Network
Last week, Mobile IoT (licensed low power wide area networks) made a significant breakthrough in North America after mobile network operator Verizon confirmed the launch of the first commercial nationwide LTE-M network in the USA, covering 2.4 million square miles.
Like other Mobile IoT technologies, LTE-M solutions require less power, offer extended battery life and support an array of use cases ranging from water meters, asset trackers to consumer devices.
According to technologists CIO, Mobile IoT appears to be fulfilling its expectations of running at low costs; a year ago, a chipset for a Cat M1 device would have cost $15, but that price is now down to about $8. Steve Hilton, IoT analyst at Machnation, has predicted that the cost of a Mobile IoT device could be as low as $3 when produced in high volumes.
As reported earlier this year, Verizon is one on many major operators to planning to commercially launch LTE-M this year, with AT&T (US and Mexico), KPN (Netherlands), KDDI (Japan), NTT DOCOMO (Japan), Orange (29 countries in Europe, Middle East and Africa), Telefonica (Europe), Telstra (Australia) and TELUS (Canada) all confirming commercial rollouts earlier this year.
The announcement coincides with new research from IoT analysts Berg Insight, which forecasts that global shipments of cellular IoT devices will grow at a compound annual growth rate (CAGR) of 22.7 percent from 155.6 million units in 2016 to reach 530.1 million units in 2022. According to Berg Insight, the maturity of the ecosystem is a crucial advantage for 3GPP-based standards in the IoT market. According to Tobias Ryberg, senior analyst and author of the report, Mobile IoT technologies such as "LTE-M and NB-IoT are the latest in a long line of cellular standards already connecting hundreds of millions of devices worldwide."
Back