IoT WebTalk: Leveraging C-V2X and the Power of Partnership to Create Safer Roads
In this IoT WebTalk, senior experts from American Tower, Audi of America, Qualcomm Technologies and the Virginia Department of Transportation (VDOT) discuss their C-V2X (Cellular Vehicle-to-Everything) pilot programme, the aim to improve public safety, and the significance of their cross-ecosystem partnership – and how it could become a blueprint for future deployments to bring societal benefits to market faster.
(0:00) Welcome and Introduction
Dr Shane Rooney, Executive Director IoT Netwoks, GSMA
(07:00) Presentations: C-V2X and the Power of Partnership
(07:00) Anupam Malhotra, Director for Connected Vehicles and Data, Audi of America
(15:18) Jim Misener, Senior Director, Product Mgt and Global C-V2X Ecosystem Lead, Qualcomm
(21:03) Ed Knapp, CTO, American Tower Corporation
(25:54) Cathy McGhee, Director, Virginia Transportation Research Council, VDOT
(35:08) Panel and Audience Q&A with all speakers
Speakers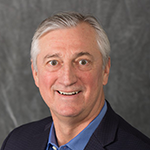 Ed Knapp
CTO, American Tower Corporation
Ed Knapp is the corporate CTO for American Tower. He is responsible for leading the company's global innovation program, technology investments and strategy.
Prior to joining American Tower in 2017, as Senior Vice President of Engineering at Qualcomm, Ed Knapp was responsible for their New Jersey Corporate Research Center from which he managed a diverse engineering team with researchers and product engineering staff across India, Israel and the US. Mr. Knapp has more than 38 years of communications technology experience with over 30 years invested in the development of the global wireless industry from 1G to 5G, including CxO leadership roles in 3 start-ups.
At Qualcomm, Ed established the FSMTM small cell product line and managed advanced R&D projects including mmW 5G, mobile & vehicular device to device (V2X) technology, localization technology as well as various licensed and unlicensed spectrum applications. Ed joined Qualcomm with the acquisition of OFDMA leading start-up Flarion Technologies in 2006. Before joining Flarion, Knapp was the chief technology officer of PacketVideo Corporation, a pioneer in delivering end to end multimedia software for streaming of MPEG4 video to mobile devices. Prior to PacketVideo, Knapp co-founded and served as the senior vice president of engineering and chief technology officer of the MVNO operator NextWave Telecom, Inc. Mr. Knapp also served as the executive director of technical services for Bell Atlantic/NYNEX Mobile (Verizon Wireless) where he was responsible for design, buildout and operation of the New York Metro area 1G and 2G cellular system.
He received a master's of business administration from Columbia University, his master's of science degree in electrical engineering from Polytechnic University (NYU) in New York, and a bachelor's degree in engineering from Stony Brook University. Ed currently has 5 granted US patents and 1 pending application.
External Boards and Advisory Roles:
Center for Automotive Research – CAR (Board Member)
AST SpaceMobile
Rutgers University Industry Advisory Board – ECE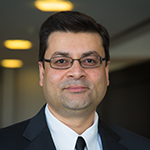 Anupam Malhotra (pom)
Director for Connected Vehicles and Data, Audi of America
Anupam Malhotra (pom) is Director for Connected Vehicles and Data at Audi of America. He is responsible for the business and operational growth of Audi's connected services offerings and the development of the company's digitalization and data portfolio for connected cars. Pom has built Audi's leadership in the connected vehicle space with the introduction of several technology-forward industry-firsts in Infotainment, Telematics, V2X, and EV services that elevate the experience customers expect from a premium brand. He also leads the development of innovative revenue models leveraging Audi's connected car strengths and plays a key role in guiding the strategic direction of the company towards automated vehicles. Pom joined Audi in 2010 from General Motors where he was the head of location based services for the company's OnStar brand and helped expand the company into global markets. In his more than 25 years in the automotive industry, Pom has focused his efforts at the intersection of business and technology and continues to work on realizing Audi's vision of the future of mobility.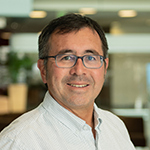 Jim Misener
Senior Director, Product Management and Global C-V2X Ecosystem Lead , Qualcomm
Jim Misener is Senior Director, Product Management and the Global C-V2X Ecosystem Lead for Qualcomm. He develops and executes Qualcomm's C-V2X deployment strategy across all global regions and works with roadside and automotive stakeholders, enabling software/hardware stack suppliers and internal teams to accomplish broad C-V2X deployment. Previously at Qualcomm, Jim led the automotive standards team and C-V2X was a major emphasis as well.
In addition to his roles at Qualcomm, Jim serves as a 5GAA board member, ITS California board member, the SAE C-V2X Technical Committee Chair and is active in TRB, which involves serving as an ITS Committee member, Vehicle-Highway Automation committee member and Automated Vehicle Symposium Enabling Technologies session organizer. Jim also serves as an Advisory Council member to the Carnegie Melon University/University of Pennsylvania/Ohio State National University Transportation Center, Mobility 21 and on the IEEE Intelligent Transportation Systems Society Board of Governors.
Jim was an early pioneer in vehicle-highway automation and vehicle safety communication at the California Partners for Advanced Transit and Highways (PATH) at UC Berkeley, starting in the mid-90s. He has served as the PATH Executive Director, Executive Advisor to Booz Allen Hamilton, and an independent consultant with clients ranging from Silicon Valley startups, the automotive industry and Federal and State government agencies. Jim holds BS and MS degrees from UCLA and USC.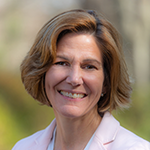 Cathy McGhee
Director, Virginia Transportation Research Council, VDOT
Cathy McGhee serves as the Director of the Office of Transportation Research and Innovation for the Commonwealth of Virginia and the Director of the Virginia Transportation Research Council (VTRC) – an office within the Virginia Department of Transportation (VDOT). Her career has been dedicated to finding innovative solutions to transportation issues.
McGhee has more than 25 years of experience in traffic engineering and system operations, intelligent transportation systems, and data and performance measurement.
She has led VDOT's research program on connected and automated vehicles and worked with university partners to develop, test, and deploy equipment and applications within the Virginia Connected and Automated Corridors to continue the mission of delivering safe and efficient mobility.
Prior to her dual-director roles, McGhee was VTRC's associate director for safety, operations and traffic engineering, responsible for research projects that focus on enhancing the operation of Virginia's highway infrastructure.
McGhee received her bachelor's degree from California Polytechnic State University, San Luis Obispo and master's degree and from the University of Virginia, both in civil engineering.
She has held a professional engineer's license in Virginia since 2004.
McGhee currently serves as the chair for the Transportation Research Board Committee on Regional Transportation Systems Management and Operations (ACP10), and as a stakeholder for the National Surface Transportation Safety Center for Excellence at the Virginia Tech Transportation Institute (VTTI).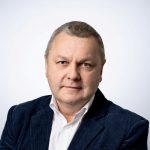 Dr Shane Rooney
Senior Technical Director, GSMA
Shane Rooney is a Senior Technical Director at the GSMA, leading activities in IoT and bringing together strategies and synergies across industry verticals and wider IoT ecosystems. Shane had previously led the GSMA's initiative in developing mobile solutions in Smart Cities and collaborating with cities like Barcelona, Dubai and Shanghai. His team has developed a wider range of Smart City Indicators, Case Studies and Business Cases demonstrating the importance of mobile technology. His team also have developed enablers in IoT Security and embedded SIM. He has led the launch of the Cellular LPWA Networks Technology (LTE-M and NB-IoT) initiative globally and is now promoting Cellular V2X technology. Previously he has been a Group Vice President with Etisalat, developing solutions for Energy, Security and Transport IoT solutions for Middle East, Africa and Asia. Before that he has worked with other Mobile Operators, Vodafone, Hutchison and 3 UK as well as launching and divesting of his own M2M company. Shane pioneered early telematics and connected car solutions for Ford Motor Company in the USA and Europe. He has extensive Global experience. He holds a PhD in Communications Systems specialising in Location Based Services and studied Business Marketing at IMD Switzerland.
Q&A
What lessons did Audi learn from its V2I deployments in the U.S.?
Anupam Malhotra, Audi: As we build a path towards greater road safety, Audi has greatly benefited from our experience deploying services like Audi Traffic Light Information (TLI) and the Audi Intelligent Toll Module (ITM) in the U.S. and beyond. Both systems continue to inform our long term strategy in the areas of automated vehicles and smart city services. Key lessons have been learned around:
Developing functional contractual relationships with city agencies and their technology partners,
Systems for proper integration and operation of services,
Practices for machine learning and intelligent forecasting,
Human-machine interfaces for achieving a premium and dependable driving experience,
Organisational processes for achieving acceptable end-to-end service quality, and
Development of insights as feedback loops to city agencies, which can then be used to improve traffic situations.
Services like TLI require a carefully coordinated dance between the central Traffic Management Centers of a city, cloud-intelligence platforms at Audi's partner Traffic Technology Services, Audi's own backend systems, and the software inside an Audi vehicle. With almost 100 agency partnerships in the U.S. alone, the task is certainly not small and requires a high level of collaboration. Additionally, systems must be continually improved as new information emerges which also requires ongoing quality management. Further, the scale of the operation requires a high dependence on automation in the cloud to assure the best overall experience. A good Tech Talk that describes Audi's journey with the Traffic Light Information service and provides an up-to-date service footprint is available at: https://media.audiusa.com/en-us/releases/412.
The next generation of advances with C-V2X and 5G technologies will bring vehicle-to-everything and Active Safety services to life. The partnerships, technologies, systems, processes and learnings that Audi has gained through our industry leading V2X services are a catalyst enabling faster decision making within the company and generating a clear roadmap for series deployment.
Why would an automotive manufacturer choose C-V2X?
Jim Misener, Qualcomm: C-V2X is integral to the current and future of the telematics platform, which virtually all automakers have chosen. Moreover, C-V2X is that additional feature that allows – in one chipset – access to the WWAN and to direct, short range communication. Add to that the high packet reception rate, a key reliability measure that portends performance, and future-proofing qualities of evolving within 3GPP global specifications which nowadays includes 5G, C-V2X is a particularly compelling radio access technology to deliver today's and tomorrow's short-range safety and information sharing services.
As a leading tower company, what is American Tower Corporation's interest in the automotive sector and how do you see it impacting the wireless industry?
Ed Knapp, American Tower: American Tower sees new opportunities to support the growth in connected and automated vehicles with neutral host wireless infrastructure. Currently, our towers support operator public networks for V2N (Vehicle-to-Network) connectivity. Initial connected vehicle use cases will require more 4G and 5G capacity across mobile network operator site portfolios and increasing demand will be satisfied with expanded Massive MIMO (Multiple-Input and Multiple-Output) upgrades. In addition, lower latency V2N use cases amongst vehicles will require neutral host MEC (Multi-access Edge Computing) processing locations for cross-operator operation, which is ideally suited for our tower sites. Finally, there is deployment of neutral ITS (Intelligent Transport Systems) spectrum at 5.9GHz that requires new RSU (Roadside Unit) infrastructure. C-V2X RSUs can be combined with small cells, wide area V2N and new sensors to create smart, safe roadways and intersections in the future. Digital shared infrastructure will help accelerate the adoption because of the lower overall TCO (Total Cost of Ownership). Ultimately, automotive is an important wireless vertical that will take advantage of the low latency 5G wireless architecture and C-V2X.
What are the new business models and future use cases that you hope will accelerate the deployment of C-V2X?
Ed Knapp, American Tower:American Tower expects the safety use cases to form the baseline, followed by consumer and OEM enabled use cases that create individual and societal benefits. Vulnerable Road Users (VRUs) as well all transportation modes will benefit from future C-V2X enabled smart intersections. We expect to see dynamic, creative private and/or public-private "as-a-service" business models determined by intersection and roadway attributes. Emerging data-enabled, value-driven use cases will drive market penetration and adoption. Combining data sets from multiple IoT sensors and wireless connectivity will provide predictive and insightful information. Ultimately, at the heart of this business model is a TCO (Total Cost of Ownership) efficient, neutral host open access business model. This will faciliate use case innovation.
What kinds of partnerships do you see as necessary to successfully deploying CV2X on a broad scale?
Cathy McGhee, VDOT: As the entity responsible for many of the Commonwealth's roadways, VDOT supports technology that improves the transportation system to make it safer, more efficient, and more accessible. At their full potential, C-V2X applications can achieve such benefits. However, a transportation ecosystem that enables the full potential of C-V2X requires partnerships between government entities at various levels, private organisations across multiple industries, and finally public-private partnerships. Government entities at the local, state and federal level will need to coordinate the implementation of consistent infrastructure and regulation for these applications to work across the country. Private organisations from original equipment manufacturers to telecommunication businesses to device manufacturers will need to collaborate in order to produce C-V2X devices and applications that are interoperable. Finally, government and private entities will need to share information, issues and solutions to enable the C-V2X ecosystem. In recognition of this need for partners, VDOT has been taking part in efforts, like the C-V2X deployment with Audi, Qualcomm, American Tower, and VTTI, to create partnerships in support of C-V2X.