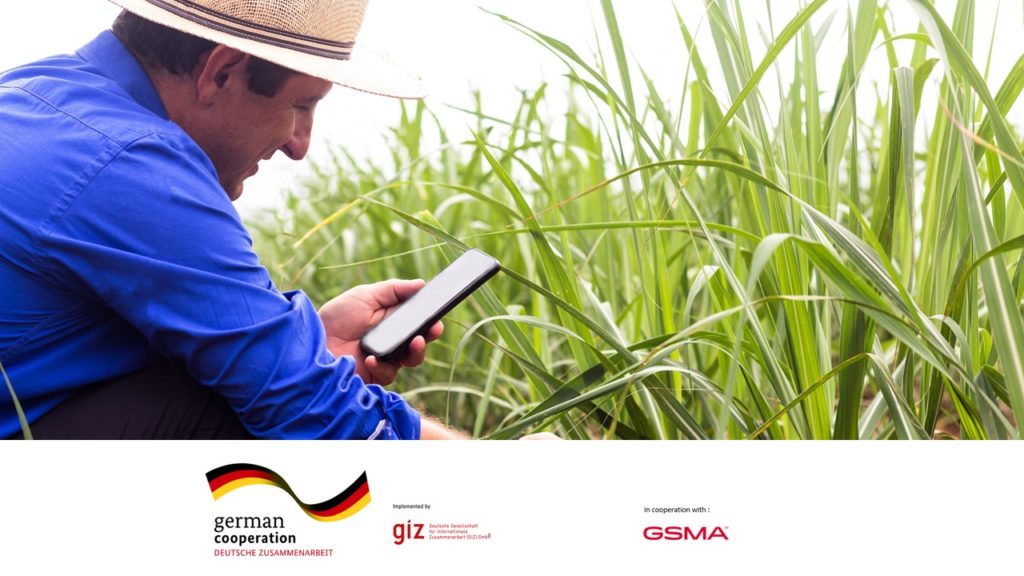 What is the GSMA AgriTech Accelerator?
The GSMA AgriTech Accelerator ('the Accelerator') commissioned by the German Federal Ministry for Economic Cooperation and Development (BMZ), is part of the Fund for the Promotion of Innovation in Agriculture (i4Ag) and being carried out by the GSMA on behalf of the Deutsche Gesellschaft für Internationale Zusammenarbeit GmbH (GIZ). This initiative aims to support and fast-track the growth of innovative, revenue-generating digital agriculture solutions that support the shared vision of improving smallholder farmers':
Livelihoods
Financial inclusion
Climate resilience
The GSMA are technical assistance for a period two years to support the scaling of digital agriculture solutions. The following 10 cohort members will benefit from a range of technical assistance tools, including targeted consulting from the GSMA team, user experience and product design / management support, farmer feedback surveys, access to GSMA events and insights and capacity building for investor readiness.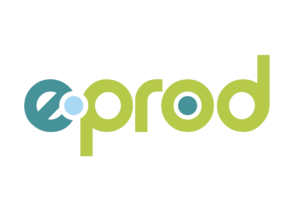 eProd Solutions
Offers an affordable agricultural supply chain management ICT platform for agribusinesses such as agricultural commodity traders, food processors and farmer cooperatives. The platform serves as an ERP system that manages all supply chain daily operations for its agribusiness customers, including digital farmer registration and profiling, farm administration processes, traceable input distribution and loan monitoring through an accountable system. In addition, the platform enables farm and farmer surveys, traceable produce collections, certification data collection, digital advisory services via SMS (including automated localised weather forecasts, agronomic info), yield forecasting. eProd have integrated with third parties to facilitate farmer payments via mobile e-wallet or bank accounts, credit scoring, stock/inventory management, collection route management, M&E and more.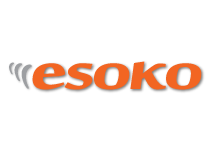 Esoko
A Ghanaian agritech company, Esoko provides tools such as surveys and messaging services that support the digitisation of agricultural value chains and enables smallholder farmers to be connected to markets and information. Esoko's platform distributes digital content ranging from agricultural market prices, weather forecasts, climate smart agricultural advisories and agronomic advisory content. Its hyper-localised content is delivered to farmers' mobile phone using SMS, IVR, voice messaging in local languages and call centres.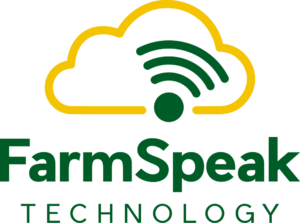 Farmspeak Technology
Farmspeak Technology is a Nigerian agritech company that aims to revolutionise the agricultural sector by leveraging digital technologies and data-driven solutions. They empower farmers with climate-smart solutions, improve agricultural productivity, and enhance food security through the development and implementation of cutting-edge technological solutions.   By leveraging IoT technology, FarmSpeak has designed and developed a climate-smart monitoring and regulating device called Penkeep and have provided livestock farmers with an AI-powered farm management app known as FS Manager.  By seamlessly integrating sensors, weather data, and machine learning algorithms, their platform provides real-time actionable insights into critical environmental parameters within livestock houses, such as temperature, air quality, relative humidity, water level, and water temperature.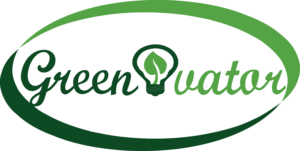 Greenovator
Greenovator provides farm advisory services, trade mapping and linkage, community features, cropping guidelines display, and digital farm management with traceable QR codes to farmers and B2B2C clients. These services are provided via the Greenovator app, and the company is in the process of developing a customised app-offering for Cambodian farmers and clients.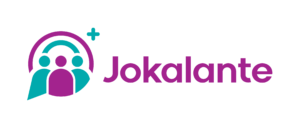 Jokalante
Jokalante, based in Senegal specialises in reaching rural populations through a range of digital solutions to allow partners to harness data effectively and engage efficiently with their target audiences. Their system provides access to localised climate data, localised market data, and adapted agricultural advisory services for smallholder farmers.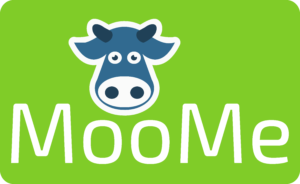 MooMe
A Tunisia-based agritech company, MooMe provides a herd-management mobile app that aggregates information from sensors measuring information relevant to advanced reproduction, health, and climate alerts in addition to localised advisory services.  The business provides farmers with tailored advice and actionable insights based on field data provided by farmers that helps improve farm management. Additionally, management data provided by dairy farmers are used by financial institutions for credit scoring and insurance discounts, facilitating farmer access to these financial services, thus promoting financial inclusion. 
OKO
OKO designs and distributes automated and affordable weather insurance to secure the income of African smallholder farmers against adverse weather events. Farmers receive immediate compensation in case of droughts and floods thanks to an insurance indexed to weather data. Farmers can register from any device (even not internet-enabled) via a USSD channel and pay premiums using mobile money.   The insurance products contribute to farmers' climate resilience after bad harvests, as insured farmers receive financial support to maintain their living standard and to purchase tools and other inputs for the following season without incurring debt. The business also promotes financial inclusion through farmer education about insurance and access to micro-loans. 

TraderEx
TraderEx provides agricultural commodity trading and brokerage services for clients in Ghana such as smallholder farmers, traders and African commodity exchanges. The business increases the competitiveness of smallholder farmers by providing direct access to larger and international markets resulting in increased income and better livelihoods. Additionally, TraderEx promotes smallholder farmers' financial inclusion through digital payments, banking services, and mobile banking; and provides farmers with data and information to track and improve their yield. 

Winich Inc
Winich Farms provides a platform in Nigeria that directly connects both small food producers and off-takers while enabling the off-takers to manage their inventory supply.  The business provides smallholder farmers with access to markets and improves their overall profitability and standard of living. Besides facilitating e-payments, the platform has an algorithm that is applied to the transaction data to build credit scores to allow smallholders to access credit and insurance from partner organisations.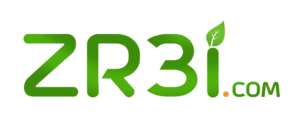 Zr3i
An Egyptian agritech company, ZR3i provides a digital agriculture platform as a service, offering precision farming solutions such as crop monitoring and management.    The business uses satellite technology to provide services to smallholder farmers to help advance agricultural production and overcome challenges through the provision of data on topics such as climate, irrigation efficiencies, nature of soil and appropriate crops for a particular location. Zr3i is also planning to provide climate risk mitigation insurance services for farmers.  
Focus areas
The Accelerator will focus on digital agriculture solutions that leverage mobile technology to support improved livelihoods, climate resilience and financial inclusion for smallholder farmers, and enable equitable access for female farmers, young farmers and/or farmers with disabilities.
Some examples of use cases that are relevant to the Accelerator's objective and promote access to services, markets and assets for smallholder farmers are given below.
Digital advisory
Agri digital financial services
Digital procurement
Agri e-commerce
Smart farming
This is not an exhaustive list and we will be considering applications promoting other use cases that align with the objectives of the Accelerator.
Definitions of these use cases, as well as associated sub use cases, are provided in the applicant handbook.
Resources
To learn more about the AgriTech Accelerator, please read the resources below.
Call for applications
The concept note application window is now closed. We are currently reviewing the concept notes we have received and we will be announcing the cohort members for the Accelerator in the next few months.
Open bids
No open bids at the moment.
Closed bids
Suppliers (either a single global supplier or several regional suppliers) to carry out Monitoring, Evaluation and Learning (MEL) user surveys and related activities for up to 10 selected cohort members over a two-year implementation period. Download the Request for Proposal (RfP) document here.
User experience (UX)/user interface (UI) design suppliers (either a single global supplier or several regional suppliers) to support UX design research and provide capacity building for up to 10 selected as cohort members over a two-year implementation period. Download the Request for Proposal (RfP) document here.
Specialised investment and fundraising consultant to support the GSMA and the Accelerator cohort members with investment needs analysis, and organisational capacity building with respect to the fundraising journey and identifying opportunities for future fund-raising activities. Download the Request for Proposal (RfP) document here.
Contact us at agritechaccelerator@gsma.com.
The GSMA AgriTech Accelerator is funded by the German Federal Ministry for Economic Cooperation and Development (BMZ), and supported by the GSMA and its members.