Since the start of the COVID-19 pandemic, digital payments have been put forward as a safer and more efficient alternative to cash, in light of the various public health measures taken globally. In this context, low-and-middle-income countries (LMICs) have promoted the use of mobile money through a number of policy, regulatory and provider-led measures, encouraging uptake and usage by individuals, businesses and other organisations alike.
Enhanced efforts to improve access and usage of mobile money services are encouraging. However, many still remain excluded from using mobile money, due to reasons such as complex socio-demographic factors, unfavourable market or regulatory conditions, or mere lack of awareness of mobile money services. In the context of a pandemic, the social and economic cost of financial exclusion is likely to be exacerbated.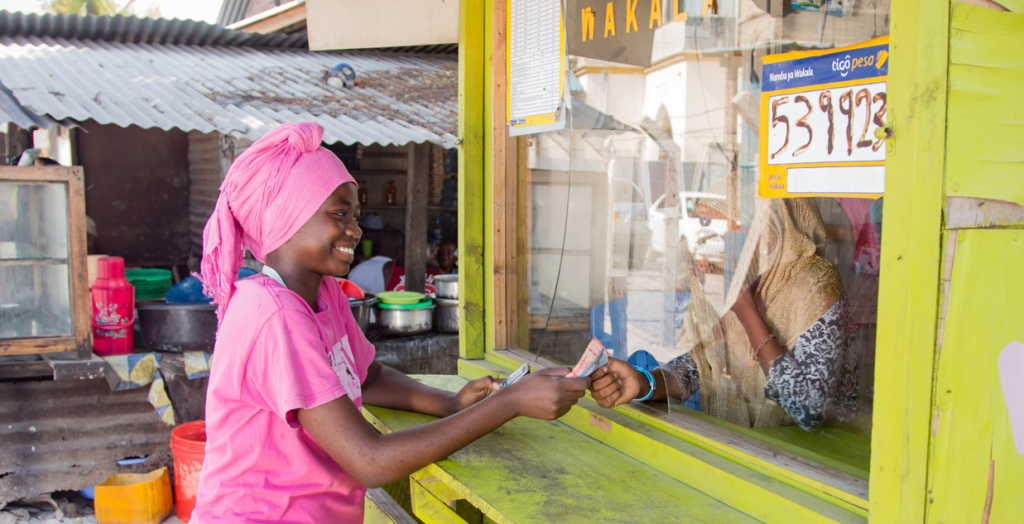 The GSMA's State of the Industry Report on Mobile Money 2021 will seek to thoroughly assess the impact of the pandemic on the industry, from a supply-side perspective, thanks to data collected through our 2020 Global Adoption Survey. To fully grasp the impact of the pandemic and aim to address potential shortcomings, it is also critical to also understand users' perspectives on mobile money uptake and usage. This report provides insights into these demand-side trends by leveraging data from seven markets collected through the GSMA Intelligence Consumer Survey.
Mobile money awareness is growing in most of the seven markets in our sample, particularly in those with lower initial awareness levels. Similarly, account ownership has been consistently increasing in a number of markets such as Bangladesh, India, Pakistan and Mozambique, but has stabilised in Nigeria, Guatemala and Kenya – the latter due to its already high market penetration rate.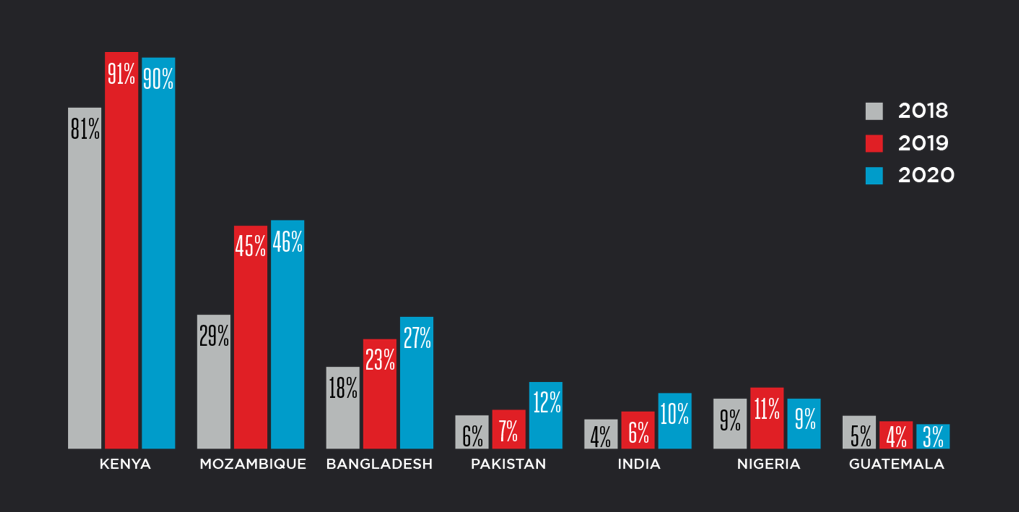 Up to 15 per cent of mobile money account owners stated that they started using mobile money services due to the COVID-19 outbreak.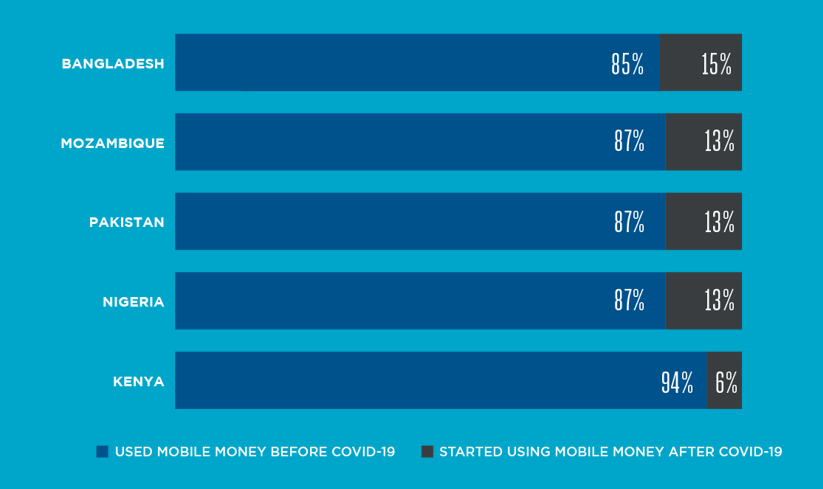 Beyond awareness and usage, many mobile money users claimed to have diversified their mobile money use cases in response to the pandemic. This includes the use of mobile money-enabled financial services such as credit, savings or insurance, getting paid via mobile money, or paying for products, services and bills. For example, up to 27 per cent of mobile money users in Kenya claimed that they started using either credit, savings or insurance services via mobile money due to COVID-19.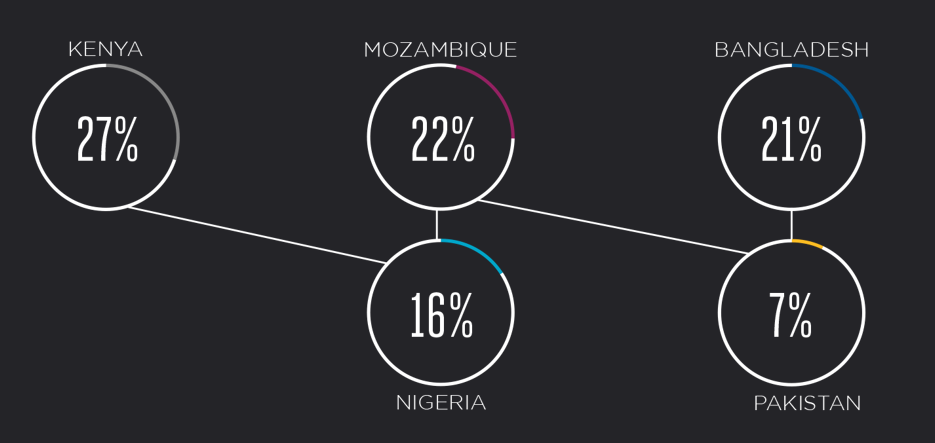 However, the majority of mobile money users in surveyed markets do not believe that COVID-19 has impacted the frequency of their mobile money transactions, whether outgoing or incoming. This could suggest that, despite increased adoption, other factors such as the adverse economic impact of the pandemic could have prevented an uplift in volumes and values transacted.

A substantial proportion of respondents reported that their interactions with mobile money agents had been negatively affected during the outbreak. Liquidity/float issues, followed by agent closures (or their inability to find an operating one) were the most encountered difficulties.

Lastly, despite promising trends on growing account ownership, women's account ownership levels remain significantly lower than men's in most countries in our sample, particularly in India (73 per cent), Pakistan (72 per cent) and Bangladesh (66 per cent).
While this assessment provides a snapshot of the key demand-side trends from selected markets, further research is needed to comprehend the impact of COVID-19 on mobile money uptake and usage. In particular, it is essential to discern the impact of the pandemic across specific socio-demographic groups, including women or persons with disabilities. Moreover, evaluating the impact of measures taken by regulators and policy-makers in response to the pandemic, especially in the longer run, will prove important to inform the role of mobile money in meeting the needs of populations impacted by crises.
Read the full report for more data and insights on the use of mobile money during the COVID-19 pandemic.