In 2019, the GSMA conducted research on Powering Youth Employment through the Mobile Industry in Sub-Saharan Africa by 2025. Since then, the world's employment market has experienced unprecedented uncertainties because of COVID-19.
The GSMA Central Insights Unit team held a virtual roundtable of experts and senior stakeholders with a discussion on the future of work in the mobile industry in Sub-Saharan Africa. In November 2020, we celebrate Africa Youth Month, in which the African Union will be delivering activities under an initiative to create opportunities for 1 million young Africans by 2021, in the areas of education, employment, entrepreneurship and engagement. Contributing to this, we share key takeaways from our roundtable.
COVID-19 has induced a rise in informal employment through digital platforms and innovation
COVID-19 has had a debilitating impact on African economies, particularly due to a decline in informal employment, which accounts for 80 to 90 per cent of total employment in African countries, according to the World Bank. The informal economy was expected to be hit particularly hard. Still, we were optimistic that COVID-19 would present digital opportunities and that correspondingly the mobile industry would remain a key driver and enabler of youth employment in Sub-Saharan Africa. While there have been noticeable job losses (for example, Kenya has seen over 1.2 million lost jobs), participants have indeed observed a rise in informal employment via digital platforms, often as a source of full-time employment. Nevertheless, gig work on digital platforms is not designed to pay salaries or offer social care or basic protections. People relying on such platforms for full-time employment are therefore financially and socially vulnerable, particularly to shocks like COVID-19.
Due to increased online activities and reduced physical interactions, COVID-19 has created space for innovation and entrepreneurship in order to meet a new set of needs. Young people have been quick to occupy this space. African, youth-led start-ups have been contributing to the battle against COVID-19 and a host of new businesses and operations have appeared in:
Manufacturing protective equipment, ventilators, testing kits;
Launching digital platforms for tracking and tracing transmission, delivering supplies; and
Healthcare apps for health services, food delivery, online education and e-logistics.
As an example, Get Boda in Kenya evolved operations to include courier delivery services for restaurants, pharmacies and grocery businesses.
This aligns with comments from our experts who also witnessed innovations in the fields of logistics solutions and remote learning platforms, among others. Mobile phones are regarded as the most effective means of entering the gig economy by providing remote and instant access to digital platforms. In the wake of COVID-19, mobile operators also play a critical role in enabling this environment, often by reducing or waiving transaction fees on mobile money platforms. Notably, Airtel in Kenya waived all transaction fees from March 2020 and Safaricom implemented a fee-waiver on M-Pesa, East Africa's leading mobile-money product.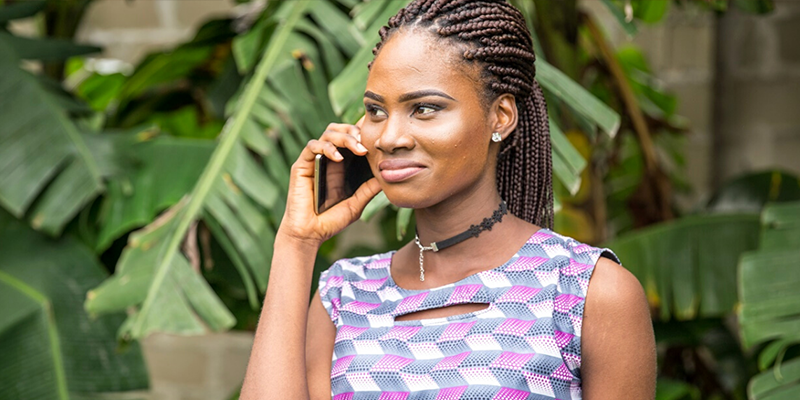 Formality of jobs should not be the end goal in itself – visibility should.
As of 2018, three out of five people (1.2 million) directly employed by the mobile industry in Sub-Saharan Africa work in the informal sector, mainly in retail, distribution and services. Informal workers drive a large part of the continent's economy and can provide a desirable format for employment for many – one that offers independence, creativity and additional sources of income. Should formalising jobs then be an end goal or can the two forms of employment co-exist? We posed this question to our attendees and an almost unanimous response was that formalising all employment should not be an end goal in itself.
That said, the lack of financial security and social protection in informal employment is a big concern, which becomes accentuated in economic downturns such as the one created by COVID-19. Gig work or informal employment does not always guarantee fair wages and access to financial services in the same way formal employment does. The inconsistent nature of wages in a gig economy makes it harder for the workers to secure bank loans and other financial services in the absence of stable proofs of income.
The participants discussed that as employment via informal or gig platforms increases and gains visibility it demands a degree of accountability. This has set in motion an organic process of quasi-formalisation. Some informal platforms are developing quasi-formal structures and entrepreneurs are creating platforms with such arrangements from the outset, i.e. requiring certain levels of training and time commitment. Formal payment processes, such as mobile money, are being increasingly used and financial and social protections are surfacing.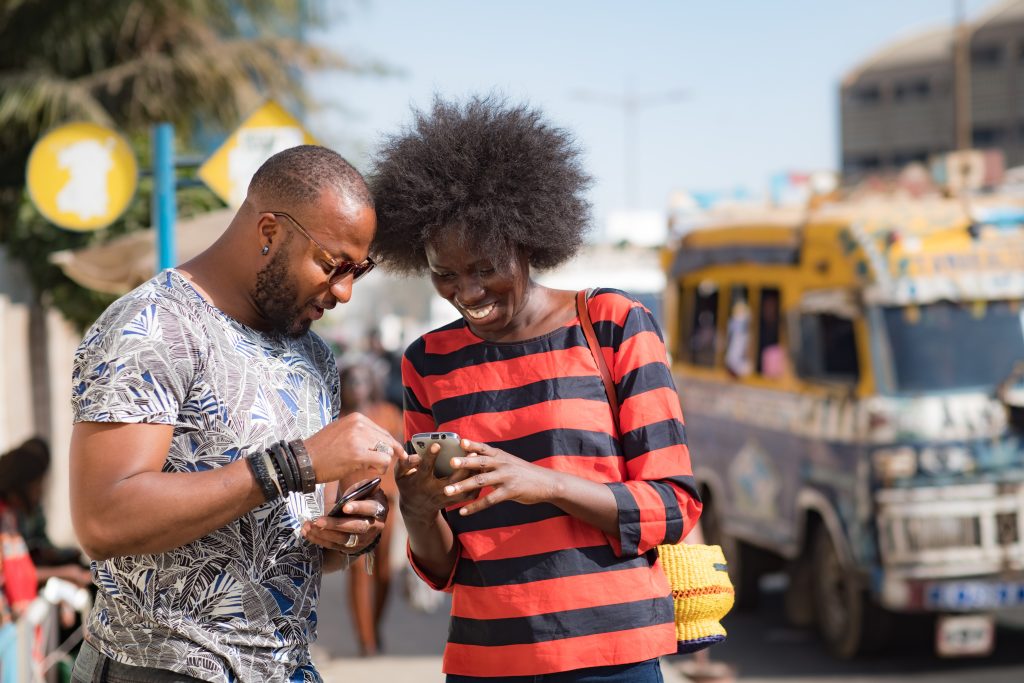 Partnerships are vital to close the digital divide, foster innovation, drive job demand and promote employing responsibly
The future is about innovating and giving young people the power and ownership to fill the gaps and meet the needs they are witnessing. Whilst the development sector and MNOs need to ensure opportunities are created that offer enough income and stability, entrepreneurship should also be encouraged.
The pandemic demonstrated that the digital divide is still significant. Digital opportunities that presented due to COVID-19, such as online work/employment avenues, were not accessible to many people. The priority must be to close the digital divide. This can be achieved through collaborations and partnerships with MNOs, development organisations and multi-lateral organisations, to foster enabling environments, create space for innovation and offer financing.
Takeaways from this roundtable will inform upcoming research on the drivers and challenges in youth employment directly through the mobile industry in the informal sector in Sub-Saharan Africa.
This roundtable was part of a research project funded by UK aid from the Foreign, Commonwealth & Development Office (FCDO), for the benefit of developing countries.